New York City Passes a Green New Deal, Requiring 'Green Roofs' on New Buildings
New buildings in NYC will require solar panels, plants, or wind turbines.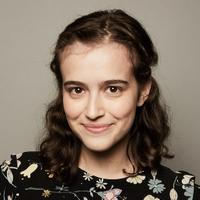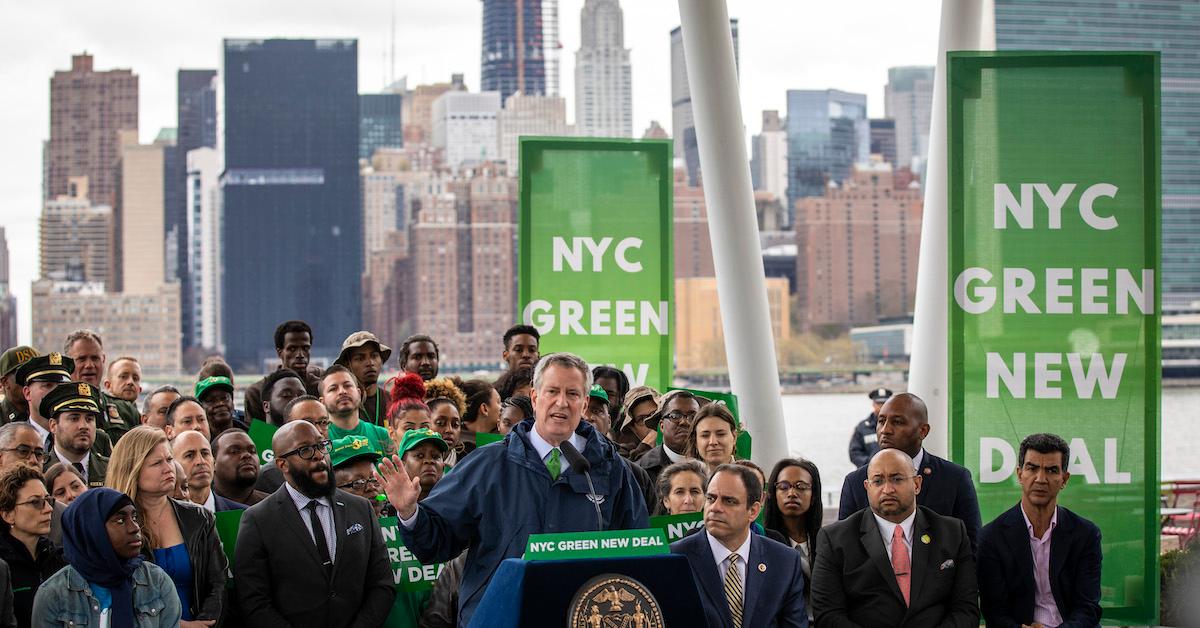 New York City may not have a lot of greenery — but the metropolis is slowly getting greener. Just in time for Earth Day, the New York City Council passed a group of bills, known as both OneNYC2050 and NYC's Green New Deal. The $14 billion act is full of bills all working towards a singular goal: a 40 percent reduction of NYC's greenhouse gas emissions by 2030, and carbon neutrality by 2050.
Article continues below advertisement
One of the most interesting bills is one being referred to as the Green Roofs act. As explained by Dwell, the Green Roofs act will require all new buildings in NYC, whether they are residential or commercial, to outfit their roofs with plants, solar panels, and/or mini wind turbines. The legislation would also apply to buildings undergoing significant renovations. Additionally, NYC will eventually require all 50,000 buildings that are 25,000 square feet large or more to lower their emissions and energy use. Buildings that do not comply will be fined. Furthermore, any new building going up in NYC will not be allowed to feature an all-glass facade, because all-glass buildings usually consume more energy, according to Treehugger.
New York City Councilman Rafael Espinal co-sponsored the bill, and he explained in a statement why he pushed for these green roofs. "Today, we are passing a bill that won't just make our skyline prettier—it will also improve the quality of life for New Yorkers for generations to come," Espinal said, according to Dwell. "They cool down cities by mitigating the urban heat island effect, cut energy costs, absorb air pollution, reduce stormwater runoff, promote biodiversity, provide soundproofing, and make our cities more livable for all."
Article continues below advertisement
In addition to the Green Roofs act, the New York City Council passed several other pieces of legislation to get NYC to its 2030 goal. In city-managed facilities (such as NYC public schools, prisons, and hospitals), NYC plans to entirely phase out processed meats and to cut red meat purchasing in half by 2040, according to Friends of the Earth. Meat has a , not to mention, it poses plenty of negative health risks, so the decision to reduce NYC's reliance on it could make a huge impact on NYC's emissions as well as New Yorkers' health.
Article continues below advertisement
"Building on the success of implementing Meatless Mondays at all New York City public schools, the City will reduce the purchasing of beef by 50 percent," reads a statement on OneNYC2050's website. "Beef has a relatively high environmental footprint compared to poultry, pork, and plant based foods. Beef cattle, managing manure, and manufacturing fertilizer produces nitrous oxide and methane, two climate-warming pollutants 298 and 25 times more powerful than carbon dioxide, respectively. Processed meat consumption is linked with increased risk of cancer and is often high in saturated fat and sodium which is linked with heart disease. This policy would offer health benefits to the most vulnerable New Yorkers."
Article continues below advertisement
"I am particularly thrilled that this city has taken up our mantle to reduce our overconsumption of meat through the phasing out of processed meat purchasing and the reduction of beef purchasing," Brooklyn Borough President Eric Adams said in a statement that was sent to Green Matters. "Make no mistake, addressing the carbon-intensive activity of meat production is a sustainable solution for the health of our bodies and our planet alike."
OneNYC2050 also dictates a few other things that New York will implement to inch closer to the new goal. New York will: move away from single-use plastic wares; help expand resources for sustainability and climate education in schools; work to increase civic engagement regarding climate change; spread awareness about flood risks and flood insurance; and expand the GreeNYC program.
NYC is not the first city to set such aspirational climate goals. Most recently, Chicago pledged to achieve 100 percent renewable energy by 2035 and to convert its bus fleet to 100 percent electric power by 2040. That declaration allowed Chicago to join a group of more than 100 U.S. cities with similar goals, known as the Ready for 100 club. NYC's 2050 goal of carbon neutrality should qualify the city for the Ready for 100 Club, so hopefully the Big Apple will be named a member soon.