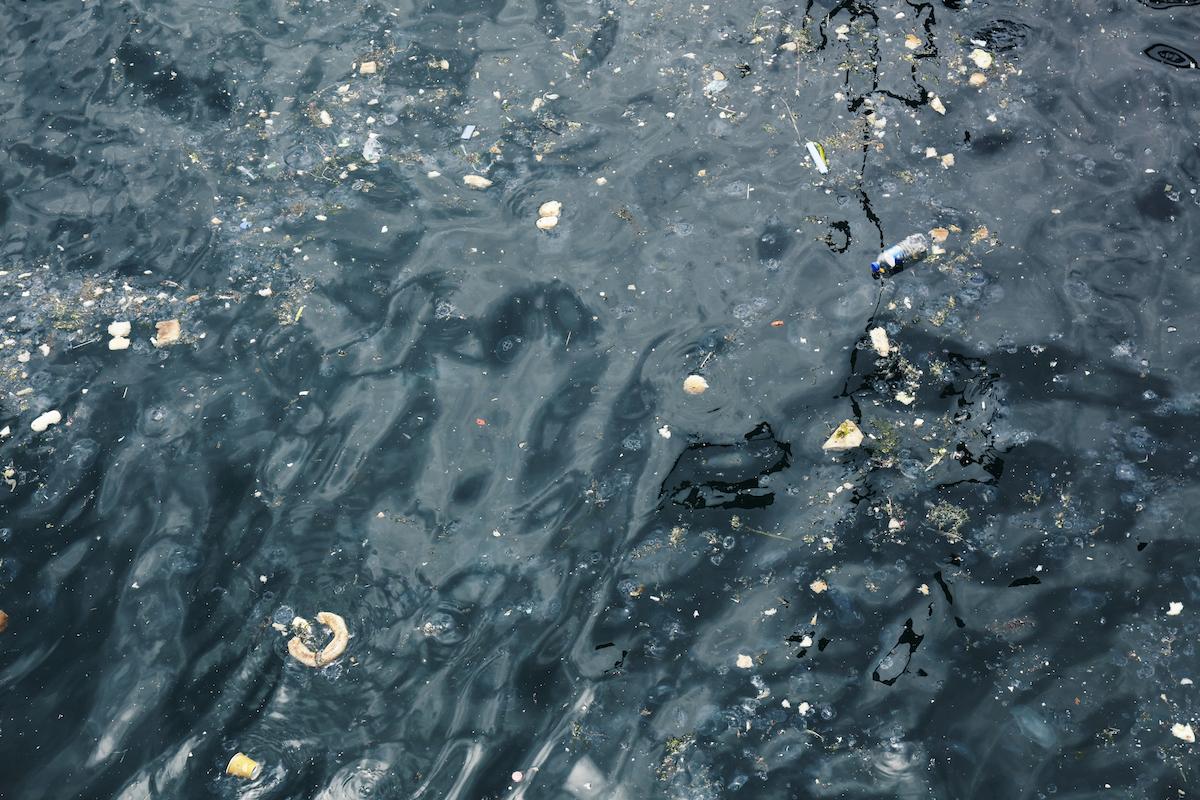 Researchers Discovered Microplastics in Animals in the Ocean's Deepest Trenches
With so many eco-conscious people reducing their plastic use, you'd think the whole plastic pollution thing would be getting better. But unfortunately, the issue actually seems to be getting worse. According to a study published today, Wednesday, Feb. 27, microplastics were discovered in the bodies of more than 72 percent of marine animals dwelling at the deepest depths of the ocean. With plastic having reached the very bottom of the ocean, it's clear that we need to do a lot more if we want to see plastic-free oceans in our lifetime.
Article continues below advertisement
The study, published by the journal Royal Society Open Science, is titled, "Microplastics and synthetic particles ingested by deep-sea amphipods in six of the deepest marine ecosystems on Earth." For the study, the researchers collected 90 Lysianassoidea amphipods, which are a family of marine crustaceans, from six marine ecosystems along the Pacific Rim (specifically from Japan, Izu-Bonin, Mariana, Kermadec, New Hebrides, and the Peru-Chile trenches). The crustaceans were found living at various depths, ranging from 7,000 meters deep to 10,890 meters deep.
Out of the 90 crustaceans examined, researchers found anywhere from one to eight pieces of microplastic or microfibers in 65 of them — that's 72 percent of the sample. The matter found was a combination of microplastics and microfibers, either from a plastic-based fiber (such as nylon), a semi-synthetic fiber (such as lyocell), or a natural fiber (such as ramie).
Article continues below advertisement
The study was co-authored by Alan Jamieson, of Newcastle University's School of Natural and Environmental Sciences. "So even if not a single fibre were to enter the sea from this point forward, everything that's in the sea now is going to eventually sink," Jamieson told AFP. "[A]nd once it's in the deep sea where is the mechanism to get it back? ... We are piling all our crap into the place we know least about."
Article continues below advertisement
This is not the first study to research plastic pollution on the ocean floor. For example, an October 2018 study published on ScienceDirect reviewed records of ocean plastic contamination from the past three decades. The study noted that the deepest recorded plastic item found in the ocean was a plastic bag in the Mariana Trench, which is the deepest trench on earth, as per National Geographic. That's actually not so surprising, considering the fact that Jamieson and his team found plastic in the digestive tracts of 100 percent of the crustaceans they collected from the Mariana Trench.
So, what can we as humans do to reduce the amount of plastic in the ocean? A no-brainer is reducing your consumption of single-use plastic. You can also start keeping fabrics in mind when shopping and doing laundry. Synthetic fibers break down into microfibers while in the washing machine, and those tiny microplastics go down the drain and sometimes into the ocean. To make washing synthetic fabrics more eco-friendly, you can invest in a Cora Ball or Guppyfriend Washing Bag, which both capture microfibers, keeping them out of oceans and rivers.
You can also volunteer for beach and ocean cleanups, with organizations including the Ocean Conservancy, 4ocean, and The Surfrider Foundation. If you can't find any groups locally (or if you don't live near a beach), you can pick up beach trash on your next vacation, or organize a cleanup of your own.