SodaStream's New Device Picks Up Trash From The Ocean
The consumer home carbonation company headed to Roatán in Honduras to clean a floating garbage patch with its "Holy Turtle" device.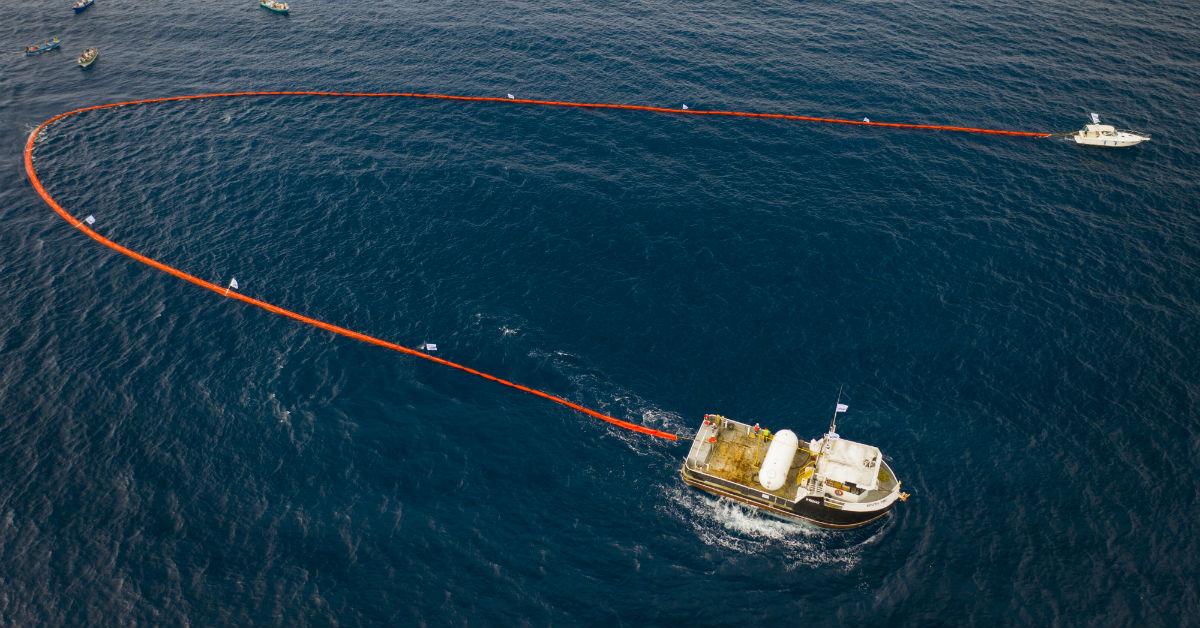 SodaStream has long been leading the charge against plastic bottles. Through its compact carbonation system, the company encourages customers to make their own flavored sparkling water at home, saving families up to 3000 bottles per year.
Article continues below advertisement
But now, SodaStream is removing plastic waste directly from the ocean with a new device. Dubbed the "Holy Turtle," this 1,000-foot-long unit traps trash in the water, and it just completed a mission off the coast of Honduras.
The Holy Turtle looks and functions similarly to the Ocean Cleanup system, which is currently en route to the Great Pacific Garbage Patch. Both devices feature large curved tubing that's towed slowly into the water by a boat or boats. As they crawl through the ocean, they pick up plastic without disrupting nature. According to a press release, the Holy Turtle is "uniquely engineered to capture floating waste while its large vent holes act to protect wildlife."
Article continues below advertisement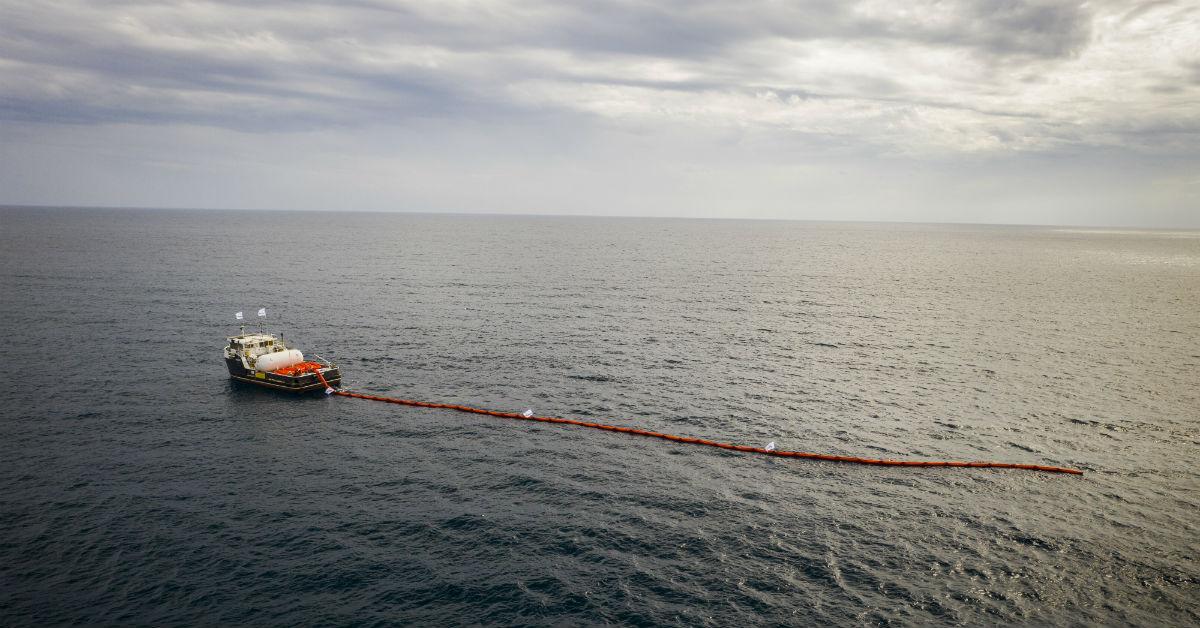 The Florida firm ABBCO designed the device, modeling it after oil spill containment systems.
Article continues below advertisement
The Holy Turtle just completed its first journey in the Caribbean Sea, gathering trash around the Honduran island of Roatán. Its cleanup crew included 150 SodaStream executives, environmental experts, local government officials, children from nearby schools, and members of the NGO Plastic Soup Foundation. Together, they gathered trash on foot and by kayak as the Holy Turtle cruised the open seas for plastic waste.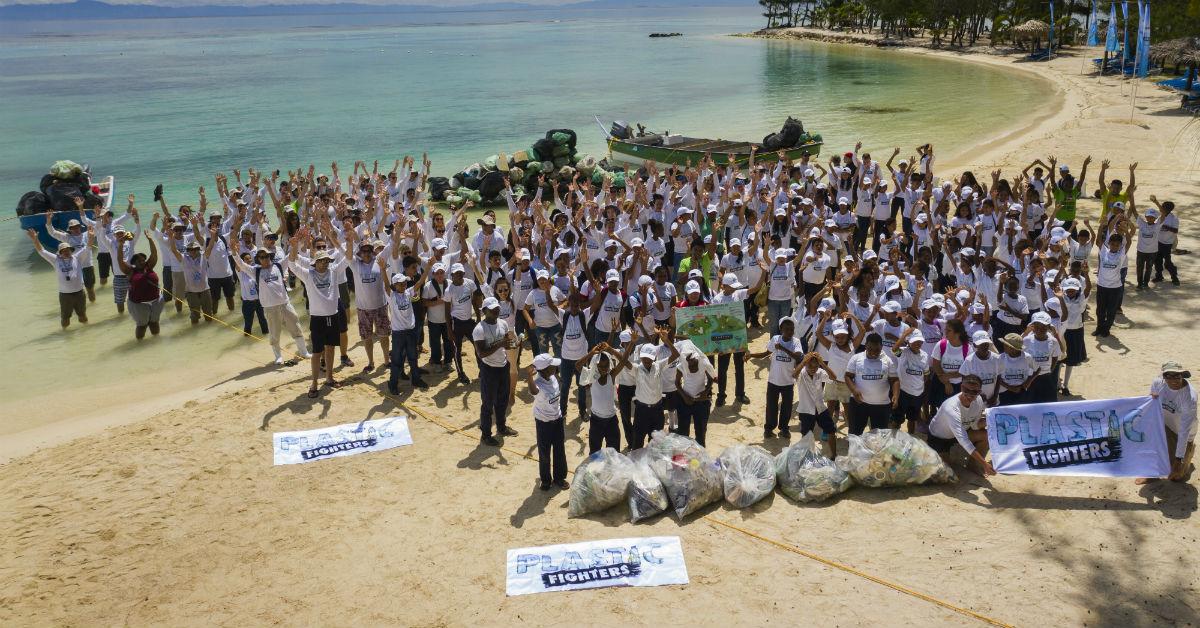 Article continues below advertisement
"More than 8 million tons of plastic goes into the ocean every year," SodaStream CEO Daniel Birnbaum said in the press release. "This plastic doesn't disappear. It breaks up into tiny particles, floats in the ocean, endangers marine life, and ends up in our food chain."
"We must all put our hands together to reduce the use of single-use plastic and commit ourselves to changing our habits and go reusable. It's in our hands."
Article continues below advertisement
Birnbaum was drawn to Roatán after seeing pictures and video of a floating "sea of plastic" located just off the island's coast. The images were obtained by underwater photographer Caroline Power, who described it as "one of the most devastating and disgusting things that you could imagine to see in the water." As an anti-plastic advocate and former naval officer, Birnbaum was spurred to seek a solution.
The Holy Turtle trip officially commenced on Monday, Oct. 8. The cleanup crew spent the next two days on trash duty, with breaks for meals and guest speakers. Those speakers included Maria Westerbos, the creator of Plastic Soup Foundation, and Chris Jordan, the filmmaker who captured thousands of dead albatross chicks with bellies full of plastic.
Article continues below advertisement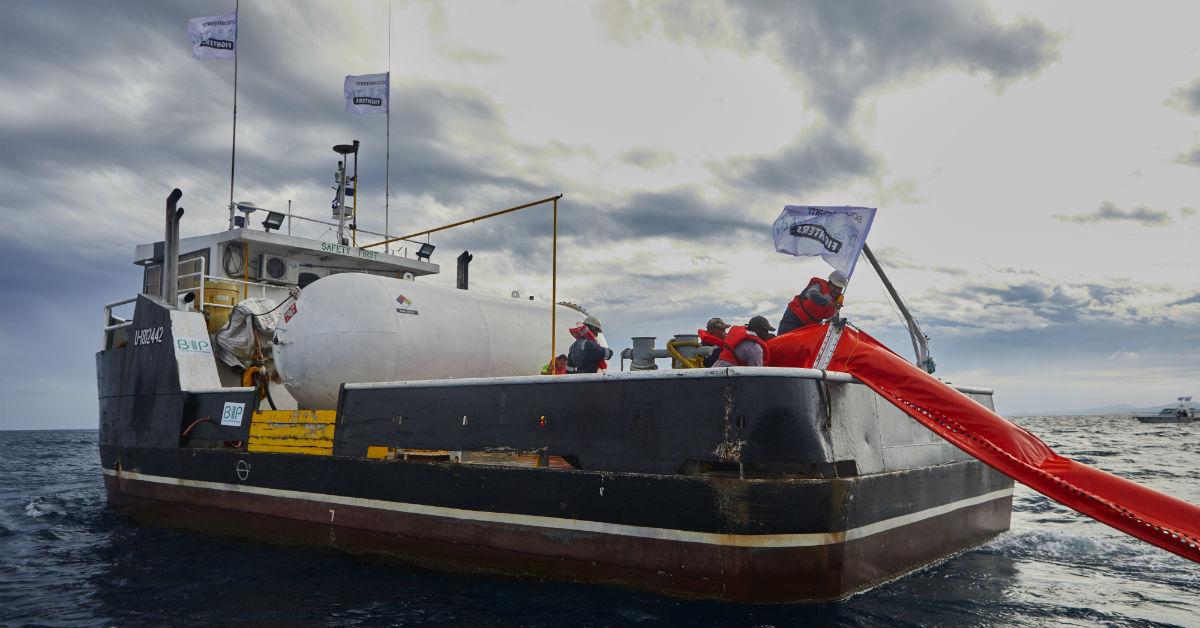 Although the trip concluded on Friday, October 12, the project isn't done yet. Garbage collected from this trash patch will be displayed in an exhibition designed to illustrate the dangers of single-use plastics.
Article continues below advertisement
There's no word yet on when or where this exhibit will be unveiled, but Birnbaum hopes it encourages visitors to cut back on plastic bags, cups, straws, and bottles.
"We can't clean up all the plastic waste on the planet, but we each need to do whatever we can," he said in the release. "The most important thing is to commit ourselves to stop using single-use plastic."