Plant-Based Seafood Made From Microalgae? Groundbreaking.
What is microalgae? Those looking for a plant-based alternative to seafood can soon enjoy vegan "shrimp" made from a certain type of algae.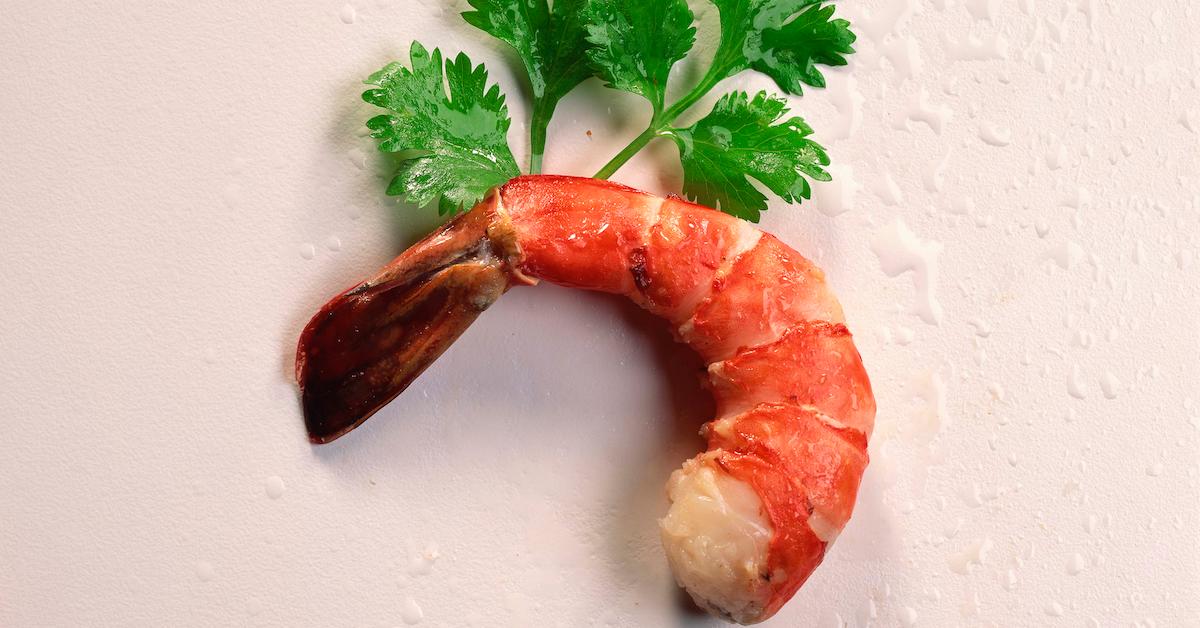 As we know, the fishing industry is incredibly harmful to marine life and the environment, as a whole. Not only does overfishing kill off imperative aspects of undersea ecosystems, but it also harms many unintended sea creatures through bycatch, and even leads to an influx of plastic pollution.
That's why food scientists are currently in the process of developing a plant-based version of shrimp made from microalgae.
Article continues below advertisement
Swiss researchers from ETH, Severin Eder and Lukas Böcker, felt there were already established vegan versions of fish, but felt there was a gap in the market for plant-based seafood. They then started experimenting with microalgae, a plant-based superfood, to emulate the taste and texture of shrimp.
"We're focusing on seafood because better plant-based fish solutions have already been developed, and development there is more advanced," Eder stated, as per Food Tawdiff.
After nailing microalgae-based prawns, Eder and Böcker are looking to add other types of plant-based seafood, such as vegan versions of scallops and crab meat. And while they hopped aboard the microalgae seafood train early, other companies are delving into it — they envision the vegan seafood market will soon be booming.
"In two to three years, I'm pretty sure there will be a lot more fish and seafood that are vegetarian than there are today," Böcker also stated, as per Food Tawdiff.
Article continues below advertisement
Here's how microalgae "shrimp" is made:
In Eder and Böcker's home country of Switzerland, issues like overfishing and microplastics wreak havoc on the environment — nationwide, seafood consumption has skyrocketed by 60 percent in the last 25 years. That's why they decided to create a plant-based alternative.
Microalgae is packed with proteins, unsaturated fats, micronutrients, and amino acids, according to Phys. However, it's still an undiscovered gem in the booming world of health food.
Article continues below advertisement
Combining microalgae with soy and pea protein, however, authentically replicates the taste, nutritional qualities, and texture of seafood.
Eder studied food biochemistry, and Böcker studied sustainable food processing, where he learned about using microalgae in food production. They decided to join forces, and after completing their doctoral studies, they applied for a fellowship to eventually bring their business idea to fruition.
"Lukas had been looking into using microalgae for food production for quite a while, and I was working on the chemistry and alternative uses of waste in the food industry," Eder stated, per Phys. "We soon realized that these two knowledge sets might be an ideal combination for creating seafood analogs."
They're still developing the taste and sensation of biting into an actual prawn, but once they have it all down, they aim to release the product by the end of 2022. We can't wait.
Article continues below advertisement
While you're waiting, here are other vegan fish brands to try:
While we wait for Eder and Böcker to perfect their plant-based shrimp, there are other plant-based fish and seafood on the market you should try.
Upton Natural's banana blossoms emulate a flaky white fish, for example, when battered and fried. Serve with some potato wedges, and you have a vegan version of classic fish and chips.
Likewise, Zeastar produces sushi-grade "raw fish," and other vegan companies, such as Gardein, make plant-based crab cakes. There are so many options out there, and we recommend trying them all before deciding you can't give up fish, even for a few meals. Cutting back definitely makes a difference, if you're looking to lower your impact!