What Are Banana Blossoms? They May Be the Next Vegan Fad
What are banana blossoms? They are becoming increasingly popular in the vegan community, replacing certain animal products in popular dishes.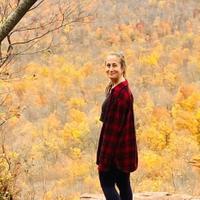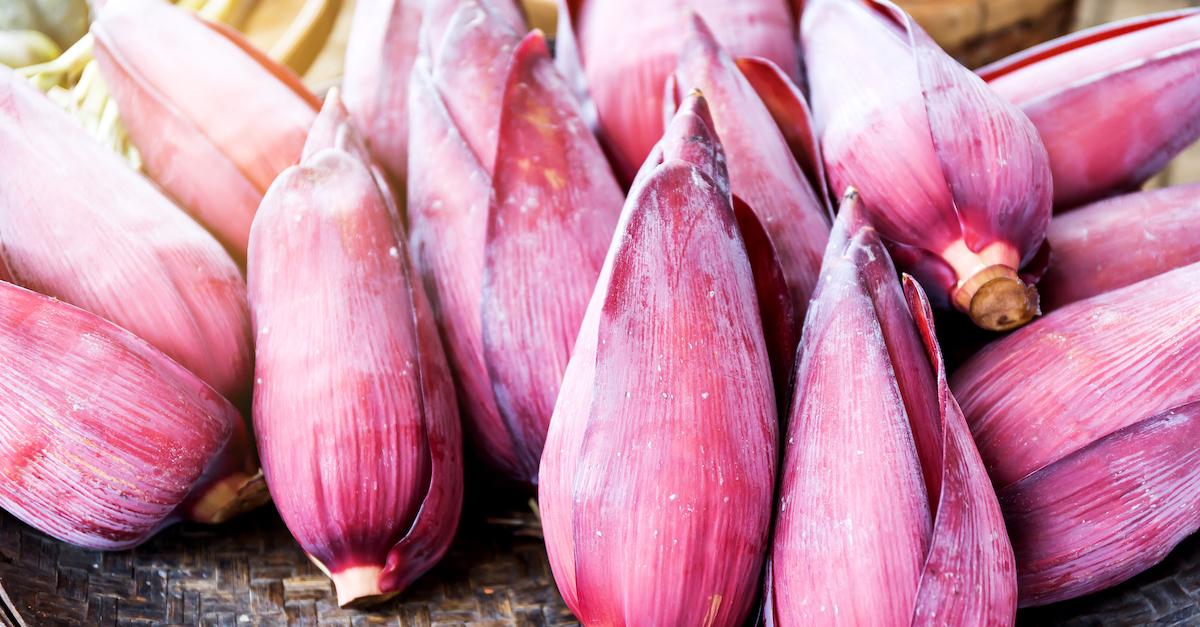 If you're immersed in the world of vegan cooking, you may or may not be familiar with the delicacy known as banana blossoms — the edible purple-skinned flower is starting to be considered a staple in many vegan households, as it mimics the taste and consistency of fish. But if you aren't familiar with this unusual looking food, you may want to know more about the flower itself, as well as recipes to prepare it properly.
Article continues below advertisement
"While banana blossoms are a popular, culinary tradition in Southeast Asia, U.S. cooks have just scratched the surface of working with this unique and versatile ingredient," Upton's Naturals' founder Dan Staackmann stated in a press release. The company, which is known for its many vegan food products, recently started selling banana blossoms, and they've been a huge hit thus far.
"We're on a mission to change that by making this excellent meat alternative, which literally grows on trees, more accessible to mainstream consumers and easier to prepare," he continued. "The most common use will be for fish and chips, but the opportunities are endless… think paella, stir fry, or banana blossom salads."
Article continues below advertisement
What are banana blossoms?
If you aren't native to southeast Asia, there's a likely chance you don't often see banana blossoms growing in the wild. According to The Guardian, it's a staple in southeast Asian and Indian cooking, as banana blossoms grow on the end of banana fruit clusters. Also known as "banana hearts," they're fleshy, purple flowers which are shaped like pears. And even though they can be eaten raw, they mimic the texture of fish when cooked — hence why they've gained popularity in the vegan community.
Article continues below advertisement
According to Upton Naturals, the flowers consist of tightly packed petals, and they don't have a particularly strong flavor. Some have compared banana blossoms to artichoke hearts, and as previously mentioned, fish. They're a great source of potassium, various vitamins, minerals, amino acids, and antioxidants. They're also gaining popularity, because they are considered to be healthy by many — they aren't particularly high in calories and they're fat-, cholesterol-, GMO-, and oil-free.
In 2021, according to Better Homes and Gardens, Whole Foods Market forecasted the banana blossom to be one of the top five plant-based trends for the summer. But why is that? The answer is simple: the possibilities when preparing this staple are simply endless, especially for those who are looking for an all-natural vegan fish substitute.
Article continues below advertisement
Banana blossom recipes, to try making them yourself:
There are a few different ways to prepare your banana blossoms — Upton Naturals recommends making "crab cakes" with them. You'll start out by making "patties" with them, combining them with canned chickpeas, vegan mayo, fresh parsley, and Old Bay seasoning.
You'll then dip them in breadcrumbs, and either fry them in a pan with oil, or air-fry them for a couple of minutes. Once they look nice and crispy, drizzle some vegan dill sauce and enjoy with a green salad on the side. You'll thank us later.
Article continues below advertisement
If that doesn't tickle your fancy, try making "fish" tacos, á la Upton Naturals.
Batter and fry, or cook them in a fryer whole, for some "filet" style banana blossoms. Toss them in a tortilla with some crunchy and citrus-y slaw, salsa, guac, and a squeeze of lime. And, of course, serve with a hefty margarita.
But if you'd rather have fish and chips, prepare the "filet" in the same way, and serve with vegan tartar sauce and French fries. They're seriously delicious, if you're looking to switch up your weekly meal rotation this summer.