Oil Spill Leaves Mauritius in State of Emergency — Here's How You Can Help
An oil spill off the coast of Mauritius has left the tropical island country in a state of emergency.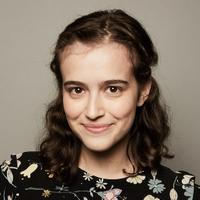 Article continues below advertisement
The Mauritius oil spill is devastating for the island nation.
Photos and videos of the oil spill and its aftermath widely circulated social media this weekend, showing black, greasy oil permeating the blue-green waters off the coast of Mauritius. The spill was so large, it could be seen in satellite images taken from outer space, according to LiveScience.
Article continues below advertisement
Thousands of locals scrambled to clean up the spill and protect wildlife from the damage this weekend. Residents volunteered MacGyver-like skills as barriers to prevent the oil from spreading, as reported by CBS News. For example, volunteers placed huge fabric sacks stuffed with sugarcane leaves as barriers to soak up the oil, and some used empty barrels to scoop up the oil.
Others rescued baby tortoises, rare plants, and other wildlife from the adjacent islet Ile aux Aigrettes, and relocated them to mainland Mauritius, as CBS News added.
Article continues below advertisement
Mauritius is in a state of emergency.
On Friday, Aug. 7, Mauritius Prime Minister Pravind Jugnauth declared an official state of emergency, and asked other countries for aid. Since the cargo ship was from Japan, Japan's Foreign Ministry is dispatching an emergency response team of six people to help Mauritius; additionally, France is volunteering its military aircrafts to help remove fuel from the ship before more can leak into the ocean, as reported by The Washington Post. Mauritius was previously a colony of France and later of Britain until 1968, when Mauritius finally became an independent state, according to The Commonwealth.
Where to donate to help Mauritius following the oil spill.
Greta Thunberg took to Twitter to amplify Fridays for Future Mauritius, the small nation's chapter of the school strike group that Greta founded, as well as Eco-Sud, a local nonprofit raising money to help clean and protect the water as Mauritius faces this devastating oil spill.
Article continues below advertisement
Alongside the tweet, Greta shared the link to an online fundraiser that Eco-Sud organization set up. The CrowdFund's goal is to raise 6,000,000 Mauritian Rupees (about $151,000 USD); as of Monday morning, Aug. 10, donations total 4,027,391 Mauritian Rupees (about $101,380 USD). (If you would like to donate, Greta noted that the fundraiser link is overloaded due to high traffic, so be patient in waiting for the web page to load.)
After all funds are used to clean up the oil spill and rehabilitate the coast, Eco-Sud will use remaining funds for post-crisis projects such as studies about the effects of the oil spill, conservation projects, potentially taking legal action, and more.