Russia Is Experiencing Its Second Largest Oil Spill — What That Means for the Environment
The Siberian city of Norilsk, located just above the Arctic Circle, is currently in a state of emergency after 20,000 tons of oil spilled in the Ambarnaya River, according to CNN. A fuel tank at a power plant, which is owned by a subsidiary of Norilsk Nickel, completely collapsed, which ultimately turned the body of water bright red, and contaminated a total of 135 square miles of water.
Article continues below advertisement
"The incident led to catastrophic consequences and we will be seeing the repercussions for years to come... We are talking about dead fish, polluted plumage of birds, and poisoned animals," Sergey Verkhovets, coordinator of Arctic projects of Russia's WWF branch, said in a statement. Needless to say, the environmental affects of Russia's latest oil spill will be totally destructive.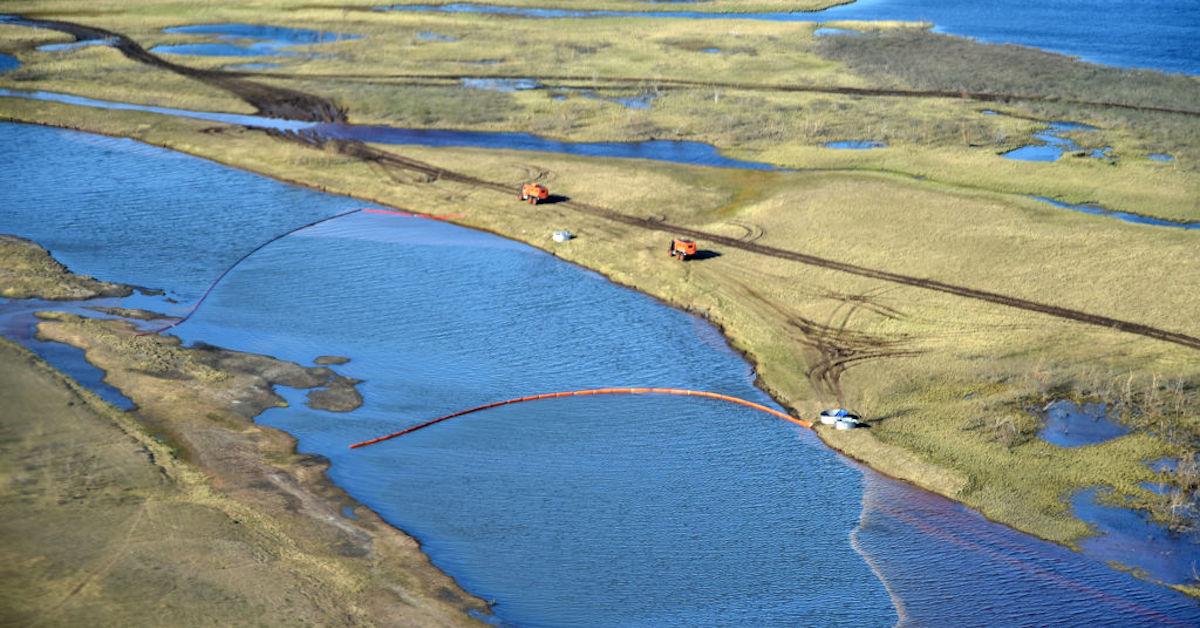 Article continues below advertisement
The oil spill took two full days to report.
When the plant's storage tank collapsed due to "unexplained compression" on Friday, May 29, the plant, which is owned by Norilsk Nickel, chose not to report it right away, according to Eco Watch. They attempted to contain the spill themselves, and President Vladimir Putin didn't find out about it until Monday, June 1, when the region's governor, Alexander Uss, had seen disturbing photos of the mess on social media.
"Why did government agencies only find out about this two days after the fact? Are we going to learn about emergency situations from social media? Are you quite healthy over there?" Putin asked Sergei Lipin, the head of NTEK, which is the subsidiary that owns the plant. After learning of the spill, Putin declared a state of emergency, and hired outside aid to help with the clean-up process. The plant's director, Vyacheslav Starostin, is also in custody through July 31.
Article continues below advertisement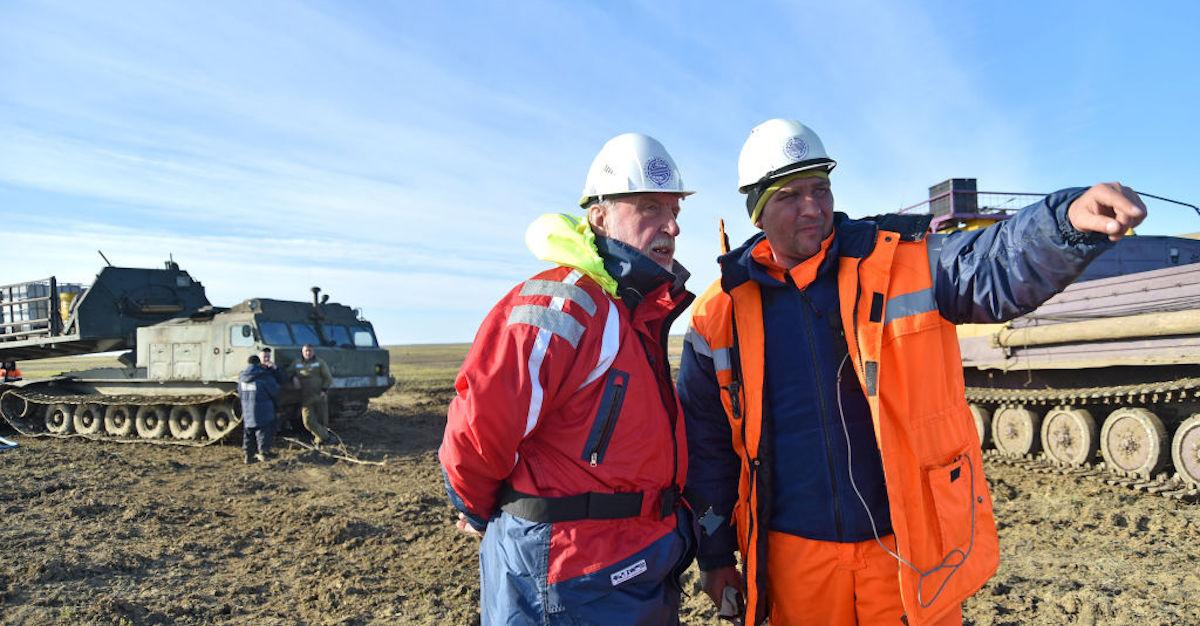 The water is tens of thousands of times more contaminated than the safe limit.
Between the obscene amounts of oil that leaked, combined with the time it took to respond to the issue, and due to the sparse roads surrounding the river, cleaning the river will be an extremely difficult task. According to The BBC, it could take between five and 10 years to fully clean, and could cost up to $1.5 billion. Russian environmentalist Oleg Mitvol reportedly said there had "never been such an accident in the Arctic zone."
Article continues below advertisement
The Russian Investigative Committee (SK) has deemed this a "criminal case," based on the amount of pollution that stemmed from the spill, as well as the alleged negligence in terms of informing authorities of the spill.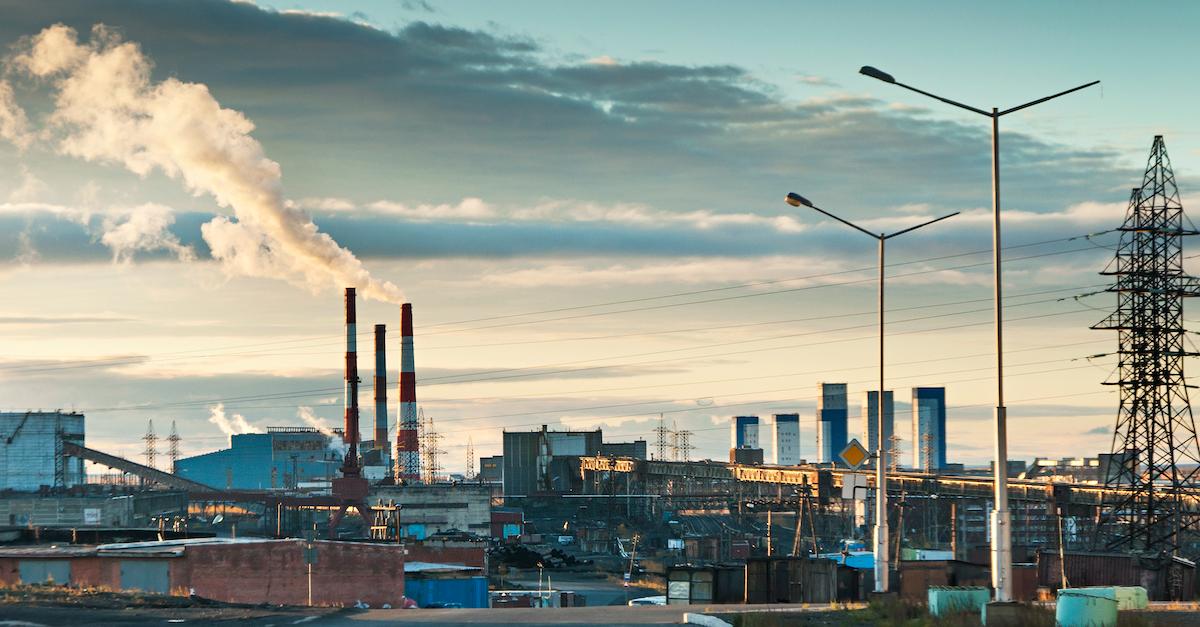 Article continues below advertisement
Oil spills in Russia are unfortunately quite common.
Although this may be the second largest oil spill in Russian history, oil spills unfortunately occur on a regular basis in the Eastern European country. According to The Seattle Times, the Russian Economic Development Ministry once estimated that a total of 20 million tons of oil are spilled every year.
The last major oil spill in Russia took place in 1994, and wiped out tremendous amount of plant life, animals, and fish. Respiratory disease skyrocketed among surrounding residents in local villages by about 28 percent in the following year, and although the effects of this recent oil spill haven't been determined yet, they're bound to be equally astronomical.
Article continues below advertisement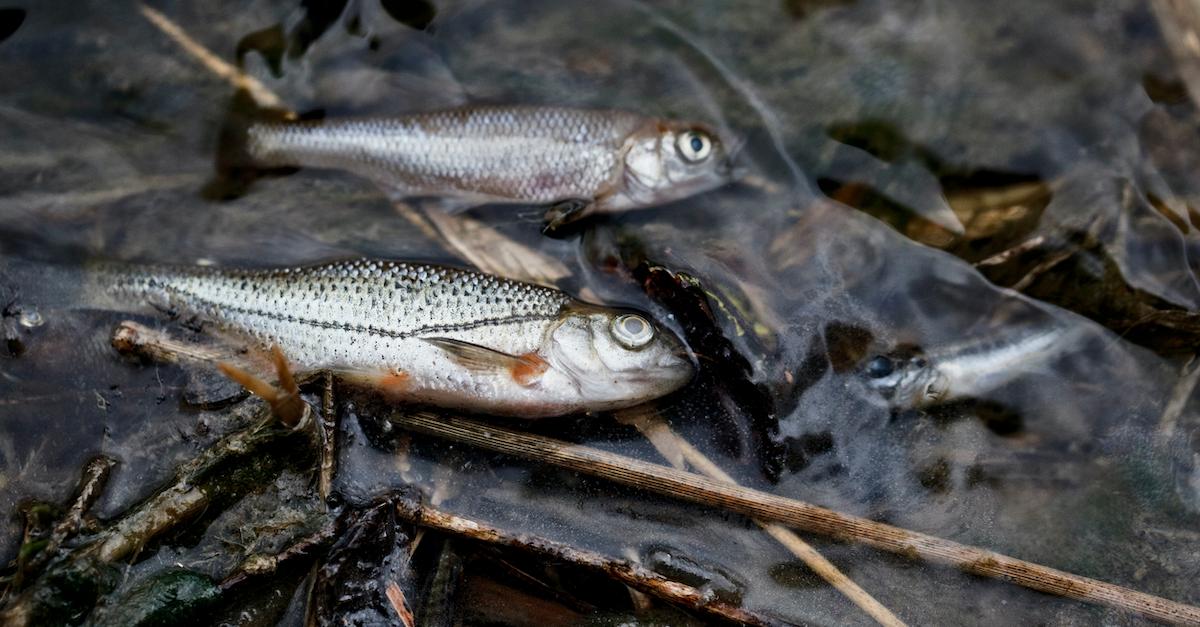 Russia's oil spill is seriously devastating, but hopefully, justice will be served to the allegedly negligent parties involved.