Jason Momoa Shaved His Beard to Get You to Ditch Single-Use Plastic
Jason Momoa debuts his new, shaved look — and the climate inspiration behind his transformation.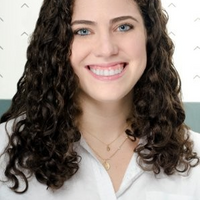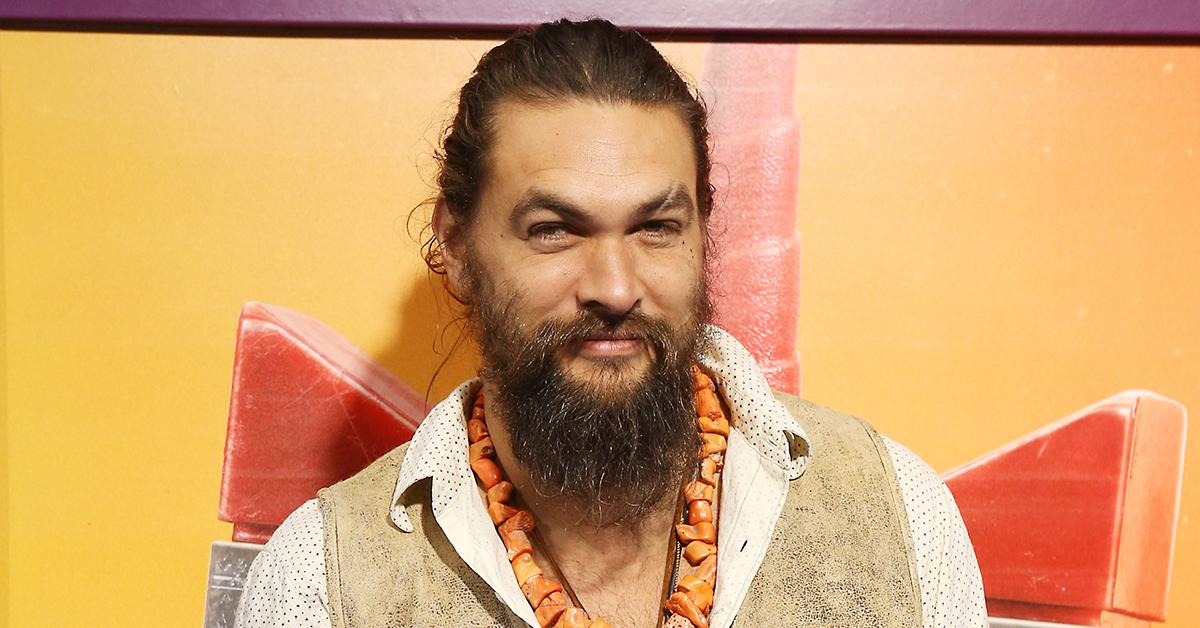 Khal Drogo, is that you?! Jason Momoa looks like an entirely different person after a recent decision to shave his signature beard off!
Article continues below advertisement
If you, like us, are beside yourself with the news of his shaved face, allow us to reassure you that the makeover was done for a good cause. In a video debuting his new, clean-shaven look, the Game of Thrones alum, 39, explained that he ditched his facial hair as a way to raise awareness about the detriment that single-use plastic has on our environment.
"I just want to do this to bring awareness that plastics are killing our planet," he said while shaving his face in a video appropriately titled "Goodbye Drogo… I SHAVED!" He continued, "I think I have a solution… There's only one thing that can really help our planet, and save our planet...and that's aluminum. About 75 percent of all aluminum that has ever been used is still in circulation today, and it's 100 percent recyclable. So, you drink the can, and in about 60 days, it'll be back. 100 percent. Infinitely recyclable."
Article continues below advertisement
As a way to encourage others to think about aluminum as a viable alternative to plastics — especially when it comes to single-use plastic water bottles — the actor has created his own line of canned water. The idea is that switching to aluminum instead of plastic will help combat the abundance of plastics. (Aquaman selling water… How fitting, right?!)
Article continues below advertisement
His concern about plastic — and bottles in particular — is justified; last year, it was estimated that worldwide, humans buy about one million plastic bottles per minute, and of those bottles, more than 90 percent are never recycled. That means that those plastic bottles, despite being easily recyclable, end up in the landfill (where they'd take around 400 years to naturally decompose) or in the ocean, where they pose a great risk to the ecosystem and marine life. Plastic in the ocean has gotten so out of hand that the United Nations Environmental Programme estimates that every square mile of ocean contains roughly 46,000 pieces of floating plastic — a number that is predicted to swell so much, that by 2050, it's being predicted that there will be more plastic in the ocean than fish.
Momoa's assessment that canned water is better for the environment is right; aluminum cans are, on average, made from 68 percent recycled content, which is more than any other beverage container. Cans also have a significantly higher recycling rate than plastic or glass bottles.
Article continues below advertisement
However, if you're looking to minimize your impact on the environment — while staying hydrated! — the best thing you can do is buy a reusable water bottle. Not only is it more cost efficient, and convenient, it will also take away any concerns you may have about single-use plastic water bottles leaching harmful chemicals into your water.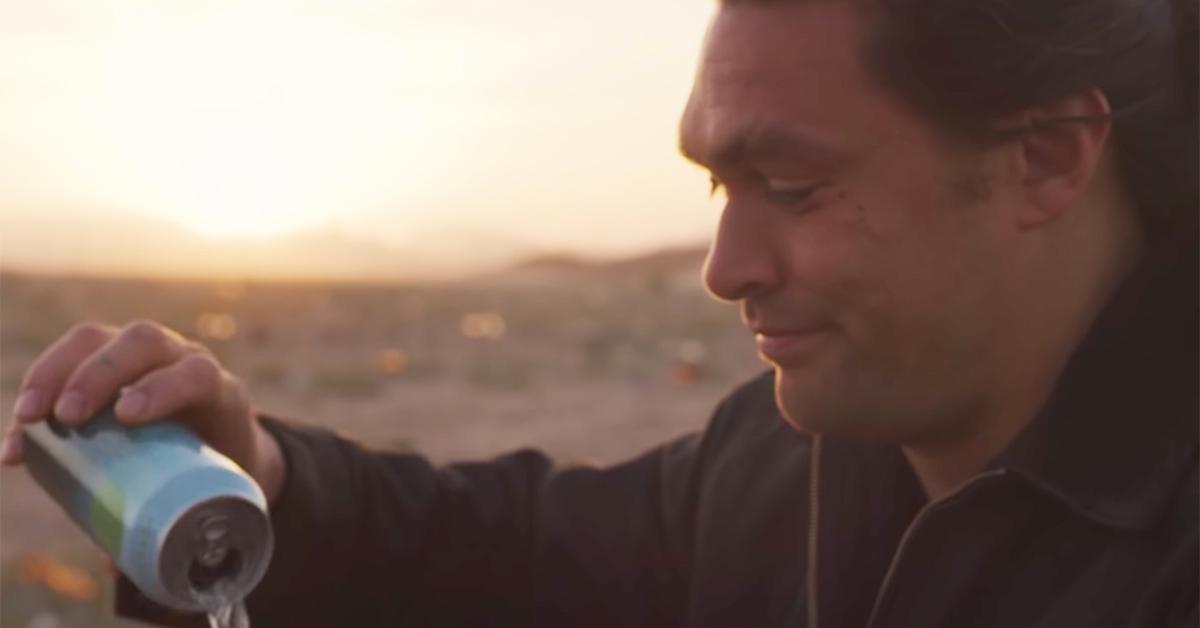 Article continues below advertisement
The on-screen (and off-screen, if we're being honest) hero's dedication to working with water, and preserving the ocean, should come as no surprise. Momoa, who was born in Hawaii, and is Hawaiian on his father's side, previously explained that it's his heritage that led him to have such a strong desire to protect our water sources.
In an interview with Media Planet, he explained, "Half of my family is from Hawaii, and water on an island is a precious thing. If you translate the word 'Hawai'i,' you learn it actually means 'living water belonging to the gods.' The people don't identify themselves as individuals of the land; they believe they are the land. To us, and many other indigenous tribes, water is literally life."
Article continues below advertisement
While shaving his beard for the first time since 2012 may seem like a big deal to his fans, Game of Thrones obsessives, and the millions of adoring men and women everywhere, Momoa made it clear it's the least he could do — if it means all those people are talking about aluminum water cans and other ways to help the planet.
"Aquaman is trying to do the best he can — for my kids, for your kids, for the world," he concluded the video. "Clean up the oceans, clean up the land. Love you guys."