It's Raining Plastic, Study Finds — And Here's Why
A study found that it's raining plastic along Colorado's mountain range — specifically, microplastics and microfibers.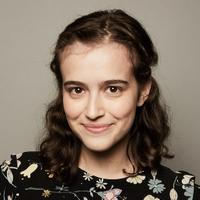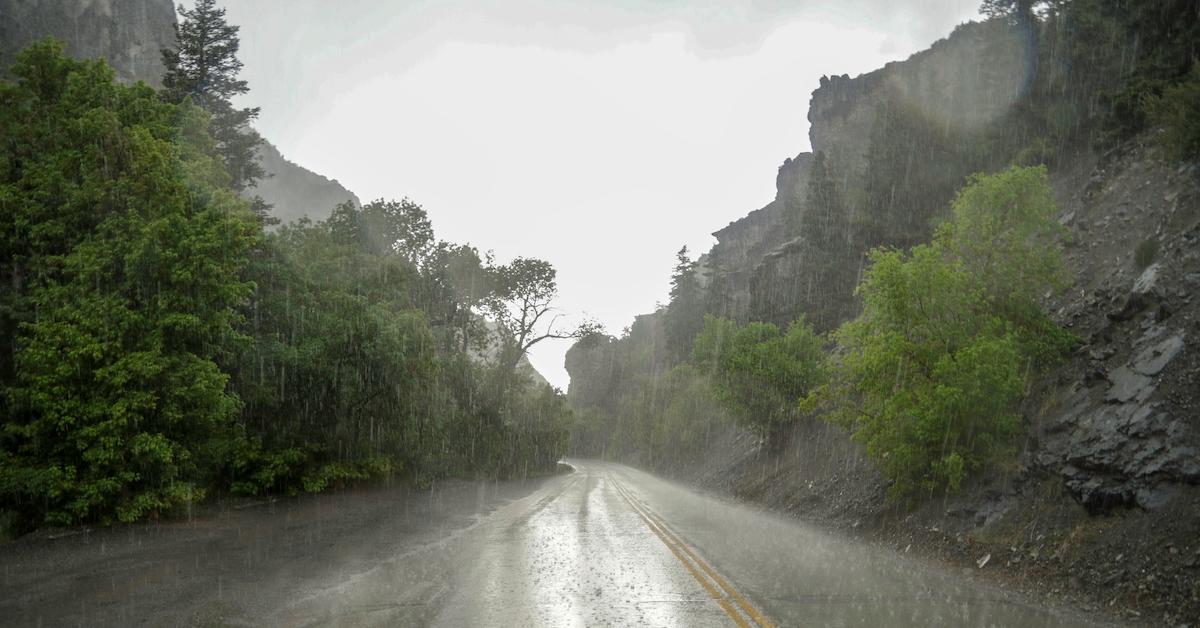 Unfortunately for those seeking the perfect boyfriend in Colorado, it's not raining men along the mountains — it's raining plastic. In a recent report by the U.S. Geological Service (USGS) called "It Is Raining Plastic," researchers studied rainwater samples from eight sites along Colorado's mountain range. They found that more than 90 percent of the rainwater samples contained microplastics, meaning plastic is literally falling from the sky.
Article continues below advertisement
The USGS conducted the study with the support of the U.S. Department of the Interior, and the research was led by Gregory Wetherbee, Austin Baldwin, and James Ranville. The researchers collected atmospheric wet deposition samples from six sites along the Denver-Boulder Urban Corridor, and two sites along the Colorado Front Range, from late winter through the summer of 2017. The rainwater was filtered as it was collected, and more than 90 percent of the filters were discovered to have microplastics on them. Microplastics are pieces of plastic measuring five millimeters in length or less, and they typically come from larger pieces of plastic (or synthetic fabrics) that have broken down into tiny pieces.
Article continues below advertisement
After examining everything through a microscope, the researchers noted that most of the microplastics collected were specifically microfibers, which occur when synthetic fabrics shed in the washing machine, and then those tiny microfibers feed into pipes and flow into the ocean. The most common color of microplastics and microfibers the scientists found in Colorado was blue, followed by red, silver, purple, green, and yellow.
However, because most of the plastic fibers were so small that they could only be seen under a microscope, scientists do not yet have a reliable, efficient, and affordable way to continue measuring this phenomenon. "The mass of plastic in even the most concentrated samples was not large enough to weigh or reliably estimate," they wrote in the report, adding that the technology needed to measure microplastics in this way actually does not yet exist.
Article continues below advertisement
That said, "It Is Raining Plastic" still provided enough information to effectively terrify everyone who has ever opened their mouth to catch raindrops on their tongue. As technology in this space continues to develop, we will better be able to analyze it and find ways to prevent microplastics from polluting our rainwater. As the researchers concluded: "It is raining plastic. Better methods for sampling, identification, and quantification of plastic deposition along with assessment of potential ecological effects are needed."
Article continues below advertisement
Interestingly, the study does not mention exactly why the rain in Colorado has been contaminated with microplastics — but if you recall learning about the water cycle back in elementary school, you may have an idea. As succinctly explained by Science Shorts, in the never-ending water cycle, the sun heats the oceans and rivers; as that water heats up, it evaporates and becomes vapor in the air; that vapor rises up into the atmosphere and condenses into clouds; the clouds eventually turn into precipitation; the precipitation returns the water back to the Earth and our natural bodies of water — and then the cycle happens again. "The reason there's life on Earth is because Earth has this perfect water cycle," Stanford University professor Anna M. Michalak once told NBC.
So considering the high concentrations of plastic and microplastics in our oceans and rivers due to human pollution and the fishing industry, it actually makes sense that microplastics may have become a part of the water cycle. Another theory is that microplastics have become an atmospheric pollutant, and that they are floating around in the air, and that the rain carries them back down to the Earth, as put forward by a study published in Nature Geoscience, and as reported by National Geographic. But no matter the cause, hopefully human awareness of the plastic pollution crisis will continue to grow, and we will be able to move away from our reliance on plastic.