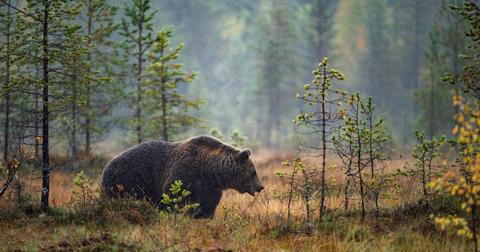 Conservationists Criticize U.S. Rollbacks to Endangered Species Act — Here's Everything You Need to Know
By Sophie Hirsh
Earlier this year, the UN stated that 1 million of the Earth's 8 million animal, insect, and plant species are threatened with extinction, making the importance of increasing protections on endangered and threatened species greater than ever. The U.S. has been at the forefront of that movement for decades, thanks to the the Endangered Species Act. However, the U.S. government just announced a few controversial changes significantly weakening the act. The revisions have been widely condemned by conservationists — and praised by the fossil fuel industry.
Here's everything you need to know about the Endangered Species Act, the changes that are being made, and what you can do about it.
What Does the Endangered Species Act Do?
The Endangered Species Act, which President Nixon signed into law in 1973, is a sweeping series of protections for endangered and threatened species in the U.S. The Endangered Species Act has long been a bipartisan piece of legislation, and it has helped save more than 99 percent of formerly endangered species, including the bald eagle, the grizzly bear, and the gray whale. For years, the act has prevented finances from being taken into consideration when assessing protecting species — "whatever the cost."