Sericulture: Why Silk Production Is Not So Eco-Friendly
The growing of silk is not considered a cruelty-free industry, but is sericulture eco-friendly?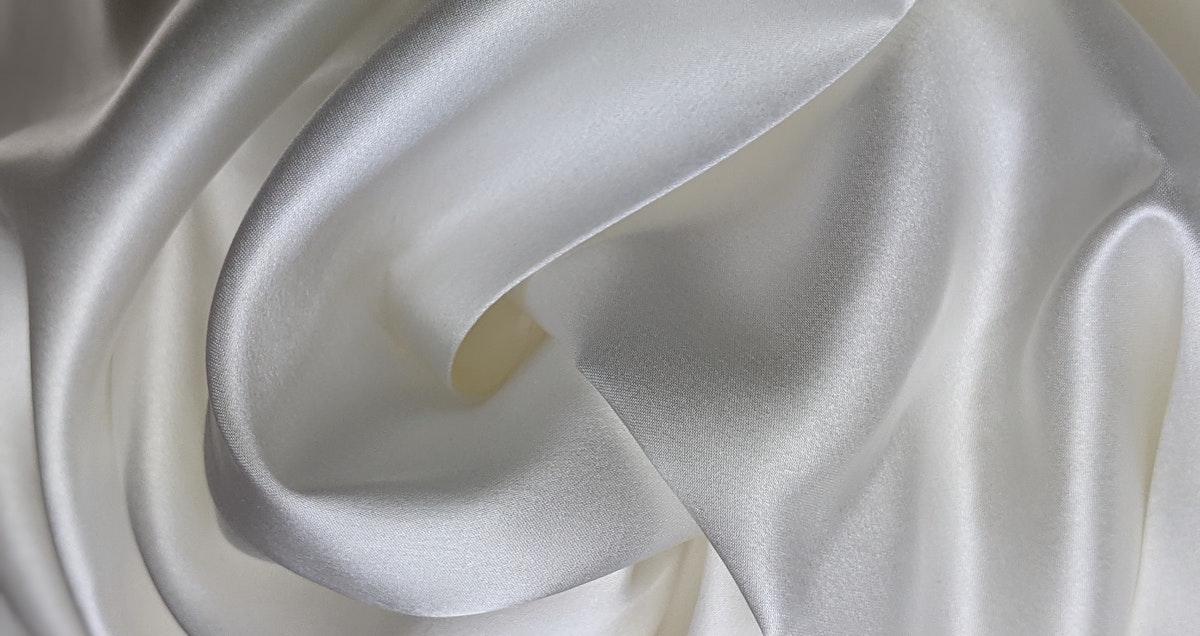 Silk is known as one of the most luxurious fabrics on the planet. It also has the distinction of being the only fabric that is grown by raising insects to do the dirty work. Sericulture is the combination of the farming of silkworms and the production of silk. It is a time-honored tradition, first started in China approximately 5,000 years ago. Still, as industrious and unique as this process might be, it is hardly cruelty-free. But does that also mean that sericulture isn't eco-friendly either?
Article continues below advertisement
What is sericulture?
Sericulture is the production of raw silk by means of raising domesticated silkworm caterpillars. According to Britannica, sericulture involves two processes: The first is raising the silkworm from an egg to the larval stage, up until the completion of its tiny silk cocoon. They are typically fed mulberry leaves, which is why silk is often called mulberry silk.
Once the pupal stage begins, however, all bets are off. The caterpillar in the cocoon is never allowed to complete their metamorphosis into a silk moth; instead, the completed cocoon is steamed via hot air, killing the worm so that the silken fabric can be extricated and woven into fabric. The boiled worm, meanwhile, is unceremoniously discarded.
Article continues below advertisement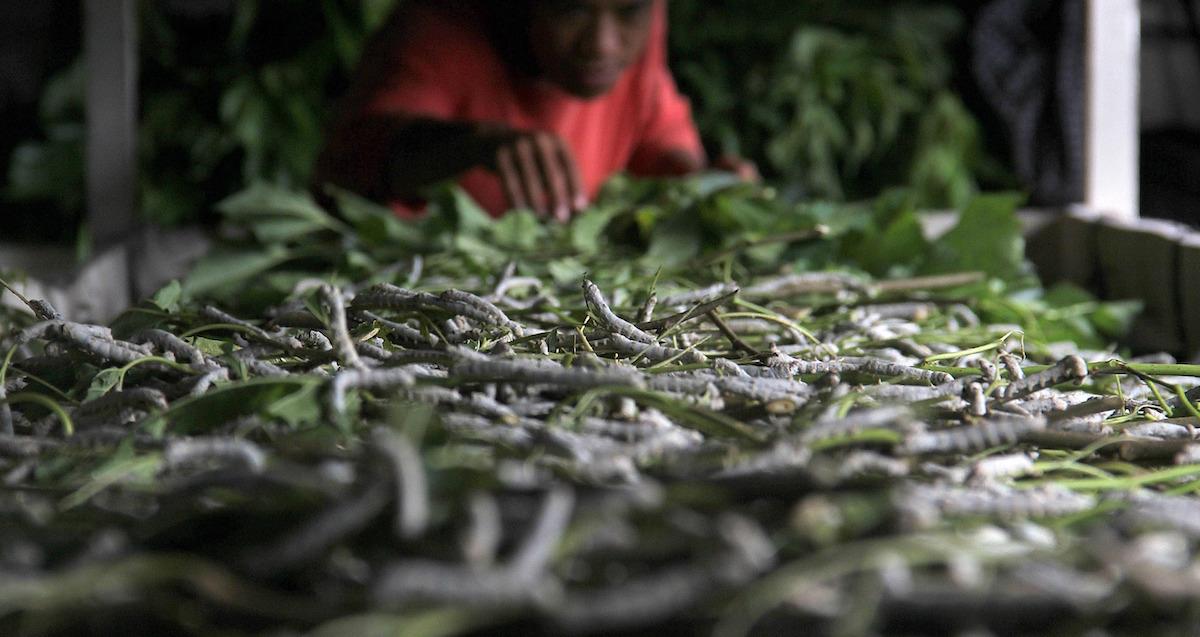 Is sericulture eco-friendly?
Because of the mass amounts of resources and cruelty involved in making silk, sericulture is not a very eco-friendly process. It might be able to trace its roots back to an agrarian Chinese society, but the silk farmers of today are not the same as they were 5,000 years ago. According to Ecocult, silk farms use an astonishing amount of energy. Silk farms tend to be located in hot climates, so air conditioning and dehumidifying units are employed to keep the farms in certain conditions.
Article continues below advertisement
Cocoons must be kept at 65 degrees Fahrenheit until they are steamed via hot air, which uses up a fair amount of energy, as well. This energy is provided either by burning mulberry wood — admittedly an effective way of maximizing resource use — or via municipal coal-powered electric plants.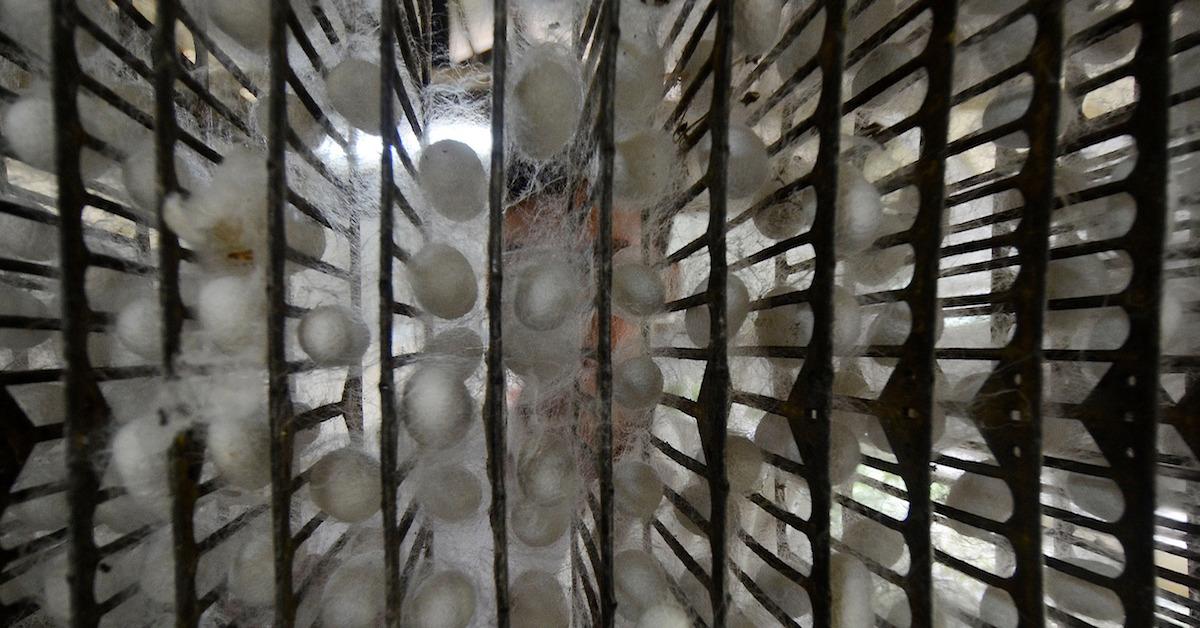 Article continues below advertisement
What is the environmental impact of sericulture?
The production of silk also uses a lot of water, and Ecocult reports that 1 metric ton of silk requires approximately 1,000 metric tons of water to produce.
Most silk production does not necessitate the use of chemical pesticides on the mulberry trees that are fed to the worms themselves; however, some chemicals are added after the silk has been processed, which can affect local water sources when washed out with the wastewater. According to Peaceful Dumpling, the chemical detergents used in silk production have been known to contribute to pollution.
Article continues below advertisement
Is sericulture ethical?
Article continues below advertisement
Some people believe that peace silk, aka "ahimsa silk," and tussah silk are less cruel alternatives. As explained by The Dreamstress, tussah silk is made by feeding silkworms oak leaves instead of mulberry leaves, which causes its distinctive gold color. The silk industry claims that peace and tussah silks give the pupating caterpillars a chance to reach their ultimate potential and emerge from their chrysalis unscathed and relatively unharmed. However, PETA notes that it is difficult to ensure that peace silk farms are really following the guidelines they claim.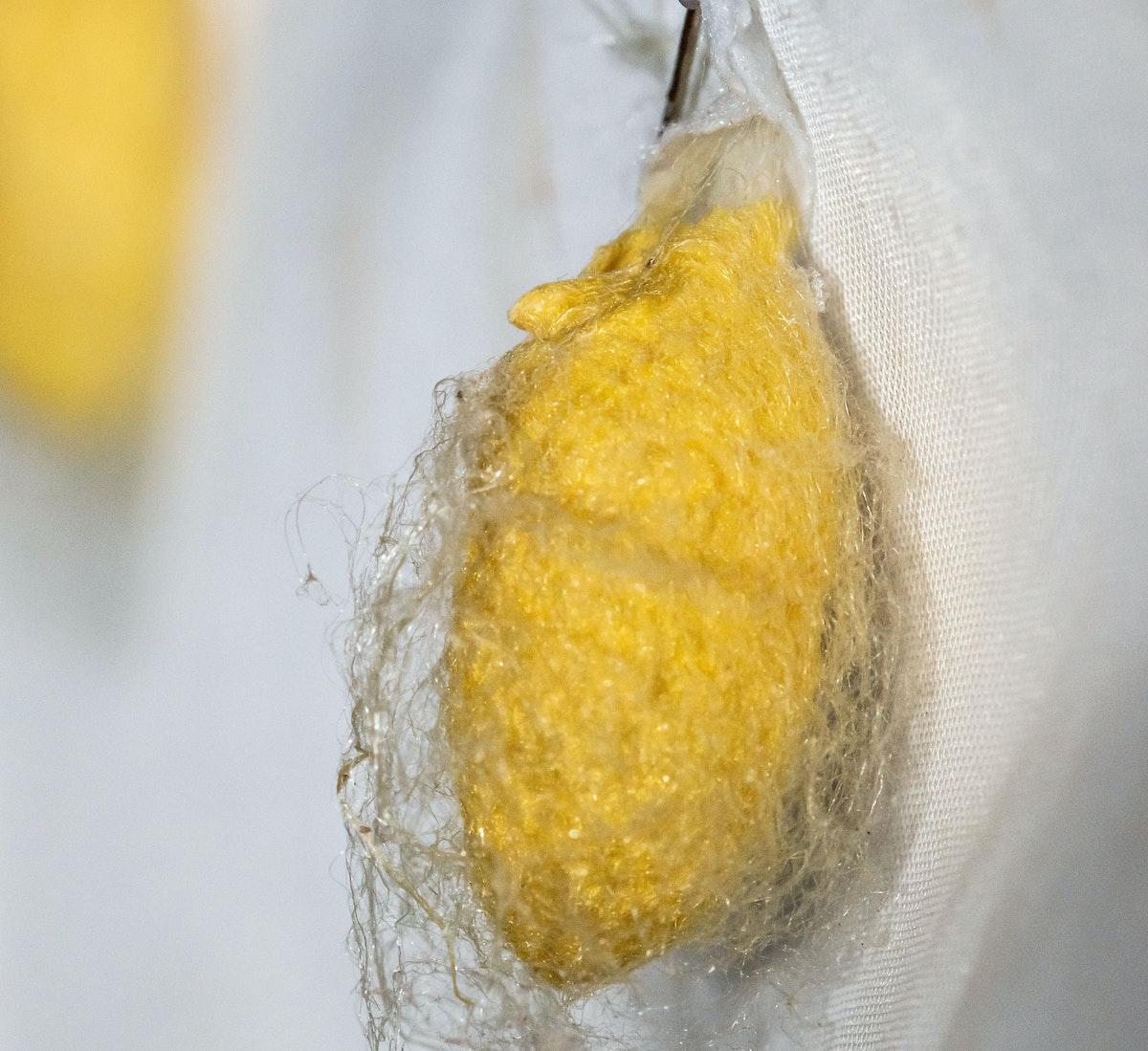 Sustainable ways to indulge in your love of silk:
Ultimately, the best way to wear silk is to buy it used. Silk can last a long time when it's cared for properly, and buying secondhand keeps it from ending up with the other 11 million tons of textile waste that winds up in our landfills each year.