University of Cambridge Funds Vegan Spider Silk to Replace Single-Use Plastic Packaging
What is vegan spider silk? Packaging is one of the leading contributors to planet Earth's waste, so scientists are looking to this sustainable material.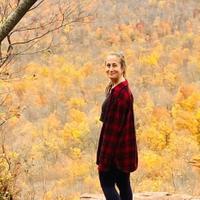 One of the leading contributors to planet Earth's landfill waste is none other than single-use plastic packaging. Whether we're referring to Starbucks coffee lids, greasy takeout containers, old toothpaste tubes, or dishwasher tablet encasements, tons of plastic are dumped into landfill trash on a daily basis — often taking weeks, months, or sometimes even years to biodegrade. That's why scientists are now looking to vegan spider silk as a more sustainable option.
Article continues below advertisement
"Other researchers have been working directly with silk materials as a plastic replacement, but they're still an animal product," said Dr. Marc Rodriguez Garcia, a postdoctoral researcher who is Head of R&D at University of Cambridge's spin out company, Xampla, as per Food News Magazine. "In a way we've come up with 'vegan spider silk' – we've created the same material without the spider."
Article continues below advertisement
What is vegan spider silk?
Researchers from University of Cambridge have created a completely vegan and sustainable packaging material to replace single-use plastics that are so often used for consumer product packaging, according to a press release. The material, called vegan spider silk, is comprised of a polymer film that emulates real spider silk, one of the strongest natural materials, without animal byproducts. Scientists created it by carefully arranging soy protein isolate molecules using plant-based ingredients.
Although the creation process sounds somewhat complicated, involving molecular rearranging, spider silk can be created on an industrial scale. It's also incredibly strong, it can maintain non-fading color, and it can be water-resistant. Spider silk can also be composted at home (no industrial processes required!) and it doesn't contain chemicals that could harm the environment. Xampla will be funding its production and commercialization to hopefully start replacing single-use plastics.
Article continues below advertisement
"This is the culmination of something we've been working on for over 10 years, which is understanding how nature generates materials from proteins," Professor Tuomas Knowles in Cambridge's Yusuf Hamied Department of Chemistry said in an official statement. "We didn't set out to solve a sustainability challenge — we were motivated by curiosity as to how to create strong materials from weak interactions."
Article continues below advertisement
How will vegan spider silk impact the environment?
As previously mentioned, single-use plastic packaging contributes to a significant amount of waste on an annual basis. In 2018 alone, according to EcoWatch, plastic packaging contributed to about 46 percent of 340 million tonnes of plastic waste worldwide. Almost all of this plastic is single-use, and most of it is used for packaging food. And since food demand is expected to double by 2050, plastic waste should increase exponentially in the next few years, despite its known impact.
Plant-based plastics such as polylactic acid (PLA), polybutylene succinate (PBS), polycaprolactone) (PCL) and polyhydroxyalkanotes (PHAs) were already used on a commercial scale, but many only compost in industrial composting facilities. Also, many of them aren't quite as durable as other materials.
Since vegan spider silk is notoriously durable, and because it can break down on its own, we can't wait to see its upcoming positive impact on our planet when it becomes available later this year.