Chase Stokes Reveals He'll Be Adding Vegan Options to His Summer BBQ — Exclusive
As the star of 'Outer Banks' Chase Stokes admits that environmental conservation is important to him — but is the star actually vegan?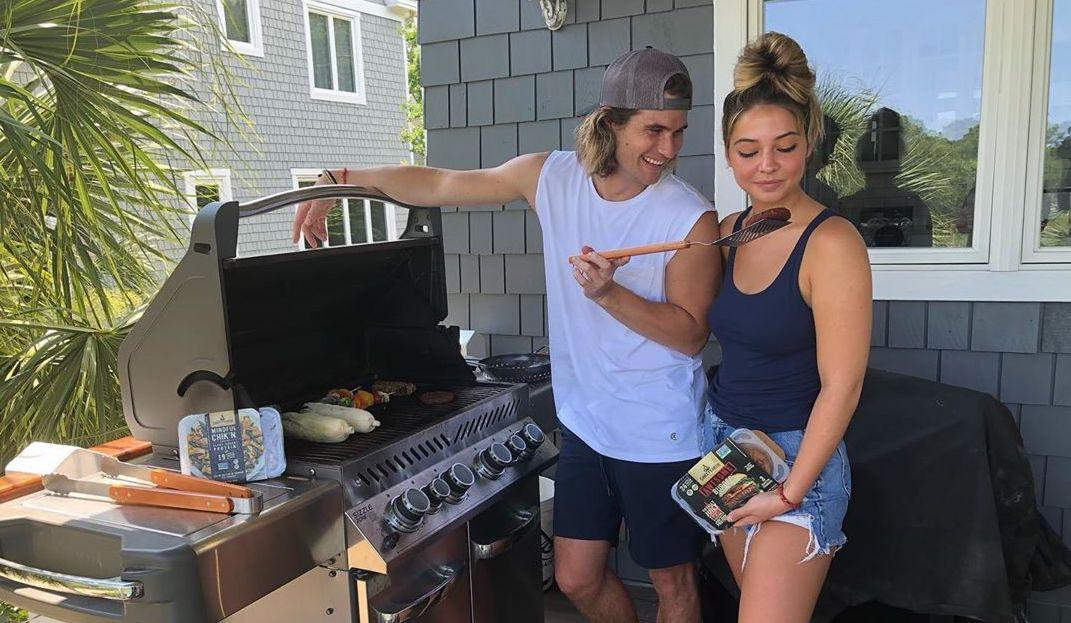 When you're the star of a hit Netflix teen drama that's set on one of America's best-known tourist beaches, it's no surprise that environmental issues are an important part of your image. This is part of why Outer Banks star Chase Stokes has become a fan of Sweet Earth's new plant-based products.
But while Stokes is ready to grill up some vegan BBQ options this summer, is he a vegan?
Article continues below advertisement
Is Chase Stokes vegan?
Despite the fact that Stokes partnered with Sweet Earth to talk about some of the brand's new plant-based products, he admitted that he's currently not vegan — though he's made it a point to incorporate more plant-based foods into his lifestyle.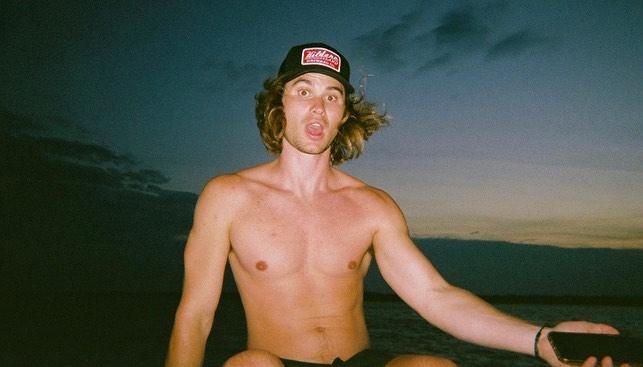 Article continues below advertisement
"I have always kind of fluctuated in my diet, especially living in LA," Stokes tells us over the phone. "There are so many good food options and so many great vegan options all over the city so I've always kind of dabbled into it, but when Sweet Earth approached me with these new products, it kind of aligned with my lifestyle."
He adds that recently, he's been keeping the Sweet Earth products on-hand, as they're healthier, yet easy alternatives that help him maintain his health despite his chaotic lifestyle.
"It just made sense to me," he says. "[It has all] of the boxes that I want to check... kind of a match made in heaven."
Stokes also considers himself a "spicy chicken sandwich advocate," but says that the Mindful Chik'n burger surprised him when he first tried it.
"I am so picky with my food so when I got to try it for the first time, I was like, are you sure this isn't chicken? Is this a test trial? Did I get the sugar pill?" he jokes, and says it "tastes exactly the way I want it to."
Article continues below advertisement
"Which is the best thing, especially with plant-based products," he continues. "I think sometimes you get lost in the world of not getting exactly what you want. But with this, it legitimately tastes like chicken."
Article continues below advertisement
Chase Stokes has used his platform to advocate for environmental causes.
As Outer Banks takes place on the actual beach, it's no surprise that Stokes has a soft spot for the environment. With his younger sister currently studying to become a marine biologist, he says he tries to be conscious about taking care of our oceans.
He says he has some partnerships in the works to help clean up the oceans on the East Coast, specifically with Outer Banks.
Article continues below advertisement
And Stokes adds that he's been trying to use his platform as much as possible for other causes. In addition to keeping our oceans clean and the Black Lives Matter movement (which he's been a supporter of on his social media), Stokes has partnered with Bring Change to Mind to advocate for education about mental health, and he recently did a talk with the organization in collaboration with The Trevor Project.
"For me it's all about using my platform and using my voice to help others, it's not about me," he continues. "I don't have my platform unless it's for the people who are watching this and tune in to what I'm doing. I'm super thankful to have an array of options and to continue to help support communities around the country as well as the globe in any way that I can."
You can watch Chase Stokes in Season 1 of Outer Banks, now streaming on Netflix.