A'Shawn Robinson Adopted a Healthier Diet After a 2020 Medical Diagnosis
Is A'Shawn Robinson vegan? The Los Angeles Rams defensive end was diagnosed with a cardiovascular condition in 2020, which led him to switch diets.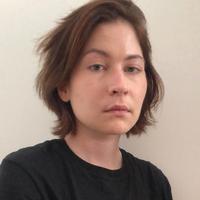 A'Shawn Robinson joined the Los Angeles Rams as a defensive end in March 2020, striking up a two-year, $17 million deal with the team in a free agent capacity. The player, now 26, learned that he had a cardiovascular condition the same year, missing the first eight games of the 2020 campaign. The former Detroit Lions player and University of Alabama graduate soon adopted a healthier diet, following the lead of fellow football players Tom Brady and Colin Kaepernick.
Article continues below advertisement
Is A'Shawn Robinson vegan?
No, Robinson isn't vegan — as he told reporters in the summer of 2021, his diet skews toward a "vegan/pescatarian" one, with a focus on "eating as clean as possible," as per Rams Wire.
Article continues below advertisement
Robinson spent a chunk of the 2020 campaign on the non-football injury list, resuming practice in October 2020. Robinson played for the Detroit Lions between 2019 and 2016 and the University of Alabama between 2015 and 2013. As he told the Detroit News, the hiatus led him to reflect on his career, realizing how much football means to him. He overhauled his diet and workout regimen to protect his health and further enhance his performance.
"Playing football all my life, since I was 4 years old playing with older kids, and to play for that long, and have it taken away from me ... it really made me think about life and how fragile things is," Robinson told the news outlet. "Like, anything can be taken away from us like that, anything that we love."
Article continues below advertisement
Inside A'Shawn Robinson's weight loss journey: the defensive loss now weighs around 300-305 pounds.
Robinson hired a new chef, ditched carbohydrates and fried foods, and took up pilates and yoga. The changes began to show a few months later, with the defensive end reporting a 25-30 pound weight loss by June 2021. When he first joined the Los Angeles Rams, he weighed 330 pounds. A year later, his weight hovered around 300-305 pounds.
Article continues below advertisement
"I thought about how I played in Detroit and how big I was and how much better I would be if I was cleaned up some," Robinson told the Orange County Register. "I got my workout regimen in place, I started on my Pilates and yoga. I've really invested a lot in my body so I can be ready for the team," he said. "Honestly, I want to be the best for these guys."
Sushi, grilled chicken, and salads have become mainstays in Robinson's new diet. He ditched his go-to soda, Sprite, in favor of water. He stopped eating meals late at night, trimmed his portions, and gave up on indulgent options like pizza and buffalo wings. He also incorporated fruits into his nutritional regimen, per Sports Illustrated. "It's been good for me. I feel great. My body feels a lot better," he said.
Article continues below advertisement
As to the long-term aims? According to Rams Wire, Robinson has considered going down to 290 pounds. But the weight loss has been far from the only change he has experienced. Robinson improved his pass-rushing technique, turning his return from hiatus into a much-fabled success. He received a 72.5 score in the regular season in 2021, for instance, helping the Los Angeles Rams land a much-deserved spot at Super Bowl LVI, to be held on Feb. 13, 2022.
Green Matters' new book, Green Living, is the perfect guide to living an eco-friendly lifestyle for people at every stage of the process. You can order Green Living here.