How to Safely Recycle Appliances, from Toasters to Washing Machines
Modern appliances seem designed to become obsolete, but there are far more eco-friendly ways to get rid of them besides just throwing them away.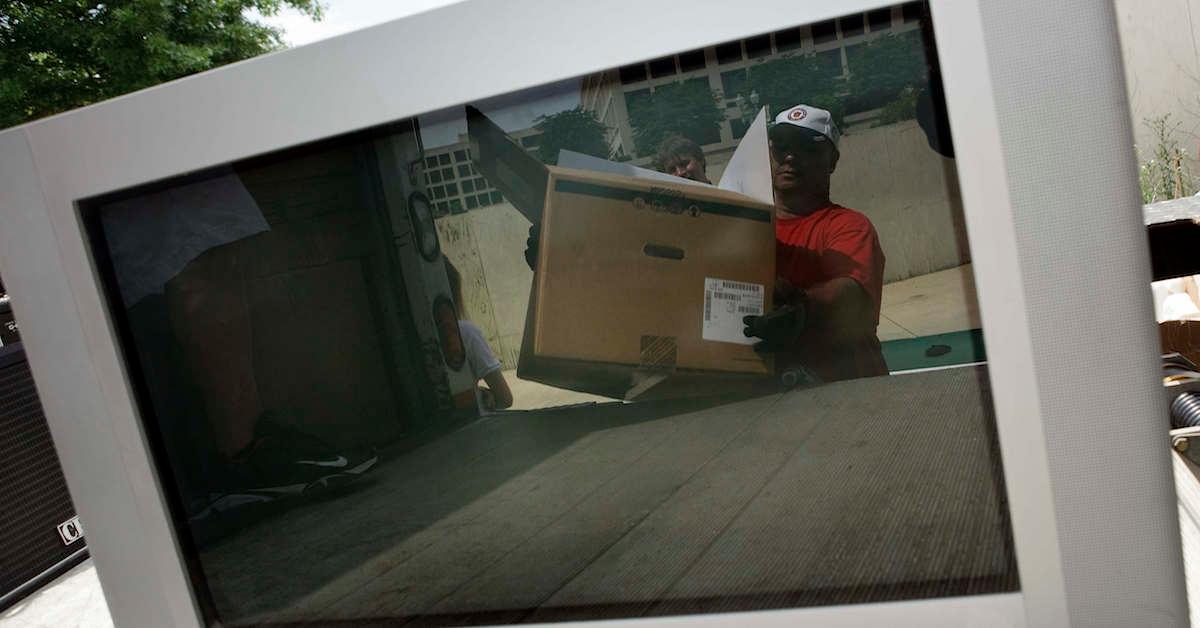 In our culture, a vast majority of our most necessary appliances are built with a sort of planned obsolescence in mind. This means that appliances we buy today wear out faster than those bought in decades prior.
And while finding eco-friendly ways to get rid of appliances is more important than ever before, the disposal process can often prove too confusing or difficult for many. Luckily, there are still plenty of effective recycling and disposal programs to make things easier.
Article continues below advertisement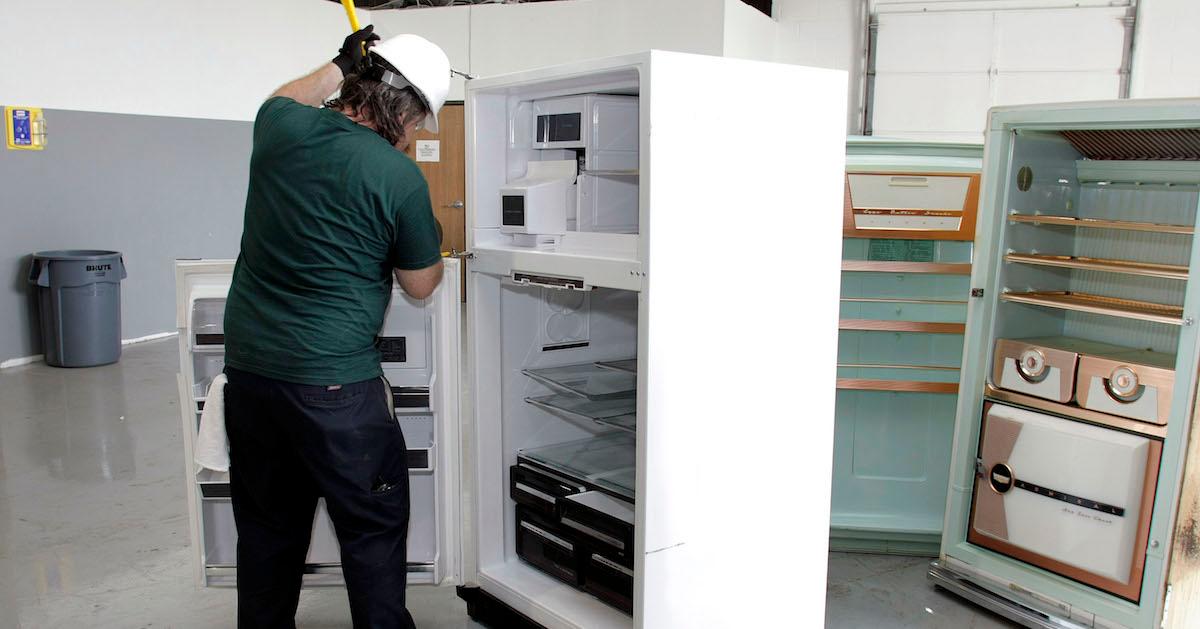 Why can't I put old appliances in the trash?
Many household appliances contain chemicals or compounds that are harmful to the environment. According to the EPA, many older model freezers and refrigerators use freon or chlorofluorocarbon (CFC) refrigerant, while older humidifiers and air conditioners use hydrochlorofluorocarbon (HCFC) refrigerant. Both of these refrigerants are ozone-depleting greenhouse gases that can leach out into the atmosphere if improperly handled.
Article continues below advertisement
Other appliances contain hazardous materials such as mercury, oil, plastics, solvents, and polychlorinated biphenyls (PCBs), all of which can cause environmental damage if they find their way into the ground or water table.
How to get rid of old appliances: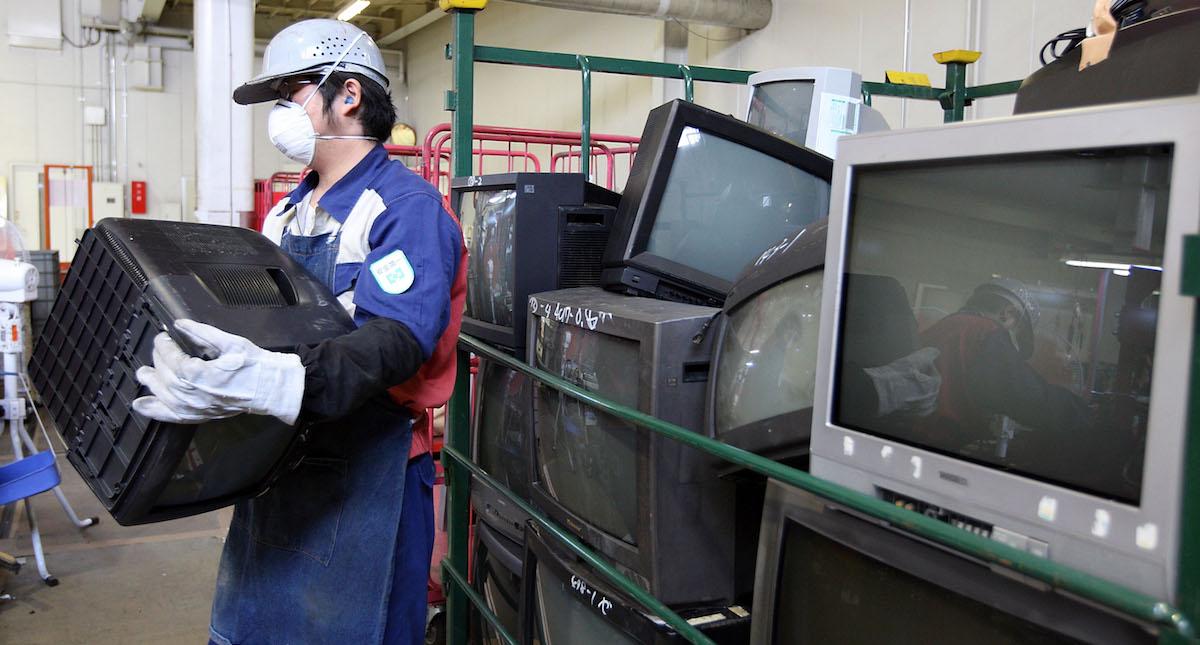 Old appliances can be recycled, sold, or donated, but each option requires certain preparations to be made prior to disposal. They should never, under any circumstances be thrown in with the regular trash, though people certainly sneak broken small appliances into their trash. Fortunately, when it comes to large appliances (such as fridges or washing machines), most municipal sanitation programs wouldn't accept them as trash even if you did manage to place them at the curb.
Article continues below advertisement
Recycle your old appliances through your town or a private company.
According to 1800-Got-Junk, fridges, washing machines, dryers, ovens, microwaves, air conditioners, and toasters can all be recycled into a wide array of parts, plastics, and scrap metal. There are several companies like 1800-Got-Junk that will remove and recycle your old appliances for a fee. Many will even come to your home and offer a free estimate on the cost of removal. The process is simple and 1800-Got-Junk guarantees that it will make every effort to donate and recycle whenever it can.
If you're not looking to pay to recycle your old appliances, there are other options. Many municipalities, sanitation departments, and waste management companies accept appliances for bulk pickup and actually recycle the pieces they collect, according to the EPA.
Article continues below advertisement
According to amNewYork, New York City residents can place their small appliances, such as hair dryers or toaster ovens, in with their normal plastic and/or metal recycling, though all batteries must be removed prior to disposal.
You can sometimes recycle older appliances at retailers when you buy newer models from them. This is due, in part, to the energy efficiency programs that are in place to root out old, electricity-guzzling household appliances and replace them with more eco-friendly models. It's also a way for retailers and manufacturers to incentivize buying newer models. According to Earth911, however, the only manufacturers with publicly recognized recycling programs are General Electric and BSH Home Appliances, as of 2017.
Article continues below advertisement
It's also important to note that retailers often charge a nominal fee to take away and recycle your old appliance when they deliver the new one. Still, there might be a way to make some money from recycling appliances. According to the EPA, some local utilities and energy efficiency organizations will offer cash or utility bill credit for those who recycle their old appliances.
If you're not sure about the recycling options available in your area, check out Earth911's recycling locator, look at your municipality's website, or give the local recycling center and sanitation department a call. The best information usually comes straight from the horse's mouth.
Article continues below advertisement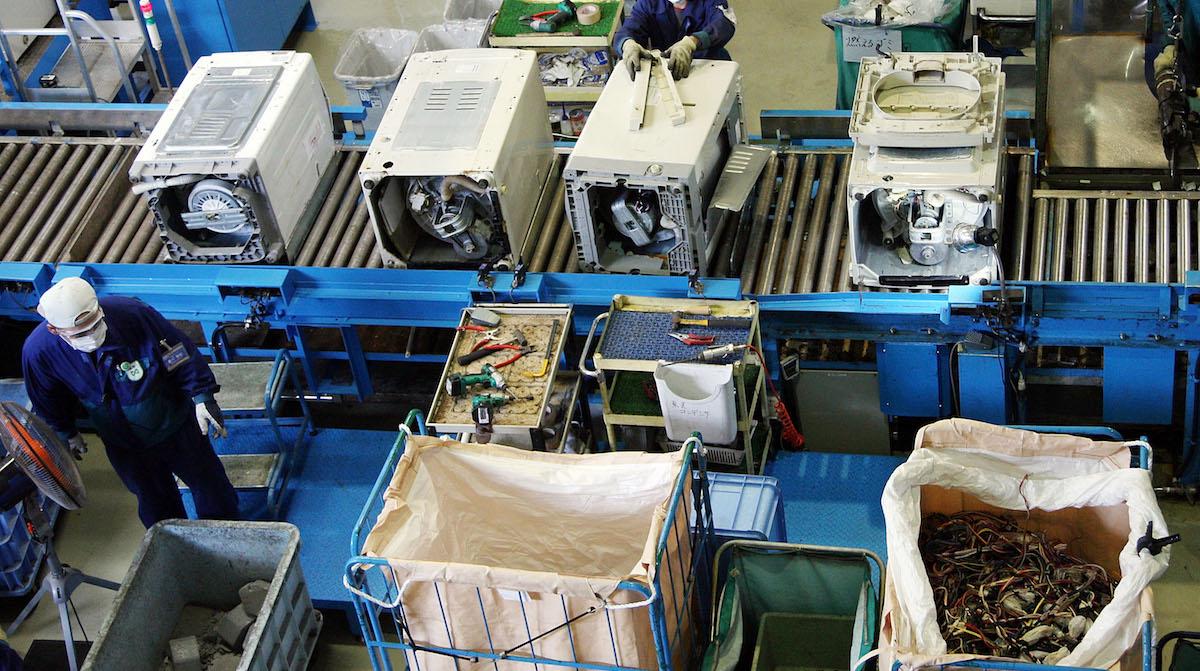 If they still work, give your old appliances away.
Oftentimes, homeowners will put old appliances out on the curb only to find that they don't even remain there until sanitation arrives the next morning. People love taking free stuff, even if it's a little dinged up, and according to Family Handyman, many older, broken appliances can actually be repaired and repurposed.
Article continues below advertisement
Just because you got a new dishwasher doesn't always mean that your old one can't be of use to someone. With a little expertise and elbow grease, that old air conditioner could be good as new. According to Mr. Appliance, you could also donate the appliances to an organization that then repurposes them and gives them to those less fortunate.
Sell your old appliances.
Last, but certainly not least, old appliances can be sold on the internet in places like Facebook Marketplace or Craigslist. If your appliance isn't working or it's particularly beaten up, you probably won't get much for it, but hey, at least it's getting repurposed in some way rather than thrown out.