7 Ways to Keep Bees Away From Hummingbird Feeders
Hummingbirds and bees are both drawn to the sweet scent of nectar, but how do you keep bees away from your hummingbird feeder?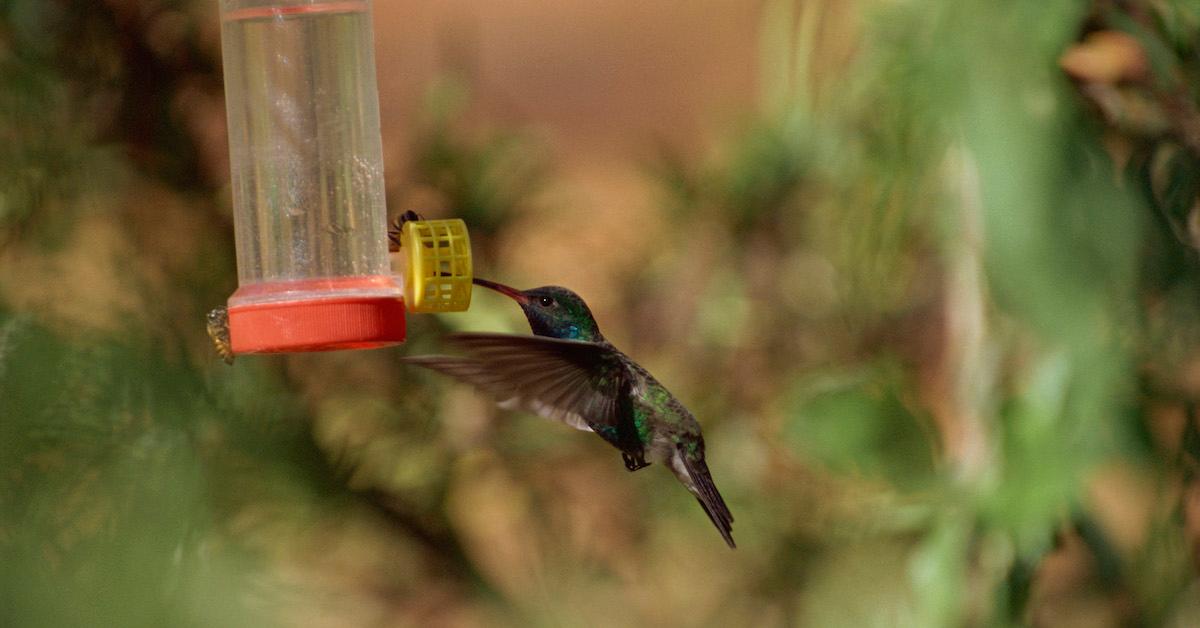 Hummingbird feeders are a wonderful way to attract beautiful creatures to your yard. Unfortunately, these contraptions also attract a host of insectile backyard intruders. Wasps and bees are as fond of the sugary liquid as the hummingbirds themselves, and their presence can cause all sorts of territory issues in your yard. But how do you keep bees away from your hummingbird feeder without resorting to inhumane or pesticidal methods?
Article continues below advertisement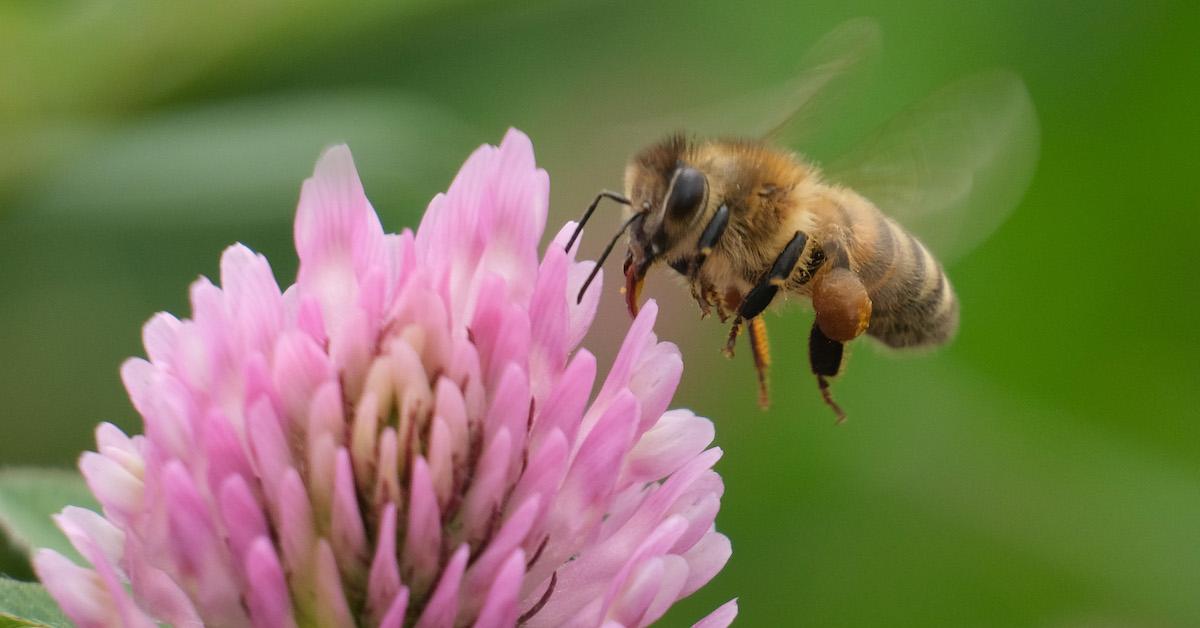 How to keep bees away from a hummingbird feeder:
First, it isn't just bees who are the problem. According to The Spruce, many different insects, including wasps, ants, moths, spiders, earwigs, and even praying mantises are all quite fond of sugary nectar. The presence of these bugs won't just contaminate the sugar water, it might deter the birds entirely.
Article continues below advertisement
And yes, we would all benefit from more bees in our lives and our backyards, but that doesn't necessarily mean that we want them pushing our hummingbirds around. Luckily, there are a few effective methods that backyard gardeners use to deter insects without having to resort to pesticides or chemicals.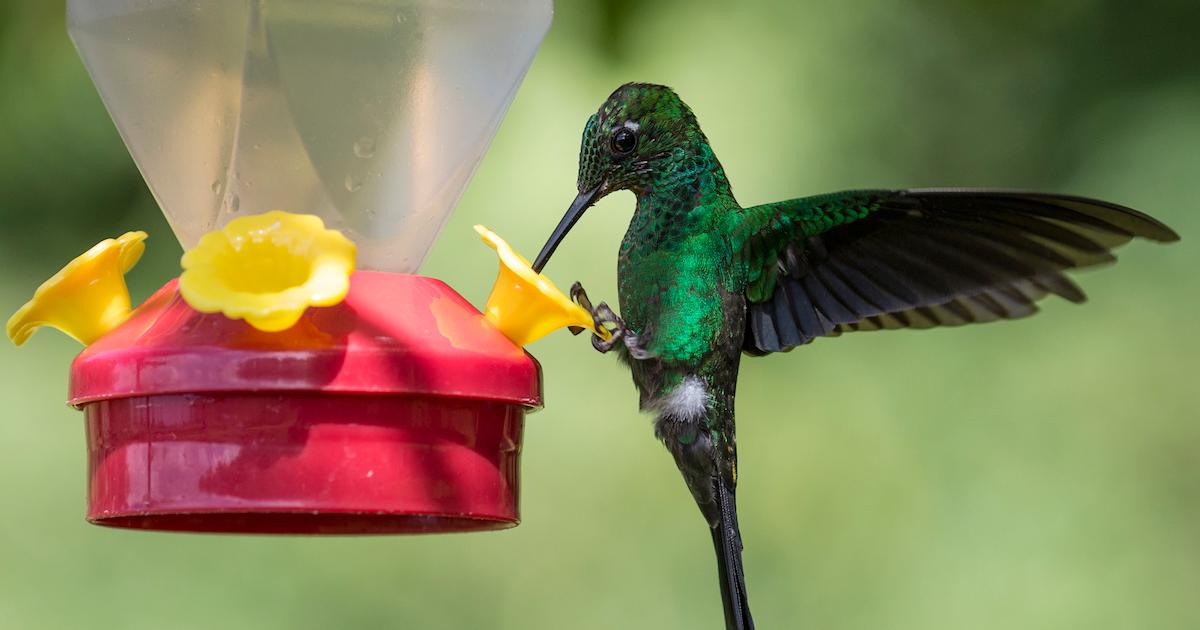 Article continues below advertisement
Choose certain shapes and colors.
According to Birds & Blooms, one of the best ways to deter insects is to use hummingbird feeders that are specifically attractive to hummingbirds and not to bees. Red, saucer-shaped feeders fill this niche nicely, as many wasps and bees prefer the color yellow over red. Hummingbirds, on the other hand, are quite partial to red.
Hummingbirds can also make use of the saucer-like shape of some feeders, whereas bees and wasps cannot stick their tongues far enough inside to lap up the water. Look for red feeders without yellow accented flowers.
Article continues below advertisement
Choose feeders that specifically deter insects.
Saucer feeders don't just prevent insects from getting to the nectar, some of them actually come with built-in safeguards to keep insects completely separated from the sugary treat. According to The Spruce, you can even purchase extra safeguards or accessories like bee guards or ant moats to add on to many brands of feeders.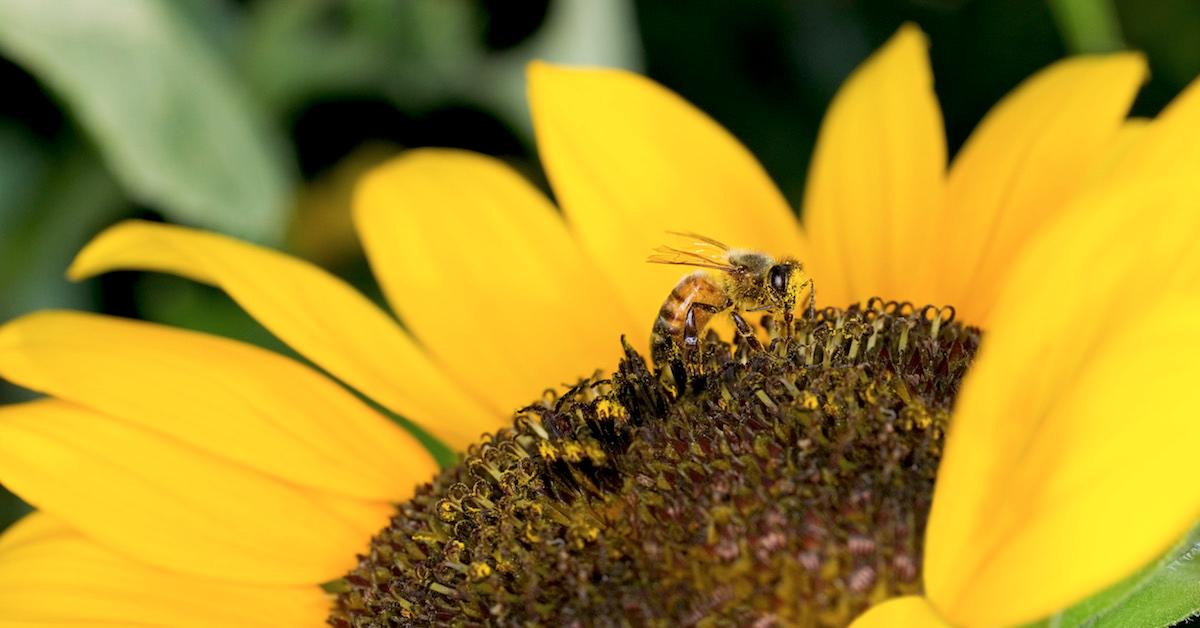 Article continues below advertisement
Place fake wasp nests nearby.
Bees and wasps, while mostly related, don't really get along. Frankly, wasps don't get along with other wasps either. Fake wasp nests are available at many hardware stores and can be hung near hummingbird feeders to deter both bees and real wasps from coming near your precious feeders. Birds & Blooms recommends that these nests be hung in protected places, away from the rain, to ensure they remain a credible threat.
Move the feeder around.
According to World of Birds, hummingbirds are pretty consistent when it comes to their food source. They remember where it is and they will return to the yard over and over in order to get it. They will also look around for nearby feeders in the same yard, so moving the feeder to a different spot won't usually discourage them. Bees, however, are much more finicky. If you move their food source is moved too often to be convenient, they will find another, less ambulatory one.
Article continues below advertisement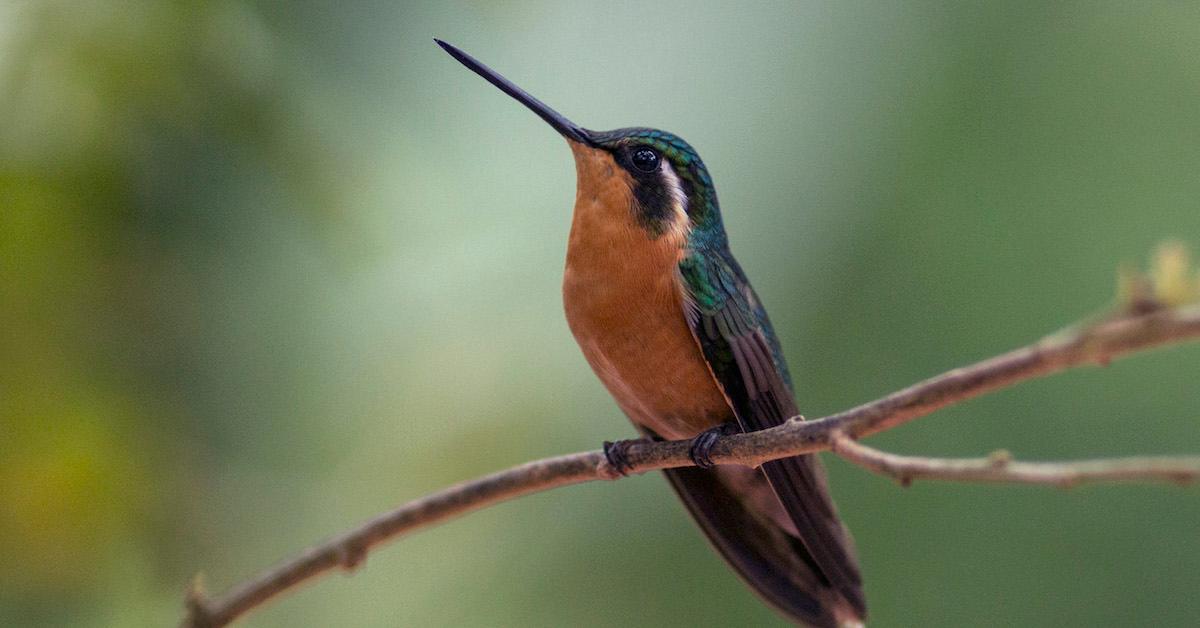 Plant bee-friendly flowers.
The idea behind this brainwave is to give bees something else to focus on besides the hummingbird feeder. They may like the sweet treat, but their instincts will drive them to the real flowers rather than the artificial nectar. Bees like colorful annuals like fuchsia and impatiens, according to Birds & Blooms, as well as perennials like trumpet vine, cardinal flower, and appropriately, bee balm. Plant red flowers that attract hummingbirds for an extra incentive to bring them into your yard.
Article continues below advertisement
Avoid additional attractions.
Insects love open trash cans, manure, and sticky soda cans. The more of these things you have in your yard, the more bees, wasps, and other pests you'll have to darken your door. Try minimizing these sorts of attractions and keep things clean and tidy — this will help keep insect populations under control, according to The Spruce.
Clean and inspect the feeder.
Speaking of cleaning, World of Birds recommends cleaning your hummingbird feeders daily to keep any sticky residue from attracting unwanted guests. While you're at it, inspect the feeder for any cracks or broken pieces and repair them in turn. Dripping sugar water is a great way to get all sorts of bugs to come by hoping for a taste.