Are Flowers Sustainable?
You may be asking yourself if flowers are sustainable — get the answer.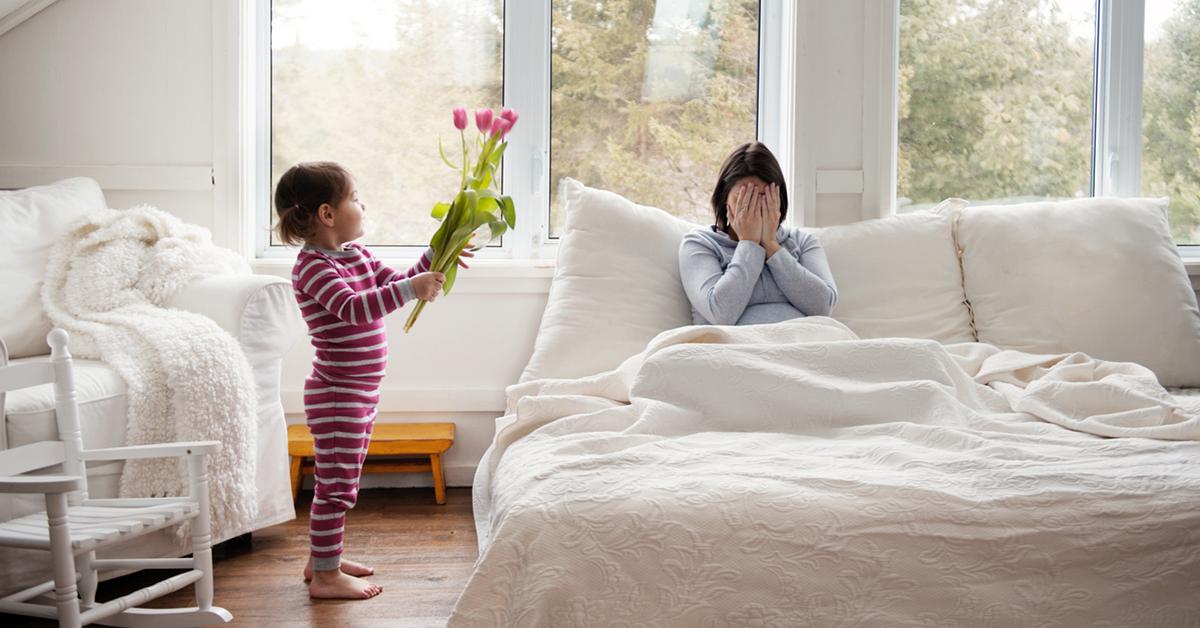 Plants are amazing. They can purify indoor air, be made into vegan leather, and can even be used to combat pests in lieu of harmful chemicals (glyphosate, we're looking at you). But though plants can do wonderful things, here's what people start to wonder come every Mother's Day, anniversary, and Valentine's Day: Are flowers sustainable?
Article continues below advertisement
Sure, the tulips, hydrangeas, and wildflowers that grow outdoors are sustainable. They provide beauty as well as necessary functions and break down organically at the end of their lives, biodegrading naturally. However, those kinds of flowers aren't really the ones in question. What's in question are the bouquets of flowers we order for special occasions like birthdays, anniversaries, holidays, and even weddings.
Every year, the floral industry in the U.S. brings in billions — in fact, $5 billion annually, according to Market Research — of dollars worth of flowers. While there is no denying it's a lucrative industry, the amount of money it makes is, unfortunately, no reflection on the sustainability practices of the industry.
Not sure if flowers are sustainable? Keep reading to find out.
Article continues below advertisement
What are sustainable flowers?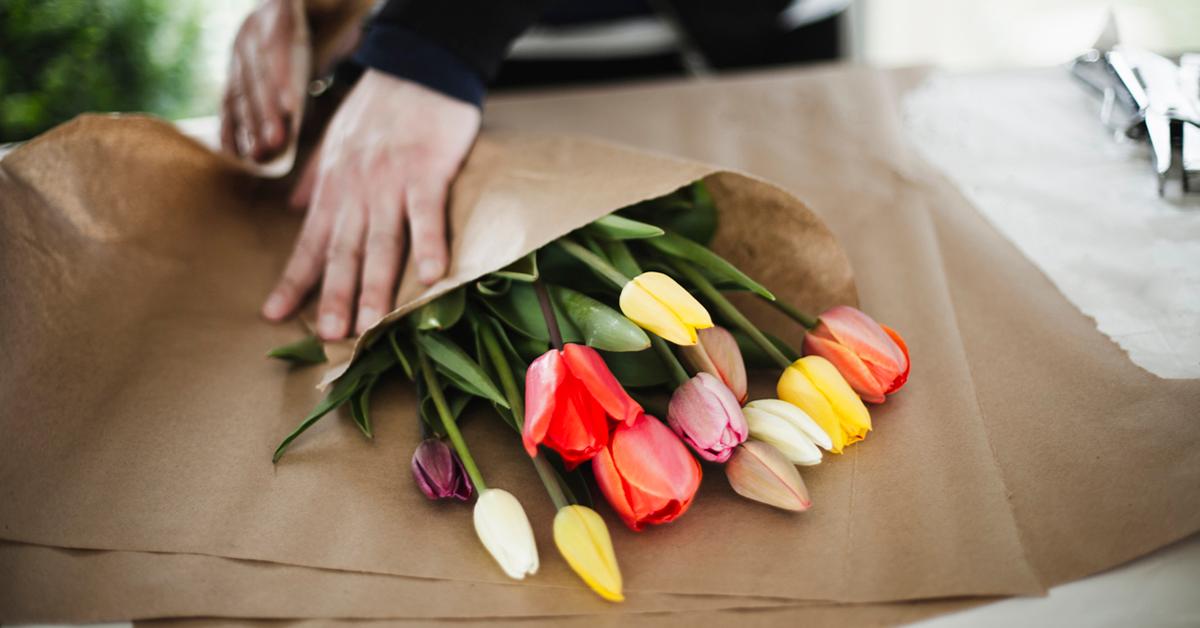 A sustainably sourced flower is a fresh cut flower that is not treated with pesticides and can be found, grown, and sold locally.
One reason that cut flowers may not be considered sustainable is that they require too many resources and transportation to get to their destination — especially bouquets. In fact, 80 percent of flowers sold in the U.S. are imported, 93 percent of which are grown in Colombia or Ecuador, according to The Washington Post. With all that transport comes carbon emissions that damage the environment and contribute to global warming and climate change. When flowers (like our food) have to travel a long distance, they also require more resources to keep them fresher longer. In conjunction with the emissions associated with travel, the usage of excess resources and energy is generally considered unsustainable.
Article continues below advertisement
But transportation and energy aren't the only things that affect the sustainability of flowers. According to The National Wildlife Federation, fresh cut flowers are often treated with pesticides. "There are no limits on the amount of pesticide residues on these plants," Richard Wiles, VP for research at the Environmental Working Group, told NWF. "The result is a highly toxic workplace and a highly toxic rose."
Not only could these pesticides cause bodily harm — such as cancer, neurological impairment, and hypertension — to both the employees that handle these flowers and the humans that receive them as gifts, but these chemicals also pose a threat to the environment.
Article continues below advertisement
In order for a bouquet of flowers to be considered sustainable, it would also have to come wrapped in sustainable or reusable packaging such as paper or burlap. Alternatively, if buying from a farmers market, you can probably opt to take your stems "naked," as in sans packaging.
Are cut flowers sustainable?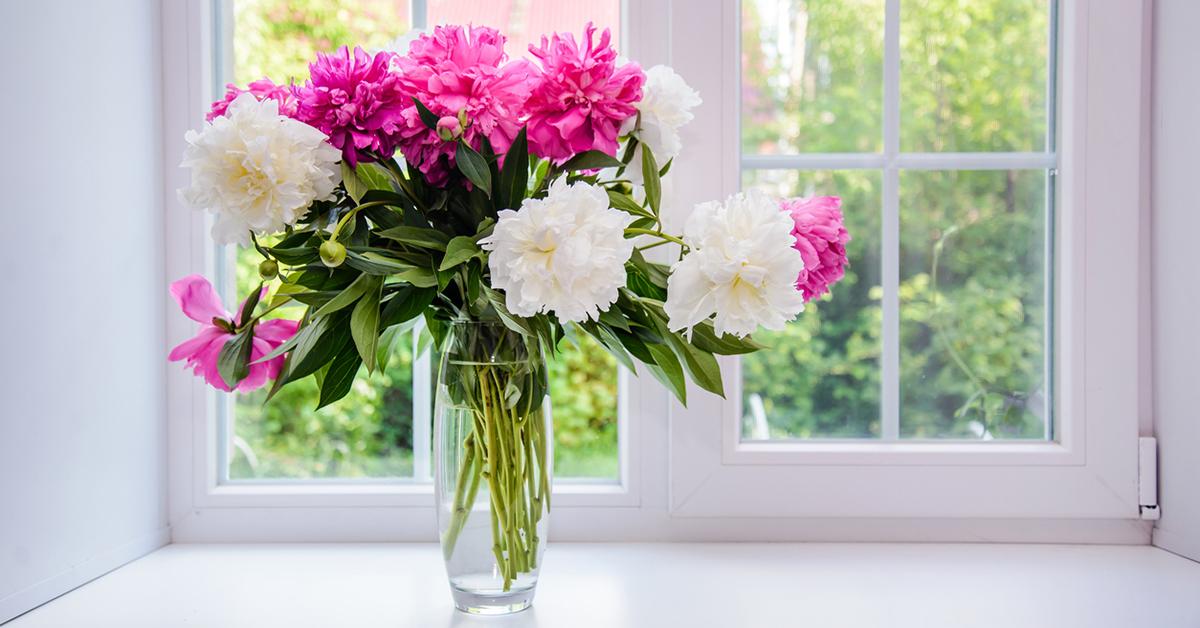 While flowers may be naturally grown, they are not always sustainable. There are a few reasons why your flowers may not be sustainable — maybe they were grown far away and took a lot of resources to preserve and transport or maybe they were treated with toxic chemicals and pesticides.
Article continues below advertisement
Transportation (and the resources that go along with transportation) is one of the biggest reasons cut flowers may not be sustainable. Especially when you consider that 80 percent of flowers are exotic, meaning they are imported from either Ecuador or Colombia.
In terms of location, the best way to find "sustainable flowers" is to follow the same rule of thumb as you would for food: buy locally. As with food items, locally sourced flowers equate to sustainably sourced flowers. So, the best thing you can do to find sustainable, fresh cut flowers is to source them at a nearby farmer's market.
If you can't source as locally as your county or state, buying U.S.-grown flowers is the next best option. Online flower delivery services like Bouqs and Farm Girl Flowers offer beautiful and sustainable stems grown in California. Both offer nationwide delivery.
Cut blooms also require a lot of resources, especially if they are imported to the United States and have to undergo a long-distance transit. Once cut, stems go to a refrigerated warehouse (and you can believe it's not energy-efficient). Then, they're flown to the U.S. in a cargo plane, transported to another refrigerated warehouse (also probably not energy-efficient). There, they wait to be bought. The longer they wait to be bought, the more resources and energy these cut flowers guzzle up. After all, without the refrigeration, the flowers would begin to fade, wilt, and lose their petals and overall appearance of freshness.
Article continues below advertisement
Once purchased, the refrigeration doesn't end there. The flowers then are transported to the deliveree via a refrigerated, energy-guzzling truck. To say the least, cut flowers hardly have a sustainable carbon footprint.
Another aspect that could make your cut flowers non-sustainable is its packaging. When you buy cut flowers from the farmer's market, they may come in a paper wrapping. Similarly, Farmgirl Flowers delivers their bouquets wrapped in burlap. Most mainstream delivery services, however, will package cut flowers in plastic. Supermarket flowers also generally come with plastic packaging as well.
Are silk flowers sustainable?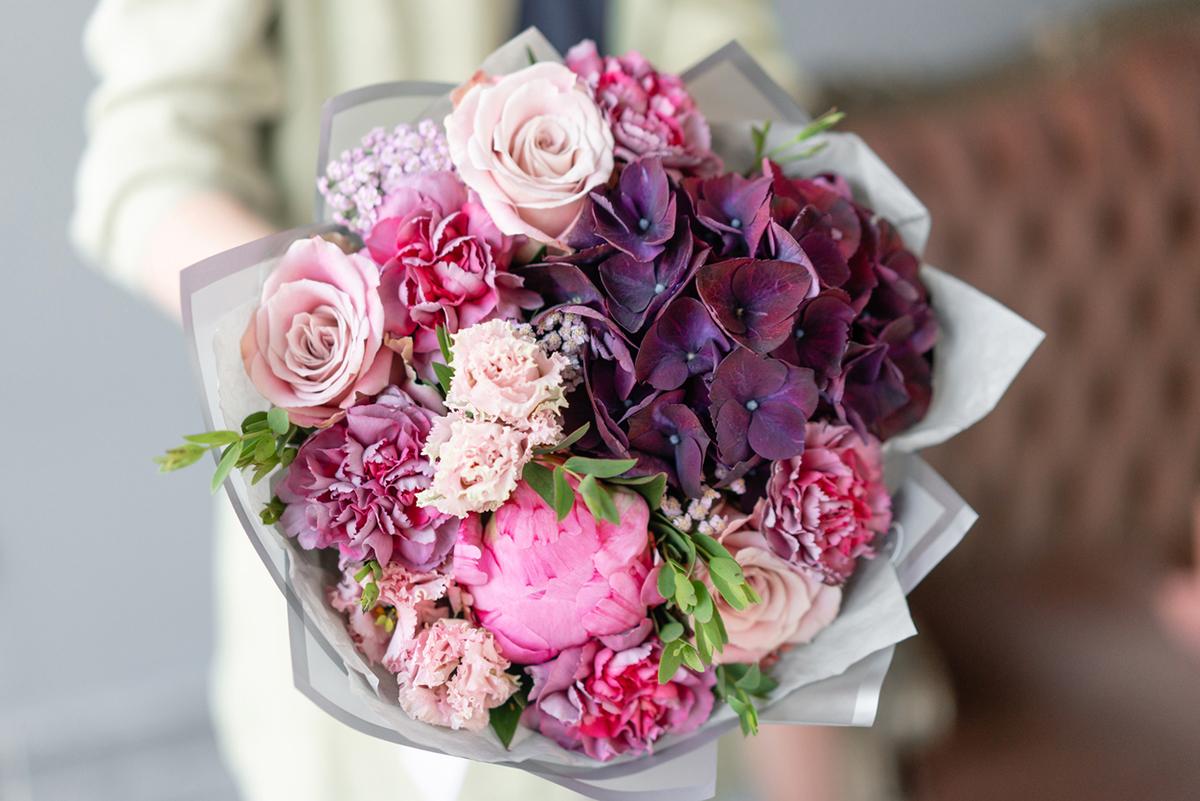 Most of the above information on sustainable flowers is only relevant to cut flowers and bouquets. Silk flowers are a sustainable flower option because the material can be sustainably sourced, as well as reused.
Silk flowers are technically "faux flowers," as they are woven with silk fibers. Because they are faux, they have a longer lifespan (about two to three months in direct sunlight, longer if no direct sunlight) than cut flowers. They also do not require refrigeration resources. In fact, many brides opt to "rent" silk bouquets for their wedding in order to cut costs on flowers (wedding bouquets are expensive!) as well as do good for the environment.
However, silk flowers do contain one caveat. The material of silk is spun from the work of silkworms, which are either exploited or, often, killed for their labor and product; for this reason, some vegans do not wear, use, or buy anything made from silk.