Studies Have Shown These Are the Best Materials for a DIY Face Mask
To protect others from potentially spreading the coronavirus in public areas, studies have shown these are the best materials for a DIY face mask.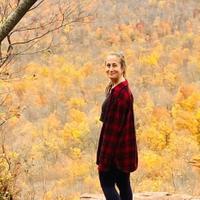 Although staying inside is ideal during the coronavirus pandemic, running errands can be inevitable, whether it's for groceries or to pick up medical supplies at the pharmacy. But to properly fulfill your civic duty, you'll want to do everything you can to avoid spreading germs. Therefore, wearing a face mask is heavily advised.
Article continues below advertisement
Since N95 particulate matter filtering masks are a rarity these days, the Centers for Disease Control and Prevention (CDC) is recommending that non-medical personnel create their own PPE, and studies show these are the best materials for a DIY face mask. While it won't provide you with medical-grade protection, it should effectively protect yourself and others as a last resort.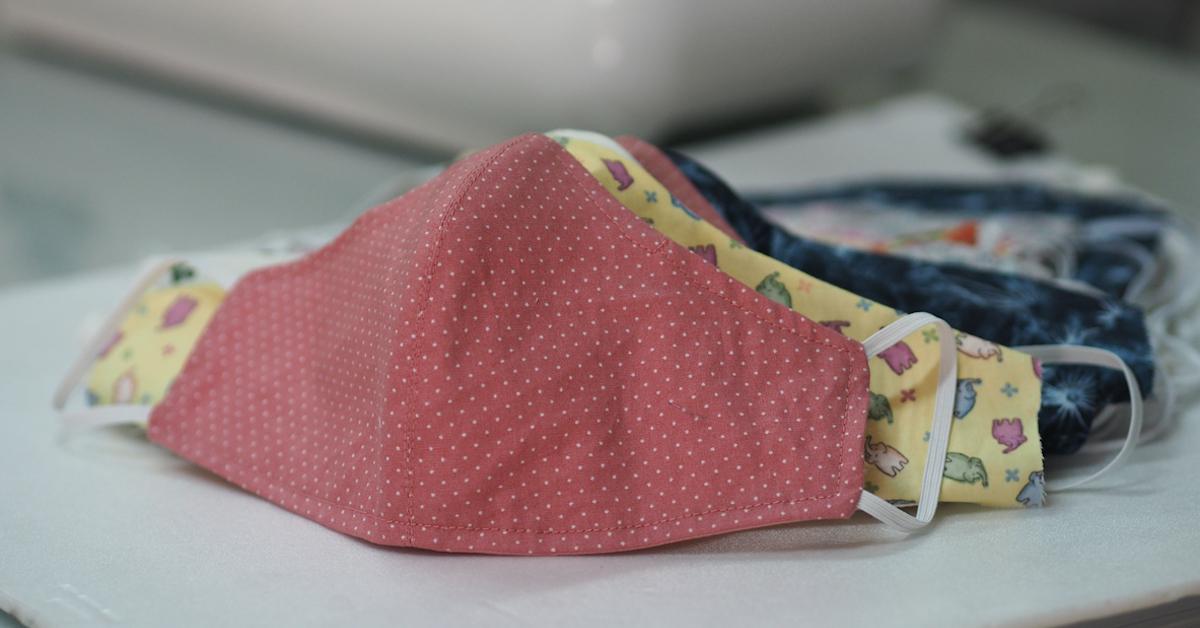 Article continues below advertisement
What to consider while constructing your face mask:
Wake Forest Baptist Health's chair of anesthesiology Dr. Scott Segal, conducted a study on which cloth fabrics are most effective, in terms of breathability and filtration, and also in terms of blocking out viruses, according to The New York Times. He found that the best masks were comprised of two layers of heavyweight "quilter's cotton," which boast a 180-thread count, or two layers of "cotton-silk," per QS Wow News. Thinner fabrics are also acceptable, however, as long they're lined with layer of flannel.
The study also found that woven materials with smaller holes, rather than knitted fabrics, more effectively prevent particles from getting in. You can test the quality of your fabric by holding it up to the light — if the fabric lets a decent amount of light shine through, it means it could also allow small particles (aka the virus) to make its way in and out of the mask.
Article continues below advertisement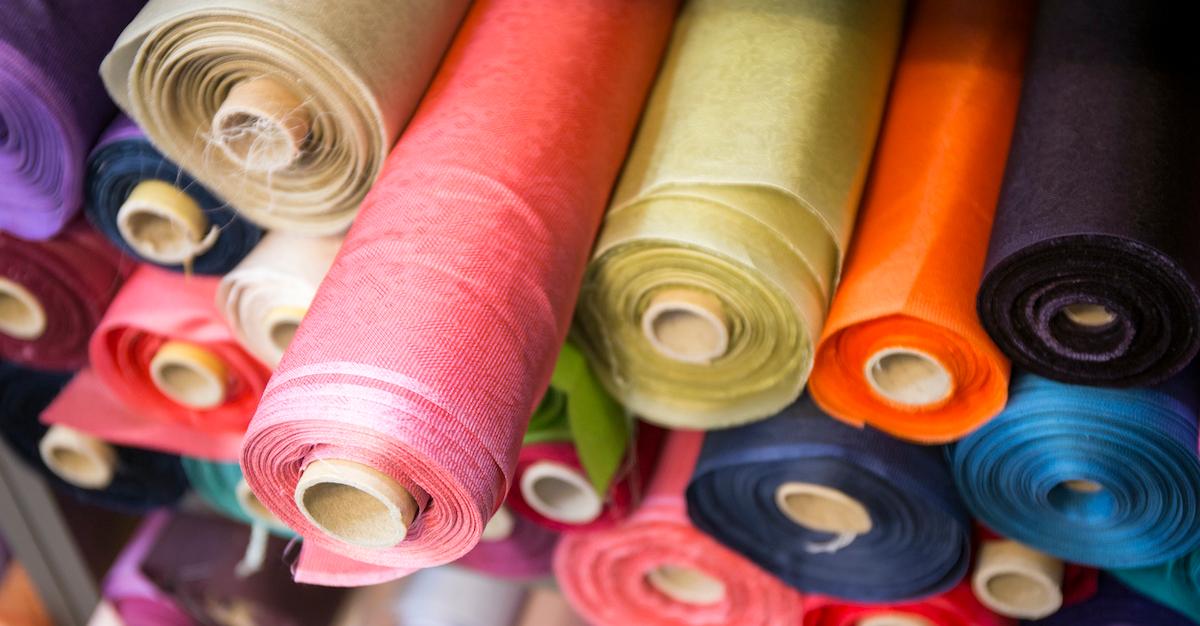 Once you've selected the best possible material, here's how to make your mask.
Regardless of your sewing experience, making your own face mask with no guidance is nearly impossible — needless to say, we're eternally grateful that JoAnn's Fabrics is doling out free pre-cut face mask templates online. Start out by printing one of the templates and pinning it your fabric, which should be folded in half. Cut along the template as instructed, and leave a .25 inch seam at the edge. Once you've completed this first step, pin both halves in the center.
Article continues below advertisement
Once you've cut and sewn the mask as instructed, attach string or elastic to both sides of the mask, to drape over your ears. String is reportedly more effective than elastic, as it's more easily adjustable, but as long as you follow the instructions from JoAnn's you're most likely all set.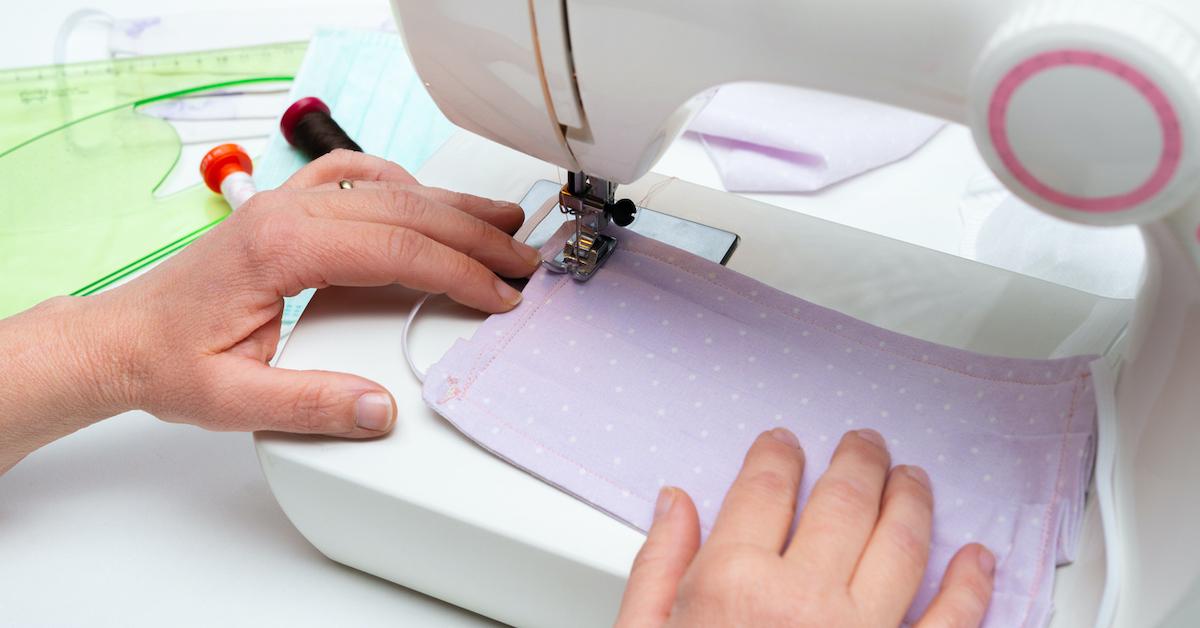 Article continues below advertisement
Make sure to keep your mask clean.
While these masks are relatively effective, you'll want to clean it regularly, according to NBC, as the virus can live on fabric for several hours. Additionally, if your mask gets wet, it can be almost totally ineffective — moisture can apparently increase the likelihood of spreading the virus. Therefore, a thorough washing and drying every night is recommended.
Keep in mind that wearing these DIY masks should not replace hand-washing or social distancing — they are merely an additional resource to prevent the spread of the virus. Right now, taking every possible precaution to fend off the virus is absolutely vital.