Dumpster Diving: How the Zero-Waste Practice Turns Trash to Treasure
Dumpster diving used to be a subject of derision, but social media is causing people to take a second look at its zero-waste potential.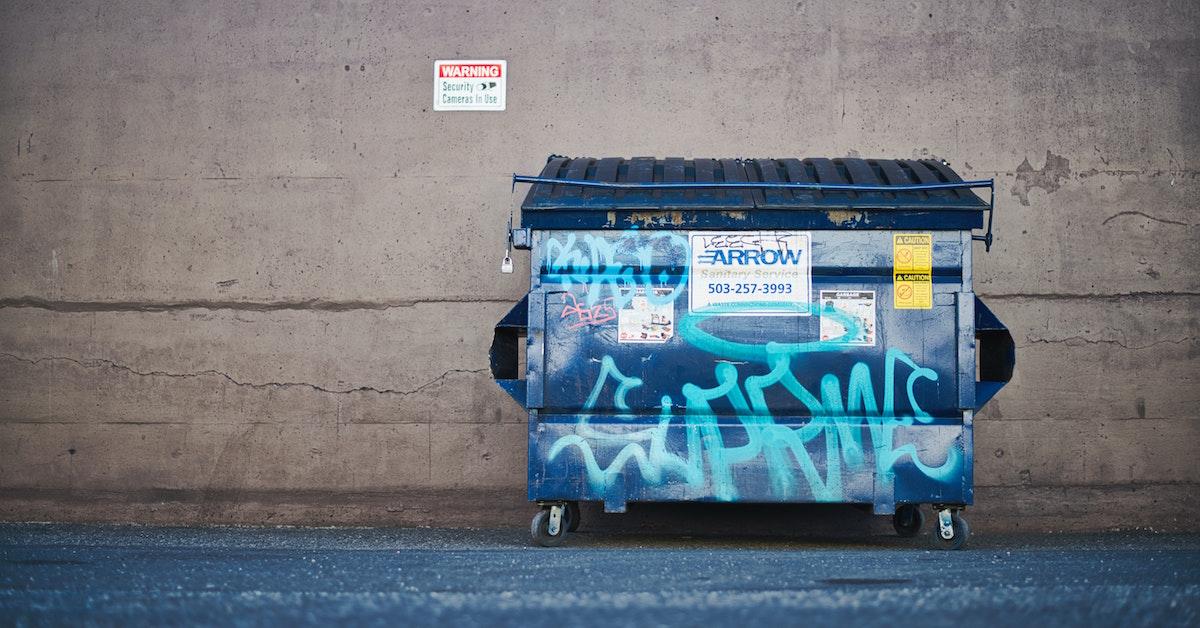 You might think that dumpster diving is nothing more than picking through the garbage to avoid paying for something, but modern dumpster diving is often about far more than just saving a buck. Today's social media-empowered dumpster divers are dedicated to concepts like art, sustainability, zero waste, and conservation of resources. If you want to learn how dumpster diving works, keep reading!
Article continues below advertisement
How does dumpster diving work?
Dumpster diving is the art of going through dumpsters, garbage bins, and trash bags, typically associated with stores, in pursuit of rescuing perfectly usable goods and edible food, thrown away unnecessarily.
It's standard practice for stores to destroy and throw away surplus unsold merchandise and food, whether they do so to simply make more room on store shelves, or to avoid having to put luxury items on sale.
Despite its negative connotation, dumpster diving is really a good thing for society, as it helps divert items from the waste stream. And fortunately, many people are willing to put in the time and effort to give food and merchandise a second chance before it makes its way to the dump.
Article continues below advertisement
Meanwhile, dumpster diving naysayers don't see that repurposing perfectly good products is a noble undertaking, one that's made especially difficult by corporate policies that instruct employees to purposely damage discarded merchandise. For example, TikTok star and dumpster diving sensation, Anna Sacks, otherwise known as The Trash Walker, recently went viral with a video about leatherware brand Coach slashing perfectly usable unsold bags before throwing them in the trash.
Fortunately, people like Sacks are working to change this practice. Her viral videos prompted Coach to pledge to stop destroying unsold goods. Hopefully Coach won't be the only brand to do so, especially considering how much perfectly good food is currently wasting away in dumpsters around the world.
Article continues below advertisement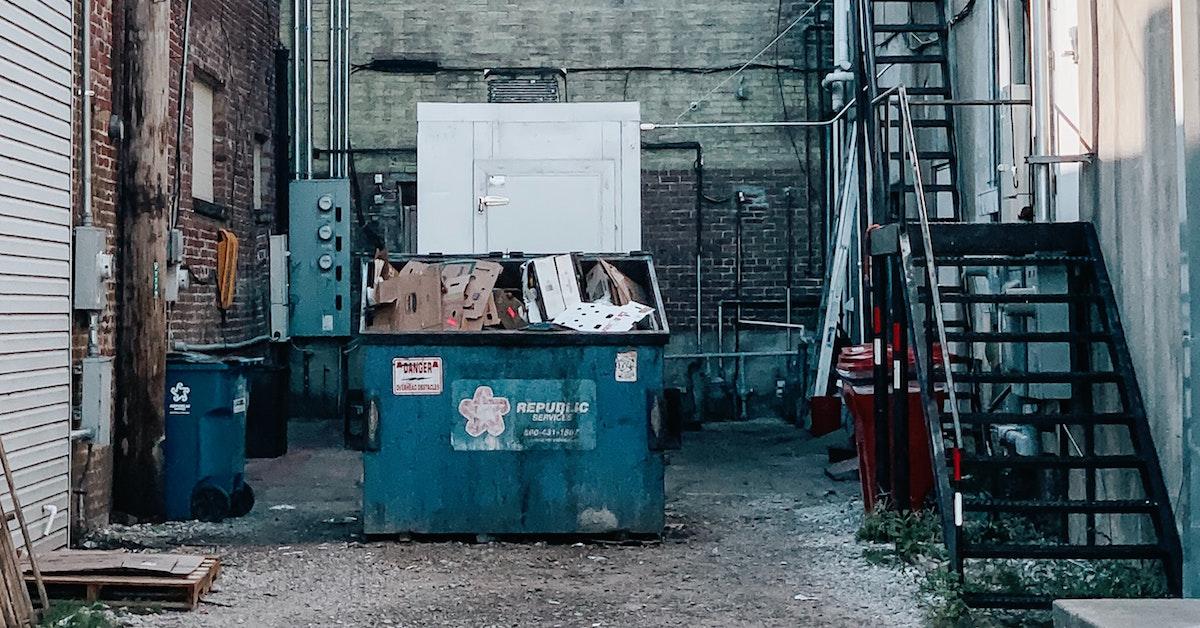 Lots of food gets wasted in dumpsters.
According to RTS, the U.S. wastes about 80 billion pounds of food a year. No matter how you turn and twist, that's an inordinate amount of food waste, and it's compounded by the fact that a good chunk of that is likely still good, even as it's moldering in a dumpster. Nevertheless, there are more than a few savvy dumpster divers out there who are looking to repurpose this perfectly serviceable food, by taking the time and planning to get to it before the bacteria does.
Article continues below advertisement
Take Rob Greenfield, the barefoot dumpster diver who is serving up perfectly good dumpster food and teaching folks to do the same. Greenfield's suggestions include scoping out Trader Joes, Aldi, Rite Aid, and other supermarkets and drugstores to learn where their dumpsters are located, and how often the good stuff is thrown away. He also suggests taking your time to search for the right time to dive, and offers advice on proper supplies, procedures, and food identification and handling.
Article continues below advertisement
Some people can make a lot of money dumpster diving.
Disused Coach bags aren't the only potentially valuable items that get thrown into dumpsters. Plenty of high-end companies throw away perfectly good items just because they don't sell. And so, dumpster-diving power couple Erin and Dave Sheffield have turned their dumpster diving hobby into a lucrative gig, according to Business Insider.
This New York couple has been at it for more than a decade, and is raking in about $3,000 a month on average, just from selling the items they find on eBay and other online retailers. Though, they also make a pretty penny from selling scrap metal in bulk. Their methodology is ingenious in its simplicity. They map out the most valuable dumpsters in their area so that they don't waste time sorting through the chaff to find the good stuff.
Article continues below advertisement
Another dumpster diving expert is Matt Malone, the 37-year-old "for-profit archaeologist" who spends his off-hours finding treasures amongst the trash. According to Wired, Malone makes more diving than he does earning a six-figure salary as a security specialist. With his specialized knowledge of valuable electronics, furniture, and industrial machinery, Malone has confidently claimed that he could pull in a whopping $250,000 a year if he opted to do it full time. Not bad for a hobby!