The COVID-19 Pandemic Affected the Philippines' Ability to Prepare for Typhoon Goni
One of the strongest storms on record, Typhoon Goni, tore through the Philippines on Nov. 1, 2020, resulting in at least 16 fatalities nationwide.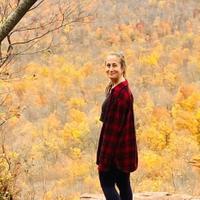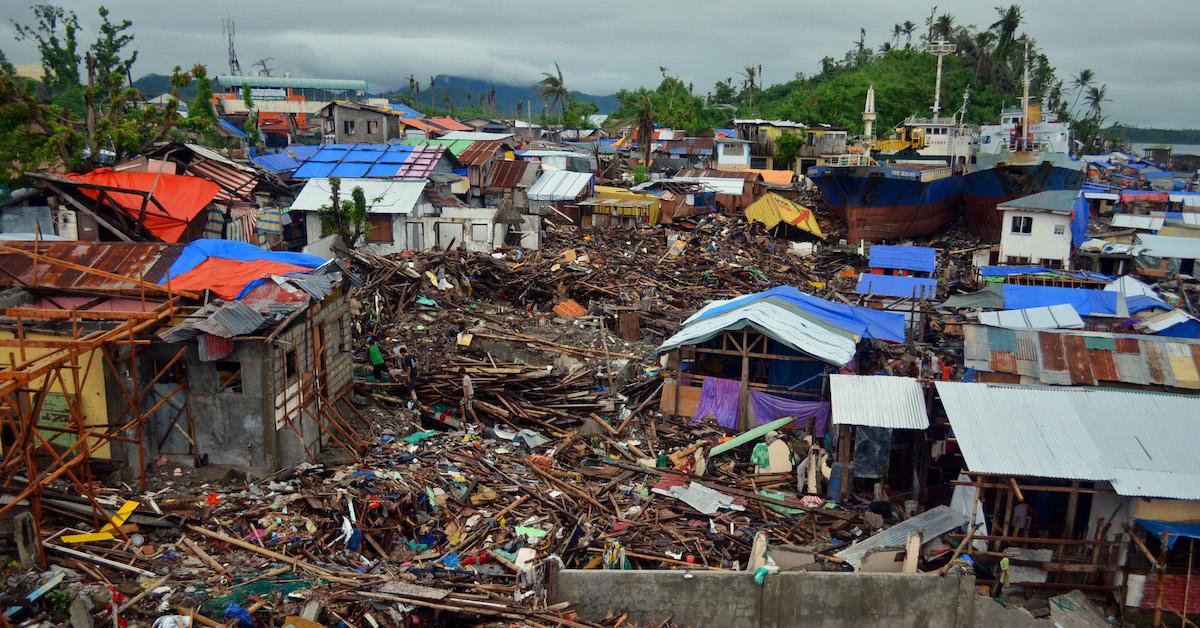 Although the ongoing coronavirus pandemic has resulted in 1.2 million deaths globally, it has especially affected a handful of countries such as the Philippines, which has faced upwards of 7,200 deaths nationwide. That being said, COVID-19 has made storm preparation amid hurricane season harder than ever, especially when the strongest of 2020, Typhoon Goni, hit the Southeast Asian archipelago, resulting in millions evacuated from their homes and several dead.
Article continues below advertisement
"This typhoon has smashed into people's lives and livelihoods on top of the relentless physical, emotional and economic toll of COVID-19," Philippine Red Cross chairman, Richard Gordon, said in a statement to The Guardian.
Read for more regarding the state of the Philippines, following the wrath of Typhoon Goni.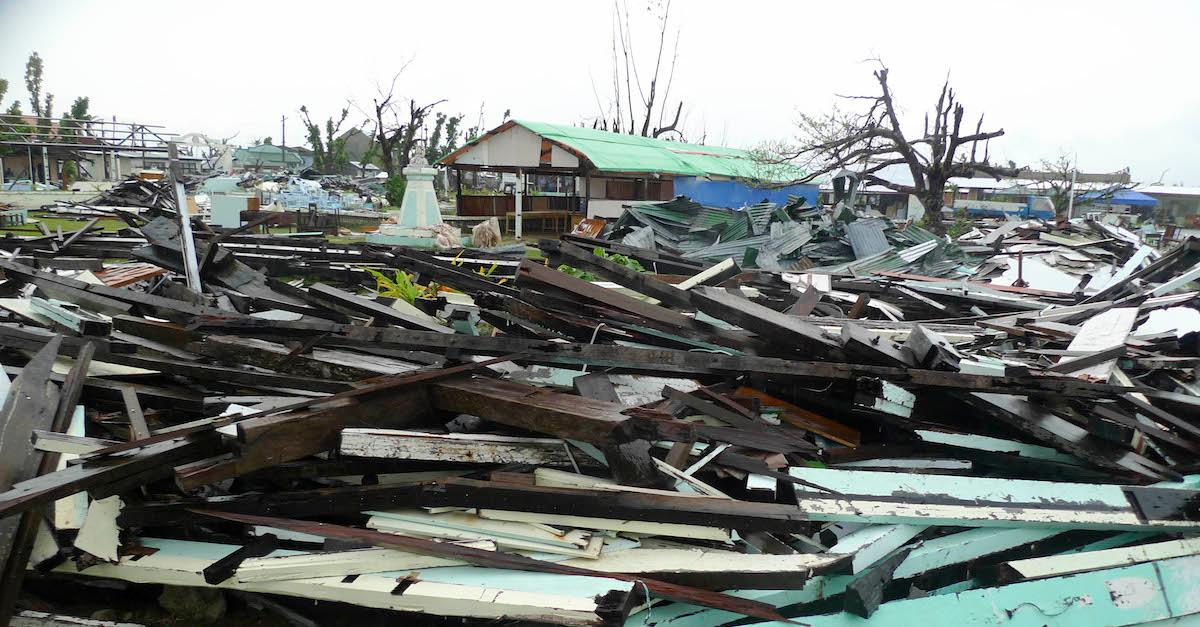 Article continues below advertisement
The affects of Typhoon Goni have been truly catastrophic for the Philippines.
Millions of innocent people across islands in the Philippines were evacuated from their homes on Sunday, Nov. 1 shortly before Typhoon Goni struck the Southeast Asian archipelago. Goni has been deemed the strongest storm since Typhoon Haiyan, which killed at least 6,300 residents nationwide back in 2013, according to The Guardian.
The storm brought gusts of wind estimated to have struck at approximately 190 miles per hour, and resulted in a slew of irreparable mudslides and floods. Countless homes were damaged and destroyed, and as of Monday, Nov. 1, the Philippines had recorded at least 20 fatalities across the country as a result of the relentless storm. About $22 million in crops were also destroyed, according to EcoWatch, which impacted around 20,00 farmers.
Article continues below advertisement
Several provinces south of the Philippines' capital, Manila, were affected by Goni. In Virac, for example, up to 90 percent of homes were estimated to be damaged or destroyed, residents have been without electricity, water, and phone networks, and numerous roads were made completely inaccessible. Likewise, on the country's most populated island of Luzon, more than 50,000 homes were left without power, and 2.1 million residents were affected in total.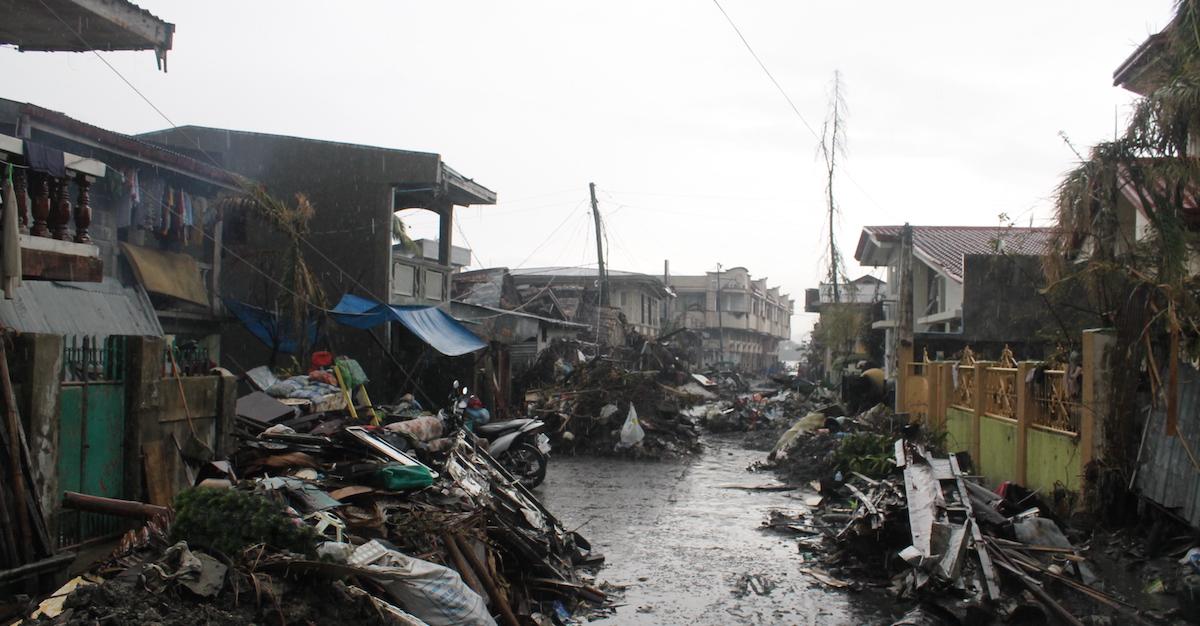 Article continues below advertisement
The Philippines' storm preparation was greatly hindered by the coronavirus.
The Philippines is no stranger to powerful windstorms, according to BBC News, as the islands are slammed by about 20 typhoons annually — only a few weeks prior in October 2020, Typhoon Molave hit, also resulting in several fatalities. And while the country is generally prepared for storms like these, preparations have been severely impacted by the ongoing pandemic. While thousands were able to evacuate, many didn't leave their homes.
Patients of the virus who were being treated in isolation tents had been evacuated, and centers that had previously been used for storm evacuation were being utilized for coronavirus emergency centers. Therefore, evacuating everyone was tricky.
"Evacuating people is more difficult at this time because of COVID-19," said Bicol regional civil defense spokesman, Alexis Naz, in a statement.
Article continues below advertisement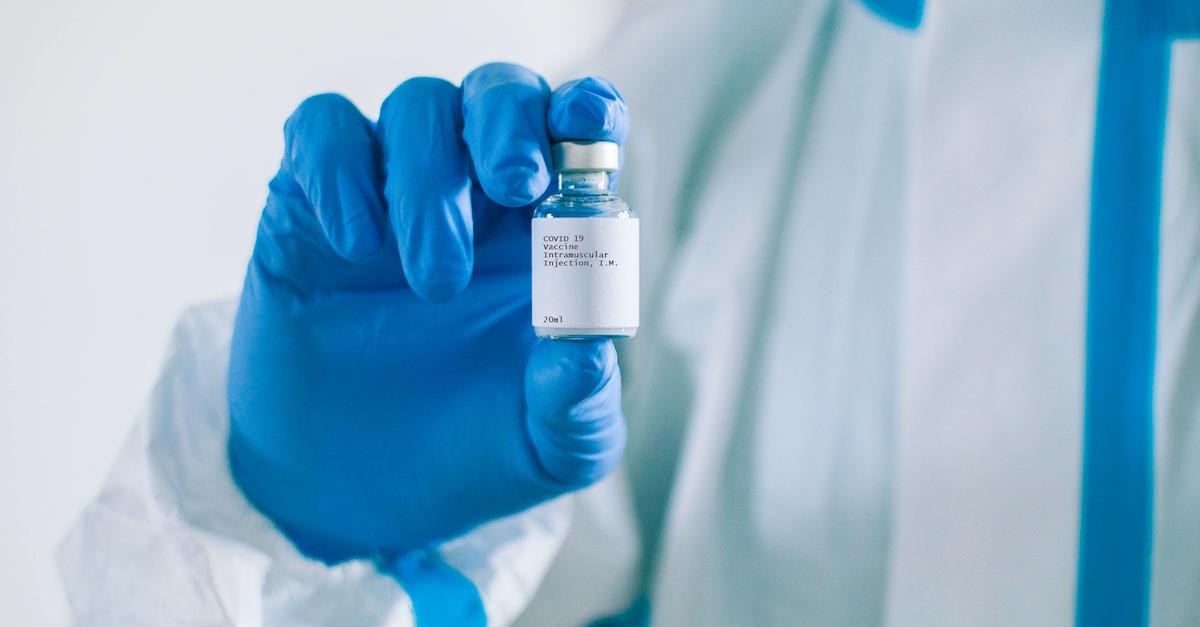 Between endless typhoons and hurricanes, as well as the ongoing pandemic, we truly can't seem to catch a break. That being said, we're hoping that 2021 will have better things in store.