Hawaii Floods March 2021: Causes, Relief Efforts, and More
What is causing the floods in Hawaii in March 2021? Keep reading for everything you need to know about the disasters taking place in the Aloha state.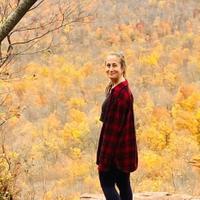 Only a few months after Mount Kilauea's December eruption, every island in Hawaii is currently on lockdown. The Aloha State is now facing devastating floods, after it were hit with heavy rain earlier this week. Governor David Ige declared a state of emergency just before bridges collapsed and houses were decimated from rushing waters. Many coastal residents were forced to evacuate their homes.
Article continues below advertisement
"When you see flood damage in the light of day, it's a reminder of the sheer power of fast-moving water," said Maui's County Mayor Michael Victorino in a press release from March 9. "We are so fortunate there were no reported deaths or injuries."
Keep reading for more on what's causing the Hawaii floods in March 2021, and relief efforts that are currently in effect.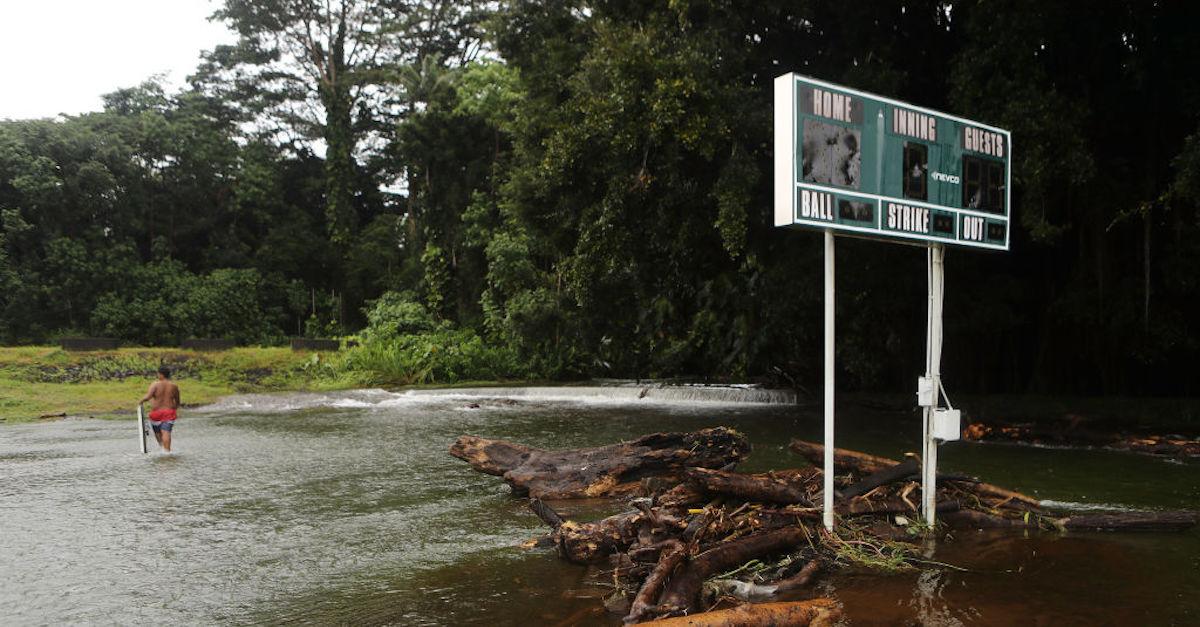 Article continues below advertisement
Hawaii is currently under a state of emergency, due to massive floods.
Residents across Hawaii's islands are currently being prompted to evacuate, according to NPR, after homes, bridges, roads, and dams sustained severe flood damage. Parts of the tropical state have received up to 19 inches of rain and unshakably high winds, which have knocked down power lines and flooded roads with debris and rushing waters since the beginning of this week, which is expected to continue through Friday.
Maui and Oahu are both experiencing the brunt of the storms, and Kauai is also under flash flood warning.
"My caution to anyone watching is please heed that warning and evacuate. We don't do those kind of orders capriciously, we do those with purpose, they are most serious," said Honolulu's Mayor, Rick Blangiardi, according to CNN.
Article continues below advertisement
What is causing Hawaii's March 2021 floods?
Unfortunately, it's currently rainy season in paradise — according to Frommers, Hawaii is situated on the edge of the tropical zone, which means there's a dry season, and a rainy season. Dry season lasts from April through October, while rainy season generally lasts from November through March. That said, because Hawaii is low-lying and coastal, the state is particularly susceptible to floods.
Article continues below advertisement
And although rain is seasonal, the torrential rain and mass flooding is a sign of climate change, according to U.S. News, as storms are heavily intensified by rising global temperatures and more moisture in the atmosphere. That said, it's important to scientists and climate experts to further research how weather patterns interact with climate change.
"This is really an example of climate change in the present day," said Suzanne Case, the head of the state agency that regulates the dam, the Department of Land and Natural Resources, as per U.S. News. "We have a flood emergency because of the heavy rain bomb. And we're seeing these more and more across the island chain – more frequent and more extreme events."
Article continues below advertisement
There are many relief efforts to help Hawaii:
On Tuesday, Gov. David Ige signed off on releasing funds to provide aid to those impacted by the floods and severe weather, according to Wamu 88.5. This will ultimately send money to Maui, Kalawao, Kauai, and the city and county of Honolulu. It's unclear when residents will be safely advised to return home.
If you'd like to help those affected by the storms directly, however, there have been numerous GoFundMe accounts made for the victims — check them out, and if you'd like, donate some cash. Every little bit will help.