Think You May Have Termites? Look for These Signs
A termite problem is something you shouldn't ignore, as these pests can wreck a lot of havoc on your home. How do I know if I have termites?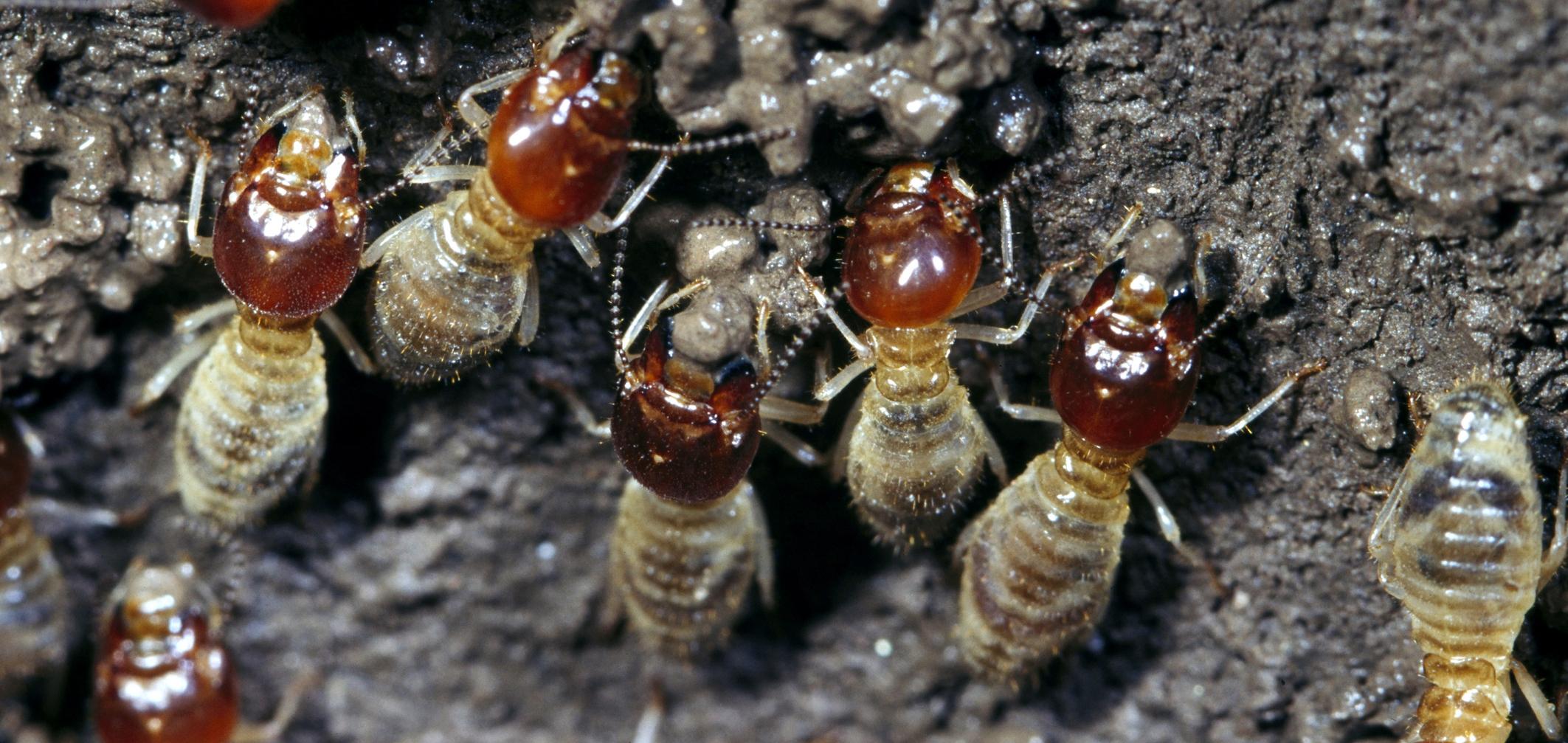 When thinking of household pests, you're probably thinking of cockroaches, ants, or even the common housefly. All of these critters, while not necessarily harmful to you or the structure of your home, are annoying at the very least.
But while many household pests are pretty harmless, termites, on the other hand, are not. But how do I know if I have termites?
Article continues below advertisement
Termites may be helpful to the local ecosystem, breaking down rotting trees in forests, but they're a lot less helpful in your home — and if a group of them set up a colony in your woodwork, you'll have a hard time getting rid of them.
That said, here are some tips to spot a potential infestation in your home.
What do termites look like?
Even though there are thousands of termite species and 40 in the U.S., most termites look relatively similar.
According to Orkin, termites' soft bodies are generally about 1/4 to 1/2 long (though kings and queens are much larger). They have antennae that stick straight out, and tend to be quite or light brown. Flying termites have two pairs of wings, while other types don't fly.
Article continues below advertisement
How to know if you have termites in your home:
There are a few visible signs that suggest termites may have found their way to your home. Inside the home look for:
Drywall that's sagging or has a lot of small holes
Peeling paint that looks like water damage
Hollow-sounding wood
Overly-squeaky floorboards
Loosened tiles
Buckling wood
In addition to damaging the wood in your home, termites also bring excess moisture into the home. Areas that appear to have water damage without a water source could indicate termites.
Article continues below advertisement
According to Family Handyman there are some other signs you can look for outside of your home. Ideally, you'll notice these before the damage permeates to inside your building. If you believe you may have termites in your home, look for these signs around the perimeter of your building:
Mud tubes climbing up the side of your home's foundation
Termite pellets, which look like piles of salt and pepper
Swarms of flying termites (this is the biggest indicator)
Fish scale-like wings from the swarms of flying termites
Article continues below advertisement
While many of the interior signs may not necessarily indicate you've got termites, these outdoor indicators are more concrete and you should not ignore them.
Are there cruelty-free ways to rid your home of termites?
So you've (unfortunately) realized you may have a problem with termites (sorry!). What should you do about it, and is there a way to handle your problem without using harmful chemicals or pesticides?
If the problem seems to be confined to one piece of furniture or a small area, try to give the area as much sunlight as possible, as termites will die from the UV rays.
Article continues below advertisement
You can also introduce other critters who eat termites into your home, like parasitic nematodes. They won't harm you or your housemates while consuming the termites, and can also rid your home of other upsetting pests.
Article continues below advertisement
Ultimately, while there are ways to get rid of them yourself, a termite infestation will not go away on its own (a queen termite can live as long as 30 years!), so it's best to call in a professional. You can, of course, shop around for your exterminator to find one that fits your personal environmentally-friendly preferences (and budget).
This is really the only way to ensure that all of your termites have been, ahem, terminated, and prevent it from being a recurring issue.
This article has been updated.
Green Matters' new book, Green Living, is the perfect guide to living an eco-friendly lifestyle for people at every stage of the process. You can order Green Living here.