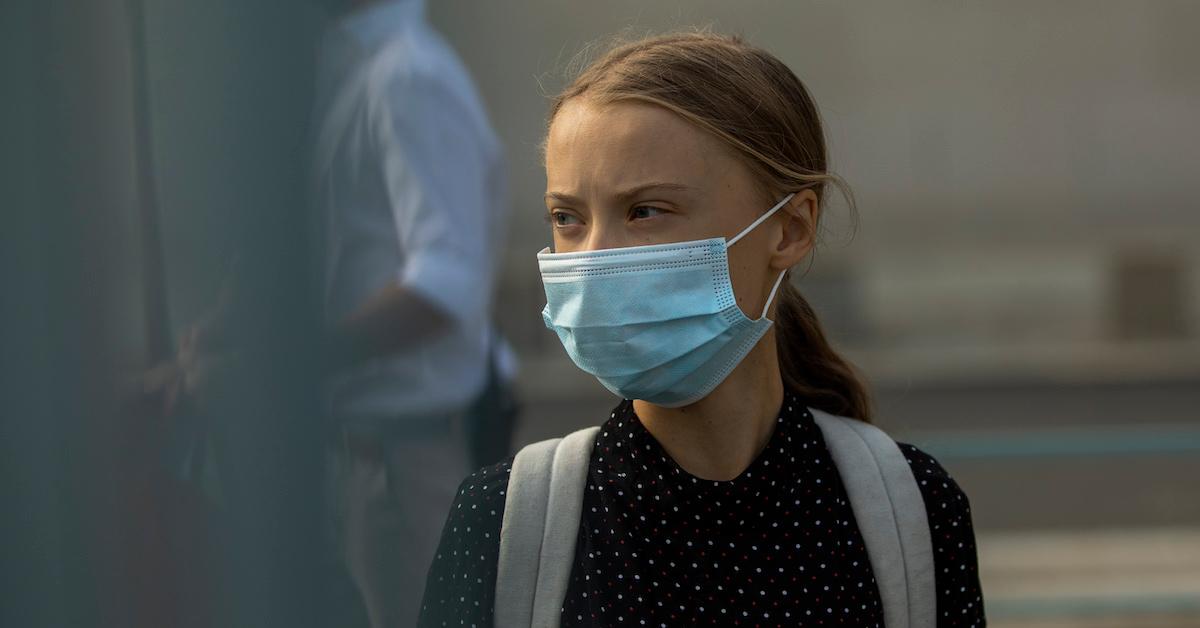 Greta Thunberg Brings Climate Demands to Angela Merkel On 2-Year Anniversary of Her First Climate Strike
On Aug. 20, 2018, Greta Thunberg held her first climate strike. But today, two years later, the 17-year-old activist is not cheerfully celebrating the milestone — instead, she is bringing attention to the fact that the world is still sleeping on the climate crisis.
In honor of the 2-year anniversary of her first climate strike, Greta published an essay in The Guardian this week along with three other teenage climate activists. In the essay, they reflect on the past two years of weekly climate strikes, governmental inaction, and what the world needs to do to get out of this mess. They also traveled to Berlin to meet with German Chancellor Angela Merkel to deliver demands to protect the climate.
Article continues below advertisement
The essay begins with Greta and her co-authors — Luisa Neubauer from Germany, Anuna de Wever from Belgium, and Adélaïde Charlier from Belgium — reflecting on the past two years. "Looking back, a lot has happened," they wrote. "Many millions have taken to the streets to join the decades-long fight for climate and environmental justice."
However, they then detailed a few of the not-so-great things that have happened for the climate over the past few years. The world has emitted more than 80 gigatonnes of CO2. There have been countless "natural" disasters (the Amazon rainforest fires, the Australia bushfires, and the Iowa derecho, just to name a few), collapsing glaciers, heatwaves, and so much more.
Article continues below advertisement
Despite the continuous evidence of the climate crisis, instead of taking action, world leaders have made empty promises, speeches, and commitments, according to Greta, Luisa, Anuna, and Adélaïde.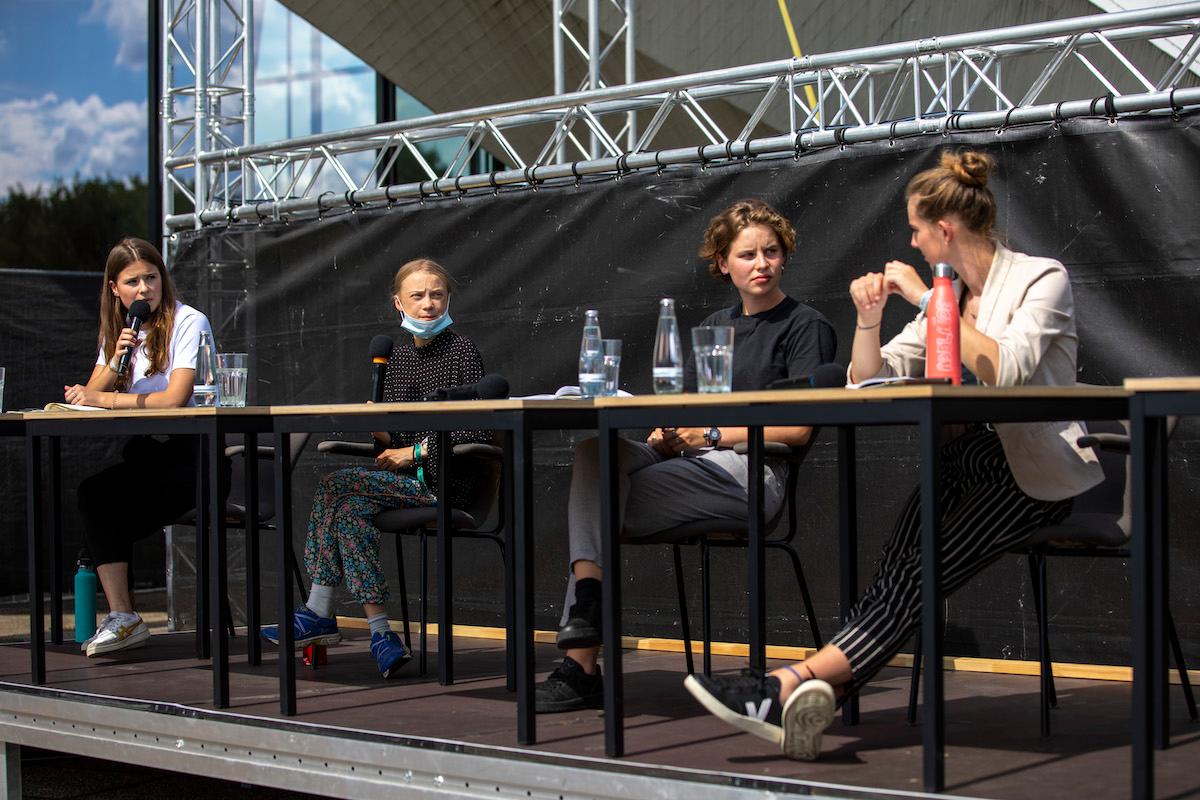 Article continues below advertisement
"[W]hen it comes to action we are still in a state of denial," they wrote. "The climate and ecological crisis has never once been treated as a crisis. The gap between what we need to do and what's actually being done is widening by the minute. Effectively, we have lost another two crucial years to political inaction."
Greta and so many other youth leaders have put too much time and effort into saving our planet to let inaction ruin it. So, on Thursday, exactly two years after Greta's historic first climate strike, Greta, Luisa, Anuna, and Adélaïde set off to Berlin. There, the four activists held an outdoor press conference; Luisa and Greta also sat down with Angela Merkel in the international conference hall of the Federal Chancellery to discuss the European Union's climate goals.
Article continues below advertisement
As they wrote in their Guardian essay, at their meeting, they delivered Merkel a letter of demands to the EU and world leaders, signed by more than 125,000 people. Their demands include ending all fossil fuel investments and subsidies, divesting from fossil fuels, criminalizing ecocide, establishing policies to protect those vulnerable to the effects of the climate crisis, and creating science-based carbon budgets.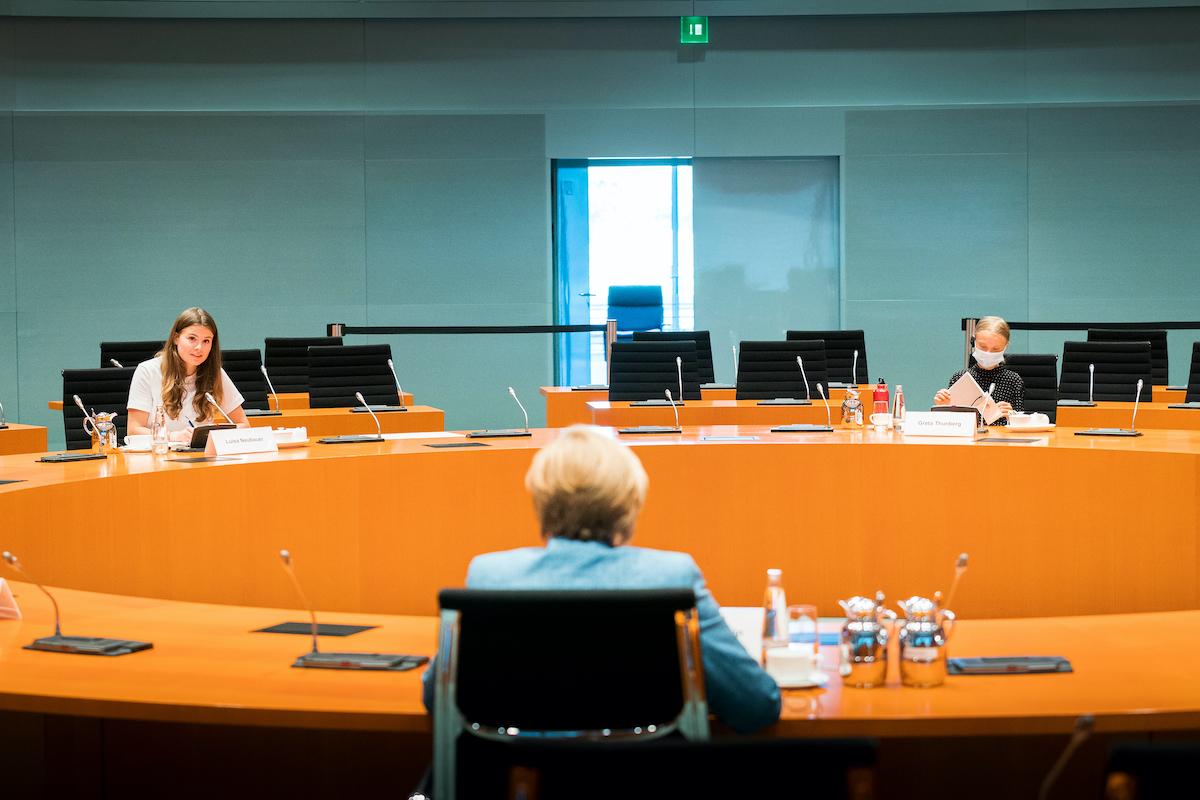 Article continues below advertisement
The young women reportedly met with Merkel for 90 minutes on Thursday. "We asked her to treat the climate crisis like you treat any other crisis," Greta told reporters after their meeting, as reported by Al Jazeera. "What we want is leaders, we want people to step up."
"This mix of ignorance, denial and unawareness is at the very heart of the problem," the young women wrote at the end of their letter. "The only way forward is for society to start treating the crisis like a crisis."
"[T]ime is rapidly slipping through our fingers," they continued. "We can still avoid the worst consequences. But to do that, we have to face the climate emergency and change our ways. And that is the uncomfortable truth we cannot escape."