What Is the Iowa Derecho Storm? Everything You Need to Know + How to Help
A derecho storm slashed its way through Iowa, parts of Indiana, and parts of Illinois last week.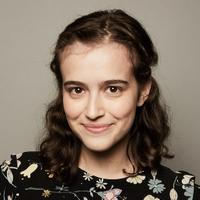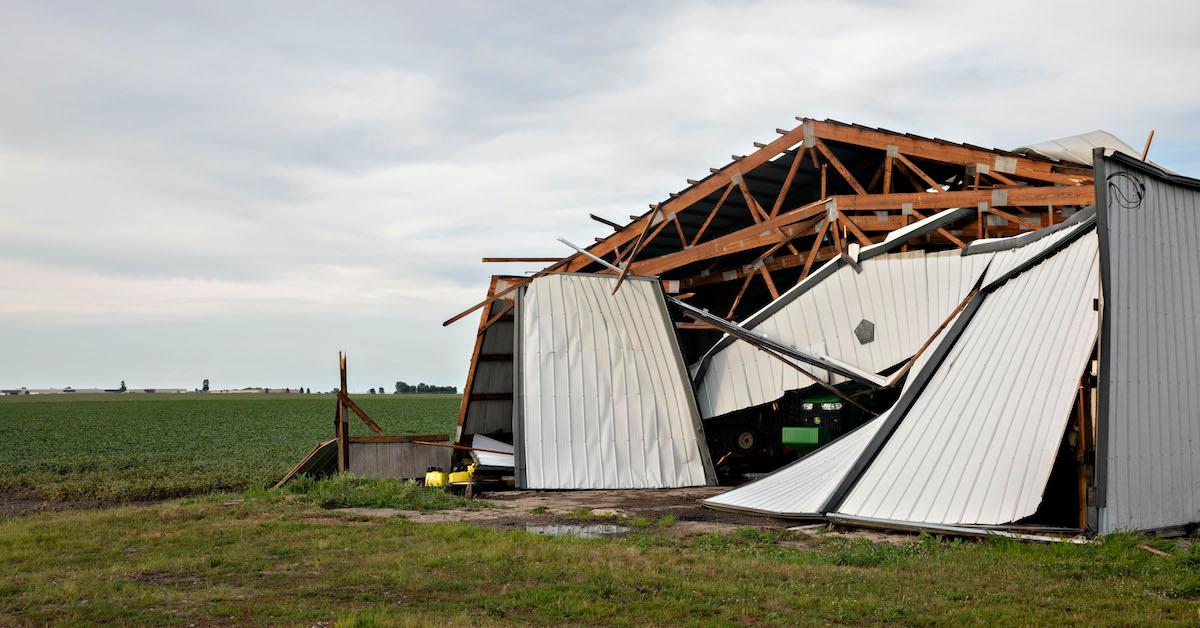 Article continues below advertisement
The news is heartbreaking, and has left many people wondering how they can help — as well as what exactly derechos are. To learn all about derechos, how Iowa and the Midwest are being affected, and what kind of aid is needed, read on.
What is a derecho?
According to the NOAA's National Weather Service, a derecho is a "widespread, long-lived wind storm that is associated with a band of rapidly moving showers or thunderstorms." Derecho storms typically move in a straight line for a long distance. To be classified as a derecho, a storm's damage must sweep across more than 240 miles in length, and include wind gusts of at least 58 mph during most of its length. Derechos are often compared to tornadoes because their winds have similar destructive effects; the key difference is that derechos travel in a fairly straight line, while a tornado's winds rotate.
Article continues below advertisement
Due to a derecho's high winds, thunderstorms, rainstorms, and long lengths, a derecho can seriously shake up the areas it moves through, leaving destruction, injuries, and deaths in its wake.
Some people refer to derechos as "inland hurricanes" because they are accompanied by high winds and rain. While some meteorologists have criticized that nickname, others are less bothered by it, as meteorologist Marshall Shepherd wrote for Forbes, and instead are more focused on getting necessary aid to those affected by the Iowa derecho.
What is the Iowa derecho storm?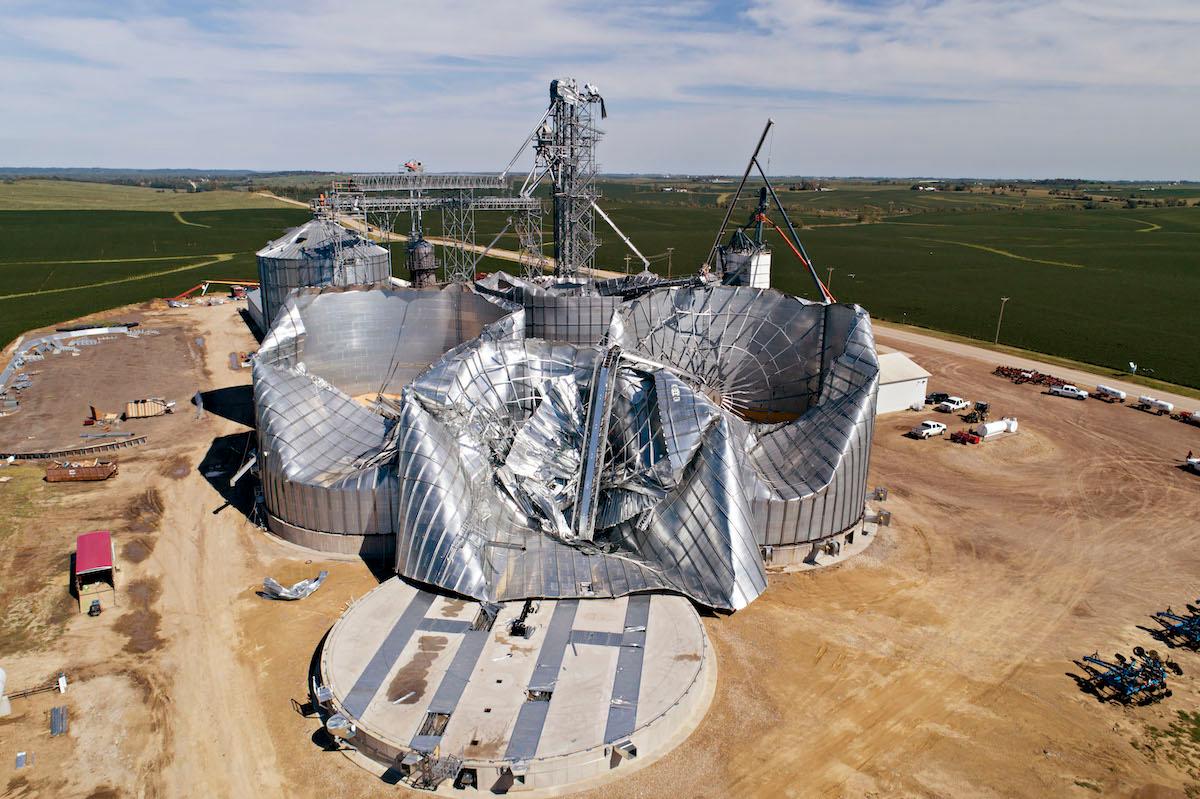 On Monday, Aug. 10, a derecho tore through the Midwest — primarily through Iowa, and partly through Indiana and Illinois. The storm kicked off in the morning, and as winds up to 100 mph moved across the land for hundreds of miles, trees fell onto homes and cars, wind gusts tore roofs off of buildings, fences were knocked down, boats and mobile homes were flipped over, farm sheds were demolished, croplands were damaged, and streets were left lined with rubble.
Article continues below advertisement
This presents serious issues for farmers who rely on these crops for their livelihoods — they will be faced with trying to salvage damaged crops, replanting new crops, rebuilding farm sheds, dealing with financial losses, and more. The storms also affected farms raising animals as livestock for meat and milk — the storm's heavy winds split one massive cattle farm in half, and sadly left one cow unaccounted for, the farm's owner told KWWL.
The USDA is providing some assistance to farmers affected by the derecho storms, but no amount of federal aid will help grow crops back.
Article continues below advertisement
Did the Iowa derecho kill or injure anyone?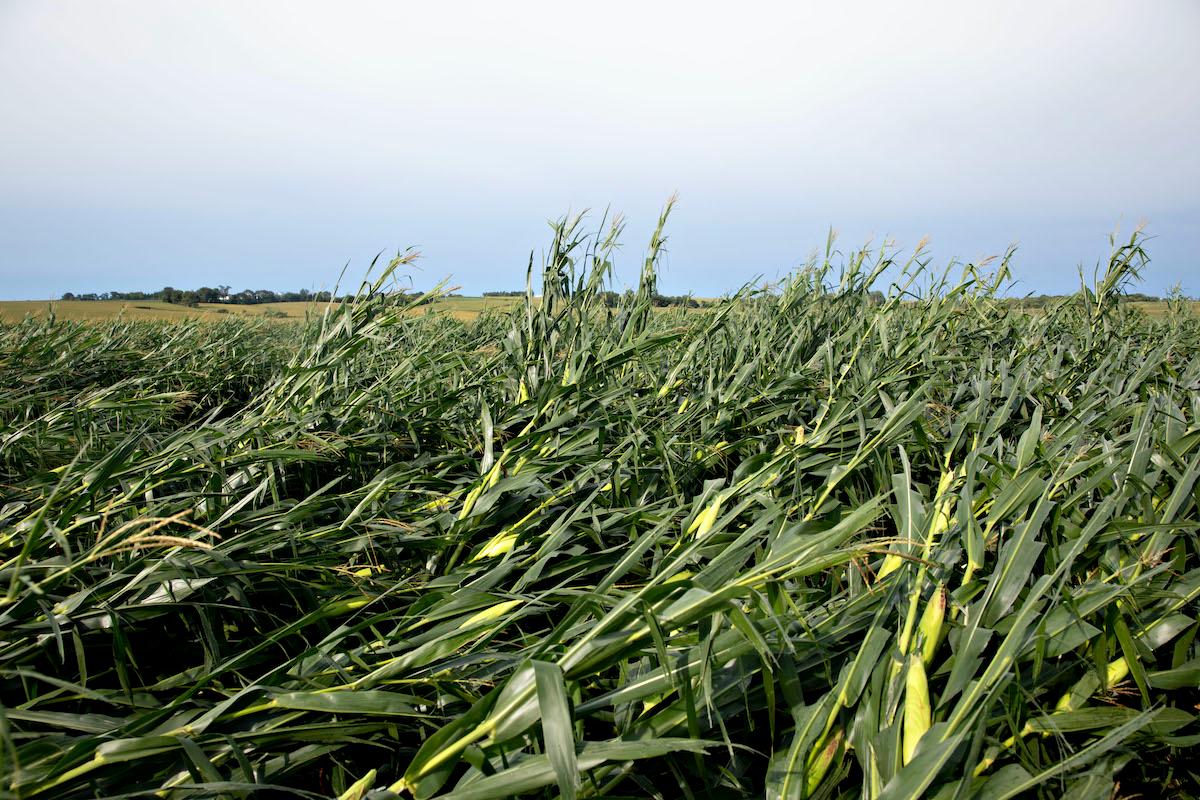 Unfortunately, the derecho killed four people last Monday: three in Iowa, and one in Indiana, as reported by The Weather Channel.
A falling tree struck a man riding his bike on a trail near Cedar Rapids, Iowa; a tree fell and struck a woman sitting on her porch in Malcom, Iowa; a power line electrocuted an electrician working in Brooklyn, Iowa; and heavy winds rolled over a mobile home in Fort Wayne, Ind., killing the 73-year-old woman trapped inside. Fortunately, the 5-year-old boy trapped in the mobile home with his grandmother survived the tragedy and is conscious and in stable condition, according to The Weather Channel.
There does not seem to be a total amount of additional injuries rounded up, but several people did sustain injuries from the derecho. Not to mention, it left about 250,000 people without power, many of whom still do not have power as of today, Aug. 19.
Article continues below advertisement
And according to The New York Times, the derecho has left many people without shelter — some people have continued to sleep in their homes despite not having walls, others have pitched tents, and many have had to cook meals on outdoor grills. As Lemi Tilahun, a community organizer from Cedar Rapids, told The New York Times, many people in the area are refugees who escaped horrible living conditions in their home countries — now, they are once again facing destruction.
Was there a warning of the Iowa derecho?
Several days before the derecho hit, the Storm Prediction Center in Norman, Okla. had identified an incoming storm that would hit the Midwest, and the National Weather Service in the Quad Cities promptly issued a timeline of upcoming risks and warnings pertaining to the derecho, as reported by local news outlet WHAS 11.
Article continues below advertisement
By the morning of Aug. 10, local news outlets were warning viewers of the incoming storm, and by midday, the derecho was causing winds of 100 mph to tear through Cedar Rapids.
Despite the prior knowledge of the derecho and local reports about it, many locals did not see it coming, and unfortunately did not have a chance to storm-proof their homes.
How can we help Iowa recover from the derecho?
For those who live in the Midwest and are able to donate their time, various local organizations are seeking volunteers for cleanup efforts, cooking, food deliveries, and more. Other organizations are also coordinating donations from locals of clothing and other necessities for people who have lost their homes. If you are somewhat local and able to get involved, you can check out the Iowa Derecho Storm Resource Page on Facebook to see where you are needed.
Article continues below advertisement
How do you pronounce derecho?
The news of the Iowa derecho has a lot of people wondering how derecho is pronounced. If you have any background in speaking Spanish, this will be an easy one: The emphasis is on the second syllable, so it's pronounced de-RE-cho. The word is actually just the Spanish word for "straight" (not to be confused with derecha, the Spanish word for "right") — which totally makes sense, considering derecho storms move straight across land.