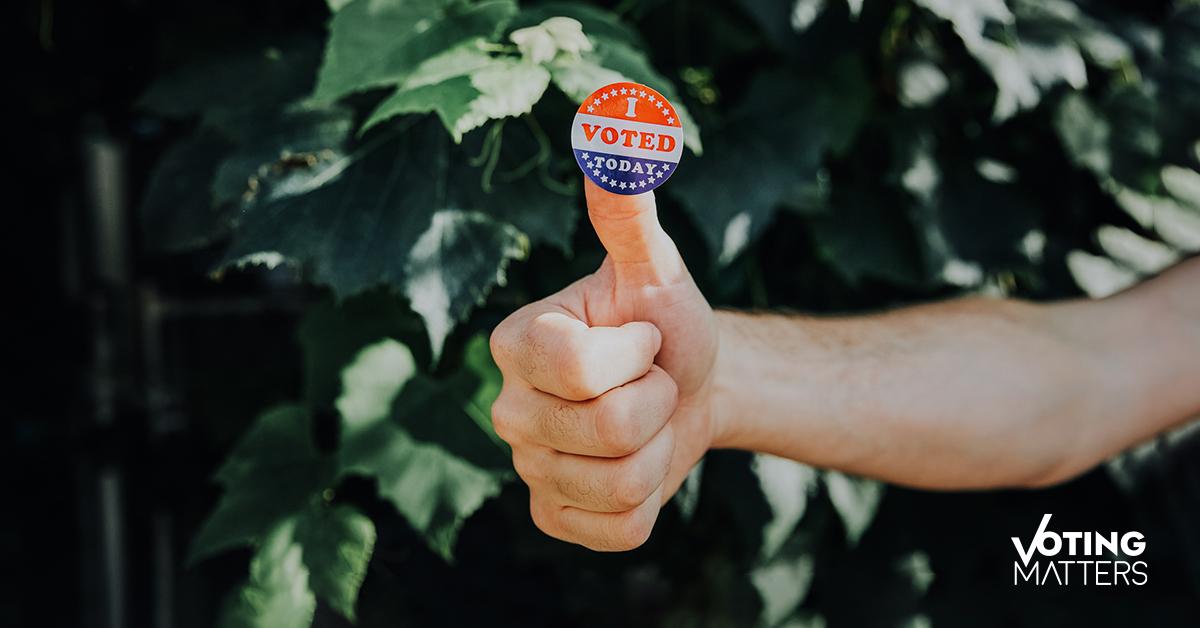 Green People Voting Blue: Climate Activists Share Why They're Heading to the Polls
Climate activists share why they're voting for Biden and Harris with Green Matters.
Article continues below advertisement
Even though Joe Biden may not have been the first choice of every environmentalist for the Democratic nomination, he's the clear choice for any citizen concerned about climate justice, racial justice, public health, or any other social justice issue. And many people in the climate movement are proud to support him.
Ahead of Nov. 3's pivotal election, we spoke with a diverse group of climate activists to ask why they're voting for Biden, Kamala Harris, and the stacked Cabinet they're likely to appoint should they win. Read on to hear from these green people voting blue.
Leah Thomas: "The future is intersectional."
Leah Thomas, known as Green Girl Leah, went viral in May 2020 when she wrote an Instagram post about intersectional environmentalism. At the time, she had 13,000 Instagram followers. The post quickly went viral, leading her to found the Intersectional Environmentalist platform, and quickly rise to 172,000 followers.
Article continues below advertisement
Since then, Thomas has been profiled everywhere from Vogue to National Geographic, and her voice is an important one in the conversation about environmental justice. Here's what she had to tell Green Matters about why she's voting blue in November:
"I'm voting for Biden/Harris this November because I believe the future is intersectional and that we're stronger together, united instead of divided. There's power in addressing policy intersectionally, like they've done with their environmental justice plan to address the fact that communities of color and low income communities are disproportionately impacted by environmental hazards and injustices.
Like Audre Lorde said, 'there is no such thing as a single-issue struggle, because we do not live single issue lives,' and it's important to address the root problem of systemic inequality that flows through climate, education, health care, social justice policy and beyond.
The same systems of oppression that have led to the degradation of our planet are the same systems that oppress people and animals. I believe the left and progressive candidates can help address these intersections, address the root issue and pave the way for a more sustainable future for all and not just a select few."
Article continues below advertisement
Dr. Na'Taki Osborne Jelks: "I can make no other choice."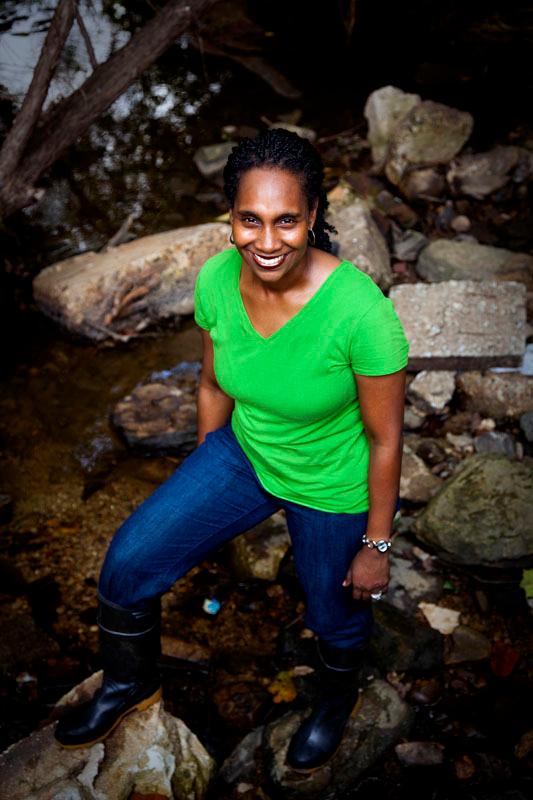 Article continues below advertisement
A constant voice for environmental justice in the U.S., Jelks shared the following words with Green Matters about why she's voting blue in the 2020 election:
"I voted blue on the first day of early voting in Georgia because I am determined to help push America to live up to her promise and to deliver the rights and benefits that should be afforded to all her people. From the harmful impacts of climate change to the overwhelming presence of COVID-19 in our lives for the past seven months, the belief in and rigorous use of sound science has never been more important.
Article continues below advertisement
We need leaders who will not ignore, hide, or downplay facts or abdicate their responsibility to protect our nation from existential threats that have already left behind death, destruction, and suffering from coast to coast and everywhere in between.
We need strong leadership that will help dismantle racist structures and systems that perpetuate inequities and undergird disparities in access to quality education; health care; employment opportunities; economic mobility; clean, healthy environments; and the health-promoting resources that every community and individual needs to thrive. When I consider all that is at stake, I can make no other choice."
Isaias Hernandez: "Injustice has no zip code."
Isaias Hernandez, who you know on Instagram as Queer Brown Vegan, is a popular zero-waste and vegan environmental educator. Hernandez shares helpful explainers on both his blog and Instagram page, breaking down various broad and niche topics related to the climate crisis, social justice, and more.
When we asked Hernandez why he was voting blue in the 2020 presidential election, here's what he had to say:
Article continues below advertisement
"I'm voting blue because environmental justice cannot wait. Low-income BIPOC communities are the ones that will be the most affected by the climate crisis and we must invest in resources that will create regenerative infrastructures.
The elections matter to me because environmental racism is real and for so long we have seen the current administration fail to invest in Environmental Justice communities. To create equitable, healthy, and just communities, we need to ensure that the people being elected will serve our communities and will hold extractive industries accountable. Injustice has no zip code."
Elsa Mengistu: "I'm voting blue to buy us time."
Elsa Mengistu is a sophomore at Howard University and a founding member of Generation Green, a Black-led, intergenerational environmental justice organization. Mengistu's climate activism focuses on the ways environmental activism intersects with other social justice movements, specifically Black women and youth.
"If we don't work on climate justice, then we can't work on any kind of justice," she told Green Matters this April. Here's what she had to tell us this month about why she's voting blue:
Article continues below advertisement
"I am voting blue because I have to. Because I know the voting booth is not our savior and it's definitely not the end all be all, but it's one of the many tools we have at our disposal. Nobody is offering the exact solutions we need to save our planet and to protect our communities, but one group is clearly not like the other.
I'm voting blue to buy us time as we build towards the collective futures we deserve. I'm voting blue because it's the only choice we have on the ballot. It's one small tangible way to protect our environments in the meantime while we put in the work for a beautiful future we cannot see and feel just right yet.
I'm voting cause it's simply one tool of many at our disposal, and for me, it's the right one for the moment we're currently in."
This article is part of Green Matters' #VotingMatters, a campaign encouraging our readers to vote in the U.S. election on Nov. 3 to protect our planet and the people on it.