Biden and Harris Take to Twitter to Remind Us the Climate Crisis Is Real
Joe Biden and Kamala Harris are tweeting quite a lot about climate change and the West Coast wildfires.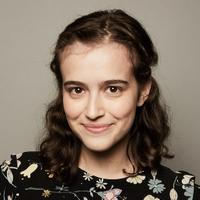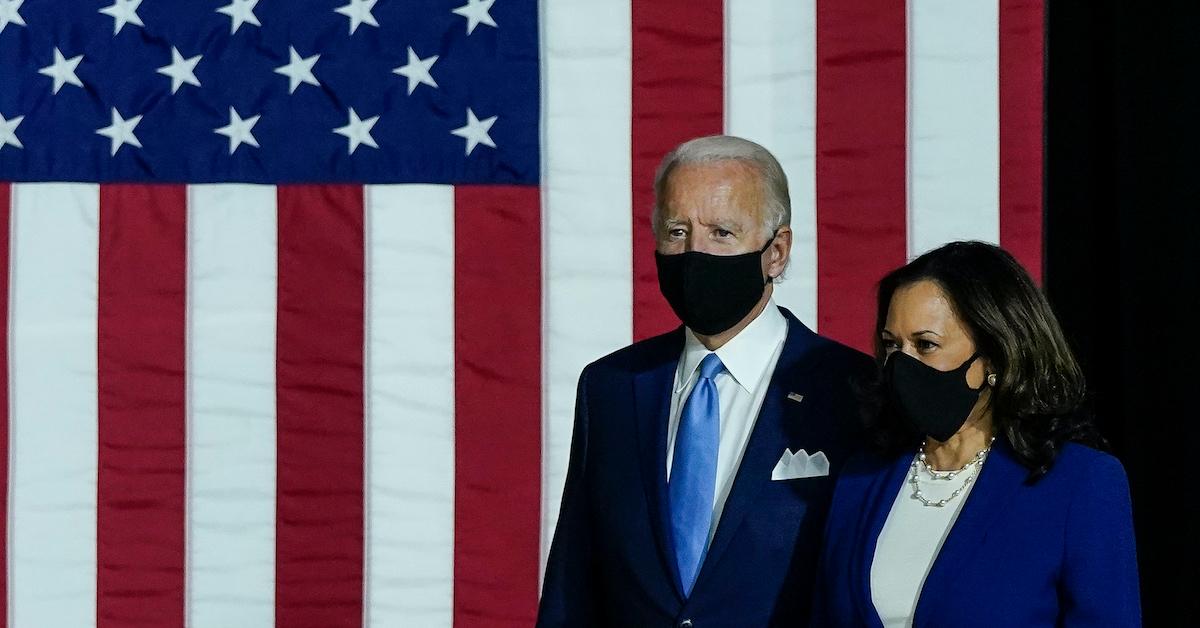 Article continues below advertisement
Kamala Harris is connecting the West Coast wildfires to climate change.
Kamala Harris is not only a Senator from California, but she was also born and raised in the Golden State — so it's no surprise that she is upset by the tragic wildfires currently tearing through the West Coast.
"Horrifying images coming out of the Bay Area due to ongoing wildfires," Harris captioned a video of the orange skies overtaking the Bay Area on Sept. 10. "Climate change is not some distant future. There's no denying that it's here, and it's banging on our doorstep."
Article continues below advertisement
"With every passing wildfire season, the threat gets more intense and the strain on our communities intensifies," Harris tweeted later that day alongside an article from CBS News. "There's no question that the climate crisis is the challenge of our time."
On Monday, Sept. 14, Harris pointed out the connection between the fires and the climate crisis. "With increased droughts, unpredictable rains, higher heat, drier air and extreme winds, climate change is priming California and the West for devastating wildfires," she tweeted. "We have to get real about this: it's going to take a bold fight against climate change to change course."
Article continues below advertisement
And on Tuesday, Sept. 15, Harris tweeted about the fires and the climate crisis once again. "The historic wildfire season in the West and record-breaking hurricane season in the Atlantic are not a coincidence. This is climate change," she tweeted.
Later that day, she added: "The climate crisis is an existential threat and a fundamental challenge of our time. RT if you agree." So far, the tweet only has 26,000 retweets — but hopefully more voters than that feel the same way.
Article continues below advertisement
And on Sept. 16, Harris tweeted out a video of herself pledging that she and Biden plan to "take immediate action to tackle the climate crisis head-on." At the end of the video, she encourages supporters to text message "CLIMATE" to 30330. Doing so will allow you to sign up for Biden Climate Voters.
Joe Biden has also tweeted about the wildfires and the climate crisis.
"Make no mistake: Climate change is already here — and we're witnessing its devastating effects every single day," Biden tweeted on Sept. 10, next to a NowThis video about the deadly fires. "We have to get President Trump out of the White House and treat this crisis like the existential threat that it is."
Article continues below advertisement
On Sept. 12, Biden revisited the topic again by sharing an official statement about the wildfires on Twitter. "The science is clear, and deadly signs like the fires out West are unmistakable — climate change poses an existential threat to our way of life," his tweet read. "We must act now to avoid a future defined by tragedies like the one American families are enduring today."
In his larger statement, he mentioned the climate crisis four times, noting that he has "complete faith that we will rise to overcome the threat of climate change."
On Sept. 14, Biden gave a speech, which was live streamed on Twitter, where he discussed the West Coast wildfires and how he plans to fight the climate crisis should he be elected POTUS in November. As he explained in the speech, he sees his plan of the U.S. transitioning to a renewable energy economy as a positive thing for the nation (beyond just in terms of emissions), as it will provide endless new jobs to American workers.
Article continues below advertisement
He elaborated on this in a tweet later that day, writing: "When Donald Trump thinks about climate change, he thinks 'hoax.' I think 'jobs.' Good paying, union jobs that put Americans to work building a stronger, more climate-resilient nation."
"Donald Trump's climate denial may not have directly caused the record fires we're seeing on the West Coast," Biden added on Wednesday, Sept. 16, alongside a video map of the fires made by The Los Angeles Times. "But if he gets four more years in the White House, they'll only become more common, devastating, and deadly," Biden added.
Article continues below advertisement
What is Kamala Harris' climate plan?
Both Kamala Harris and Joe Biden have detailed their climate plans should they be elected. An anchor of Kamala Harris' climate plan (when she was running for president earlier this year) is climate justice. She also plans to institute carbon fees for polluters, to fossil fuel government subsidies, to lay the groundwork for a renewable energy economy by 2045, to stop allowing new fossil fuel leases on federal lands, and to recommit the U.S. to the Paris Agreement.
What is Joe Biden's climate plan?
Joe Biden has a $1.7 trillion climate task plan, which aims to completely transition the U.S. to clean energy by 2035 and to produce net zero carbon emissions by 2050. He will also recommit the nation to the Paris Agreement, stand up to polluters and hold them accountable, and achieve carbon-neutrality in all new buildings by 2030.
He has also promised not to accept donations from fossil fuel companies or executives. Some environmentalists hope Biden will take this policy further, and tighten his pledge by banning "all fossil fuel executives, lobbyists, and representatives from any advisory or official position on [his] campaign, transition team, cabinet, and administration," as a coalition of 145 environmental groups wrote in a letter this summer.
Although some voters wish Biden and Harris' climate plans were even more progressive, when compared to Donald Trump's views on climate change (aka he thinks it doesn't exist), there's a much higher chance the Democrats will do better for our planet should they get to the White House.
Election Day is Nov. 3. Register to vote at vote.gov and head to your state's board of elections for details on requesting a mail-in or absentee ballot.