Yogis Recommend Eco-Friendly Mats for International Yoga Day (Exclusive)
We spoke to a number of yoga instructors and influencers to discuss their favorite sustainable mats for International Yoga Day, which falls on June 21.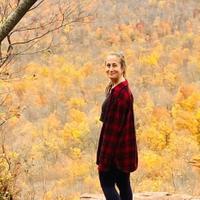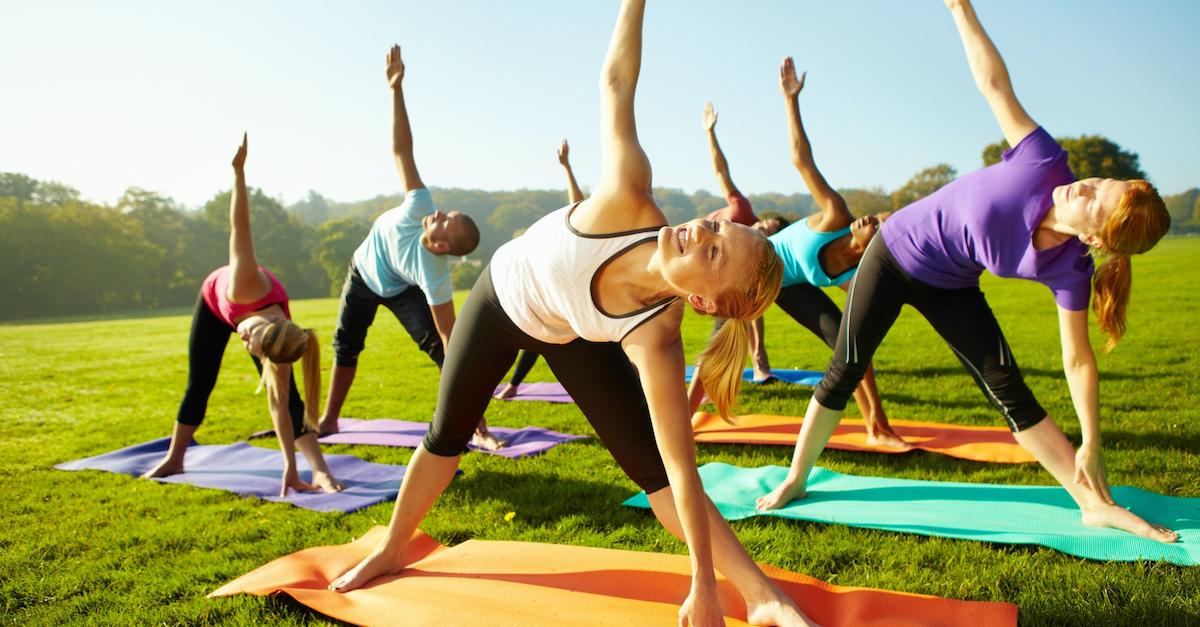 In addition to being the day we usually celebrate summer equinox, June 21 also happens to be International Yoga Day, a global celebration dedicated to the beautifully mindful practice of yoga. In honor of the annual holiday, we've spoken to a handful of yoga instructors and influencers in the sustainability space, to discuss their favorite low-impact mats. Consider them next time you're about to purchase a new one, as they'll do wonders for your body, mind, and the environment.
Article continues below advertisement
@plantbasedyogijac recommends Scoria Cork Mats
Jaclyn, the vegan yogi behind @plantbasedyogijac, tells Green Matters that she is a diehard fan of Scoria's cork mats. In addition to donating a portion of profits to Feeding Children Everywhere, which combats child hunger, as well as Right To Play, which provides Indigenous youth in Canada with educational tools, the company produces mats made from sustainably harvested natural tree rubber. Scoria's mats are free of synthetic TPE and PVC, they're no-slip, and they have some seriously cool designs.
@loveevelynn recommends Liforme
Yogi, Pilates queen, and full-time mom, @loveevelynn, tells us about her affinity for Liforme Mats. The mats come in a wide variety of colors, and all of them are comprised of biodegradable, sustainably produced, and non-toxic rubber. The Purple Earth and White Magic collection also both donate profits to Friends of the Earth, and the company donates to the RSPCA. So regardless of which mat you buy, you'll be doing a good thing for planet Earth.
Article continues below advertisement
@picturing.spirit recommends Olie
Johanna, the yogi behind @picturing.spirit, is all about Olie — the company offers beautiful, fully-vegan mats that are comprised of natural rubber and polyurethane. It also ethically hand-selects the factories it works with across China and Pakistan, to ensure employee safety and happiness, and it does everything it can to lower its impact by limiting water usage, plastic consumption, waste disposal, and pollution.
Article continues below advertisement
@cathy.nguyen93 recommends Yin Yoga
Australia-based vegan, yogi, and podiatrist, Cathy Nguyen, is all about the mats from Yin Yoga, a women-owned company that's based in Australia. The mats are made from sustainable natural tree rubber — no PVC, plastic, phthalates, or toxic chemicals — and the company ensures its employees are treated fairly and given safe and healthy working conditions through regular audits shared by BCSI.
Article continues below advertisement
@neuro.namaste.nature.nourish and @meldouglasyoga recommend a 100 percent cotton mat
Abha, the neuroscientist and yogi behind @neuro.namaste.nature.nourish, ordered a 100 percent cotton yoga mat from Folovoarts, a now-defunct Etsy account. The soft cotton provides the extra cushion we all crave during a nice relaxing shavasana, and since it was handmade in India, we can assume it was low impact. Although the account doesn't exist anymore, yogi @meldouglasyoga tells us she uses a JadeYoga mat, which is likely more sustainable than something commercially manufactured or made from questionable materials.
Article continues below advertisement
@vegan.yoga.han recommends Yogamatters' Eco Everyday mat
U.K.-based yogi, @vegan.yoga.han, uses a Yogamatters Eco Everyday mat that's comprised of sustainably sourced natural tree rubber and recycled materials. It's recyclable and biodegradable, and it's free of toxic chemicals and dyes.
Article continues below advertisement
@aripiazzi uses a Hejhej mat
Plant-based yogi, @aripiazzi, uses a HejHej mat. The German company's mats use made from local, organic cotton, recycled cotton and hemp, while the filling is made from organic husks. The mats are also completely recyclable, so when you're done, it won't contribute to textile waste.
Article continues below advertisement
@thickthighyoga recommends Toned by Baggedem
New York-based coach and yoga instructor, Saisha, aka @thickthighyoga, is a major proponent of the mats from Toned By Baggedem, a small Black-owned business that offers comfortable (and super cute!) mats. Each mat is made with eco-friendly materials such as 100 percent rubber, and the company radiates a body positive message.
Article continues below advertisement
@veganyogilove recommends Yoloha
Yancy, the creator of @veganyogilove, uses Yoloha's cork mats. They're made from all-natural, vegan materials, without PVC's, latex, plasticizers, or rubber smells. They're also anti-microbial, which we love.
Article continues below advertisement
@fijimcalpine uses Manduka Black Pro
Canadian yoga instructor, Fiji McAlpine, has used her Manduka Black Pro for 15 years. The company offers a mat recycling program, and the mats' manufacturing process creates no toxic emissions.
"While it is not one of the new eco materials that I love hearing about, I do believe it has an environmental bonus. This may is the one may you can buy that will last for a lifetime," she tells us. It's as good, if not better than the day I got it. Too often I see students who go through mats, and the excess in materials and production is a waste. I plan to use my big black mat until my very last practice."
Article continues below advertisement
@heartsandbonesyoga recommends Prana's E.C.O. mat — or no mat at all!
Brea Johnson, who runs @heartsandbonesyoga says she used to use a Prana E.C.O. mat. They're made from non-toxic materials, 100 percent Thermoplastic Elastomer (TPE), and they're grippy, so you don't slide on your sweat during an intense flow sesh. However, that was the past — Johnson says she now really just flows at home without her mat, on her carpeted floors.
"When I do yoga at home, I'll use my floor and carpet," she writes to Green Matters. "So that's probably the most sustainable version — no mat at all!"