Ocean Pollution by Country: See the Worst Offenders
See which countries are the worst offenders when it comes to ocean pollution.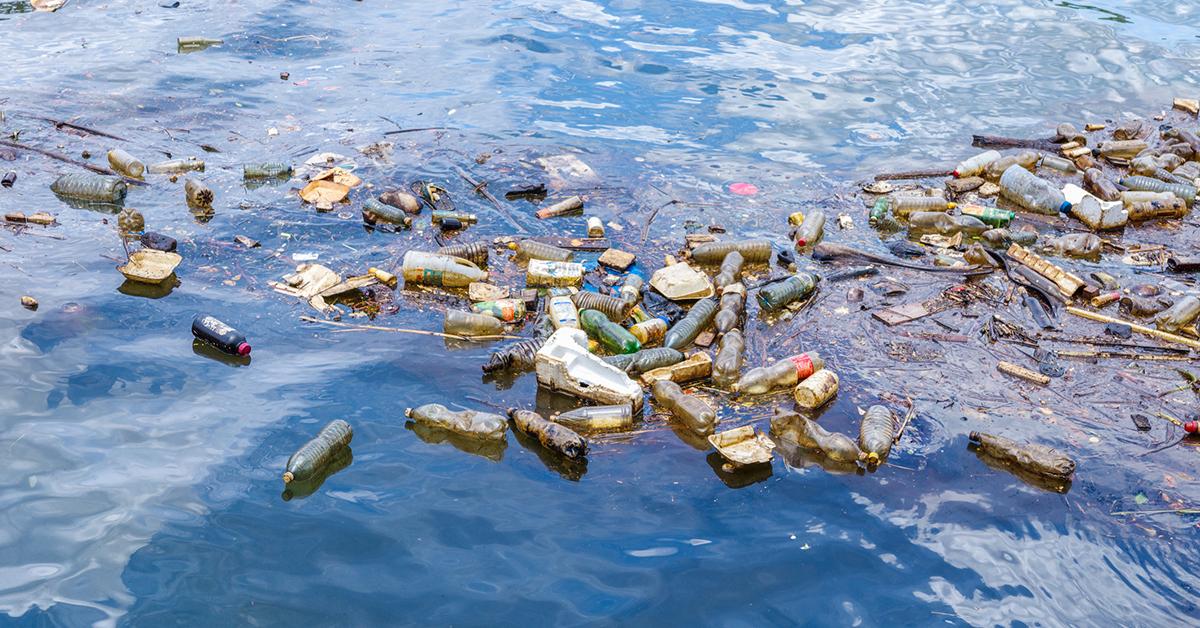 Ocean pollution is no joke. It's related to everything — climate change, the fate of marine life, our health and diets, and is even directly related to those dangerous, toxic algae blooms you keep hearing about. Ocean pollution is mostly made up of plastic that finds its way into our waterways and consists of two main categories: chemical pollution and straight-up trash. While ocean pollution is an international issue that requires immediate attention, you might be wondering which countries are the worst polluting offenders? Keep reading to find out which countries are polluting our oceans the most and more!
Article continues below advertisement
How much of our ocean's pollution is plastic?
We know that plastic pollution in our world's oceans is a massive problem. It does not matter how plastic is getting into our waterways — whether it is deliberately dumped or is blowing away from landfills and into oceans, it's all bad. What does matter is just how much ocean pollution there is; according to Ocean Conservancy, 8 million metric tons of plastic enter our oceans yearly. And that's on top of the already 150 million metric tons estimated to currently have already infiltrated our waterways.
As the fight for a trash-free sea continues, researchers have been looking at the statistics of ocean pollution by country. According to data obtained in 2010, the United States is responsible for 0.30 metric tons of mismanaged plastic waste and 0.11 metric tons of plastic marine debris that, in total, end up in global waters.
So, where does the U.S. stand in comparison to other countries who also pollute our oceans?
Which countries are the worst ocean polluters?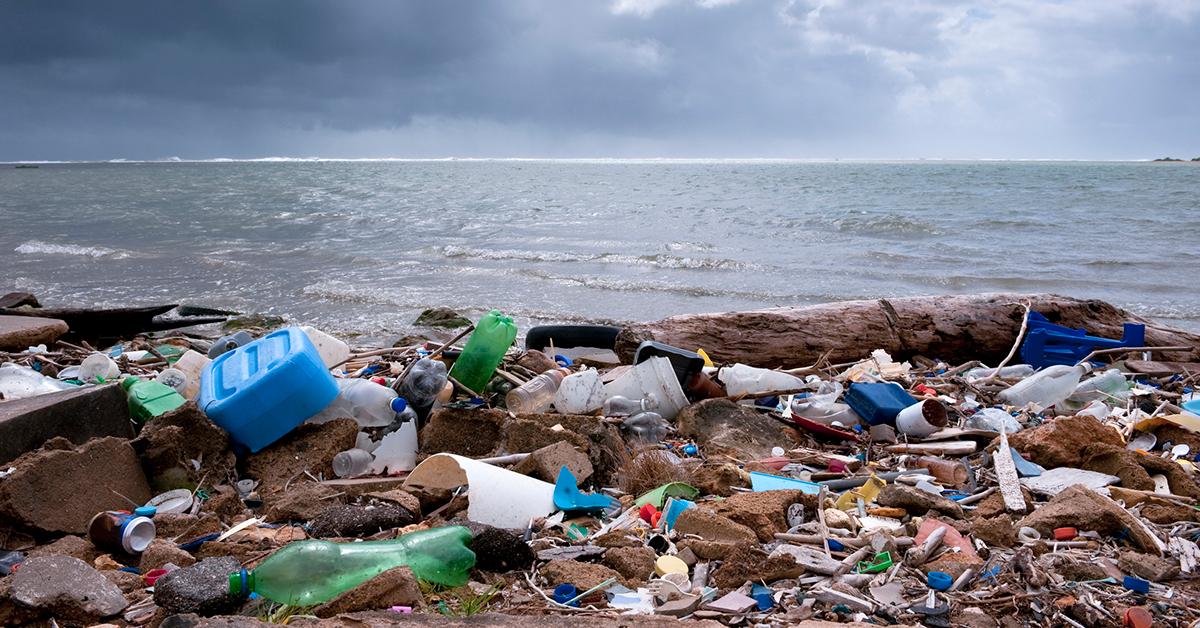 According to the 2010 data from Statista, China is the worst offender when it comes to the polluting of the world's oceans. In 2010, 8.8 metric tons of mismanaged plastic waste came directly from China; researchers estimate that 3.53 million metric tons of that mismanaged plastic waste ended up in the ocean. While only select countries were monitored, America's 0.30 metric tons pales in comparison to China's 3.53. Don't get us wrong, any plastic pollution in the ocean is bad, no matter the statistic, and the goal is absolutely to get to zero. However, based on this data, the United States is polluting a lot less in comparison to other countries, particularly China.
Article continues below advertisement
China may be the most prolific ocean polluter, but other countries are also contributing their share of mismanaged plastic and plastic marine debris. Right behind China is Indonesia, with 3.2 million metric tons of mismanaged plastic waste and an estimated 1.29 million metric tons of it winding up in our oceans. In third place behind Indonesia is the Philippines, Vietnam in fourth place, and Sri Lanka in fifth.
According to research published by Science Mag, China and Indonesia were the top sources of plastic bottles, plastic bags, and other trash that eventually found its way into our oceans. Indonesia and China's plastic ocean pollution combined, The Wall Street Journal reports, accounts for more than a third of the plastic pollution in global waters.
Where does ocean pollution come from?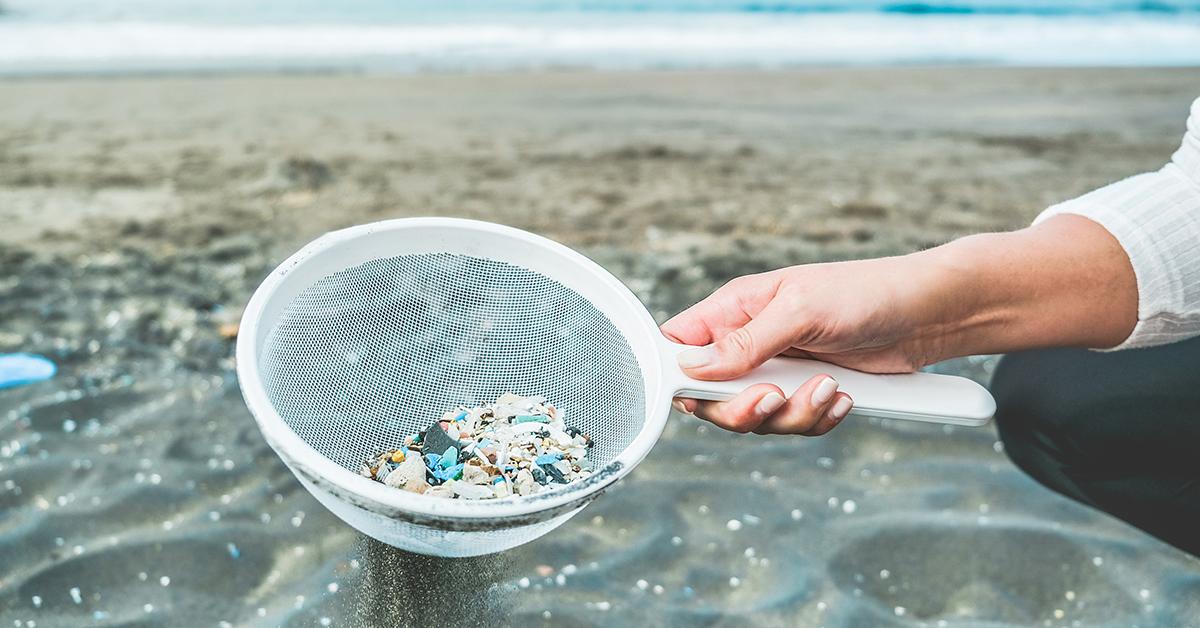 Ocean pollution generally begins on land, but it can also begin as air pollution. On land, there is something called runoff, which produces nonpoint source pollution. Runoff flows into the oceans, taking fertilizer, chemicals, and pesticides with it. According to the National Ocean Service, nonpoint source pollution occurs in nearly everything we use in the day to day: cars, trucks, boats, farms, ranches, septic tanks, and more. It can be small, or it can be big. When vehicles drip oil onto the roads and parking lots, even that pollution makes its way into our oceans. You see? Ocean pollution comes from literally everywhere. This is an example of chemical pollution finding its way into our oceans. But while chemical pollution is a big issue, trash is a significant problem, too.
Trash (particularly plastic, such as plastic bags) can accidentally find its way into our oceans, even if it was disposed of "properly." For example, plastic bags can blow away from landfills, garbage trucks, or dumpsters, eventually making their way into the water. Marine life can get stuck in these plastic bags or mistake them as food, causing harm to both the marine animals themselves and humans. (The issue with humans happens when we eat the fish who consumed the plastic.)
Article continues below advertisement
How does pollution affect the ocean?
Ocean pollution definitely affects humans, but most importantly, it directly affects the ocean itself. The ocean is an ecosystem, so when the ocean is polluted, natural processes, marine life, oxygen supply, and water supplies are all compromised, too.
Ocean pollution is particularly dangerous to marine life. Fish can get tangled and hurt in plastic debris, or they can mistake plastic for food and swallow it. As plastic breaks down smaller and smaller (but never actually biodegrades), smaller organisms feed on these microplastics, then bigger animals feed on these small organisms. The entire food chain gets infiltrated by microplastics and then when humans eat seafood, we ingest some of those microplastics as well.
Plastic pollution kills turtles, fish, marine mammals, and even birds. Somewhat indirectly, it also affects humans, too.
How does ocean pollution affect humans?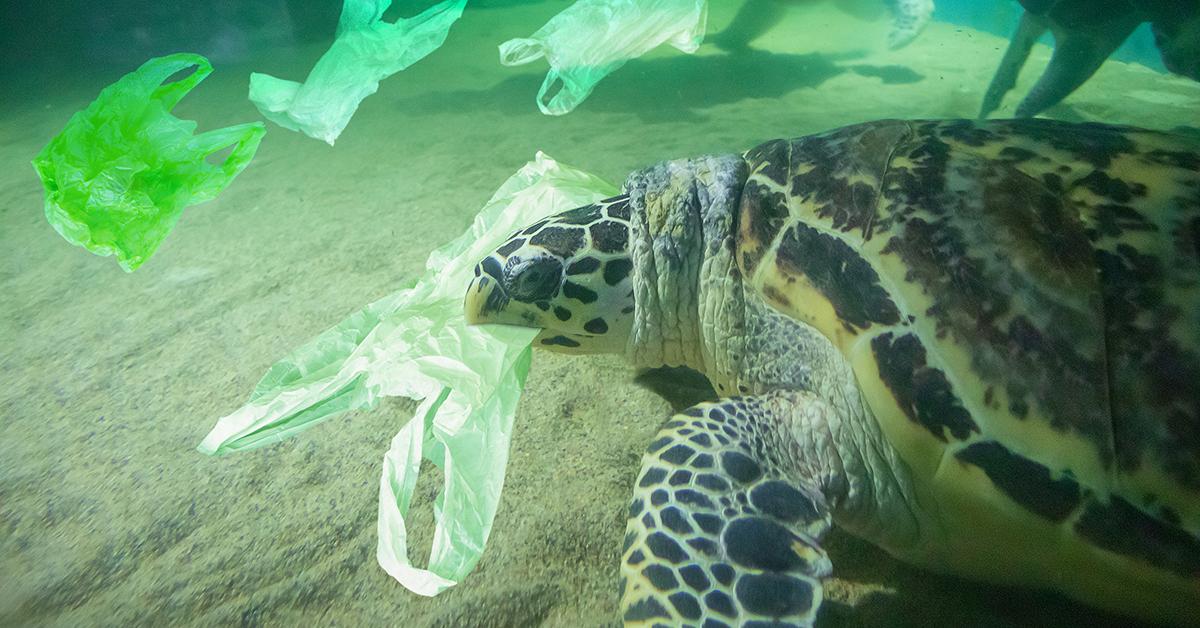 Ocean pollution affects humans because, first, ocean pollution affects marine life. When humans eat seafood that has been compromised by microplastics, we are essentially eating plastic ourselves. It's believed that plastic exposure can lead to health complications such as infertility, asthma, and even cancer.
When chemicals find their way into our oceans, they contaminate our water supplies. Bad toxins that can contaminate water supplies include oil, mercury, lead, and pesticides. Exposure to these contaminants is known to result in infertility, damage to the nervous system, damage to the kidneys, and more.
Let's also not forget that 90 percent of the oxygen we humans breathe is produced by marine plants. If the health of marine plants is compromised, then so is our oxygen supply. By this logic, if we keep polluting the oceans, then we are drastically cutting back on our oxygen supply.