6 Super Bowl Commercials That Highlighted Sustainability
Check out six of our favorite Super Bowl ads from 2022, each of which hopefully inspired viewers to consider sustainability.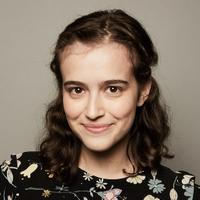 At the Super Bowl this year, we were pleased to see a number of commercials that focused on going green, from promoting EVs to tackling food waste. Below, check out six of our favorite Super Bowl ads from 2022, each of which hopefully inspired viewers to consider sustainability.
Article continues below advertisement
General Motors, 'Dr. EV-il'
Mike Myers reprised his role as Dr. Evil from the Austin Powers movies, along with Seth Green, Mindy Lee Sterling, and Rob Lowe, in an ad for General Motors' electric vehicles. Dr. Evil has taken over GM, and as his crew tells him, climate change is now "arguably the No. 1 threat to the world," and Dr. Evil is only the No. 2 threat.
"You must help save the world first, then you can take over the world," Frau tells Dr. Evil. In the end, Dr. Evil declares that GM is "going all electric," with the caption telling viewers that GM will have 30 EVs globally by 2025.
Article continues below advertisement
Salesforce, 'The New Frontier'
Matthew McConaughey starred in this spot for software company Salesforce, in which he poked fun at the billionaire space race, instead encouraging society to engage, plant more trees, and restore the Earth, ultimately promoting Salesforce's #TeamEarth campaign.
"It's time to blaze our trail, 'cause the new frontier, it ain't rocket science. It's right there," McConaughey declares in the ad.
Article continues below advertisement
Hellmann's, 'Mayo Tackles Food Waste'
Former NFL player Jerod Mayo appeared in an ad for Hellmann's mayonnaise, in which he tackles people who are guilty of making food waste. "Don't toss that! You can make grilled cheese with that bread!" he yells at someone tossing out stale bread, after tackling them. He tackles someone else and tells them to make potato salad; tackles someone to stop them from throwing away spinach, suggesting they use it to make a frittata; and then he tackles Davidson simply because he is "very hittable," according to the SNL cast member.
Article continues below advertisement
Hellmann's, though owned by the massive corporation Unilever, also ran an anti-food waste ad at last year's Super Bowl (featuring Amy Schumer), and the company even makes vegan mayonnaise these days.
Article continues below advertisement
Coinbase, 'QR Code'
Cryptocurrency is not a sustainable industry — but crypto-buying platform Coinbase may have had the most eco-friendly ad at this year's Super Bowl, in terms of production. Not to mention, Adweek ranked this commercial as the No. 1 Super Bowl ad of the night. For 60 seconds, a color-changing QR code bounced around a black screen with music in the background, with vintage screensaver vibes. There was no voiceover or text (until the very last second), prompting viewers to take out their phones and scan the QR code, which brought them to a website offering $15 in free Bitcoin to those who sign up for Coinbase.
Article continues below advertisement
So even though crypto is an energy-intensive industry with a high environmental footprint, it's undeniable that Coinbase's commercial involved less energy and resources than any other commercial that aired at the Super Bowl. That's not to say that the team behind the commercial (Accenture Interactive) didn't work hard on it — it's just that the spot likely required no travel, lighting, craft services, actors, sets, or props, all of which ads to the often high impact of any media production.
Article continues below advertisement
Chevrolet, 'The First-Ever All-Electric Chevy Silverado – New Generation (The Sopranos)'
Fans of The Sopranos loved this Chevrolet ad, which reunited cast members Jamie-Lynn Sigler and Robert Iler, and was directed by Sopranos creator David Chase. In the ad, Meadow drives an all-electric Chevy Silverado through New Jersey, parks it, and plugs it in to charge. Her brother greets her with a smile and a hug, clearly approving of her eco-friendly vehicle choice, something they once argued about in the series, as noted by Rolling Stone.
Article continues below advertisement
Wallbox
In 2012, Seth Thomas and his father, Kevin Thomas, were struck by lightning. Now, 10 years later, a Super Bowl commercial promoting Wallbox depicts a montage of Seth avoiding using electricity in a number of ways. He uses a 10-foot-pole to turn off the lights, plays an air guitar instead of an electric guitar in his band, and powers his laundry machine with a stationary bicycle.
Article continues below advertisement
"I've got issues with electricity, but I also have bigger issues, like saving time, money, and most importantly, doing my part for the environment. That's why it's time for me to move forward," Seth says at the end of the ad, which shows him finally facing his fear, and plugging his electric car into a Wallbox charger. Wallbox produces "advanced electric vehicle charging and energy management systems" that can be installed in home garages, and used to charge a number of EVs.
Article continues below advertisement
Green Matters' new book, Green Living, is the perfect guide to living an eco-friendly lifestyle for people at every stage of the process. You can order Green Living here.