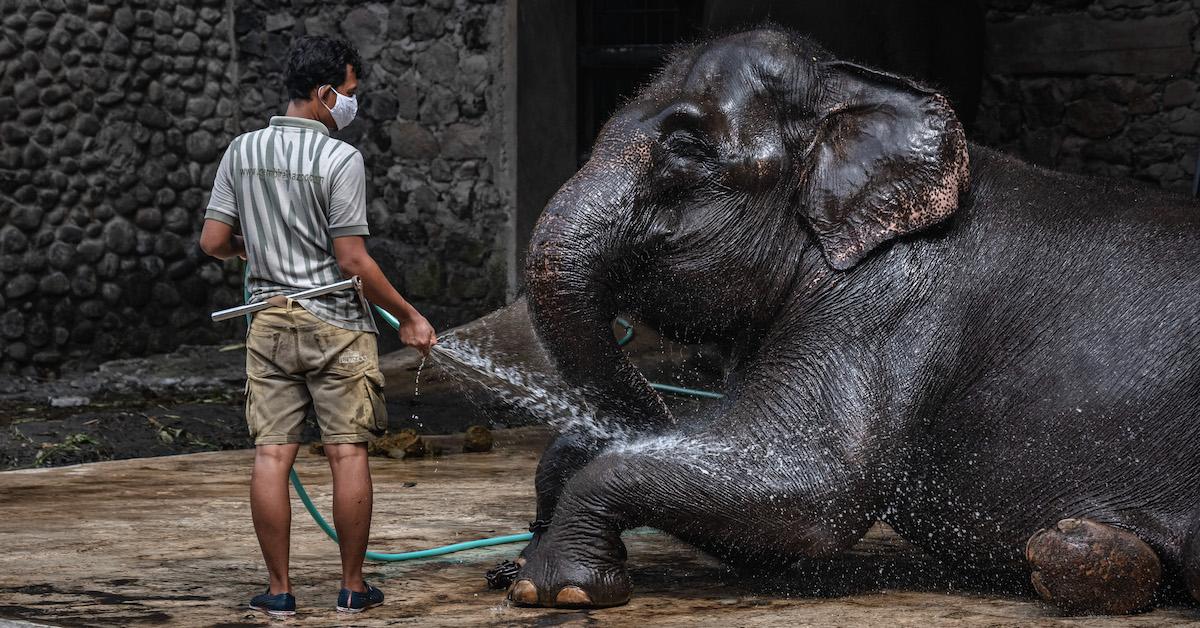 U.K. to Ban Zoos and Safaris From Keeping Elephants
Life is about to get a lot better for elephants in the U.K. The country is preparing to pass a new animal rights bill that includes a series of measures protecting animals across the U.K., including one that will prevent zoos from keeping elephants in captivity.
But the bill will do much more than just that for animals — here are all the details.
Article continues below advertisement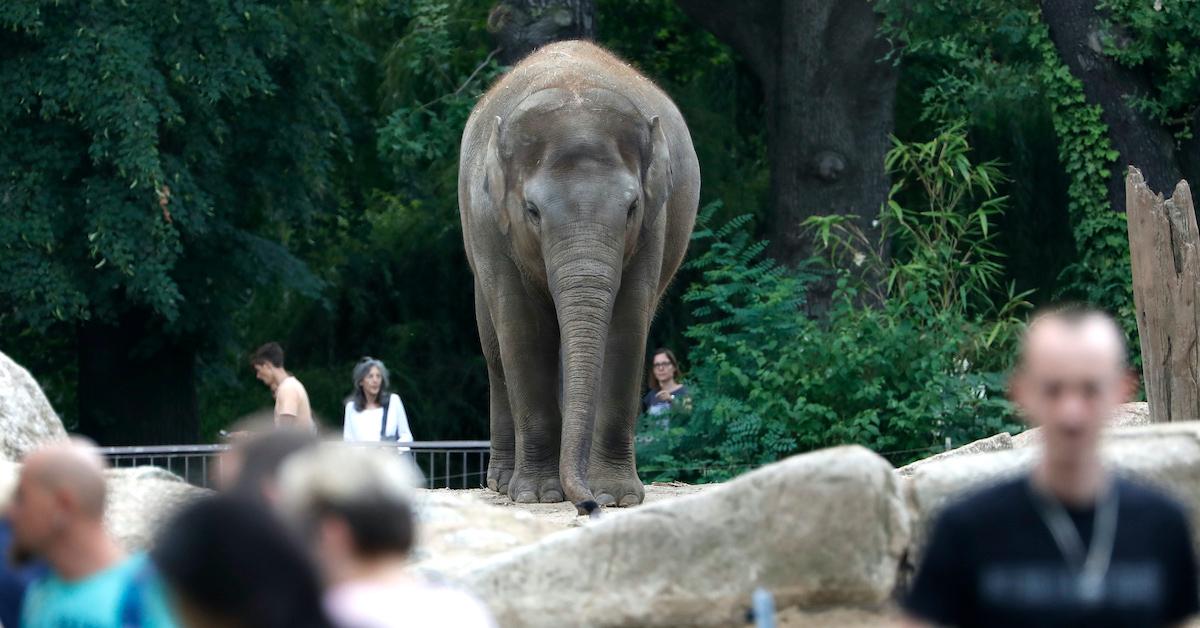 The U.K. is banning keeping elephants in captivity at zoos and safaris.
U.K. environment minister Zac Goldsmith is sponsoring the bill in question, known as the Animal Welfare (Kept Animals) Bill, which is expected to pass "later this year," as reported by VegNews.
Article continues below advertisement
The Animal Welfare (Kept Animals) Bill will bolster animal welfare in five key categories, as per the government website:
Puppy smuggling, which will be banned
Live animal exporting, which is typically done before fattening animals up for slaughter, which will be banned
Keeping primates as pets, which will be prohibited (though they can still be kept in zoos)
Livestock worrying, which essentially allows police to protect animals being kept as livestock from "dangerous" dogs
Zoos — the Zoo Licensing Act will be updated to improve regulations and conservation efforts at zoos.
And also as part of the zoo section of the bill, the U.K. will ban keeping elephants at zoos and safaris. It's unclear at this time if the bill will also apply to other common captive situations for elephants, such as circuses; it is also unclear what will happen to elephants currently being held at zoos and safaris.
Article continues below advertisement
"Elephants are highly intelligent, extremely social, sentient beings with complex family structures and bonds that last a lifetime," Audrey Delisink, Wildlife Director of Humane Society International, told The Beet in a statement. "They require space to roam freely with other elephants where they can express normal elephant behaviors and thrive emotionally and physically."
Article continues below advertisement
"The Kept Animals Bill will bring in some of the world's highest and strongest protections for pets, livestock and kept wild animals," environment secretary George Eustice added in a statement.
Additionally, the U.K. government says it plans to announce more laws to protect animals as part of its Action Plan for Animal Welfare later this year; the laws will have to do with microchipping, pet theft, welfare for farmed animals, and wildlife crime.
Article continues below advertisement
Living in captivity is hell for animals.
Even though many zoos give customers the impression that its animals are taken care of, there's no denying that living in captivity has a negative impact on most species.
Article continues below advertisement
As explained by Freedom for Animals, animals at zoos are forced to live in tight quarters that are far smaller (and have different conditions) than their natural habitats; they are sometimes forced to go through training to perform tricks; and they can suffer from zoochosis, which can cause depression, frustration, self-mutilation, excessive grooming, and more. These conditions often cause zoo animals to die prematurely.
In fact, wild elephants typically live to between 60 and 70 years of age, while captive elephants usually die before they turn 40, according to the nonprofit Last Chance for Animals. And as PETA notes, wild elephants often walk up to 30 miles a day looking for food — in zoos, they are confined to small enclosures that don't allow for walking more than a few yards at a time.
This bill to ban elephants being held in captivity across the U.K. is definitely a positive thing for elephants — and hopefully the country will soon ban other animals from the same fate.