8 Sustainable Sock Brands to Keep Your Feet Cozy and Eco-Friendly
Sustainable socks do exist — check out these 8 eco-friendly options.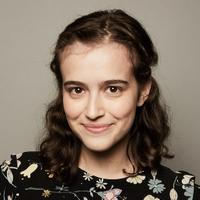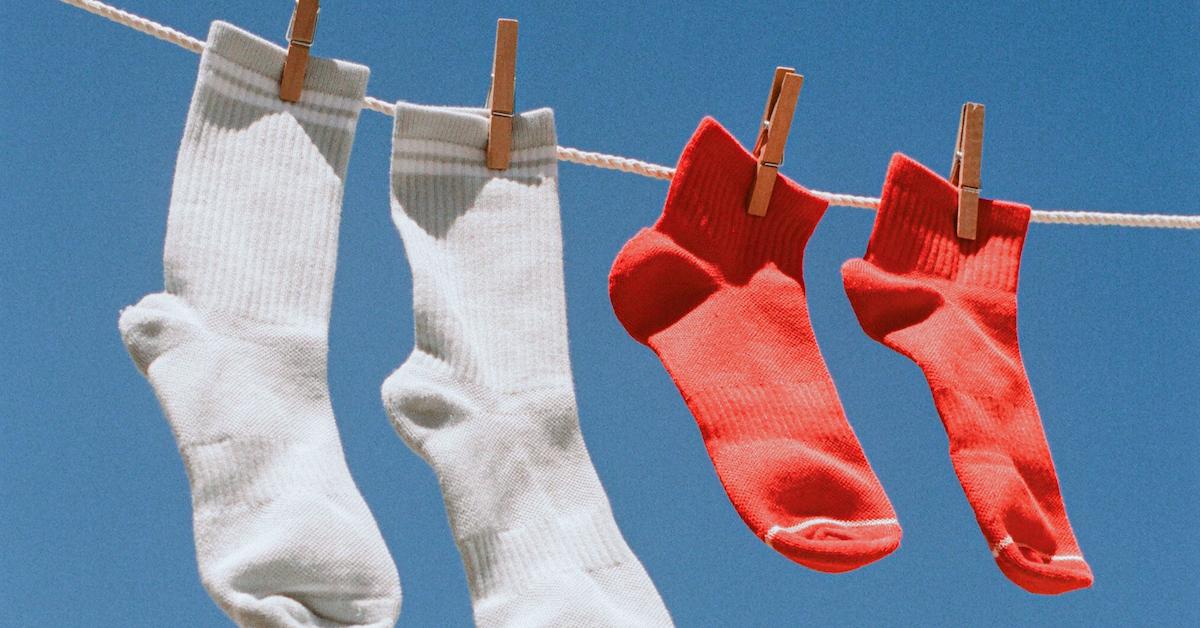 If you're trying to transition to a sustainable wardrobe, you may have noticed that socks have a particularly high turnover rate. While a pair of jeans can last for decades, most socks start growing holes after a few years — that's assuming your washing machine doesn't make them disappear first. Fortunately, there are plenty of brands making eco-friendly, sustainable, and animal-free socks.
Article continues below advertisement
Unfortunately, it's virtually impossible to find socks that are completely made from natural, animal-free materials — even the most eco-friendly brands out there dedicate at least 1 percent of the fabric content to a synthetic material to help the sock's stretch factor.
Although some people turn to wool socks as a zero-waste option (though most wool socks do contain a small percentage of synthetic materials, as well), unfortunately, the wool industry is far from zero-waste. The process of breeding, raising, and killing sheep typically requires large amounts of land, water, and other resources, making wool have a far higher impact than it seems, on most occasions — not to mention, taking wool from sheep raises an array of ethical concerns.
But no matter what your socks are made from, when they do eventually wear out, make sure to send them to fabric recycling, or upcycle them into rags for cleaning around the house.
Read on for eight options for shopping for ethically-made, sustainable, and vegan socks.
Girlfriend Collective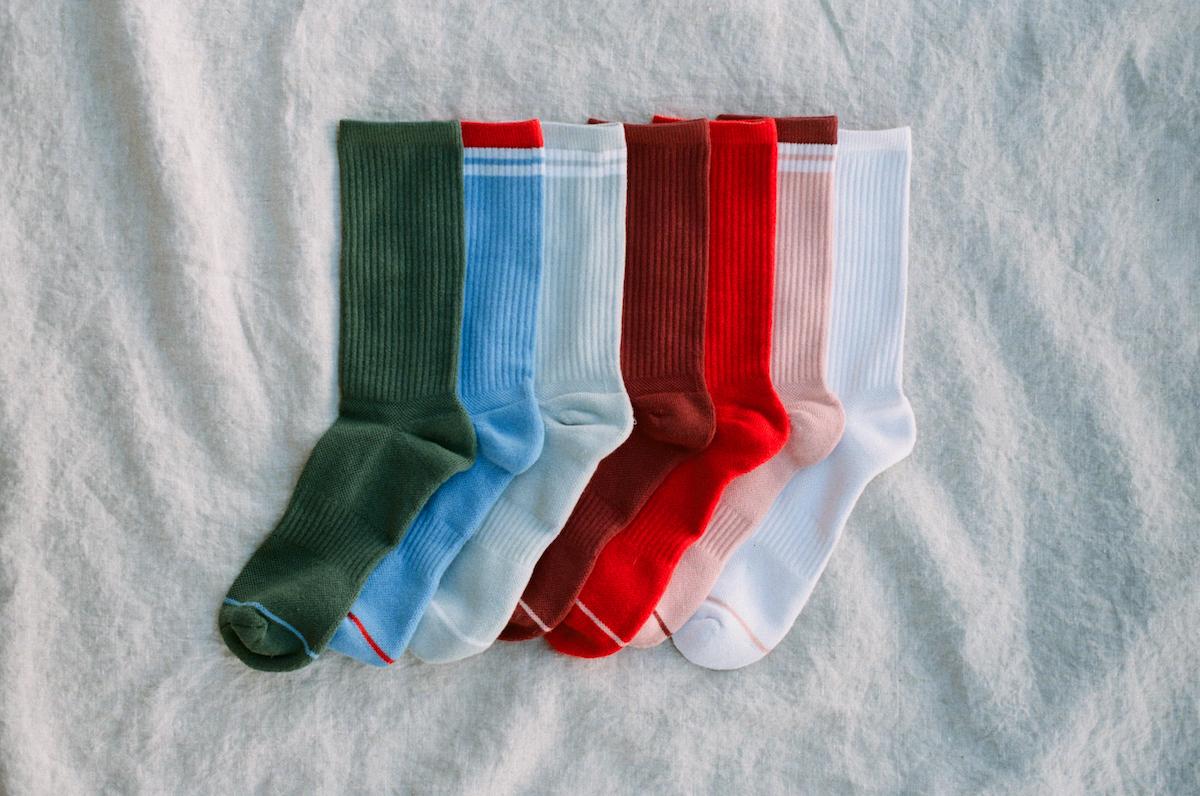 On June 25, activewear brand Girlfriend Collective launched a line of socks and underwear called Everyday GF. The socks are cushioned with extra arch support, and they are made from recycled plastic bottles. The trendy company has partnered with Unifi to offer a recycling program, where customers can mail back worn Everyday GF socks and undies to be recycled into new pairs.
While supplies last, Girlfriend is donating 100 percent of net proceeds from Everyday GF to three organizations supporting Black communities: The Loveland Foundation, The Okra Project, and the NAACP Legal Defense Fund, at a minimum of $20,000 for each charity.
Article continues below advertisement
Conscious Step
Conscious Step socks are made from GOTS-certified organic cotton (the breakdown of most pairs is 75 percent Organic Cotton, 23 percent Polyamide, 2 percent Spandex), and the company's socks are made in an ethical workplace free of child labor, with minimum wage compliance, overtime compensation, and more.
Conscious Step is all about supporting charities — it is a 1% for the Planet company, and each pair of socks is named after the cause its proceeds benefit (and is seen in each sock's design), such as Socks That Save LGBTQ Lives, Socks That Plant Trees, and Socks That Protect Turtles.
Article continues below advertisement
Kind Socks
Kind Socks is a Black-owned company founded by Stephen Steele after he saw a market need for socks that were simultaneously colorful, ethically-made, and sustainable. Most of the socks are made from 98 percent GOTS-certified organic cotton and 2 percent elastane, and they're made by workers in a safe workplace who are paid fairly, according to the brand. Additionally, Kind Socks donates a portion of the profits from each sock collection to a different charity.
Article continues below advertisement
Osom Brand
Osom Brand socks are made from mostly recycled fibers using a waterless and dye-free process — Osom's dyes come from the clothing the company recycles. Osom socks, which claim to be zero-waste (though they do contain a small percentage of synthetic materials), are made ethically in Guatemala, and the 1% for the Planet company offers socks in a variety of patterns and styles.
Article continues below advertisement
Solmate Socks
Solmate Socks is a Certified B Corporation that manufactures its socks at its own mill in Hickory, N.C., and pays its employees with living wages and medical benefits. Most of the brand's socks are made from 62 percent recycled cotton, 22 percent recycled polyester, 15 percent nylon, and 1 percent Lycra. Solmate Socks come in a variety of colorful patterns and sizes, ranging from baby to adult, and the company also makes accessories like hats and gloves.
Article continues below advertisement
Harvest and Mill
Harvest and Mill makes its clothing (including socks, shirts, and pants) from 100 percent U.S.-grown organic cotton, which is then spun and knit independently in Berkeley, Oakland, and San Francisco. Most pieces are natural, undyed, and unbleached, the dyed pieces are made with natural dye by U.S. dye artists, and the black garments are made with fiber reactive dyes in the U.S. Plus, all Harvest and Mill packaging and many of the brand's clothing items are compostable.
Article continues below advertisement
Rawganique
Rawganique makes socks from natural materials including organic cotton terry, organic hemp terry, and organic French flax linen (with small percentages of wood fiber and elastic fibers), all grown in the U.S., Canada, and Europe. Rawganique sells a total of more than 1,000 products, including clothing, shoes, accessories, yoga accessories, and much more. On its website, the small business explains that it is proudly sweatshop-free, it rejects the business practice of greenwashing, and its facilities are based in a homestead on Canada's Denman Island.
Article continues below advertisement
Secondhand Stores
OK, bear with me here — while you probably don't want to wear secondhand socks, thrift stores and thrifting websites are still great places to shop for them. That's because many secondhand shops receive donations of brand new socks, still in the packaging; in fact, some thrift stores may actually only accept donations of clearly unworn, packaged socks. Additionally, users of websites like Poshmark or Depop may list brand new socks that have never been worn.
While the secondhand socks you find may not be made from sustainable materials, you'll be taking them out of the waste stream — and probably scoring a great price.