Green Circle Salons Will Help You Find a Zero-Waste Haircut, Manicure, and More (Exclusive)
Green Circle Salons is a certification program that helps customers find eco-friendly salons.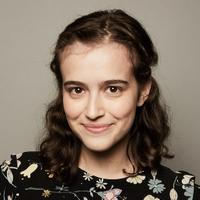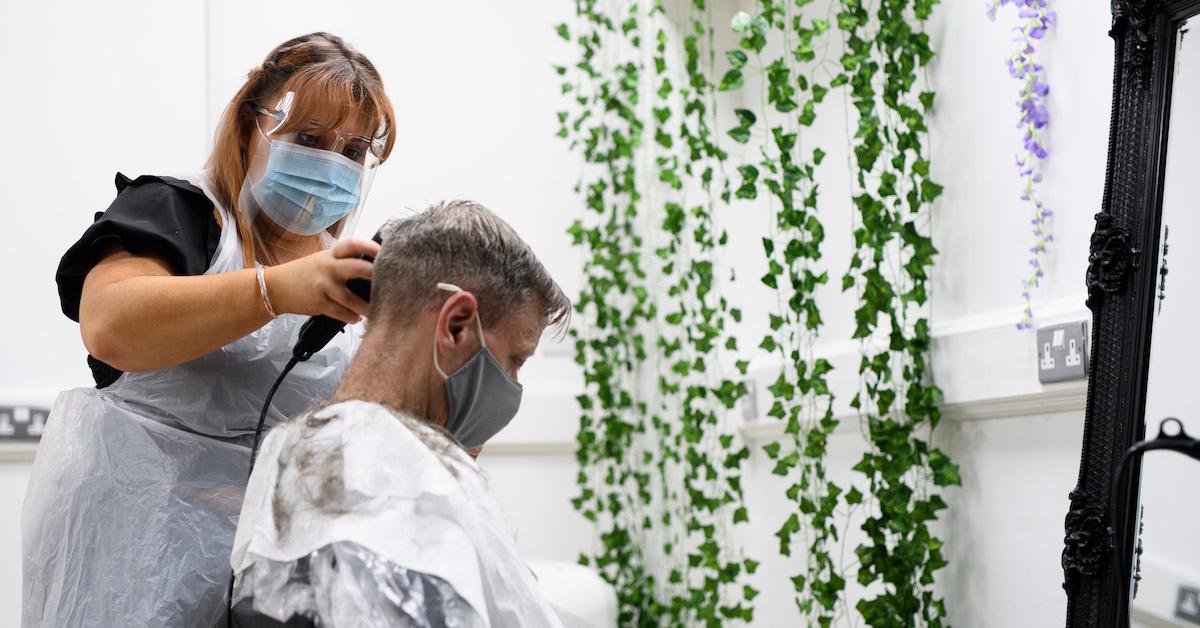 If you've ever been to a salon — whether it's to get a massage, haircut, or manicure — you may have noticed that things can get pretty wasteful — in fact, the beauty industry produces 877 pounds of waste every minute. But there are plenty of ways to run a salon without trashing an endless stream of product bottles, aluminum foil, wax strips, nail files, paper towels, and, of course, all that hair on the floor.
Green Circle Salons is a certification program that helps customers find eco-friendly salons, proving that your pampering experiences can be as zero waste as they are relaxing or beautifying.
Article continues below advertisement
"I think the biggest challenge we face is climate," Shane Price, Green Circle Salons' founder and CEO, tells Green Matters — and that's exactly why he started his company.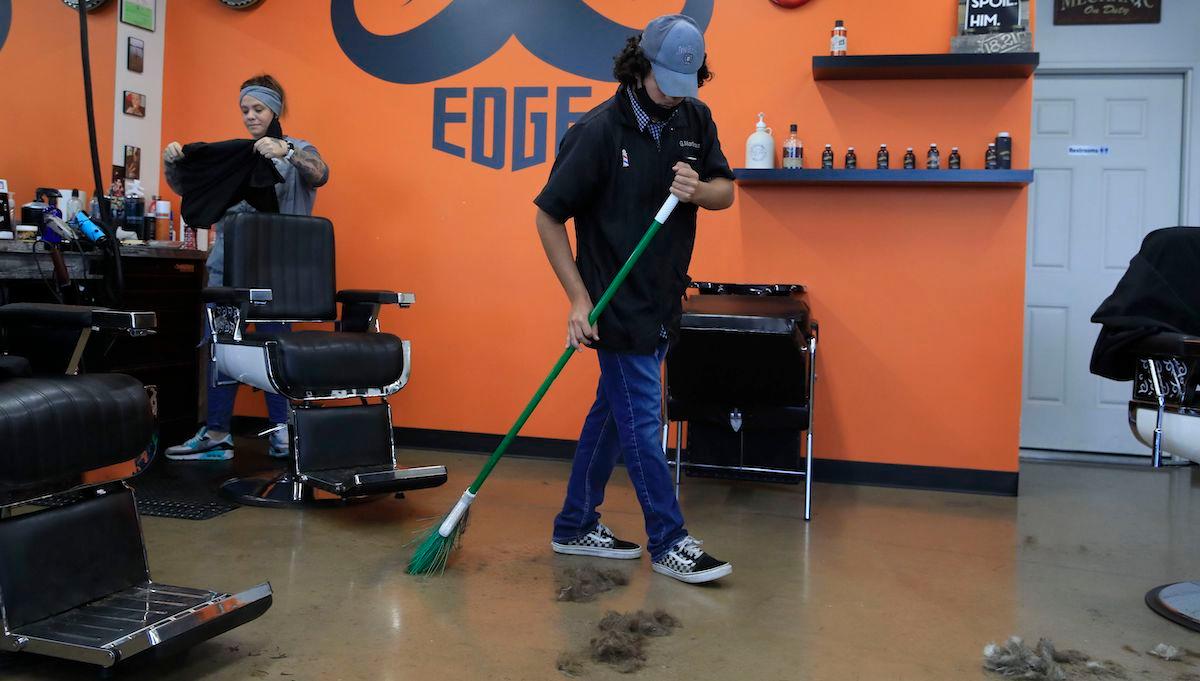 Article continues below advertisement
Green Circle Salons certifies salons as sustainable and helps them reduce waste.
In response to the severity of the climate crisis, coupled with statistics about waste in the beauty industry, Shane Price was inspired to found Green Circle Salons in Toronto, Canada in 2009. Now, 12 years later, there are 16,000 certified sustainable salon professionals across the U.S. and Canada.
No matter how big your salon is, you can become a Green Circle Salon. The company will then work with you to create a custom program to help you become a Certified Sustainable Salon. The initial focus is waste reduction — Green Circle Salons will provide your salon with bins to collect waste, which helps all Green Circle Salons reduce their waste by up to 95 percent. Green Circle Salons has dozens of partner companies that help them recycle the otherwise difficult-to-recycle items.
Article continues below advertisement
There are bins for waste categories including metals (like foil and aerosol cans), excess hair color (which is separated into water and oil, and then turned into clean energy), miscellaneous single-use items and PPE waste (which are recycled into clean renewable energy or ash, which can be used as an asphalt filler), and hair clippings (which are either composted, recycled into biocomposite plastic, used in research, or used to help with oil spills!).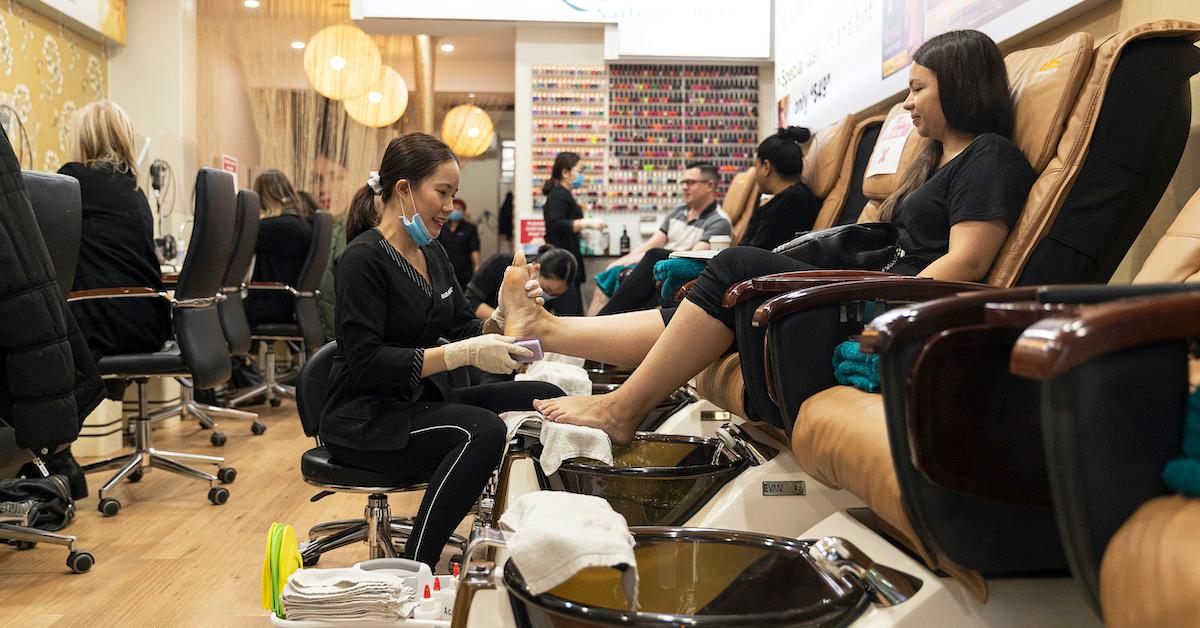 Article continues below advertisement
How to find an eco-friendly salon:
Green Circle Salons lists all Certified Sustainable Salons in a database on its website. To find a sustainable salon near you, just enter your city, and a list of the nearest Certified Sustainable Salons will come up. From there, you can click on a salon's name to see what brands it uses and its contact information.
You can also filter the search tool to only show you salons that use a certain brand's products — a few popular cruelty-free brands you can sort by include Aveda, DevaCurl, and Kevin Murphy. And when you book a massage, waxing, hair treatment, or anything else at any of Green Circle Salons' approved salons, you can rest assured that your appointment is producing far less landfill waste than it would at an average beauty parlor.
Article continues below advertisement
How salons can be more sustainable:
Price believes that being listed in his company's database can help any salon gain new customers and therefore make more money.
And once a salon starts noticing an increase in profit, Green Circle Salons helps guide the salon's owner on investing new revenue into making the business more sustainable overall. At this point, the next step is to "do an audit on the salon," according to Price. "I would step back and take the 5,000 foot view, and just look at the footprint of the salon," he says.
Generally, Price recommends all salons install low-flow shower heads in their shampoo sinks to reduce water use. He also recommends looking at the lighting, electricity, and heat, and finding a way to make all those things have a lower environmental impact, perhaps by installing high-efficiency light bulbs and other appliances — which will also lower bills.
Article continues below advertisement
"You won't get the benefits for maybe a couple of years, but you will see the benefits environmentally and financially if you invest in it, but it may take a little while," Price says.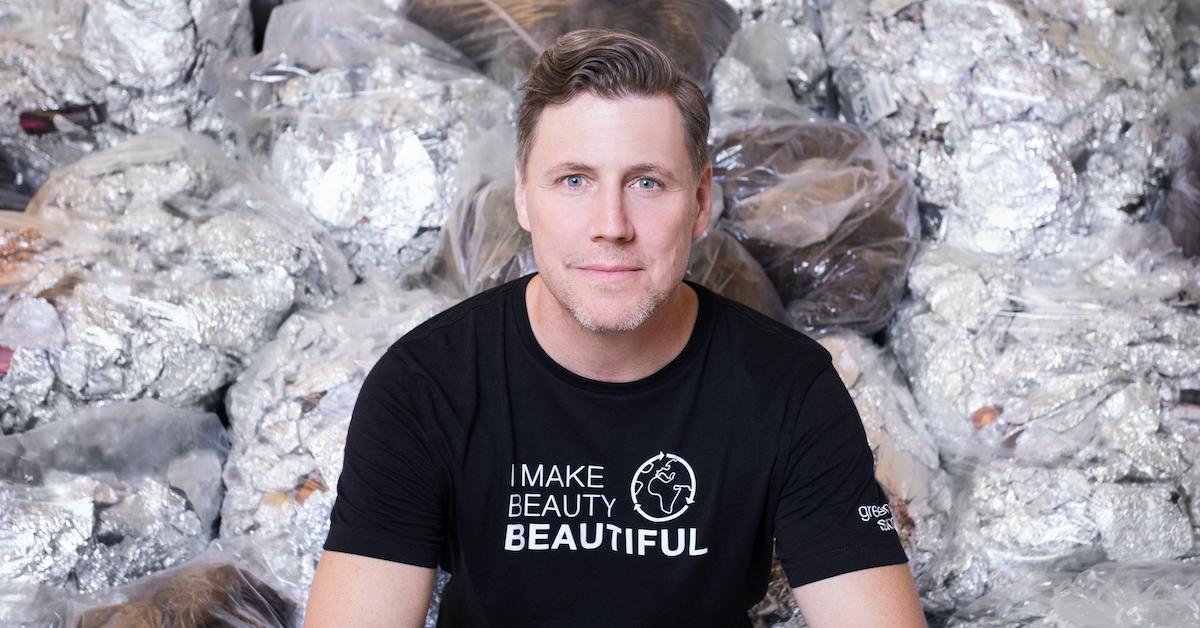 Article continues below advertisement
To fight the climate crisis, we need to look at every industry.
The beauty and wellness industries are all about making us look and feel good — and they should help Mother Earth feel the same way.
To fight the climate crisis, these industries (as well as all other major industries on Earth) need to start seriously addressing their environmental impacts — and Price hopes that Green Circle Salons can make a significant dent in the beauty and wellness industries' footprints.
"There's clean air, clean water, clean soil — and without these elements that exist in our world, we can't live," Price says. "Our whole mission really is galvanizing everybody we can around a simple but really effective green platform or mission or movement, whatever you want to call it, to really make a difference in our world."
CORRECTION, Monday, Aug. 23, 10:13 a.m: This article has been updated to reflect that Green Circle Salons has 16,000 certified sustainable salon professionals, not 16,000 certified salons.
CORRECTION, Wednesday, Aug. 25, 4:27 p.m: This article has been updated to reflect minor details about Green Circle Salons.