Young Artist Upcycles Old Car Tires Into Pet Beds That Are as Adorable as They Are Eco-Friendly
A young Brazilian artist collects discarded car tires and upcycles them into pet beds.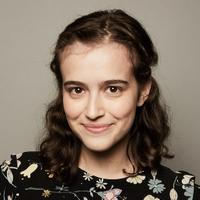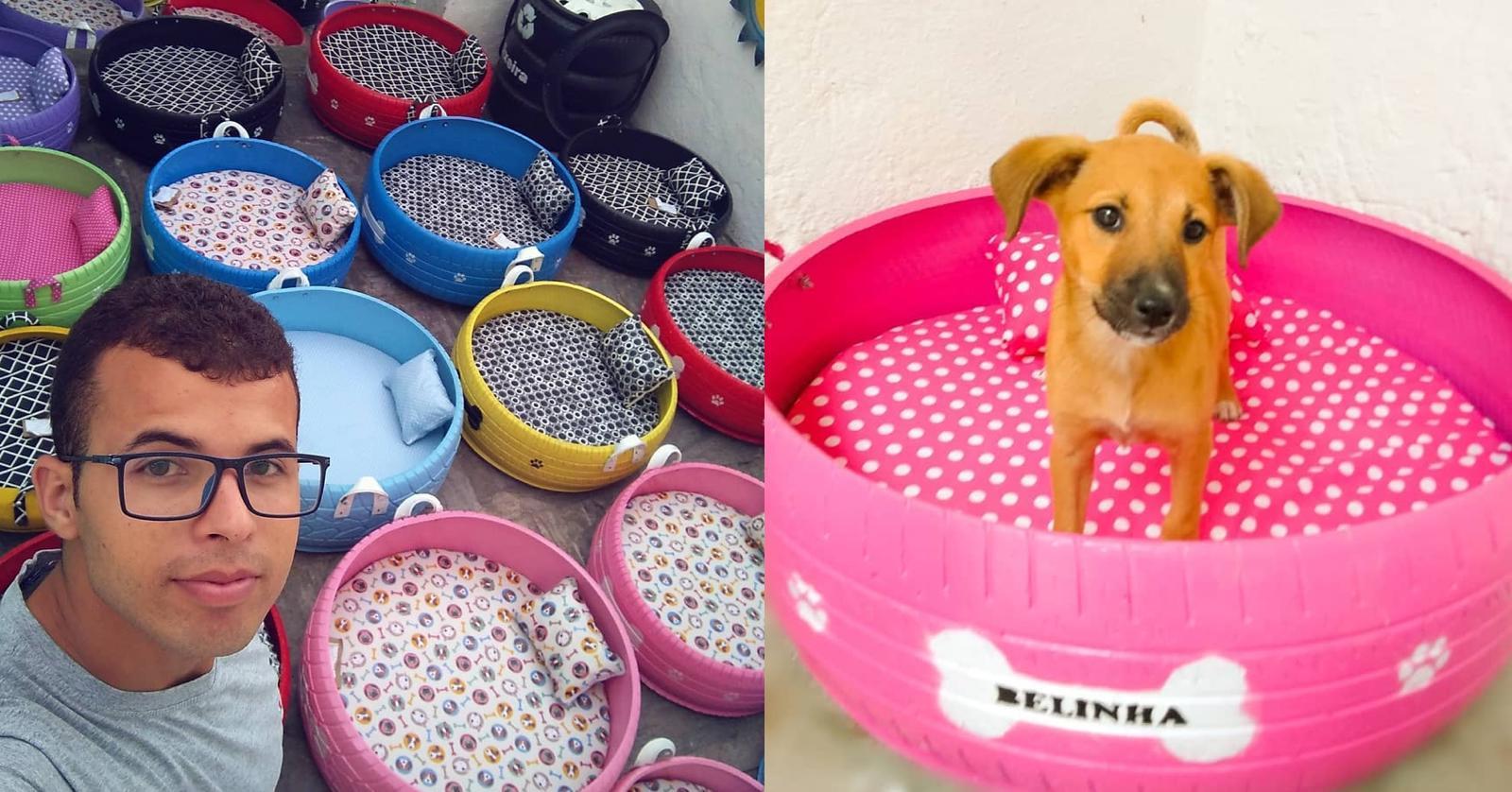 When Brazil-based artist Amarildo Silva, 23, realized there was a surplus of discarded tires littered around his city, he set out to do something to change that. As reported by the website BrightSide, Silva spends his free time collecting abandoned tires, which he then upcycles into pet beds. According to Silva's Instagram page, he started his own business, called Caominhas Pets Oficial, to sell his upcycled pet beds in Brazil.
Article continues below advertisement
Here's how Silva's process works, as explained by BrightSide. First, he collects all the tires he can find, cleans them (pretty thoroughly, I would imagine), paints them (complete with a dog bone and paw print design as well as the pet's name), and then adds a homemade cushion and pillow. Silva keeps his 16,000 Instagram followers up-to-date on the his eco-friendly project with frequent posts.
Article continues below advertisement
Silva often shares photo of himself posing with piles of discarded car tires — and the shots are typically captioned with inspirational quotes. For example, a recent post featured the Walt Disney quote "The best way to start is to stop talking and start doing," in Portuguese.
Article continues below advertisement
He also shares plenty of shots of dogs and cats chilling in their upcycled pet beds — and oh my goodness, it's just too cute.
Article continues below advertisement
Article continues below advertisement
Silva has also given fans a glimpse into his manufacturing process, which, lucky for him, seems to happen outside in the Brazilian sunshine.
Article continues below advertisement
Additionally, Silva has has expanded his business by transforming car tires into other eco-friendly structures. For example, he has turned tires into recycling bins, planters, and furniture.
Article continues below advertisement
Green Matters spoke with Silva via email, where he opened up about how his business got started, how successful it has been so far, and how he has used it to give back to his community. Two years ago, when working in a supermarket, Silva had dreams of working for himself one day — so when he came up with the idea for upcycled tire pet beds, he loved that it would not only give him an extra income, but also help animals and the environment. Win, win win! It all started with six units for his colleagues, and over the past two years, his business has grown exponentially.
Article continues below advertisement
"Over the course of two years, I already removed 1,500 units of old tires from the environment making only the [pet beds]," Silva tells Green Matters in an email. But including all the other things he's made with tires, he estimates that he has repurposed anywhere from 5,000 to 6,000 tires. "This certainly makes a very big positive impact on nature," he tells Green Matters.
Article continues below advertisement
At the moment, Silva is only fulfilling orders for people in two states in Brazil, but he has dreams of expanding worldwide. "There are many people from other countries interested in buying, but I can not send," he tells Green Matters, explaining that he does not have the capital to make that happen at the moment. "So, I would like to make an appeal to some company or investor who believes in my work, so that we can have more people buy the sustainable product, and everyone will be doing their part with environmental awareness."
On top of running Caominhas Pets Oficial, Silva is also dedicated to helping the environment in several other ways. He tells Green Matters that he donates a portion of his proceeds to nonprofit organizations "that care for animals so they can help sick dogs with food, medication and surgeries." Additionally, Silva says he has taught workshops at schools, where he teaches students about the importance of sustainability and how they can also learn to convert old tires into new, practical products.
So next time your pet chews up and completely destroys that pet bed you spent $200 on, consider getting creative and DIYing a replacement.