For Earth Day, Students Will Strike for 72 Hours: "Inaction Is Not an Option"
On Earth Day 2020, students will strike for three days in honor of the 50th anniversary of the holiday.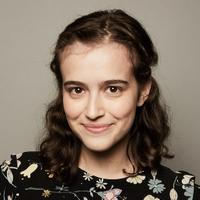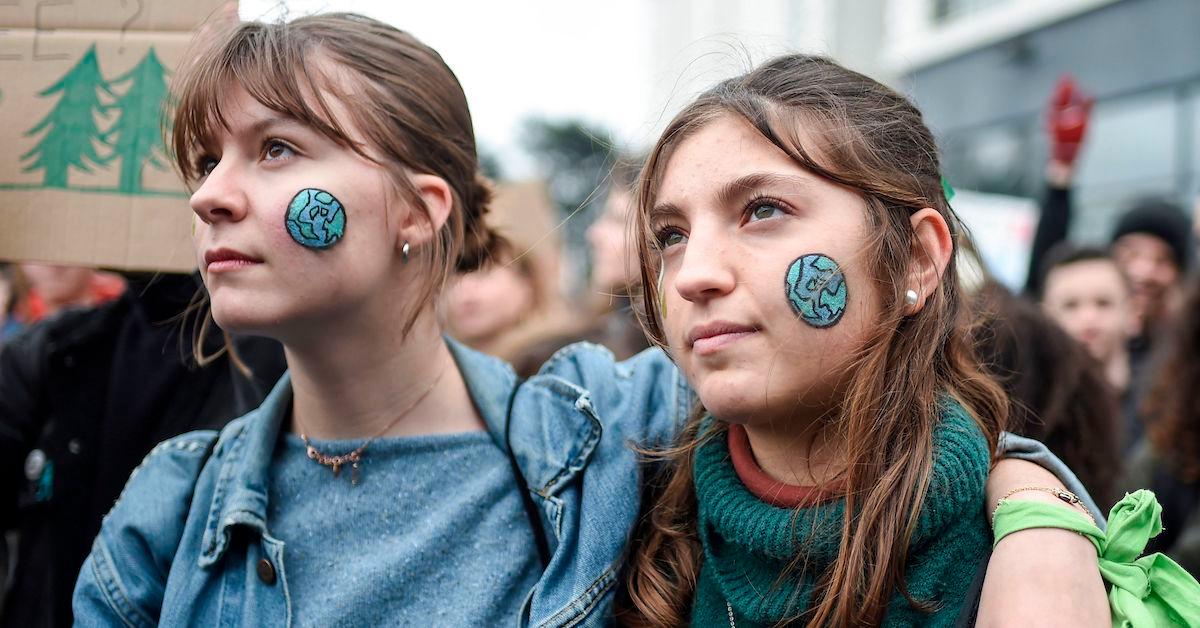 One protest can make a big difference — so how much of a difference could three days of protesting make?
In honor of the 50th anniversary of the first Earth Day, climate activists from all across the U.S. are planning 72 hours of school strikes on April 22, 23, and 24 of this year. To announce the Earth Day Strikes, a group of activists (including Jane Fonda and John Kerry) co-wrote an op-ed for MTV news. The team behind the strike, known as Strike With Us, is made up of a coalition of youth organizations and a coalition of adult organizations. In the letter, they explain how the three strikes will differ, why indigenous youth and youth of color will be at the forefront of this protest, and why "inaction is not an option."
Article continues below advertisement
"We have had enough of the inaction of government and business leaders. Now is our time to come together and be unified in our demand for change," the op-ed reads, pointing to some of the successful strikes over the past year. "However, marching and striking for a day is just a start," the letter continues. "It's now time to take it to the next level and sustain this momentum over time." For that reason, the activists behind the strikes have come up with a plan to maximize all three days.
Article continues below advertisement
A large focus of the strikes will be looking to the wisdom of indigenous people. "Indigenous youth and youth of color, who are disproportionately affected by the climate crisis, have claimed their rightful seat at the table," the letter reads. "We are uniting all youth and adults across nations and movements. We call upon everyone — every single one of you — to join us as we strike for climate justice on Earth Day."
Earth Day, which is Wednesday, April 22, will be a day to "listen to Indigenous peoples' wisdom, reflect on our connections to this earth, and serve as an invitation for everyone to make the decision to join us and commit to making climate change action a top priority." Earth Day will also launch "three days of mass actions, including rallies, marches, strikes, teach-ins, and protests."
Article continues below advertisement
The following day, Thursday, April 23, will focus on community action. Organizers will encourage students to demand their colleges divest from fossil fuel investments, and encourage adults to demand their employers, banks, businesses they frequent, and more to divest from fossil fuels as well. "This is the day that we must reach out to everyone we know and ask them to step up with us," the letter reads.
And on Friday, April 24, youth leaders will lead massive strikes and protests in cities all across the country. "Led by young people, we are calling on everyone who can to strike from school or work, and take to the streets," they write. "We are united in our demands for immediate action to address this existential threat of climate change. This is our time to stand together and use our collective voice to demand action."
It's fitting that the mass strikes will fall on a Friday, aligning well with Greta Thunberg's Fridays for Future movement. Greta has been striking every Friday since August 2018 to spread awareness for the climate crisis, and she has mobilized millions of people all over the world to join her.
Article continues below advertisement
Interestingly, the Earth Day Strikes are being framed a countdown to the U.S. presidential election this coming November. "The climate and how it will impact our future must be at the top of every voter's mind," the op-ed declares.
If you want to participate in the Earth Day Strikes this April, the organizers recommend signing your name to show support for the movement and to receive email updates about the strikes.