Earth's "Black Box" Will Outlive Humankind, Gathering Climate Data and Research
What is Earth's Black Box? Scientists have created an indestructible structure located in Tasmania that will collect all climate research and data.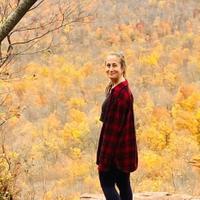 Over the years, we have gathered quite a bit of information on how the world works, especially in regards to climate change. And although there are exorbitant amounts of data out there to keep track of — between books, articles, tweets, conversations, and beyond — Earth's Black Box will outlive humankind, continuously collecting this kind of crucial information. Yes, there is an actual "Black box" that's located in Tasmania, and it's effectively been designed to survive long after we're gone.
Article continues below advertisement
And although it may feel like a monitoring system that's tracking our every move, Earth's Black Box could ultimately be an important tool for future civilizations to avoid making the mistakes we have.
"Obviously it's really a powerful concept when you say to someone, 'Earth's got a black box'. Because they're like, 'Why does it need a black box?'" Jim Curtis of Clemenger BBDO, who is working alongside University of Tasmania researchers, told ABC News. "But first and foremost, it's a tool."
Article continues below advertisement
What is "Earth's Black Box?"
Similar to what's often planted in aircrafts to record what happens if there's a crash, Earth now has its own "black box" to save important information, through the worst possible conditions. Once it's completed, according to EuroNews, the black box will collect climate data and research to help guide future societies. And if technology eventually ceases to exist, scientists assume that anyone can break through the box's steel walls will be able to decipher symbols as a mode of communication.
Article continues below advertisement
The 30-something foot steel structure is being erected on a granite plane in the island state of Tasmania because of its "geopolitical and geological stability." It's being powered by solar panels in case other power sources fail, and in addition to research, data, tweets, and news, it will contain computers that continuously track the Earth's climate patterns, including sea level data, temperatures, atmospheric CO2, and more. Its construction will supposedly be completed by sometime next year.
Although it only will contain up to 50 years' worth of data thus far, it will be able to pack in up to five decades more — as long as society as we know it lasts that much longer, of course.
Article continues below advertisement
"The box will act as an indestructible and independent ledger of the 'health' of our planet," Jonathan Kneebone of an artistic collective called Glue Society, which is working on the project, told CNN. "And we hope it will hold leaders to account and inspire action and reaction in the broader population."
Article continues below advertisement
How much longer is Earth expected to exist?
As previously mentioned, Earth's Black Box will likely be able to pack in up to 50 more years' worth of climate information. But how much longer will Earth, as we know it, continue to exist? Climate change has led to the Earth's demise in year's past — in the last 4.5 billion years mass extinctions have happened before, which were likely due to both mass coolings and mass warmings alike.
After the End-Ordovician mass extinction which was assumed to be caused by a mass cooling, it's assumed that the Late Devonian Mass Extinction took place due to climate change-induced ocean acidification. Then the End-Permian Mass Extinction, which was likely due to global warming, wiped out about 96 percent of life on Earth.
Hopefully that won't be the case this time, but based on the construction of the Black Box, scientists seem to think it could easily happen again.