Ben & Jerry's Is Now Making Dog Ice Cream — but What Is It Made Of?
Although treating your dog to human food is eternally enticing, doing so safely is absolutely vital — dogs aren't able to eat everything that humans can, and while we can't share most of our favorite treats with our fur babies, such as grapes or chocolate, there are now doggy versions of ice cream you can buy, to give your dog an ice cold treat they'll absolutely love.
Article continues below advertisement
In fact, Vermont-based ice cream giant Ben & Jerry's recently introduced a canine version of its classic frozen dessert to its delicious lineup. Keep reading for more on the brand's new dog ice cream, ingredients to look out for, other companies that are currently in the dog ice cream biz, and more.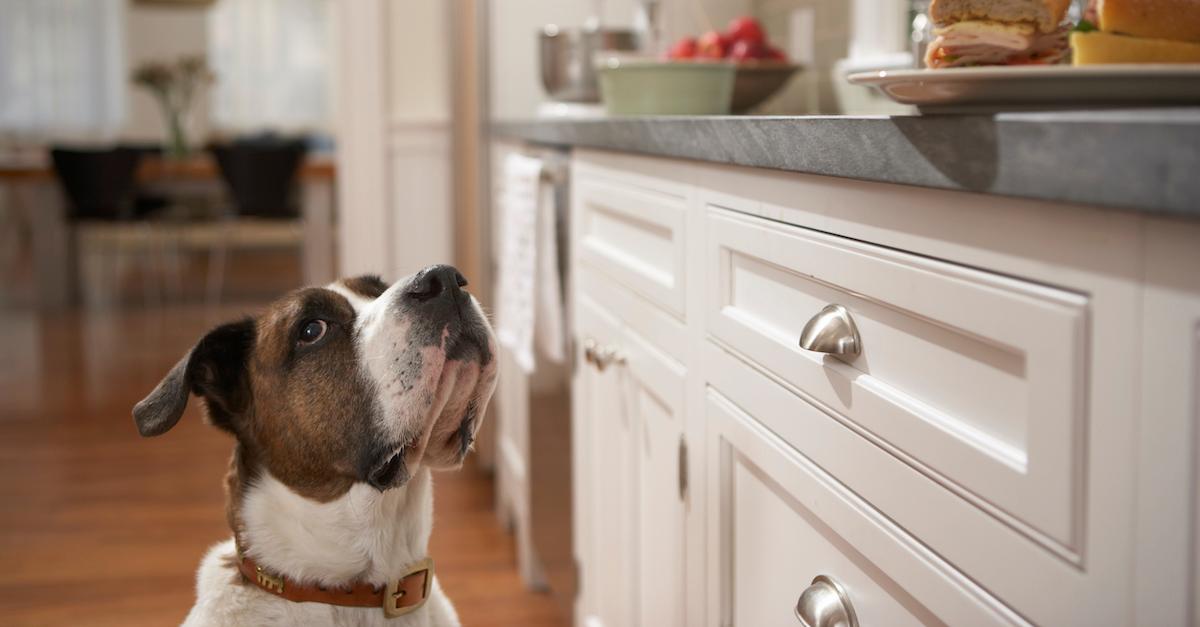 Article continues below advertisement
Ben & Jerry's dog ice cream is doggone sweet.
Ben & Jerry's is delving into the dog ice cream market with two Doggie Dessert flavors, fit for any good boy. According to the company's press release, each flavor is sunflower butter-based and includes whole, real ingredients that can be found in any of the brand's other products made for humans. The flavors include "Pontch's Mix," which blends peanut butter and pretzels, and "Rosie's Batch," which combines pumpkin and mini cookies into each spoonful.
Both flavors will be sold in individual 4-ounce mini cups for $2.99 each, or in a multipack of four for $4.99 in supermarkets, mass retailers, and select pet stores across the country. Both flavors were named after pups who helped foster a dog-loving environment within the Ben & Jerry's offices, which remain notoriously pet-friendly to this day.
Article continues below advertisement
"We know our fans love their dogs and treat them like family," said certified vet tech and Ben & Jerry's Global Marketing Specialist Lindsay Bumps in the press release. "We created this product line so pups can enjoy something even better than belly rubs. Doggie Desserts are the sweetest treat they'll ever put their paws on."
Article continues below advertisement
What makes dog ice cream different from human ice cream? Ingredients to look out for:
Regular ice cream can be dangerous for dogs — their bodies can't break down dairy products, and dogs eating dairy can lead to severe gas, bloating, diarrhea, and vomiting, according to the American Kennel Club. High amounts of sugar can also cause your dog to gain weight and experience other health issues, while xylitol is toxic to all dogs. Other ingredients commonly used in ice cream — such as chocolate — are also dangerous to dogs.
So, how is dog ice cream different from regular ice cream? Ben & Jerry's Doggie Desserts, as well as other dog ice cream brands on the market these days, aim to use very minimal amounts of milk and sugar in their products. Dog ice cream products also tend to forgo xylitol, chocolate, and any other ingredients that potentially could harm your beloved fur baby.
Article continues below advertisement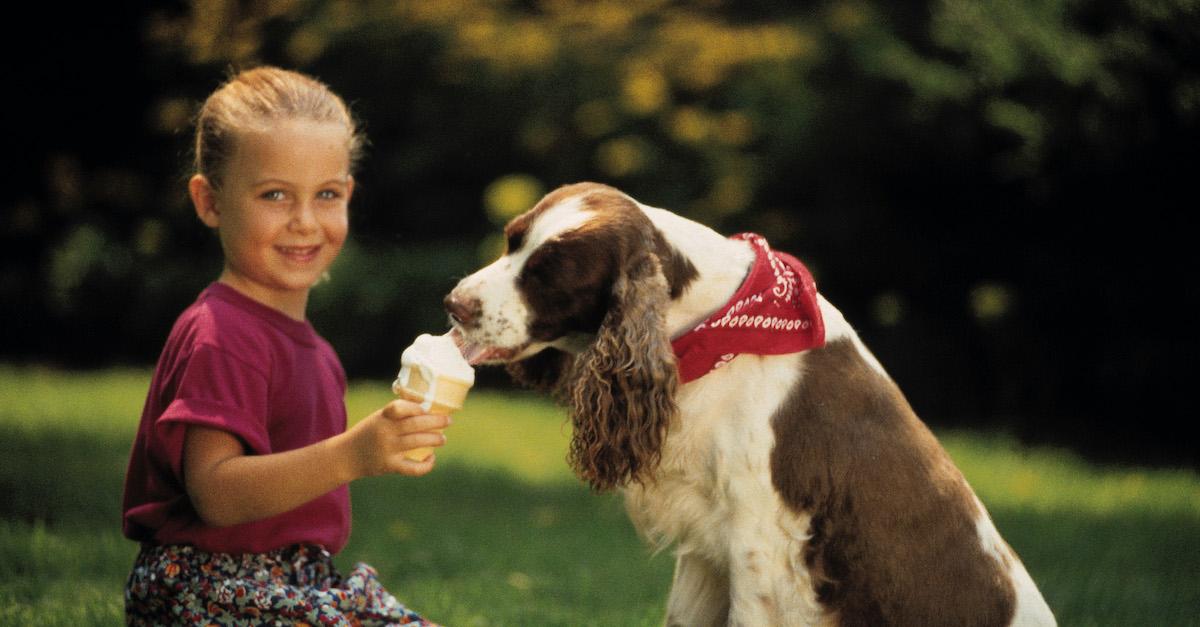 Here are other brands of dog ice cream, and how to make it yourself:
Once your pups tears through their Doggie Desserts, there are a number of other dog ice cream brands on the market these days. Frosty Paws Frozen Dog Treats, for example, come in both an Original and Peanut Butter flavor, and they're available at Walmart, ShopRite, and other retailers nationwide. Pooch Creamery is also a well-regarded brand that comes in several flavors, and is available on Chewy.com.
Article continues below advertisement
If you'd like to make your own dog ice cream, doing so is far easier than making ice cream for humans. According to Rover, you can simply try blending pet-safe ingredients with coconut yogurt, whether its a frozen banana and peanut butter, frozen cantaloupe, or something totally different. The opportunities are endless.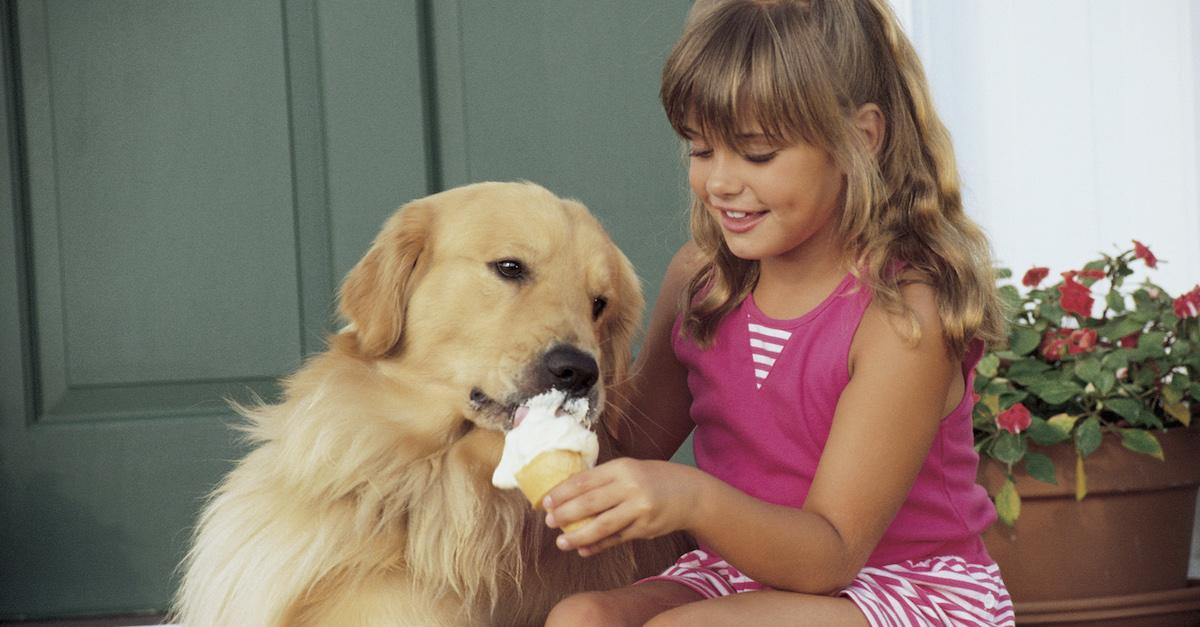 If you're looking to treat your dog like royalty, dog ice cream is certainly a solid option — and trust us, Fido will absolutely love it.