Ben & Jerry's Released a New Vegan Flavor With a Message to Fight Climate Change
Here's what we know about Ben & Jerry's latest vegan flavor called Save Our Swirled Now!, which is only available in the U.K. as of publication.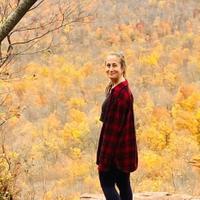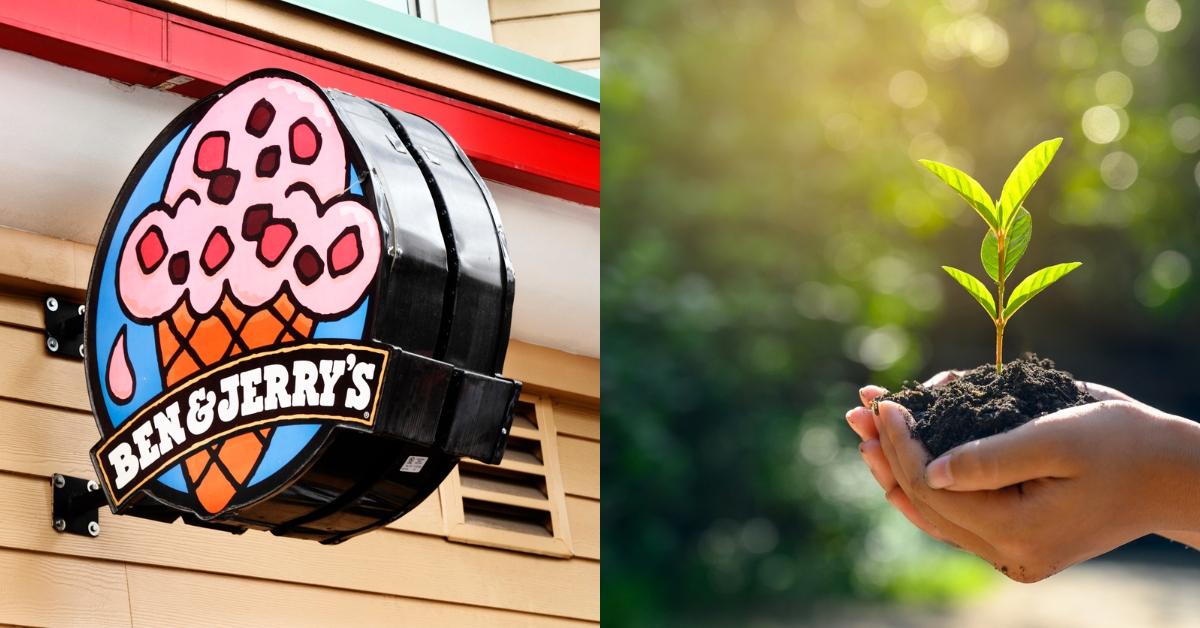 Like nutritional yeast, pleather, or seitan, Ben & Jerry's is a forever friend to vegans across the globe. With their delicious plethora of vegan flavors and intersectional environmentalist posts on social media, the Vermont-based ice cream brand does everything they can to promote positive messages, despite the negative environmental affects of dairy farming. That being said, one of their latest rumored flavors actually promotes climate change.
Article continues below advertisement
Ben & Jerry's climate change efforts were just brought to another level after they began offering a brand new vegan flavor dedicated to sustainability, called Save Our Swirled Now!. Stay tuned for more on the tantalizing new flavor, which has totally stolen our sustainable-lovin' hearts.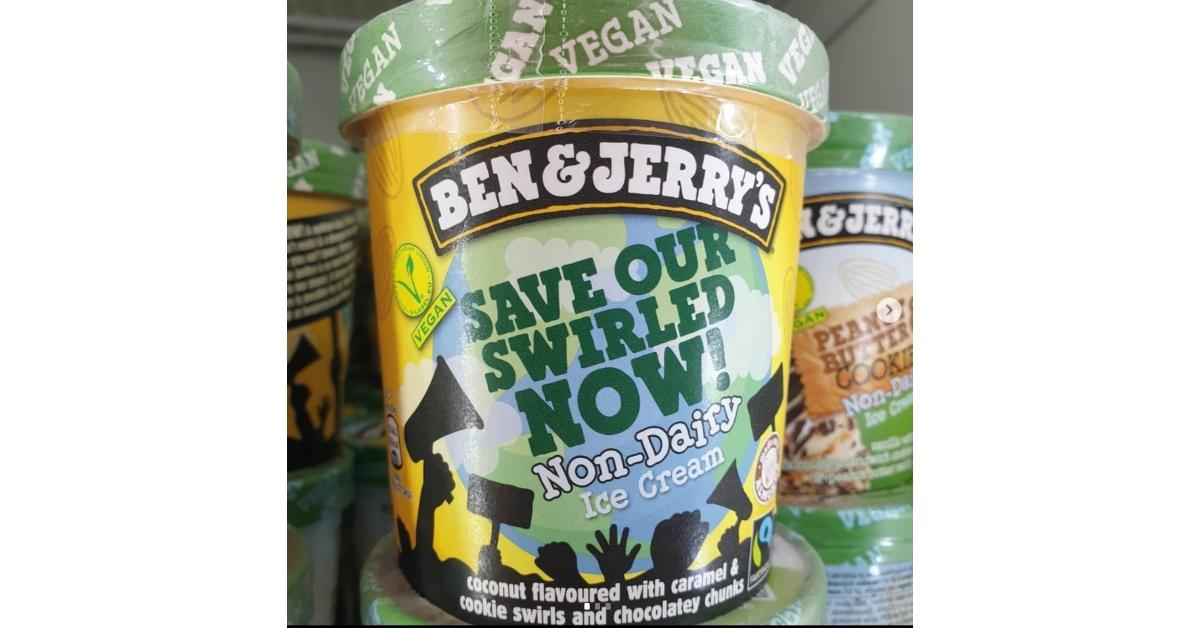 Article continues below advertisement
Ben & Jerry's 'Save Our Swirled!' is only available in the U.K. right now.
A number of Instagram accounts have noted that Save Our Swirled Now! contains the same exact flavors as Coconutterly, and while that may — in fact — be the case, we're absolutely thrilled the brand has incorporated their desire to join the ongoing fight against climate change into their branding. Needless to say, we're dying to get a tub for ourselves, and to shovel it into the faces of climate change protesters everywhere.
Article continues below advertisement
Right now, it's somewhat unclear if — and when — Save Our Swirled Now! will arrive in the U.S. anytime soon. Green Matters reached out to Ben & Jerry's inquiring about Save Our Swirled Now!'s estimated U.S. arrival, however, the brand has not responded as of publishing time.
Article continues below advertisement
Ben & Jerry's has been focused on fighting climate change for a while now.
In addition to releasing vegan ice cream flavors — including some with sustainable messages like Save Our Swirled Now! and Australia's Un-fudge Our Future — the brand has been focused on sustainability for years now. They often post to social media advocating for environmental justice issues, and they have a whole page on their website dedicated to climate justice, aiming to educate fans on issues plaguing our planet. It also has a petition that advocates for the transition to clean energy.
The brand also aims to reduce their greenhouse gas emissions (factory farming for the dairy industry does, of course, have a significant carbon footprint). Per their website, they installed a series of solar panels at their Vermont-based factory, which generates a large amount of the plant's power, they have a bio-digester at their Netherlands factory that converts ice cream waste into clean energy, and they're always working on climate-friendly freezers. They're also working on a climate change goal called Science Based Targets Initiative, to help companies worldwide become greener.
Article continues below advertisement
Check out one of the brand's many social media posts to advocate for climate activism, below. It's a sweet way to get fans on-board.
Ben & Jerry's is doing everything they can to fight climate change, and for that, we're eternally grateful. As they say, keep doing everything you can to "sav[ing] our swirled!"