7 All-Natural Dog Foods to Keep Your Pup Healthy
Looking for the best all-natural dog foods? Here are a few of our favorite options, to keep your pets happy and healthy, at no environmental cost.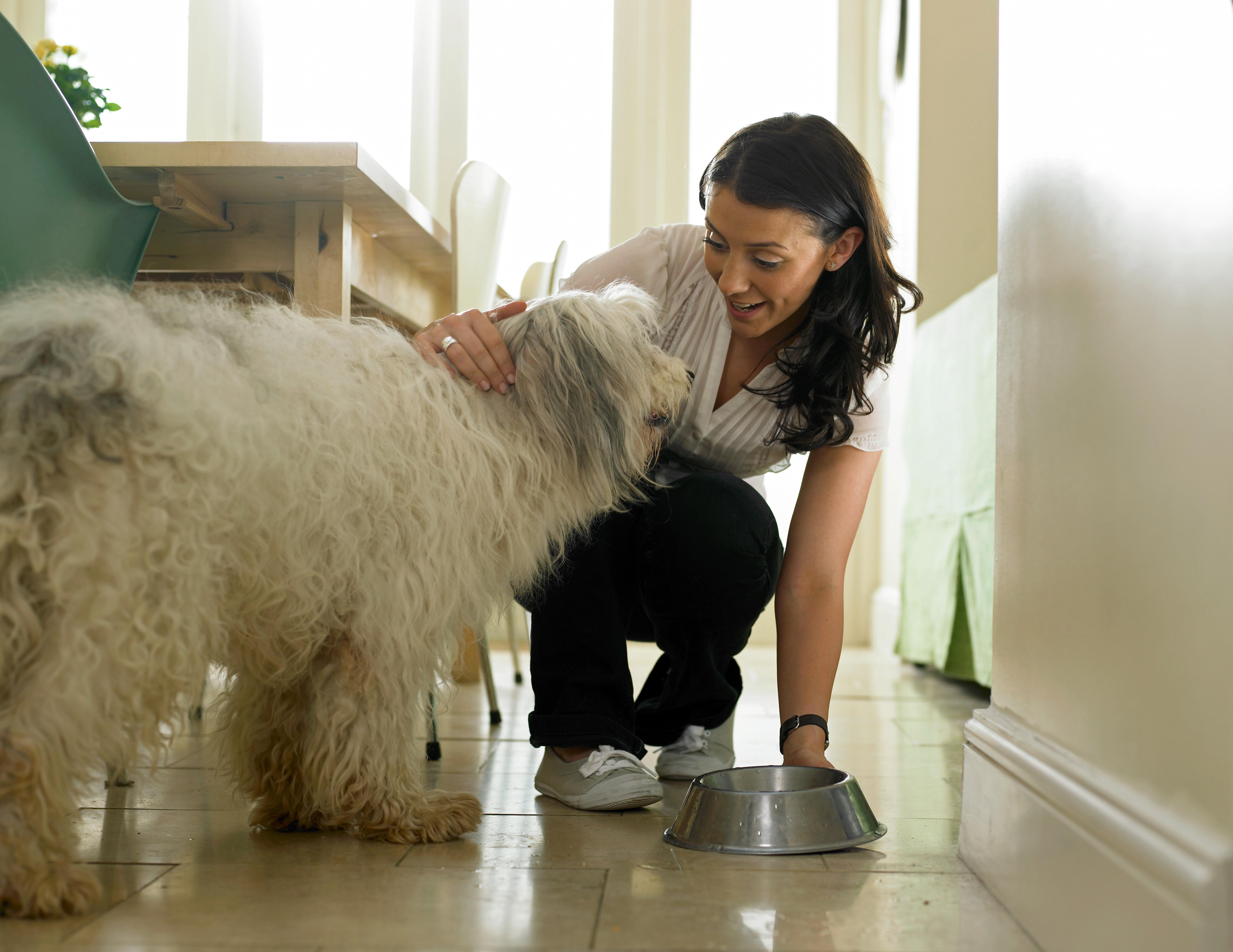 When it comes to pets, they are our family. As pet parents, we want the best for our four-legged babies between ensuring they get enough exercise, are regularly bathed, know the basic training commands, and most importantly, making sure they eat well. But – and let's be honest – there is a lot of miscommunication surrounding dog food. What's the difference between traditional dog food, organic dog food, and all-natural dog food? Which dog food option is really best?
Article continues below advertisement
With so many dog food options out there — and few regulations surrounding the "all-natural" dog food label, it can be difficult to suss out the good stuff from the eh, not-so-good stuff. Below, we've done the work for you, so that you don't have to read every dog food label with a fine-toothed comb. Here are our favorite all-natural dog foods of 2021:
The Farmer's Dog
The Farmer's Dog features human-grade meat and veggies in simple, dog-friendly recipes made in USDA-certified kitchens. This brand was developed by a veterinarian with your dog's ultimate wellness in mind and is never made with any meals (these can contain meat from dying or diseased livestock!), preservatives, or those brown pellets we've come to associate with dog food over the years.
Article continues below advertisement
This brand offers personalized membership options, so it ships to your door monthly, weekly, or bi-weekly. To start, you fill out an online questionnaire about your dogs' specifics so that The Farmer's Dog can personalize the food plan best for your dog's health and needs. The packaging is also completely recyclable. It can be pricey, but sometimes that's the price you pay for high quality food.
Article continues below advertisement
Ollie
Ollie is another all-natural subscription service dog food that uses 100 percent real food – no meat byproducts or fillers. To start, you fill out a quiz about your pup, then Ollie personalizes a food plan based on your dog's specifics.
Article continues below advertisement
The protein options include chicken, turkey, beef, and the first starter box comes with a free food scoop, as well as a pup-tainer to store the meals. Each formula features the right proportions of proteins, vitamins, minerals, and veggies that your dog needs, in addition to supplementary ingredients like fruits, chickpeas, lentils, kale, and sweet potatoes.
Article continues below advertisement
Sundays
Sundays for Dogs is a different kind of dog food — because it's dehydrated, it doesn't require refrigeration. Instead, the food is air-dried – to preserve the nutrients – so it's ready for your pup to eat at any time. Because it's dehydrated, it also takes longer to spoil, making it a better option for pet owners low on fridge space.
Article continues below advertisement
Sundays forgoes fillers or meat byproducts in its formula, using 100 percent human-grade ingredients such as: USDA beef, beef heart, beef liver, and beef bone. Other ingredients include quinoa, pumpkin, wild salmon oil, zucchini, kale, and blueberries. It's also totally allergen-free, which means if your dog is prone to allergy-related itching, Sundays could be a solid itch-free option.
Article continues below advertisement
NomNom
In a bowl of NomNom, your pet will get the proper balance of carbohydrates, protein, fat, minerals, and vitamins. The formulas use kale, carrots, and potatoes, among other superfood ingredients. NomNom food arrives pre-portioned, it's prepared in an FDA-approved USA kitchen, and it's backed by board-certified vet nutritionists.
Article continues below advertisement
Instinct Frozen Raw Bites
Depending on your dog breed, you may have heard positive reviews about raw diets. A raw diet includes predominantly raw meat, a route which can be very healthy and nutrient-heavy. Instinct Frozen Raw Bites takes most of the drama out of feeding your dog a raw diet — the food is raw and frozen, making it much easier for dog owners to handle. The formulas, like their cage-free chicken, are 85 percent meat-based and 15 percent non-GMO fruits and vegetables.
Article continues below advertisement
Organix Organic Adult Canned Dog Food
No artificial color dyes, preservatives, or added growth hormones here! As more budget-friendly all-natural dog food option, the #1 ingredient in Organix is organic, free-range chicken. The formula is then supported by secondary USDA-certified organic ingredients like organic flaxseed, blueberries, and coconut flour for a superfood blend. Formulas include Turkey, Carrot & Potato, Chicken & Potato, and Chicken & Brown Rice if you prefer to avoid feeding your dog potato.
Article continues below advertisement
Organix also comes in a recyclable metal can, making it the most eco-friendly packaging option on this list, too.
Article continues below advertisement
Wellness CORE Natural Grain-Free
For a grain-free all-natural option, Wellness CORE Natural is a perfectly healthy choice. Made without artificial coloring, flavors, preservatives, fillers, and meat byproducts, Wellness CORE features 44 percent high-quality protein ingredients and help your pup develop muscle and a shinier coat, thanks to omega fatty acids such as flaxseed and salmon oil.
Article continues below advertisement
Wellness CORE is a budget-friendly option — one bag is just under $40 — however, it's important to note that the first three ingredients in this formula are deboned turkey, turkey meal, and chicken meal. While we don't love to see the "meals" on there, especially so high up on the ingredient list, the ingredients are all-in-all better than some of the other options on the shelves – especially for this price.
Your pup is bound to love any of these natural dog food options. Bone appétit.