Uncovering the Truth Behind Sustainable Palm Oil
Some environmentalists think that palm oil could one day become sustainable, but is such a thing realistically possible?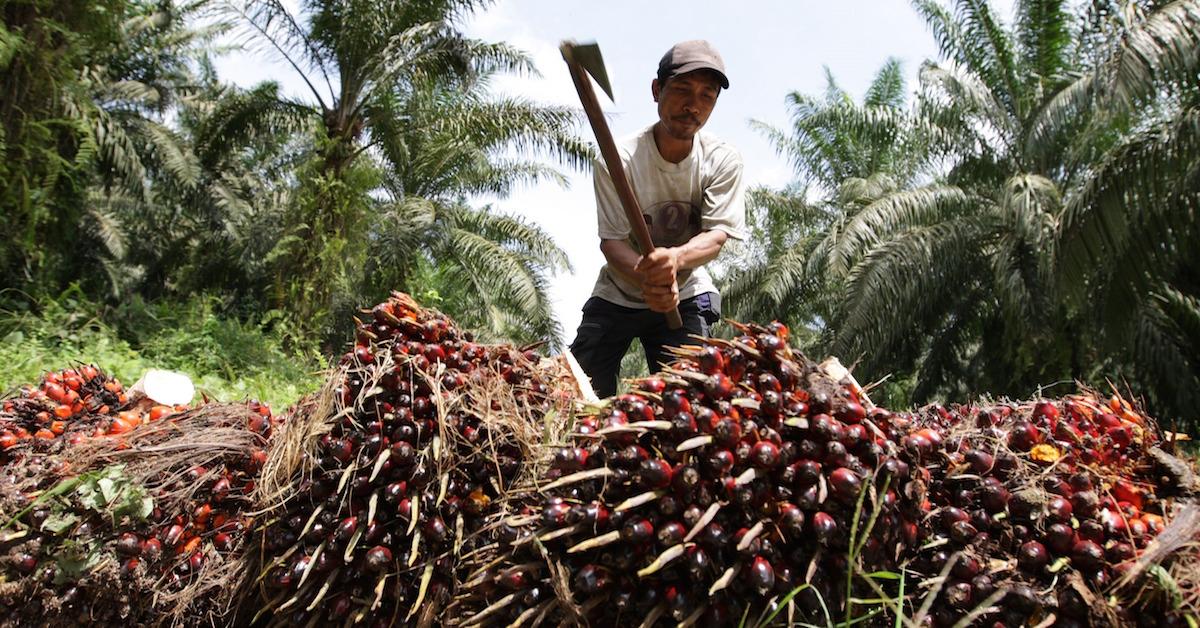 Palm oil is one of the largest cash crops of the modern age. It's versatile, and has become so ubiquitous in our everyday products that some would say it is now an essential part of contemporary living.
Unfortunately, palm oil's widespread appeal has placed it in such high demand that its cultivation has become ecologically destructive. Still, many believe that palm oil can become an eco-friendly commodity in some form. But how could something like sustainable palm oil actually exist?
Article continues below advertisement
In short, it doesn't — but there are some certification groups out there that claim to be trying to make the palm oil better for the planet.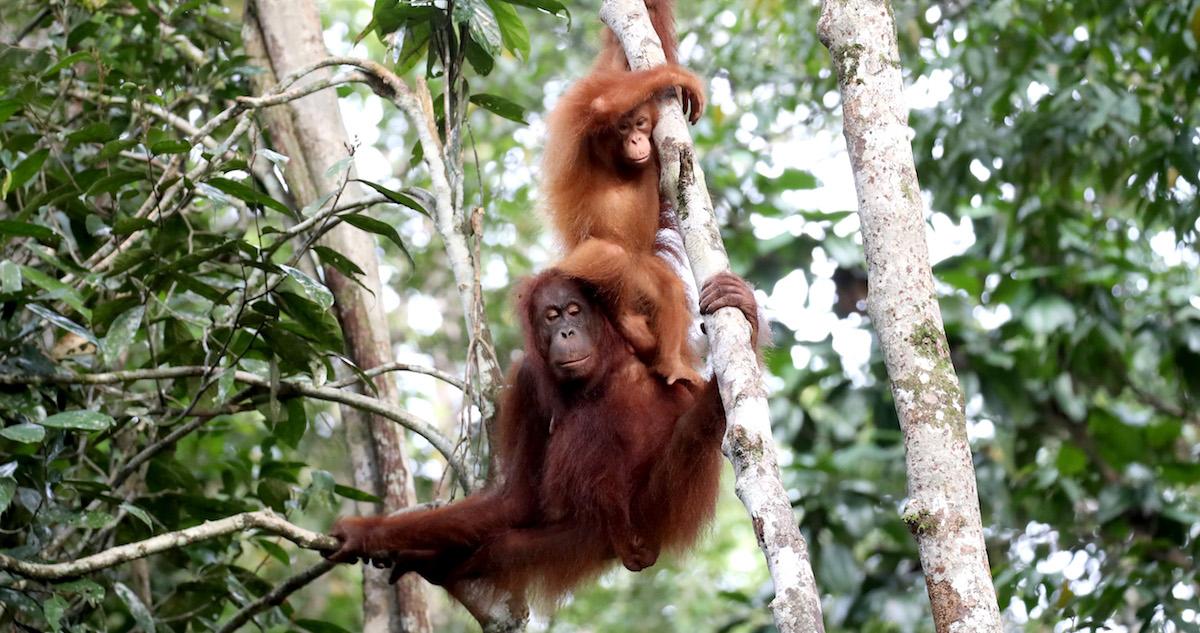 Article continues below advertisement
Does sustainable palm oil exist?
According to GreenPalm, sustainable palm oil is already a thing. GreenPalm's definition for sustainable palm oil is any palm oil that has been declared certified sustainable (CSPO) by the Roundtable on Sustainable Palm Oil (RSPO). The goal of this nonprofit organization is to unite the divergent sectors of the palm oil industry and create a product that continues to be lucrative, even as it's grown and harvested with a higher degree of sustainability in mind.
There are seven sectors that exist within the palm oil industry, according to the RSPO website. These sectors are: palm oil producers, traders, manufacturers, retailers, investors/bankers, environmental organizations, and social organizations. All of these elements are allegedly working together through the RSPO to create a sustainable future for palm oil. It's important to note that five of those seven industries directly profit from palm oil production, and therefore likely put profit ahead of sustainability.
Article continues below advertisement
For palm oil to be considered sustainable by the RSPO, certain social and environmental conditions have to be met. This might sound like a cut-and-dry process, but agreeing on and implementing socially or eco-conscious changes into an industry as corrupt and destructive as the palm oil industry requires a lot of careful considerations, and in some cases, extreme alterations.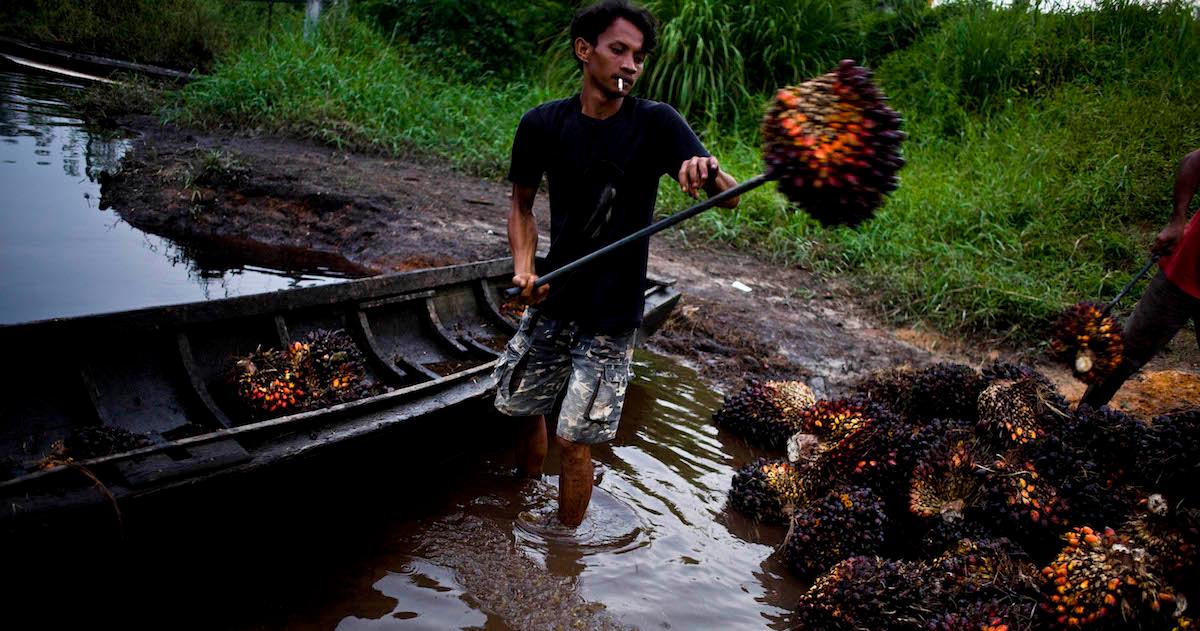 Article continues below advertisement
How can palm oil be considered sustainable?
Though each sector along the chain has to meet different requirements in terms of sustainability, the RSPO holds palm oil growers/producers to eight "principles" in order to be considered certified. They must be committed to transparency, and comply with all applicable laws and regulations with regards to their production methods, hiring methods, and more. The growers must commit to long-term economic variability, as well as environmental responsibility.
In this case, environmental responsibility means conserving natural resources, maintaining biodiversity, and developing new plantings when local flora is cut down or destroyed. They must use best practices when growing and harvesting while exercising continuous improvement of their agricultural techniques. Finally, they must exhibit responsible consideration for the lives, livelihoods, and wellbeing of all individuals and communities that are affected by their growing enterprise.
Article continues below advertisement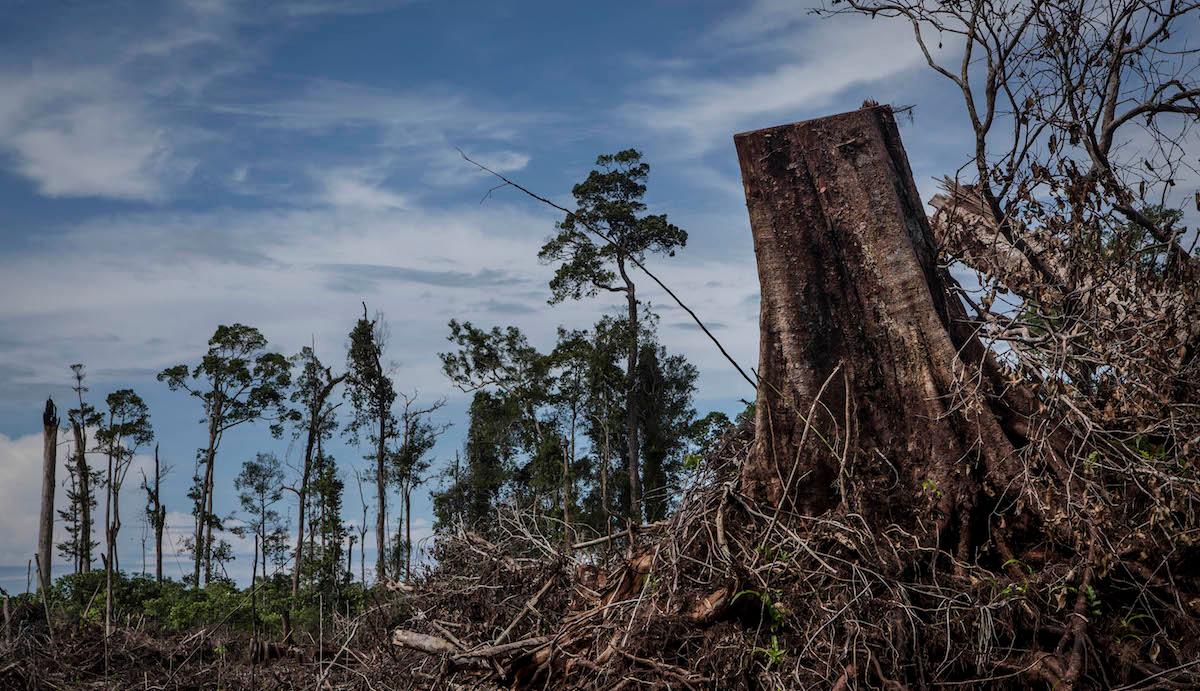 Why palm oil cannot be sustainable:
As lovely as all of that sounds, the reality is that it's unlikely that palm oil will become truly sustainable at any point in the near future. According to The Independent, growers, and organizations labeled as CSPO are destroying the Indonesian rainforests faster than non-certified growers. This means that not only is sustainable palm oil a pipe dream, but its existence might also be creating more destruction.
Article continues below advertisement
According to Greenpeace, it took the RSPO several years after its inception to incorporate the principles regarding habitat destruction into its philosophy, and several years more to ban deforestation from the palm oil production process. The problem is, those bans have yet to be enforced, even though they have been in place since 2018.
In fact, a study conducted between 2001 and 2016 indicates that, if left unchecked, CSPO plantations could destroy the orangutans' Southeast Asian homes within a few decades. According to the International Union for the Conservation of Nature (IUCN), 193 different species are currently endangered or threatened because of the palm oil industry, including the orangutan, some species of Asian elephant, and the already endangered tiger.
So, does sustainable palm oil exist? On paper, sure; in practice, not so much. In the years since the RSPO was formed, palm oil production has continued to run rampant across Southeast Asia. Until humanity's need for this admittedly incredible material is sated, palm oil plantations will continue to displace and destroy the natural world until they're all that's left.
This article, originally published on Aug. 19, 2021, has been updated.