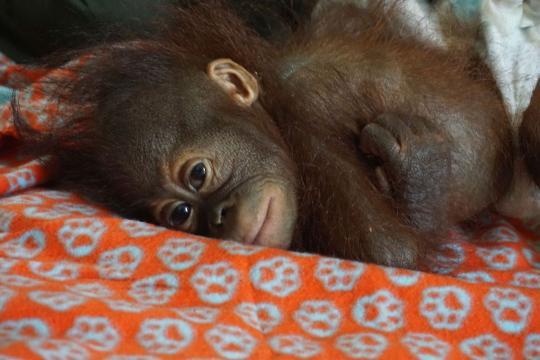 "Forest School" Is Where Orphaned Orangutans Learn How To Be Apes
Humans aren't the only species who have to go to school and take exams. As orangutans continue to experience loss of habitat and dwindling populations, young apes are left vulnerable and without proper guidance to navigate the wild on their own. Thanks to forest school, orphaned orangutans take lessons from human caregivers who teach them the ins and outs of being an ape.
Article continues below advertisement
Run by two nonprofits in cooperation with the Indonesian government, The Four Paws Forest School has been setting up a new rehabilitation project for orangutans in Borneo. Led by a primatologist, the goal of the school is to provide young orangutans with the skills needed to survive in the wild they typically would have learned from their mothers.
The non-profit includes 15 caregivers, a biologist, and two veterinarians that have been caring for eight orangutan orphans that all lost their mothers from the palm oil, tropical timber, and coal industries. Orangutans remain one of the most critically endangered species on the planet.
Article continues below advertisement
"The goal of the project is to train these orangutans so that in a few years, when they reach the appropriate age, they will be able to return to a natural forest and live there completely free and independent," Dr. Preuschoft explained.
Article continues below advertisement
The orangutans aren't the only ones learning new skills. Their caregivers are also learning along with them, like ways to discover fruit and other edible wild plants in the forest. A tree-climbing specialist, who trains firefighters and others how to climb trees, gave the caretakers lessons on how to safely climb high into the canopy.
Article continues below advertisement
Though Four Paws isn't the only sanctuary for orangutans, each school has the same goal. Before an orangutan can pass Forest School, it must be able to build nests, find food in the forest, and identify natural enemies. It must of course also be adept at climbing the 15-20 meter high trees.
When the orangutans show they've mastered these skills and have passed the exam, they can then move on to Island University where they forage for food themselves and experience life in one rainy season and one dry season. If all goes well and rehabilitation proves it's been successful the ape can then be reintroduced to a natural rainforest. Though as habitat loss continues, animal sanctuaries are having a harder time placing them in the wild.
Article continues below advertisement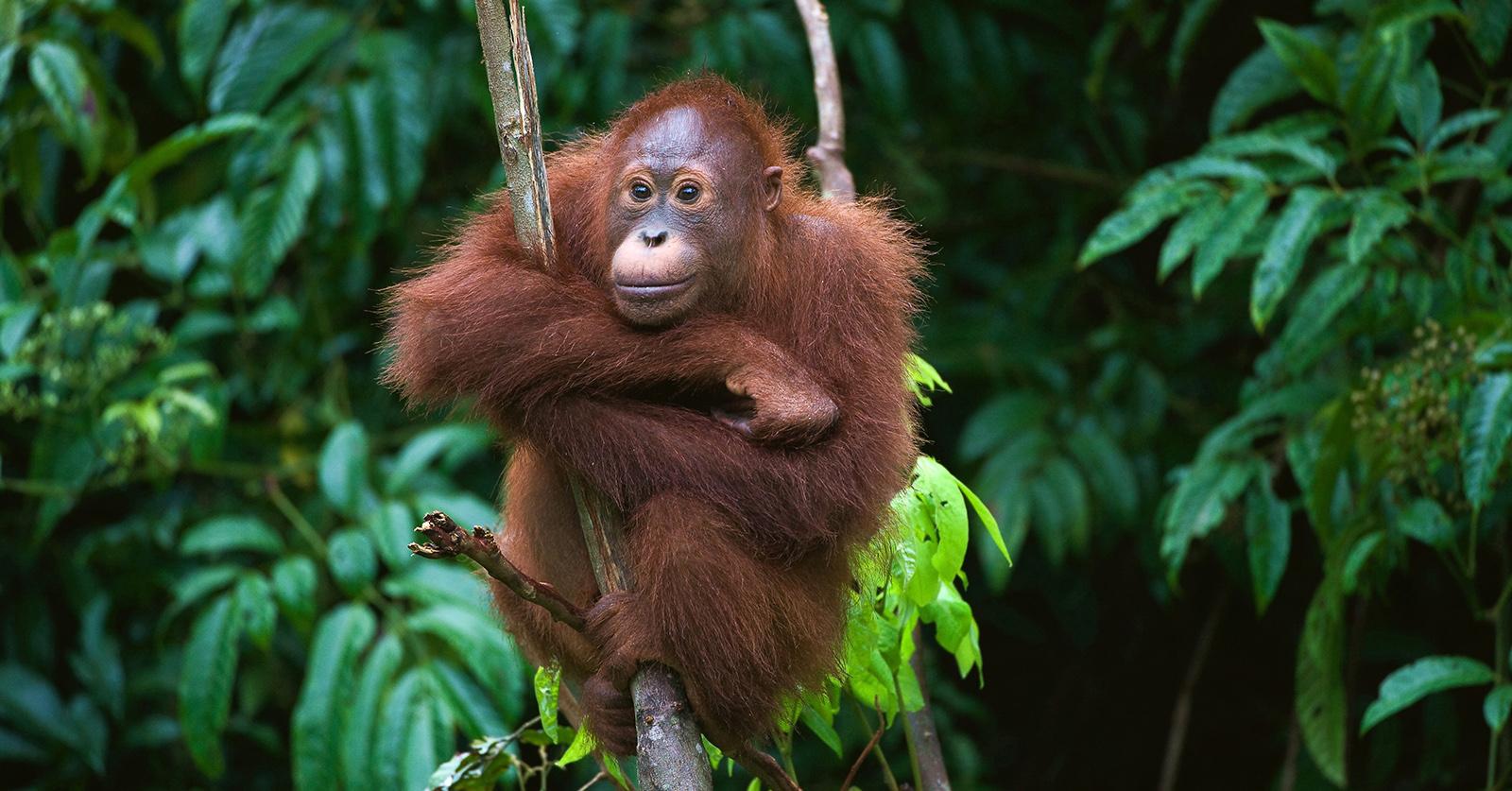 Orangutans are the "gardeners" of the forest, playing a vital role in seed dispersal in their habitats. The species is especially vulnerable due to their extremely low reproductive rate. Females give birth to one infant at a time about every 3 to 5 years, so these species can take a long time to recover from population declines.
Article continues below advertisement
A century ago there were probably more than 230,000 orangutans in total, but the Bornean orangutan is now estimated at about 104,700 based on updated geographic range, the Sumatran about 7,500, and the Tapanuli orangutan at no more than 800 total.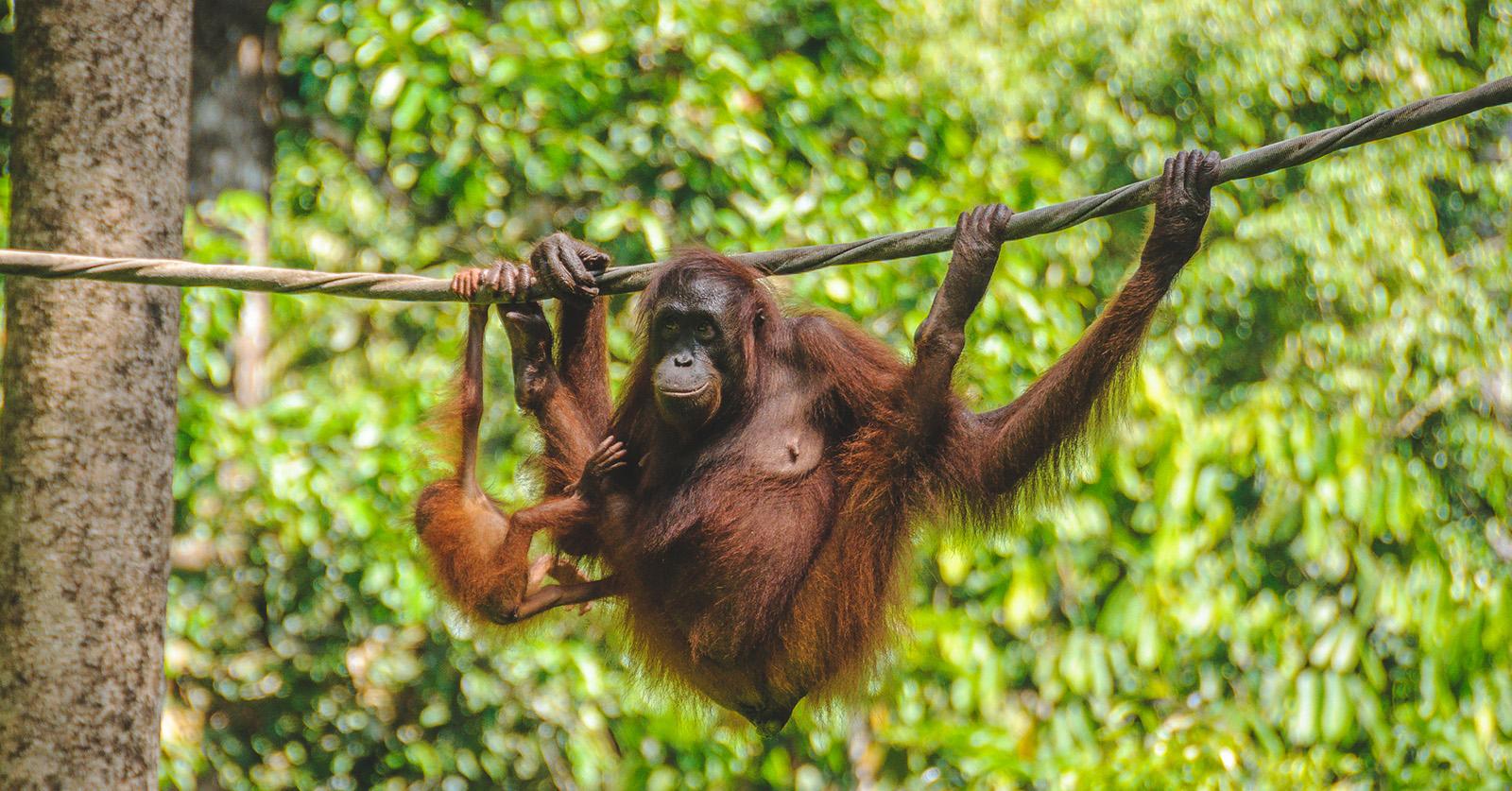 Article continues below advertisement
Though forest schools are helpful, threats surrounding orangutan populations must be addressed to keep the species from going extinct. "Clearly, protecting the habitat in the first place is the only longterm viable answer," said Laurel Sutherlin, a representative from the nonprofit Rainforest Action Network.
"Every ounce of restoration is painstaking and expensive," she continued. "Whereas just avoiding that destruction in the first place is critical."