This Antibacterial Household Cleaner Disinfects at No Environmental Cost
While many at-home cleaning products aren't eco-friendly, this sustainable antibacterial spray ensures cleanliness at no environmental cost.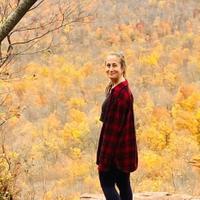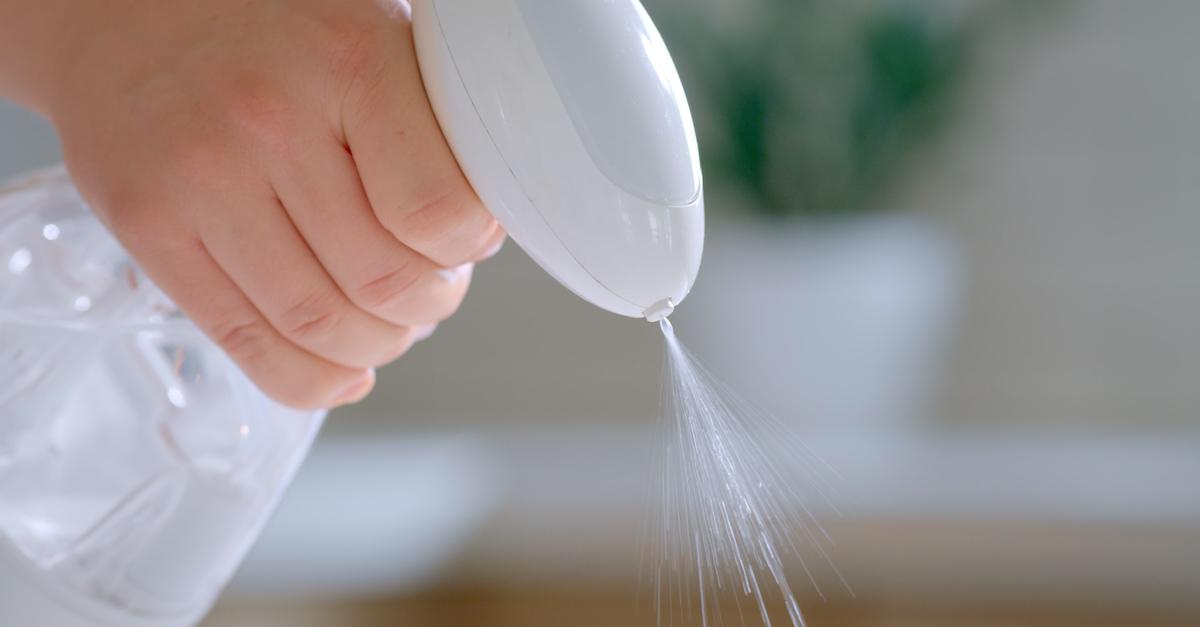 Whether you have kids going back to school, or if you recently started commuting to the office again, it's now more important than ever to ensure your living space is bacteria-free. That being said, a number of sanitizing sprays and antibacterial cleaners in the realm of cleaning products are extremely unsustainable, and picking one that doesn't do a number on the environment is absolutely vital.
Article continues below advertisement
With that in mind, we sought out to find a sustainable antibacterial cleaner, and although it was a long journey, we've finally uncovered an eco-friendly product that gets the sanitization job done at virtually no environmental — or health — costs. It's truly about to make all of our sustainability dreams come true.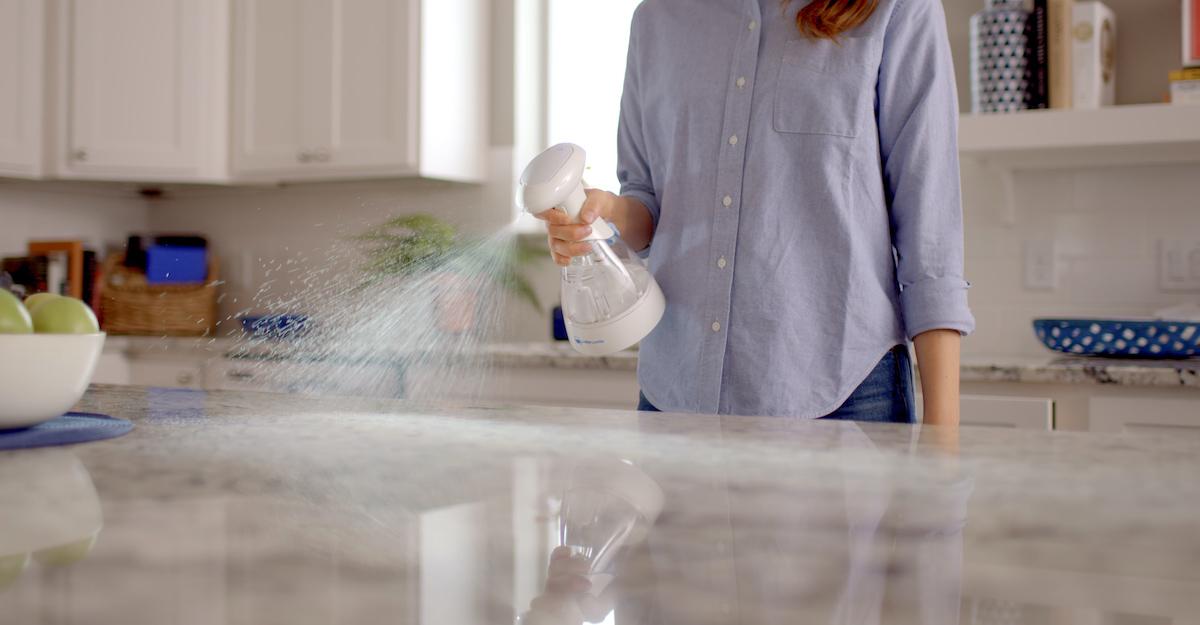 Article continues below advertisement
O3waterworks is a plastic and chemical-free sanitization spray.
Finding a disinfectant spray that doesn't contain synthetic chemicals is nearly impossible, but O3waterworks is chemical, fragrance, and dye-free. It's a next-level sanitizing spray bottle that solely requires tap water to work, killing 99.9 percent of COVID-19 bacteria, salmonella, e-coli, mildew, and odors in under a minute, according to a press release. It can be used on anything from surfaces, to clothing, and even produce (it's FDA approved as a food cleaning product!).
And while consumers generally have to buy new containers for their cleaning products, perpetuating the use of single-use plastics, O3waterworks can be reused again and again. Customers are guaranteed upwards of 600 refills over the course of three to five years, which basically makes the need for single-use plastics in the household cleaning supply market virtually useless.
Article continues below advertisement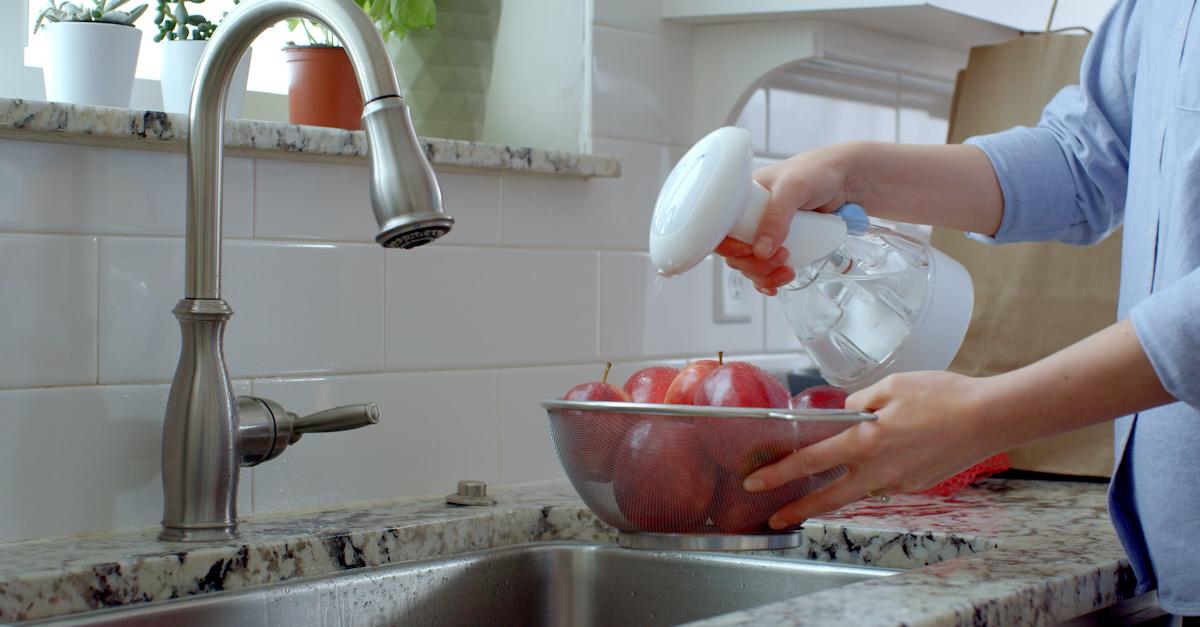 So, how does it actually work?
Using O3waterworks is simple — according to the press release, all you have to do is add tap water to the 10-ounce spray bottle and press the nozzle, however, the science behind it is pretty next-level. The rechargeable bottle pulls water through a solid-diamond cell inside the bottle, which converts the molecules into an aqueous ozone solution. When sprayed, the solution attacks bacteria and then quickly returns to oxygen and water, which evaporates on its own.
Article continues below advertisement
While O3waterworks doesn't release any toxic chemicals into the air upon spraying it, it also doesn't leave any harmful residue behind, making it the ultimate cleaner for eco-conscious parents and pet-owners. The video below explains the scientific process behind O3waterworks spray bottles more in-depth, if you, too, are in awe at the science behind this ridiculously cool find.
Article continues below advertisement
However, if you want to make your own natural disinfectant, that's also possible.
We're all about buying sustainable cleaning products such as O3waterworks, however, making your own is also incredibly gratifying, cost-effective, and oftentimes, one of the more sustainable cleaning options. From floor cleaner to glass cleaner, all-purpose cleaning spray, and metal polish, there are so many ways to mix your own cleaners with 10 ingredients or less.
Finding a reliable and green disinfectant right now is a great feat amid the coronavirus pandemic, so needless to say, O3waterworks Spray Bottles are definitely at the top of our wish list. Until we get our hands on one, though, home remedies will have to do.