McDonald's Introduces Vegan Menu Item at Their Chicago HQ
McDonald's is experimenting with meat-free options by introducing a vegan sandwich at their menu.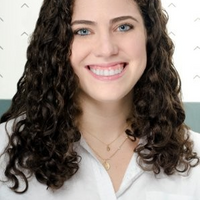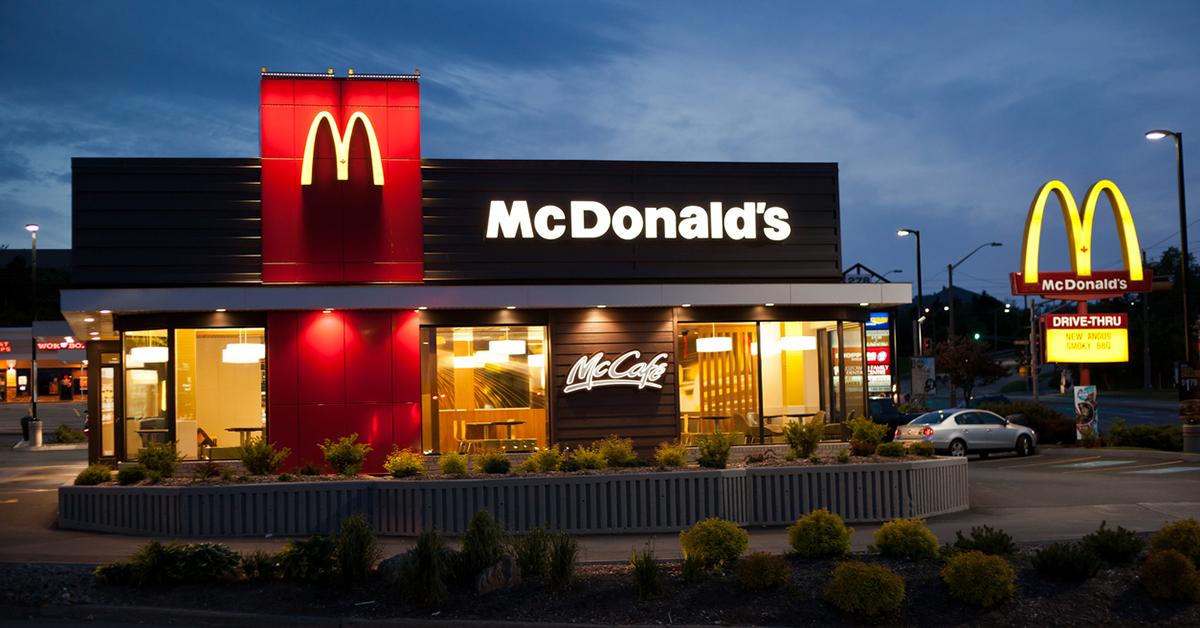 McDonald's is the latest fast food company to embrace the vegan lifestyle: The chain restaurant titan has introduced the McAloo Tikki, a meat-free menu item at their headquarters restaurant in Chicago.
Article continues below advertisement
The new item — a meat-free favorite at McDonald's all over India — has been introduced at the HQ restaurant along with other international favorites, to show customers what McDonald's has to offer around the globe. In a press release, McDonald's Owner/Operator Nick Karavites said, "Customers have expressed interest in items from McDonald's restaurants in India, and we're excited to offer them the opportunity to try the long-time vegetarian favorite, McAloo Tikki."
The release describes McAloo Tikki as "a toasted bun filled with a veggie patty made with potatoes, pea, and seasoning reminiscent of samosas; topped with fresh red onions, tomato slices, and an eggless creamy tomato mayo."
Article continues below advertisement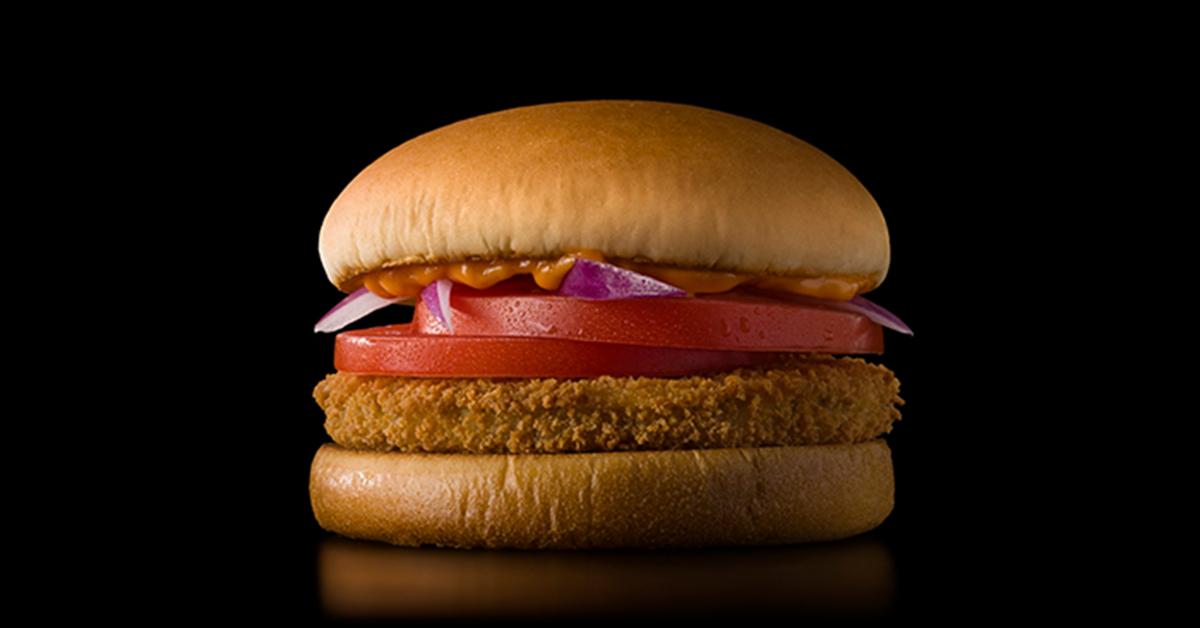 Other — non-vegan — options from around the world also include Australia's Cheddar BBQ Bacon Burger, Canada's Tomato Mozzarella Chicken Sandwich, and France's Deluxe Potatoes, among many others.
Article continues below advertisement
This isn't the Golden Arches first time experimenting with a vegan menu item; earlier this year, they released the McVegan in Finland and Sweden — and was able to sell 150,000 McVegans during the trial run.
Article continues below advertisement
"People want to eat more plant-based food, partly because of health reasons, but also because of the environmental reasons," Peter Ruzicka — CEO of Orkla Foods, who partnered with McDonald's to create the McVegan — said at the time. "Less climate impact than a regular burger made of meat…and this has received a lot of attention worldwide."
And the environmental impact of eating less meat is undeniable; earlier this year, a report by Impossible Foods found that if Americans swapped 50 percent of their beef consumption with a plant-based option, we'd be able to save 72,000 square miles of land and save up to 3.2 trillion gallons of water. It could also reduce our carbon footprint by 45 million metric tons, their study found, which is the equivalent of removing the emissions of 11 million drivers in the United States for one year.
Article continues below advertisement
"A vegan diet is probably the single biggest way to reduce your impact on planet Earth, not just greenhouse gases, but global acidification, eutrophication, land use, and water use," Poore explained. "It is far bigger than cutting down on your flights or buying an electric car."
While McDonald's undeniably has a long way to go when it comes to embracing sustainability (some figures estimate that they sell 75 hamburgers a second), embracing a vegan menu item is definitely a step in the right direction.