Can You Peel Potatoes in Advance?
Preparing a Thanksgiving meal can be an arduous task, but even if you start preparing things ahead of time, is it possible to peel potatoes in advance?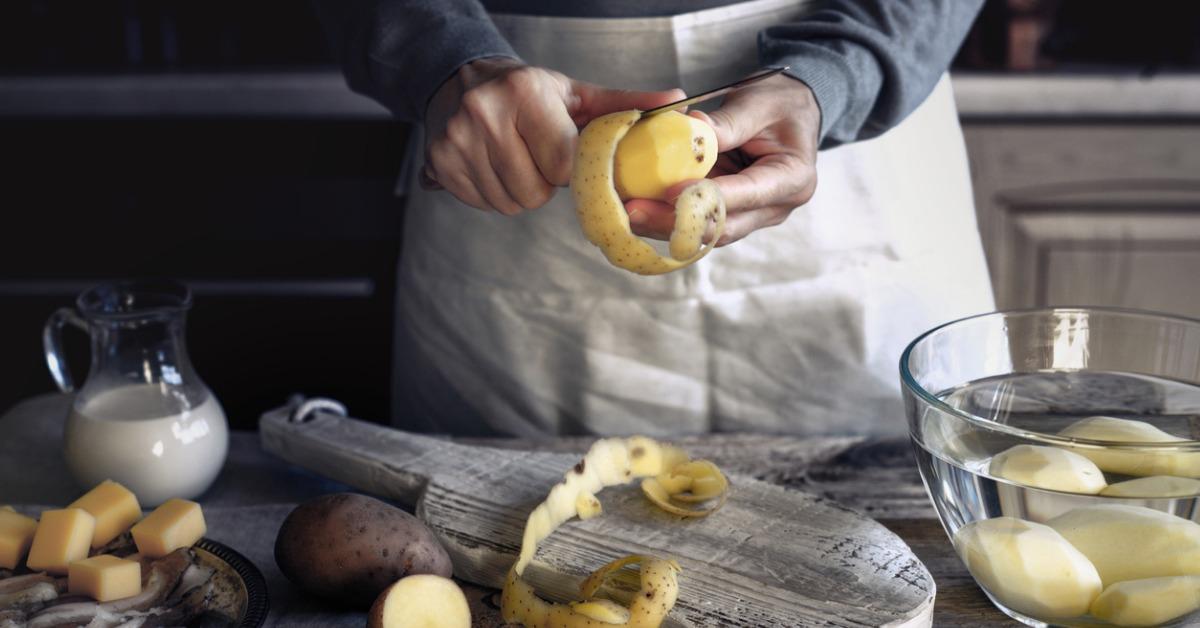 Preparing a meal for Thanksgiving can take hours of preparation, sometimes even a day or so in advance of the meal. You have to brine the turkey, chop vegetables, dry out bread for stuffing, and peel potatoes. While experienced chefs understand that not everything can be done ahead of time, the rest of us first-time cooks find ourselves asking the big questions — questions like, can I peel potatoes in advance?
Article continues below advertisement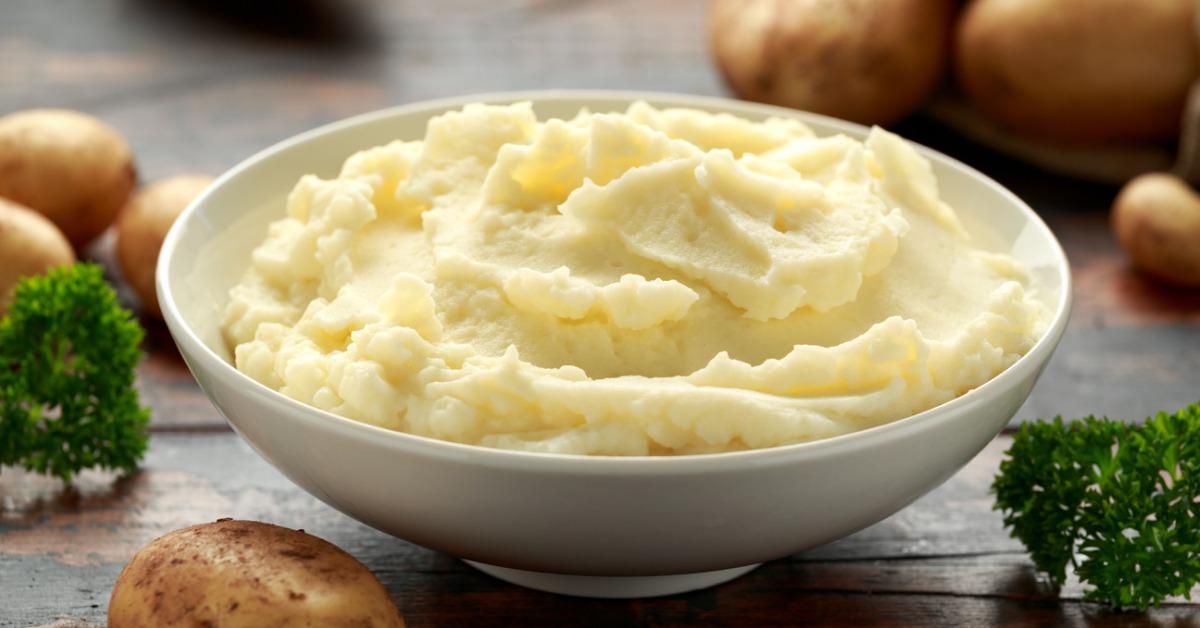 Can you peel potatoes in advance?
It may come as something of a surprise to some folks, but you can indeed peel potatoes in advance. Chastised army cadets have been doing it for decades, in fact. The main concern with this preemptive method of preparation has to do with oxidation, the biological process in which peeled potatoes, bananas, pears, and apples turn brown when exposed to air.
Article continues below advertisement
Why do peeled potatoes turn brown?
According to Taste of Home, the reason for this transformation has to do with the amount of starch in potatoes. Normally, the skin of the potato blocks oxygen from reaching the starchy enzymes in the vegetable. But if those enzymes are exposed to even a little bit of oxygen, the starches turn gray, brown, or black. There are some ways to prevent this reaction, however. Heat, cold, or acid can create an additional barrier to the starchy enzymes and slow the process down significantly.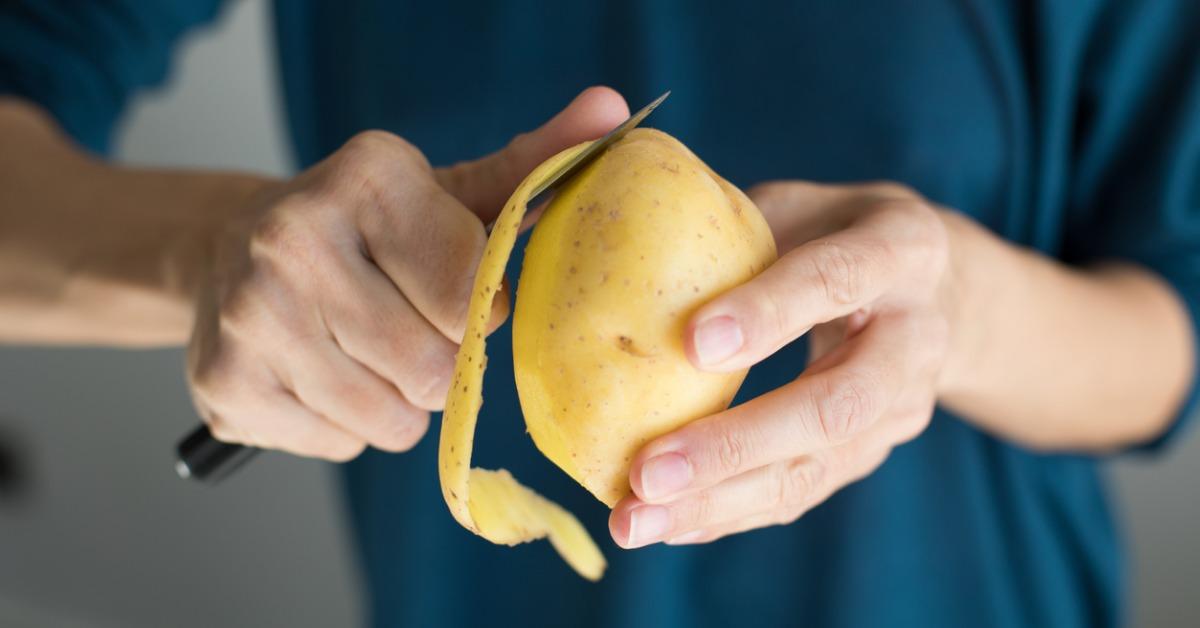 Article continues below advertisement
How do you store peeled potatoes?
You can store peeled potatoes in several ways to slow — though not ultimately prevent — the browning process. First, storing them in a cool place, like the refrigerator, for example, will lower the temperature of the potato, thereby slowing down the process of oxidation.
Finally, simply sealing the potatoes in a tightly-lidded container can prevent excess oxygen from reaching them. For best results, most experts suggest placing peeled potatoes in cold water, placing them in a sealed container, and leaving in the fridge. If you were to leave those same potatoes out at room temperature, uncovered in the fridge, or even wrapped in plastic wrap in the fridge, they would be brown or black by the next morning.
Article continues below advertisement
You can also achieve this by reducing the acidity in the potatoes. A Lower pH equates to slower browning.
A good way to introduce acidity to that water and help extend the life of the peeled potatoes a bit is to add about a tablespoon of lemon juice or white wine vinegar to about a gallon of water. In most cases, the ratio of 1 tablespoon to 1 gallon will leave no unusual aftertaste in the finished product.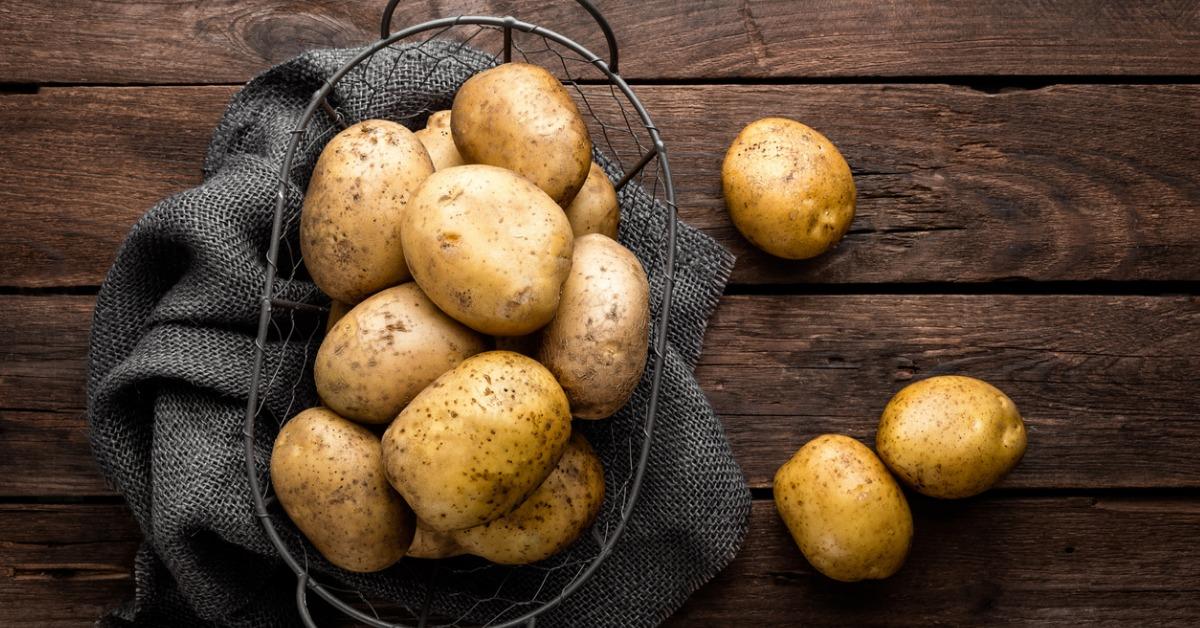 Article continues below advertisement
How long can you store peeled potatoes?
If you are going to store potatoes in water, within a sealed container in the fridge, you shouldn't keep them in there for more than 24 hours, according to Idaho Potato. Smaller cuts, those that are cubed or even grated for potato pancakes, hash browns, and the like, shouldn't be stored for any longer than a few hours. Potatoes are still vegetables and they can get waterlogged if left in water for too long.
Are there any types of potatoes you don't want to prepare in advance?
Most of these methods for advanced potato prep assume that you're going to be making mashed potatoes. For potatoes that you intend to make crispy, on the other hand, i.e. french fries or potatoes au gratin, the quicker the soak, the better. You'll want to soak them for a little bit, to remove the excess starch, but you'll want to make sure they are perfectly dry before baking or frying.
Article continues below advertisement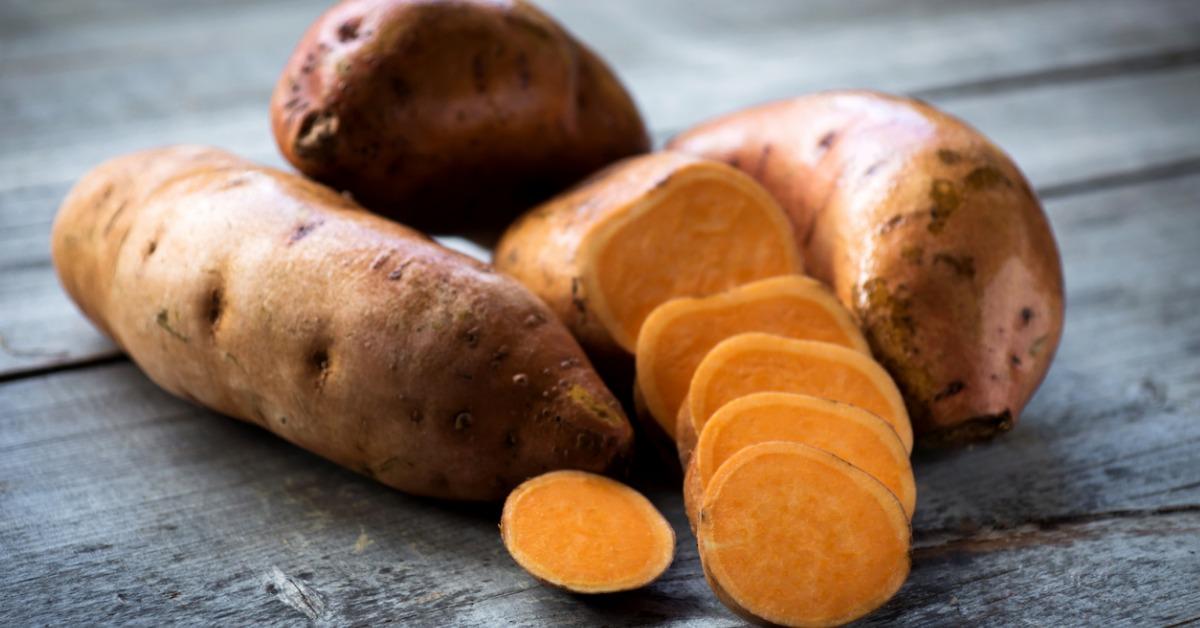 Can I peel sweet potatoes in advance?
Sweet potatoes are far more forgiving than their classic cousins. They don't need to be soaked like regular potatoes and can be peeled and chopped up to 3 or 4 days in advance. If you plan on doing these ahead of time, make sure to keep them in a sealed bag or container and refrigerate until you plan on using them.