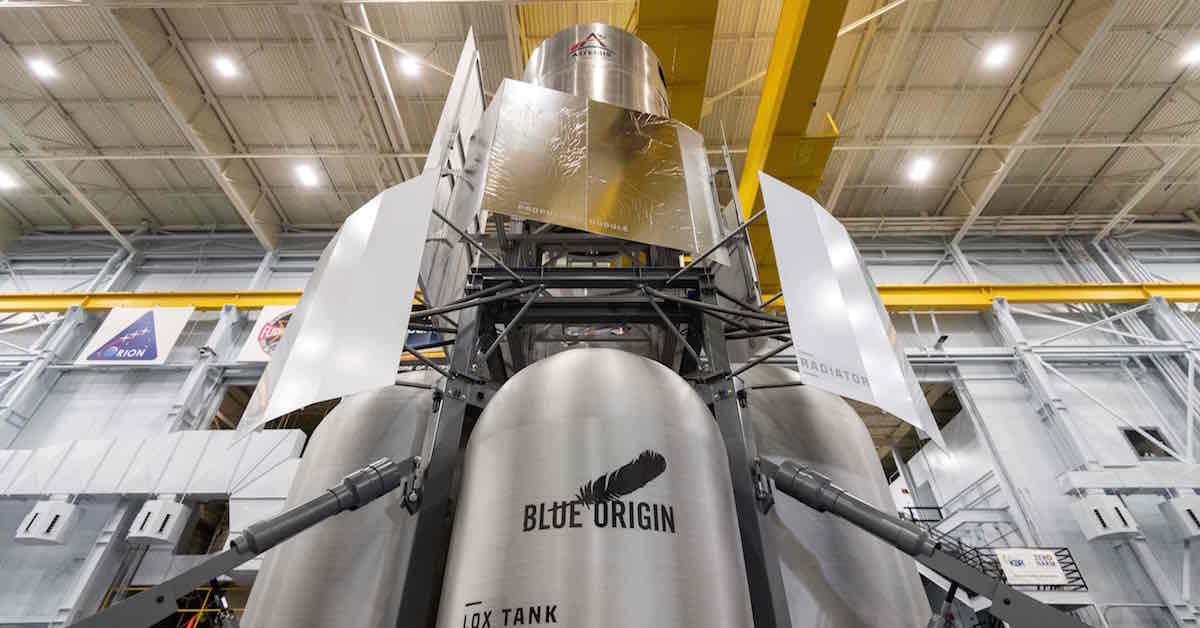 The Next Blue Origin Flight Will Expand Commercial Space Flight, and That Isn't Such a Great Thing
The Blue Origin space flight on Oct. 13, 2021 is about to expand space tourism in a big way, but what does it really portend?
For billionaires like Elon Musk and Jeff Bezos, commercial spaceflight may seem like the ultimate flex, but it's so much more than that. This vulgar display of wealth comes at a time when so many are wanting for basic necessities such as food, employment, or shelter. With Amazon's next Blue Origin flight about to commence, many onlookers find themselves less concerned with the fate of the space-faring crew, but with what this industry will mean for climate change.
Article continues below advertisement
What is Blue Origin?
According to Space, Blue Origin is a private and therefore commercial space flight company created by Amazon founder Jeff Bezos. Blue Origin was first started in 2000, but it's taken the better part of two decades to get the technology to a point where suborbital flights can reach suborbital space. This is hardly a "new frontier" by space exploration standards, but it's a farther than most people will get into space in their lifetimes.
Blue Origin does have the distinction of being able to successfully land a reusable rocket on a landing pad. It accomplished this in 2015 with its New Shepard suborbital rocket. This is due, in part, to Bezos' own immense wealth and the fact that government bills from the U.S. Innovation and Competition Act have garnered Blue Origin more than $250 million in funding for space "exploration" research.
Article continues below advertisement
Business Insider reports that an additional $10 billion has also been funneled into Blue Origin in order to enhance NASA's moon lander program as well, but some outspoken opponents, such as Sen. Bernie Sanders, consider this bill to be little more than an obfuscated Bezos bailout.
On top of all that, most of us will never be affluent enough to afford a ticket on this or similar commercial flights like those from Virgin Galactic and SpaceX. Meanwhile, wealthy or influential people like Bezos, his brother Mark Bezos, and even Star Trek acting legend William Shatner have already either gone up in a Blue Origin rocket or have signed up to do so in the coming months. (Shatner will be part of Blue Origin's next flight, launching Oct. 13.)
Article continues below advertisement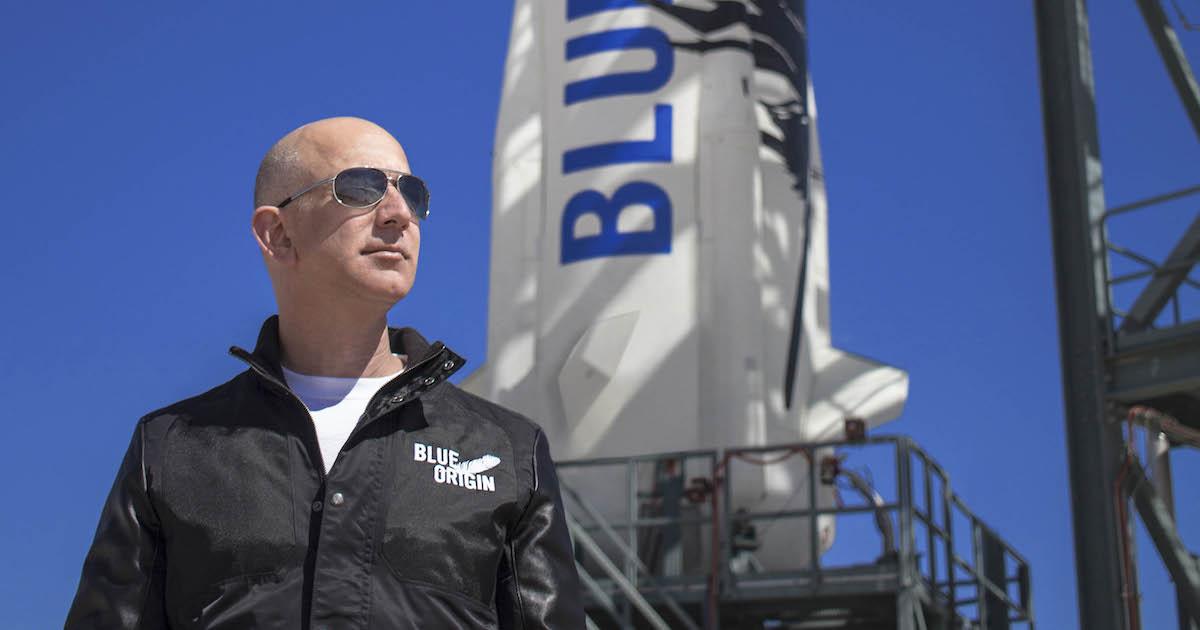 Are Blue Origin rockets reusable?
While the initial 2015 test of the New Shepherd rocket affirmed its reusability, not every spacecraft in the Blue Origin fleet has reusable rockets. According to Quartz, only the booster stage of the Blue Origin New Glenn rockets can return and be re-flown. This means that the entirety of the rocket is not reusable. Even if all components were reusable, however, the fuel used to push them into suborbital space is not.
Article continues below advertisement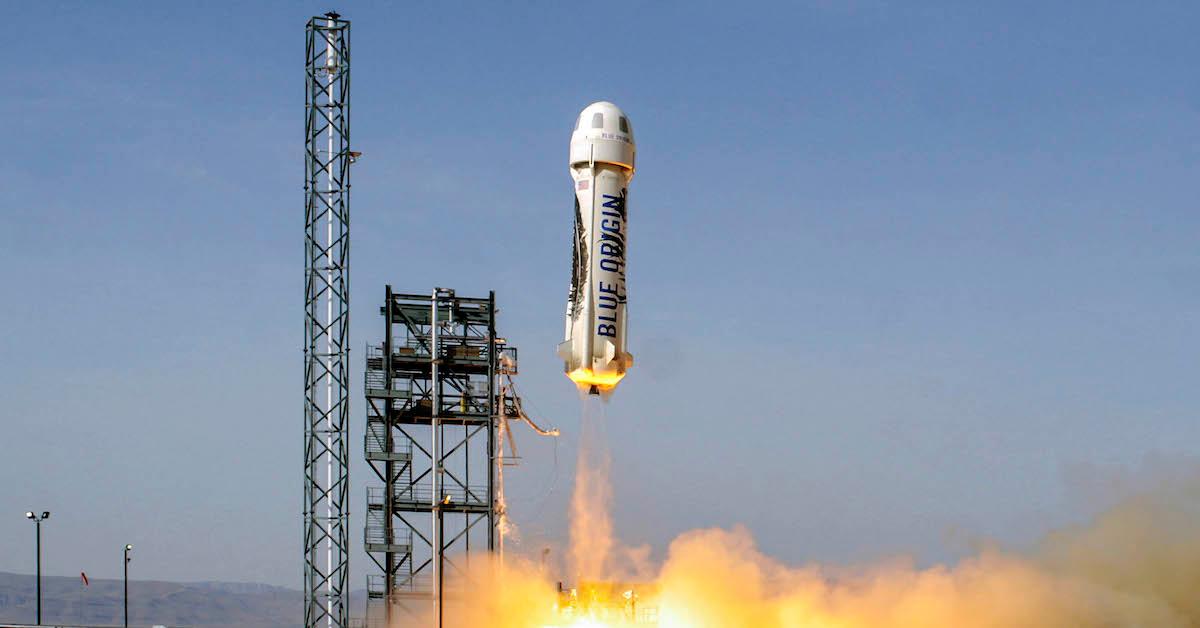 Are Blue Origin rockets bad for the environment?
It should come as no surprise that the emissions created by commercial space flights are far worse than those created by your morning commute to work. According to Recode, that number is about 100 times higher on average than that of a long-haul flight. It isn't just about the fuel they use either. The energy required to manufacture the fuel has an effect on the bottom line, both in terms of cost and environmental impact.
Article continues below advertisement
Blue Origin has the advantage over Virgin Galactic in that its liquid oxygen and hydrogen fuel is less damaging than that of its competitor, which gives it something of an environmental edge. Nevertheless, we still don't know what the environmental effects will be in the long run. Also, if Virgin Galactic plans to launch 400 of these space flights a year, you can bet that the others will be working to match that frequency, despite the relatively high cost of a ticket.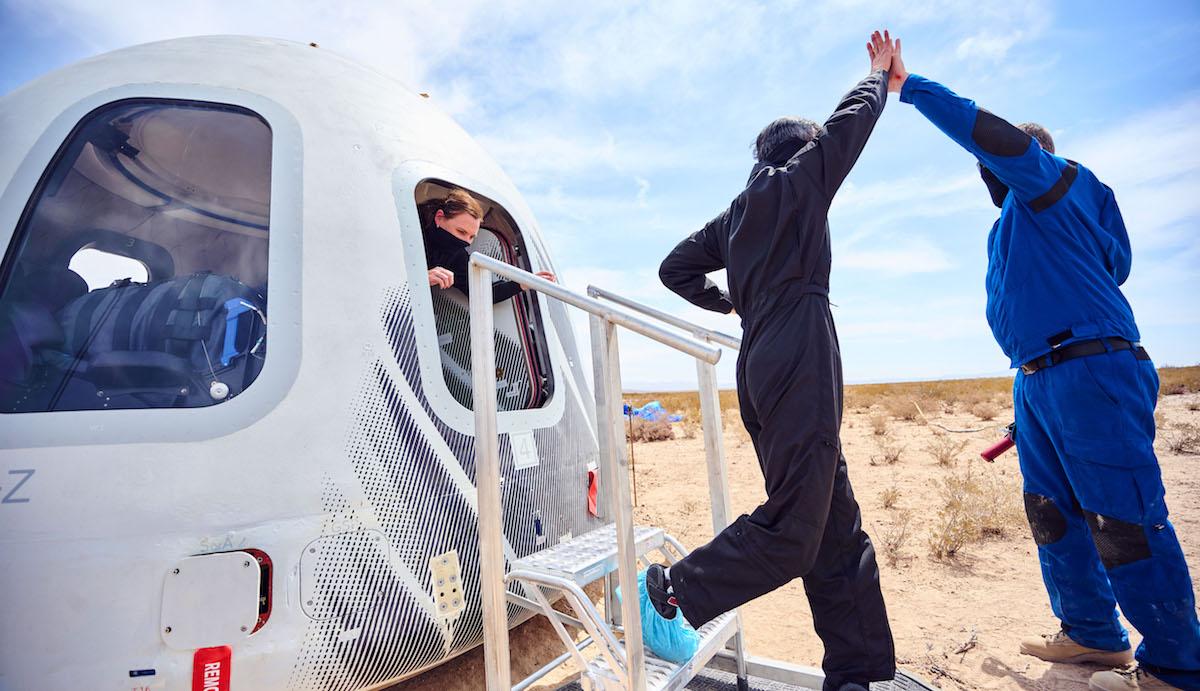 Is Blue Origin more eco-friendly than SpaceX?
As of the writing of this article, Blue Origin is not considered to be more eco-friendly than SpaceX. According to Quartz, the technology is too new to make such a determination at this time. The rivalry between Elon Musk's SpaceX and Jeff Bezos' Blue Origin is not about which company will have the most advanced rockets or the "greenest" space exploration technology, it's about which of their egos is massive enough to reach the stars with the least amount of effort.