Is the North Brooklyn Pipeline Officially Shut Down? Mayor de Blasio Speaks Out
New York City Mayor, Bill de Blasio, has spoken out against the North Brooklyn Pipeline project, criticizing National Grid. But is the fight over?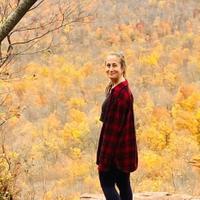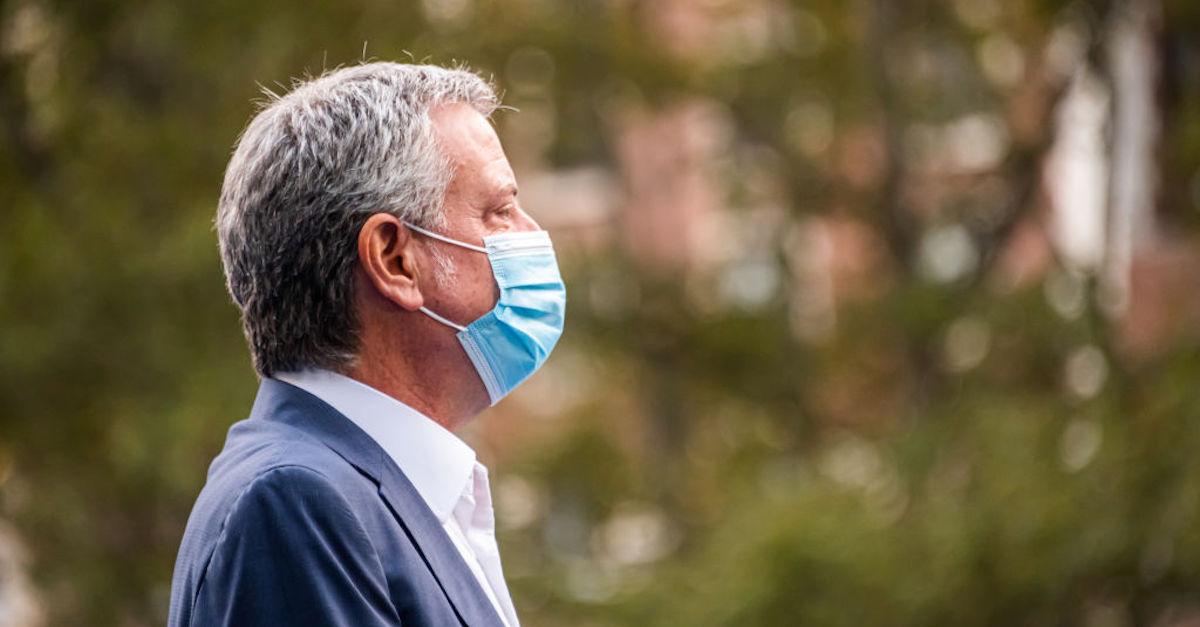 Climate-conscious New Yorkers have been engaged in a vicious ongoing battle against National Grid, as the electric and gas utility company has been attempting to install a pipeline running through North Brooklyn. While the project would greatly inhibit New York from meeting its sustainability goals and bring irreparable harm to the environment, it would also affect BIPOC communities in the area. And finally, the mayor has spoken out about it.
Article continues below advertisement
"Climate change is an existential threat to our city and we must transition quickly to clean energy," Mayor Bill de Blasio said in a statement on Thursday, as per The New York Daily News. "I am voicing my opposition to National Grid's North Brooklyn Pipeline because we cannot justify the environmental impacts on the largely Black and Brown residents of Brooklyn associated with an unnecessary pipeline expansion."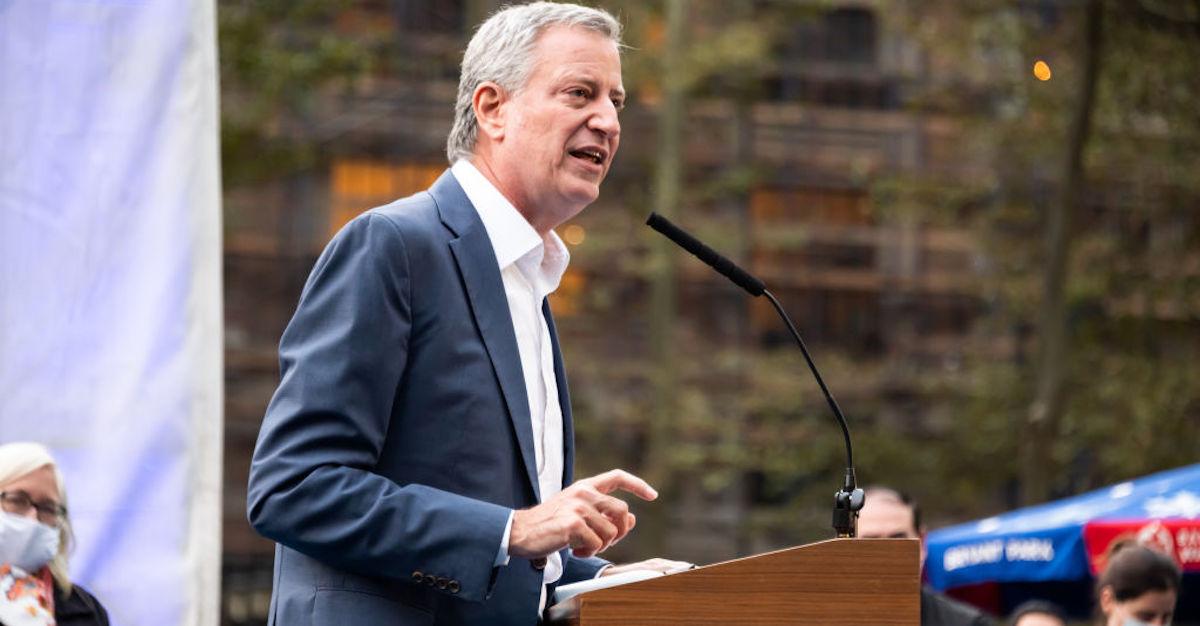 Article continues below advertisement
Mayor de Blasio has officially voiced his concerns regarding the North Brooklyn Pipeline.
In February 2020, Mayor de Blasio expressed that he did not support the highly controversial North Brooklyn Pipeline project, and ultimately issued an official executive order essentially declaring that New York City wouldn't be funding any projects that involve fossil fuel-related infrastructure, according to The Daily News. Now, he is calling for an official withdrawal from the project entirely, stating that it will not only hurt the environment, but also the people living there.
"Racial and environmental justice go hand-in-hand, and National Grid has failed to clearly demonstrate that this pipeline is needed to keep New Yorkers warm and safe," de Blasio said in an official statement on Thursday, Dec. 3. "I am calling on them to withdraw this project immediately."
Although it's unclear if this will actually halt the project, this now means that local and federal government officials alike have united against the pipeline, as per No North Brooklyn Pipeline.
Article continues below advertisement
The North Brooklyn Pipeline project started in 2018 and has led to the decimation of streets and sidewalks for seven miles, through Brownsville, Bedford-Stuyvesant, Bushwick, and East Williamsburg. Although the installation process seems to be at a halt for the time being, it's imperative that activists continue having their voices heard, and that government officials persist in opposing this harmful project.
Article continues below advertisement
Why is installing a pipeline dangerous?
For natural gas pipelines such as the North Brooklyn Pipeline, there are countless environmental and community risks. The installation process requires heavy machinery that is required to dig deep trenches through city streets and sidewalks. Not only does this require massive amounts of energy — while also leading to irreparable land damage — but it also unleashes tremendous amounts of CO2 into the air, harming the surrounding ecosystem as well as the people living there (who, as previously mentioned, are predominantly POC).
If the pipeline had come to fruition, having it installed and in-use would also bring a tremendous risk to the surrounding community. Natural gas can light on fire, leading to major fires and explosions, and if that happened, it would also release harmful gases — including methane — into the atmosphere. Pipelines are also notorious for contaminating nearby waterways.
Article continues below advertisement
Utilizing a pipeline would also lead New York astray from its climate goals. The state is currently trying to focuses on transitioning to renewable energy sources such as geothermal, solar, and wind, but this would keep the city dependent on fossil fuels. It would cost upwards of $185 million over the next three years, which would use a large amount of cash that could otherwise be used toward clean energy.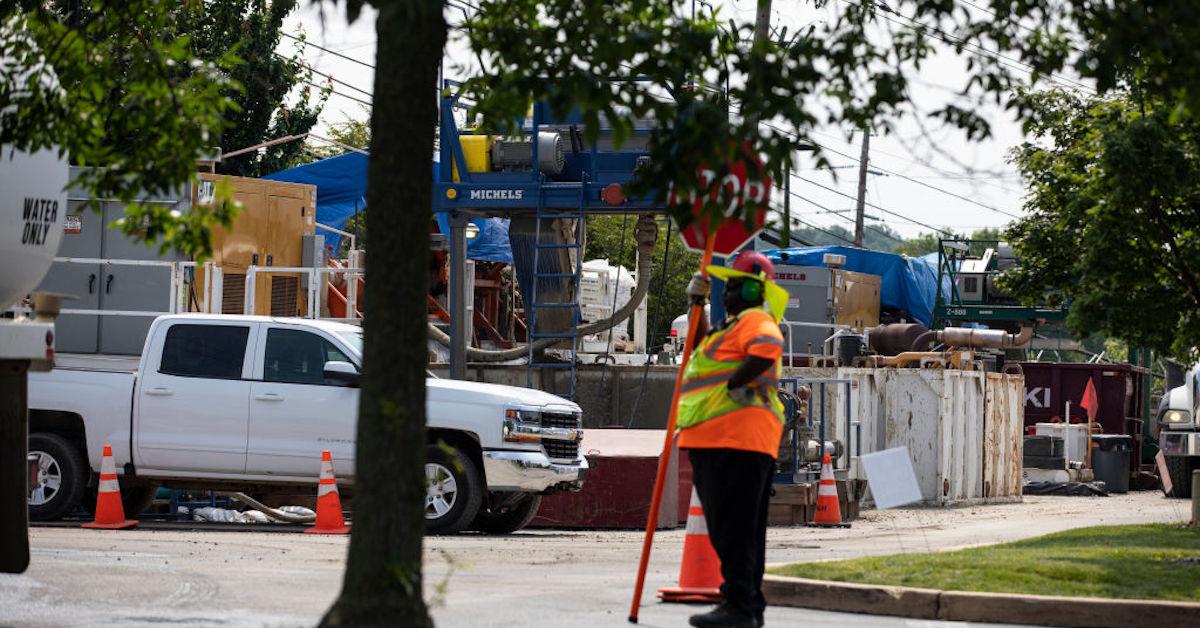 The North Brooklyn pipeline installation process is at a standstill, and will hopefully remain defunct, but as we said — keep letting your voices be heard, as the battle against nonrenewable energy is unfortunately ongoing.