These Are the Best Water Filters for Making Your H2O Drinkable
These four water filters and purifiers are the best way to create potable water that won't make you or your family sick.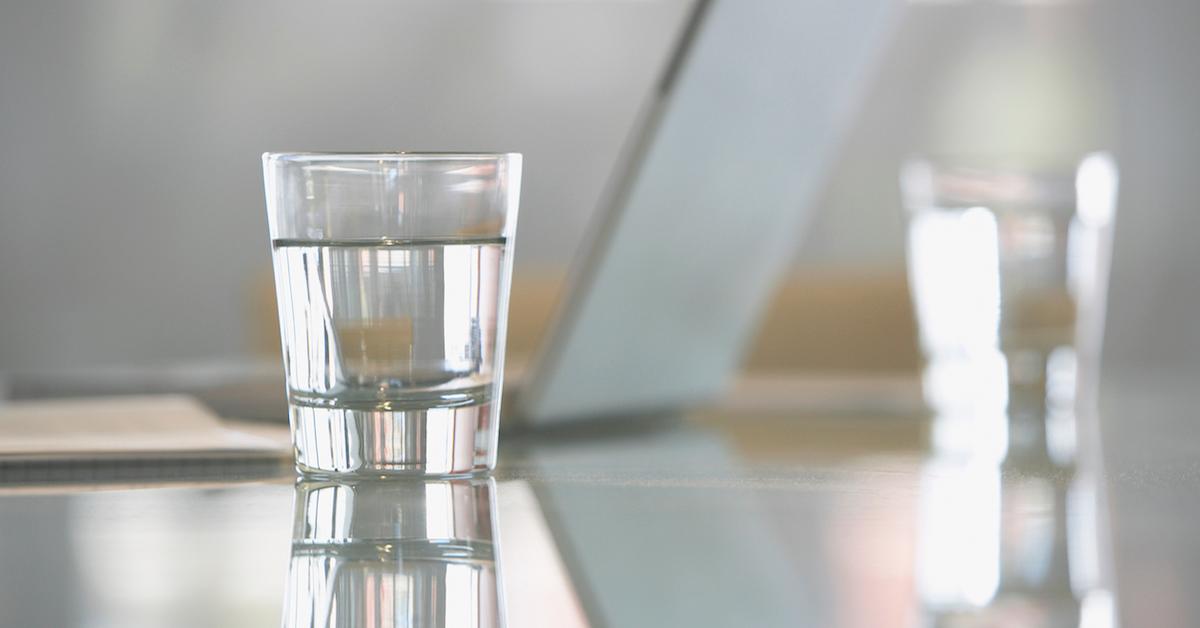 We have bad news: although drinking water is generally better than avoiding it all together (unless it's truly toxic), quite a bit that comes from from public supplies is rife with contaminants. And if that doesn't appeal to you — don't worry — that's why there are so many water filtration systems on the market right now. But how can the average person know which are the best water filters and purifiers for drinking?
Article continues below advertisement
The best water filters for drinking:
Water filtration systems come in many different varieties including pitchers, faucet attachments, water bottle attachments, and advanced systems that plug into fridges or filter the water for the entire house. For the purposes of this list, we are going to try and focus on the best in each category. That way, you'll be able to make the most informed decision for your own, particular needs.
For a water filtering pitcher:
Brita might be the most common name in household water pitchers, but that doesn't mean it's the best. The Clearly Filtered Water Pitcher uses a combination of activated carbon water filters and gravity to create clean, potable drinking water from well water, tap water, or city water equally. It filters out more than 270 impurities out of your average tap water, including the most common contaminants such as lead, fluoride, and chlorine.
For a sink-mounted water filter:
The PUR Advanced Faucet Water Filter stands out among the sink-mounted water filters because of its overall efficacy, but also because of how easy it is to install. It's also ridiculously easy to change out filters: simply pull out the old one and slide the new one into place. One filter change provides approximately 100 gallons of filtered water and removes 99 percent of lead and other contaminants.
Article continues below advertisement
For a water bottle purification filter:
Though relatively new, water bottle purification filters are some of the most interesting and valuable filters on the market today. Grayl's Geopress Water Purification Bottle is pricey, but it's also BPA-free and capable of turning lake water or contaminated tap water into 24 ounces of drinkable water in minutes. The Geopress filtration system eliminates heavy metals, chemicals, particulates, protozoa, viruses, bacteria, and many other potential toxins.
Article continues below advertisement
For an under-the-counter filtration system:
Large, under-the-counter filtration systems are often complicated to set up and many require professional installation, but it can be worth the trouble. The APEC Water Filtration System is different because, in addition to filtering out 1,000 contaminants and being highly efficient, it's easy to install on your own. It's also chemical and odor-free, so it leaves water tasting even better than before.
Article continues below advertisement
For a fridge-mounted water filtration system:
It's difficult to determine the "best" fridge-mounted filtration system from among all the different makes and models of refrigerators out there. According to Water Filter Guru, refrigerator water filters are perhaps the most popular options for home water filtration. These filters may seem like magic to those who cannot see the inner workings of their mechanism, but each one has its own type of filtration system and filter needs.
Article continues below advertisement