How to Filter Water Without Plastic
Learn how you can filter water — without any plastic.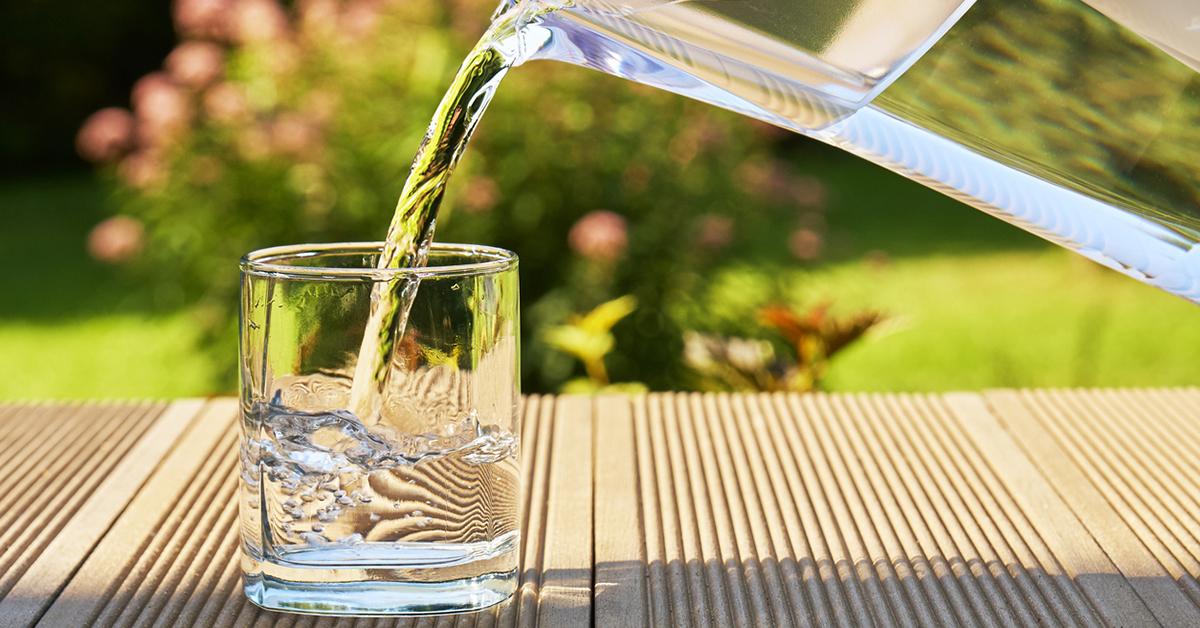 If you live in one of those enigmatic places with pure spring water or public bubblers of mountain water, then you've probably never had to worry about filtering water as a person who is zero-waste. But for those of us who don't have the luxury of simply sipping our tap water (or want to take extra precautions to make sure our water is properly filtered), there is a way to purify water sans plastic.
Article continues below advertisement
When you opt for plastic-less water, you're essentially saying no to the following options: bottled water, Brita pitchers, and even faucet filters, most of which have some plastic properties despite their activated carbon granule filtering system. This of course, still leaves water filters built into refrigerators in the running. If you have that kind of fridge, then you're good to go; if you don't, you can totally steal the fridge filter's secret and use it to hack your own water — without any plastic at all.
Most filters — even Brita pitchers — rely on activated charcoal to purify water. Activated charcoal is used in many emergency situations to treat victims of overdose or poisoning. It has unique toxin-banishing abilities, as activated charcoal binds to atoms, ions, or molecules, therefore clearing toxins away, almost like a magnet. Activated charcoal has been linked to optimal kidney health, alleviating gas and intestinal bloating, discontinuing diarrhea, whitening teeth, and absorbing nasty microbes from injuries. In addition to all of these advantageous health benefits, activated charcoal can also purify our water.
Article continues below advertisement
It works as a natural water filter, either in its powder form (but note: it will turn your water black) or as a charcoal stick. In a glass or stainless-steel bottle, the activated charcoal will work similarly to the way it functions inside the body, detoxifying and clearing toxins. Simply place the activated charcoal stick in the glass full of tap water. It should sit for several hours. (Note: the container for the water must be either glass or stainless steel. Using a plastic container defeats the purpose of purifying the water due to plastic leaching.)
Activated charcoal removes nasty toxins from your water such as traces of lead, copper, mercury, and chlorine. The sticks are reusable, usually for about four months, but they require cleaning about once a month. In order to clean your activated charcoal stick, boil the stick for 10 minutes in hot water; then dump the water.
Other than the monthly maintenance, the other thing you need to know about your activated charcoal stick is how to discard it. Because it is a naturally-occurring substance, activated charcoal is completely biodegradable and compostable. After four months of using the same charcoal stick to purify tap water, chuck your charcoal stick into the compost. You can find charcoal sticks in bulk at some grocery stories or you can purchase them online. These bamboo charcoal sticks by Ippinka come in compostable packaging, so they are truly zero waste.