Natural Laundry Boosters: Sustainable Ways to Keep Your Clothes Fresh
What is the best laundry scent booster? We recommend trying these natural, eco-friendly options.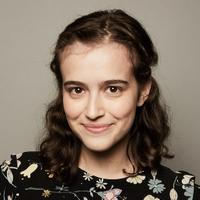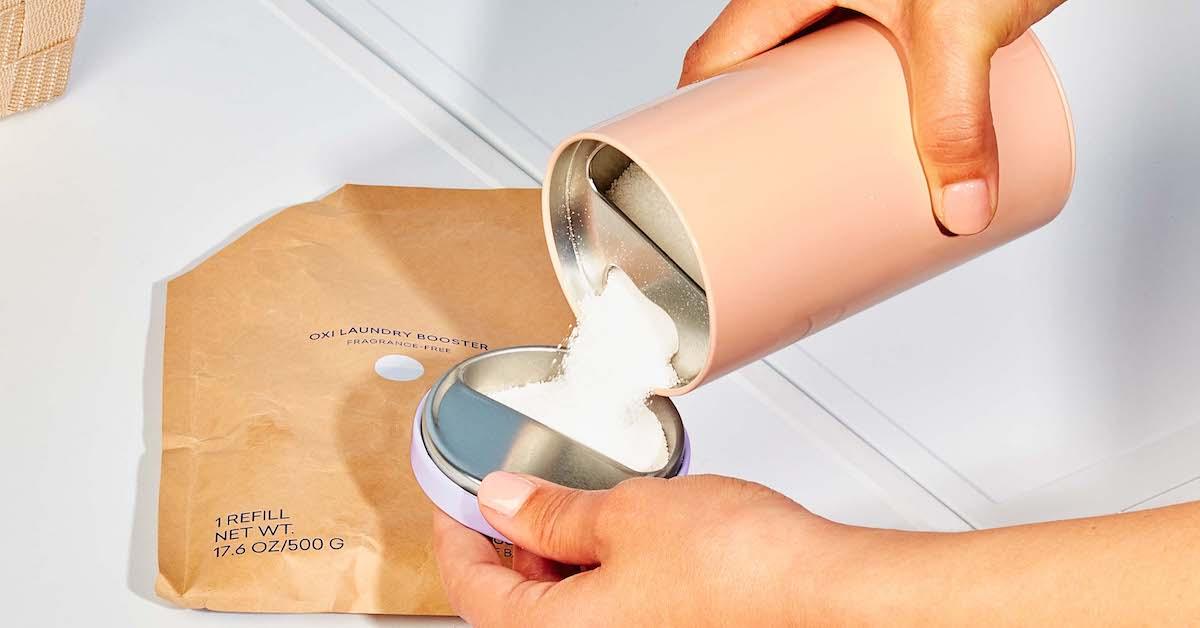 There are so many ways to make your laundry routine more sustainable, from using a high-efficiency (HE) washing machine to hang-drying your clothes to using eco-friendly detergents and other laundry products. That being said, are there any natural laundry scent boosters out there?
Article continues below advertisement
The truth is, for the average wash, you probably don't actually need laundry scent boosters — or dryer sheets or fabric softener, for that matter. Simply using a natural, eco-friendly laundry detergent is generally enough to keep your clothes clean. But for those washes where your kids' soccer uniforms are covered in mud, your white towels are looking a bit dingy, or your gym clothes absolutely reek, adding a laundry scent booster can help.
Here are a few of the best natural laundry scent boosters we could find — all of which are made by eco-conscious companies, are cruelty-free and vegan, and have a much lower environmental impact than most conventional laundry brands.
Blueland's Oxi Laundry Booster powder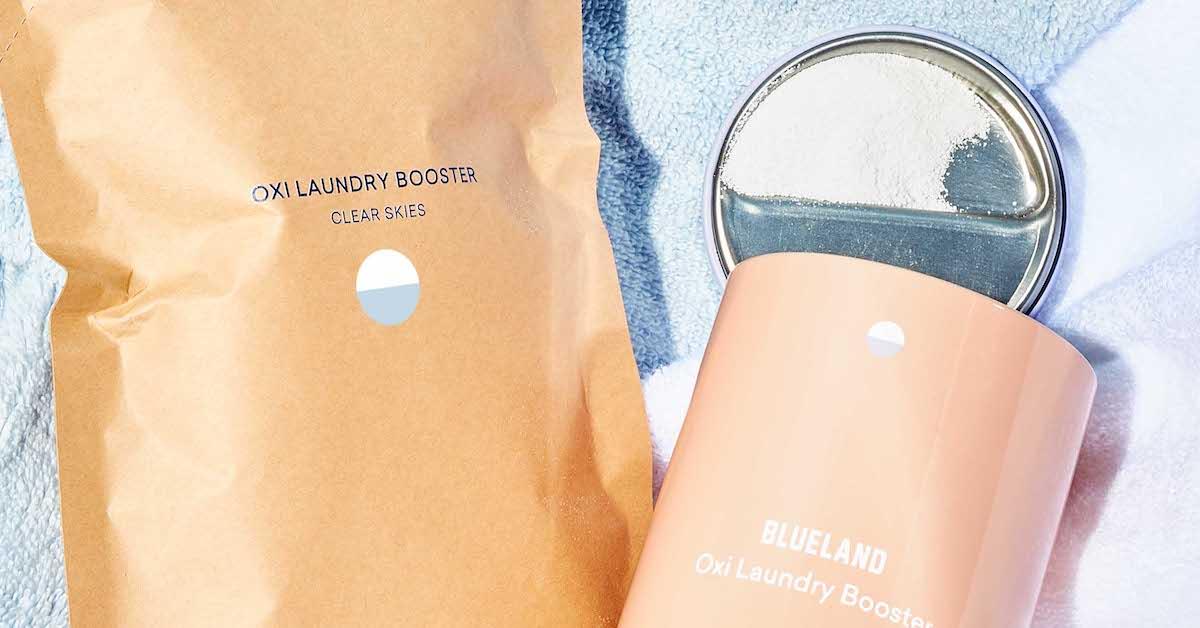 In August 2021, eco-minded home cleaning company Blueland launched Oxi Laundry Booster powder. Blueland claims that adding a scoop of the powder to wash cycles can help remove stains, brighten whites, revive colors, and remove odors. The product comes in two varieties: Fragrance-Free and Clear Skies (which is designed to add an extra refreshing scent to your laundry).
Blueland packages the Oxi Laundry Booster powder in reusable tins, and its refills come in compostable paper pouches. One tin of the powder goes for $18, and lasts for about 25 washes.
Article continues below advertisement
Dropps' Oxi Booster pods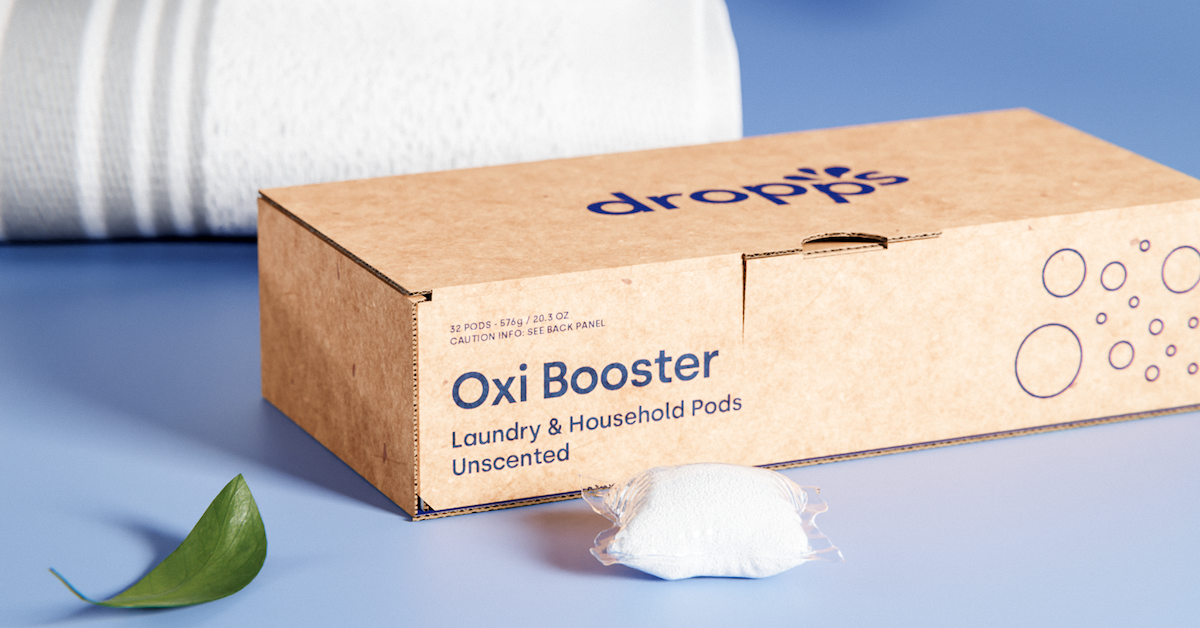 Dropps is best known for its plastic-free laundry pods and dishwasher pods — and the zero-waste company also makes Oxi Booster pods. The pods are essentially a color-safe alternative to bleach, and they help whiten whites, remove stains, and eliminate stink. They are also fragrance-free, dye-free, and packaged in fully recyclable cardboard boxes.
Dropps manufactures its products in the U.S., its shipping is carbon neutral, and a 64-count box costs $25, or $18.75 with a subscription.
Article continues below advertisement
ECOS' OxoBrite Laundry Booster Packs and Multi-Purpose Stain Remover
ECOS is a majority women-owned company that makes its products in the U.S. The company offers a variety of laundry products, including two laundry-boosting options.
The OxoBrite Laundry Booster Packs are powered by natural minerals that help lift stains, whiten whites, and brighten colors. A package comes with 20 pods that you can add to your washes.
Then, there's the OxoBrite Multi-Purpose Stain Remover — a powder that ECOS says is a safer bleach alternative which you can use in any stubborn load of laundry, as well as on carpets. One tub contains enough powder for 58 loads of laundry, and costs $29.67 on Amazon.
Article continues below advertisement
Branch Basics' Oxygen Boost
Eco-minded home cleaning company Branch Basics sells a powdered product called Oxygen Boost, which can help brighten laundry and remove stains — as well as clean burnt pots and pans, dirty carpets, tiles, grout, soap scum, and more! It's fragrance-free, biodegradable, and made of just two ingredients: sodium percarbonate (an adduct of washing soda and hydrogen peroxide) and sodium bicarbonate (baking soda).
A 2-pound tub has enough powder for 32 washes, and costs $10, or $9 for subscribers.
Article continues below advertisement
Make a DIY natural laundry booster.
Considering the fact that Branch Basics' Oxygen Boost is made from a simple combination of baking soda and washing soda, why not take a whack at making your own zero-waste laundry booster by combining the two ingredients yourself?
Article continues below advertisement
Not to mention, those two ingredients are commonly found in recipes for DIY laundry detergent, along with other natural ingredients like white vinegar, borax, and Castile soap. So if you're looking for a truly zero-waste laundry routine, consider skipping store-bought detergents and boosters altogether and trying out the DIY route.