Beagle Freedom Project Founder on the Importance of Going Cruelty-Free (Exclusive)
We caught up with the Beagle Freedom Project's founder Shannon Keith and Grounds & Hounds' Jordan Karcher, about their recent partnership.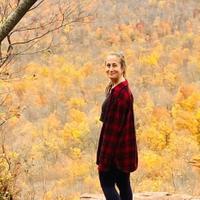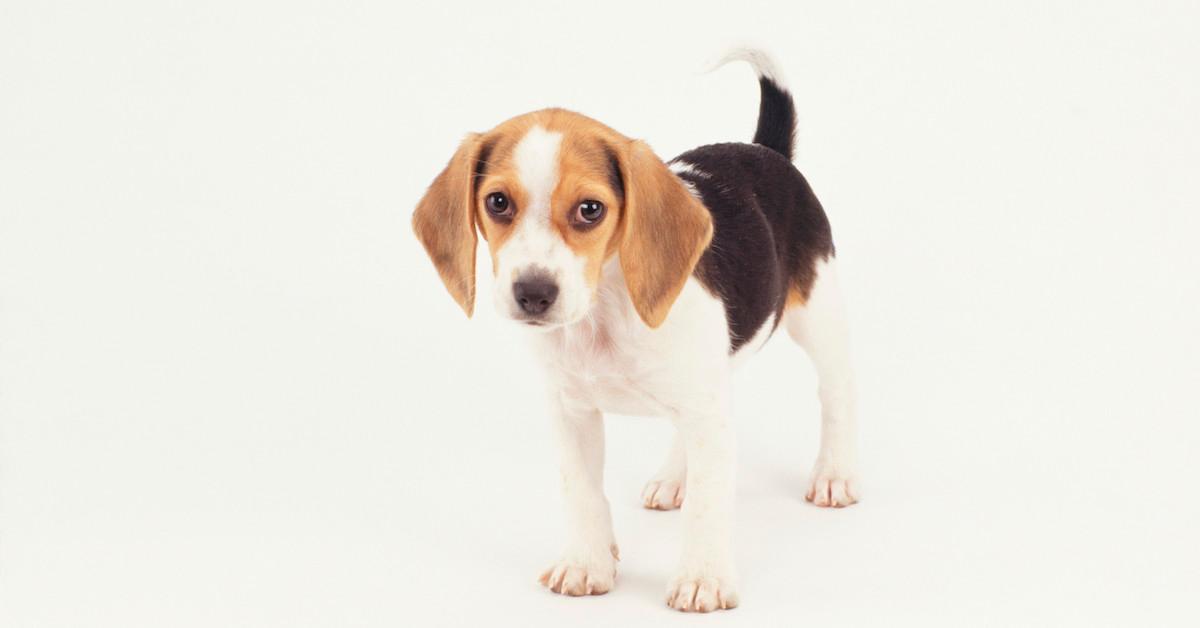 The reality of the cosmetics industry is bleak, to say the least — brands that aren't certified cruelty-free test their products on animals, which more often than not, includes beagles. Sadly, beagles are often test subjects in the beauty industry, and most of the time, they're slaughtered afterwards. That's why one of our favorite coffee companies, Grounds & Hounds, is partnering with Beagle Freedom Project this month, to donate to the cause.
Article continues below advertisement
Jordan Karcher, the founder and CEO of Grounds & Hounds, tells us via email that partnering with Beagle Freedom Project (BFP) was a no-brainer.
"At Grounds & Hounds, our goal is to provide a helping hand to pups in need of a second chance. With over 67,000 dogs being used for laboratory testing and research in the United States each year, it seemed like an obvious choice to join The Beagle Freedom Project in their mission to rescue and rehome these animals," he says.
"In addition to working to free [beagles] from caged cruelty and provide them with a better life, BFP also spends a good amount of time and effort on advocating for an end to the inhumane treatment of laboratory animals," Karcher explains.
"We couldn't be prouder to partner with them as we stand behind BFP's incredible mission to end the inhumane treatment to pups across the U.S. We hope everyone will join us to help save the lives of so many dogs by purchasing our Rescue Roast blend."
Watch the video on the rescue organization from Grounds & Hounds, below:
Article continues below advertisement
Keith's life mission is to save beagles from laboratories, and to promote a cruelty-free lifestyle.
Grounds & Hounds Coffee, whose tagline is "every cup helps a pup," donates 100 percent of the profits from its Rescue Roast Blend to a new organization every month. And through Feb. 15, 2022, the company is teaming up with Beagle Freedom Project, which tackles the issue of animal testing. Beagles are common test subjects for cosmetic testing, because they tend to be small and docile, according to AAVS — hence why Shannon Keith says she founded the organization.
Article continues below advertisement
"I started Beagle Freedom Project because animals used in the testing industry need a voice," Keith tells us via email. "In this day and age there is no need for animal testing for such things as cosmetics and products, and there have been advances for medical and pharmaceuticals that render animal testing useless, unethical and even harmful to humans. Animals are abused and sometimes tortured inside of laboratories and animals should be released instead of killed."
For context, Keith is a regular Elle Woods, circa Legally Blonde 2.
"I was told about beagles from a laboratory who needed to be released or they would be killed back in 2010, and I jumped at the chance. I had no idea that we could actually get these dogs out. I am an animal rights attorney and have been working to save animals from testing and other forms of abuse for years but the challenges of being able to get animals out of a laboratory were very real," she reveals.
Article continues below advertisement
This experience changed her life forever, she continues telling us.
"When I was able to release these two beagles to freedom, it did something to me. Seeing their innocence, the fact that they were so afraid of the outside world because they had never seen the sun or stepped on grass… I knew this had to be my mission: to free animals in labs and work to end animal testing all together."
Article continues below advertisement
If you needed another reason to shop cruelty-free, just remember the helpless test subjects.
BFP holds its employees accountable for living cruelty-free.
"Being cruelty-free is an awareness and a mindset that exudes kindness and empathy. All of us at BFP including our fosters and adopters must be cruelty-free," Keith says. "In the BFP world, that means that one must not use products tested on animals. It would not make sense to advocate for their release or have survivors in the home when one is using the very products those animals were tested for."
The organization created an app to ensure you're shopping cruelty-free.
"To that end, we made the "Cruelty-Cutter" app which is a free and easy app to use while shopping so that shopping cruelty-free is a breeze. You simply scan the bar code of any product and it tells you if it is cruelty-free or not," Keith explains. "Then, you can share those results on social media and it even tags the company letting it know you bought or didn't buy it based on its animal testing status."
"This is critical because the only way to really end the archaic practice of animal testing is with your consumer dollar. Once we all stop purchasing products made of cruelty, companies will have no choice but to change their practices. This is better in general for not only the animals but also for people and the environment," Keith continues.
And keep in mind — we have a running list of cruelty-free drug store beauty brands, and they're all seriously amazing and affordable.