Must-Follow Rescue Dogs to Brighten Your Instagram Feed
Here are some of our favorite rescue dogs accounts worth following on Instagram.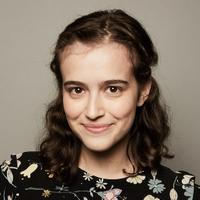 There's a lot of nonsense on social media these days. Unfollowing accounts that make you feel bad about yourself or that tend to spread misinformation is always a good move — and one that should always be supplemented by following pages that offer up nothing but joy. And, in our opinion, rescue dog Instagram accounts always fit into that category.
Article continues below advertisement
That said, we've compiled a list of some of our favorite rescue dogs accounts worth following on Instagram, ranging from special needs pups to celebrity dogs. Make sure to follow the Instagram pages for the rescue groups they were all adopted from as well, all of which are linked below.
Simon Sits
Simon is a fox-like dog with over 80,000 followers on his popular Instagram page, Simon Sits. We had the pleasure of meeting the Brooklyn-based pup at the Green Matters office a few years back, and were touched to find out that Simon was adopted via Korean K9 Rescue, a dog rescue that rescues homeless and neglected dogs from South Korea.
Article continues below advertisement
Neon
On Season 6 of Netflix's Queer Eye, the Fab 5 had a new member: Neon the mutt, who happily joined the crew in their Austin, Texas house. Now, Neon lives with Fab 5's food and wine expert, Antoni Porowski, and his boyfriend, Kevin Harrington, who adopted Neon from Austin Pets Alive! after she was found on the streets of Texas.
Article continues below advertisement
Together, the couple runs Neon's Instagram account, which they often use to promote adopting, not shopping. "There's no day like today to adopt a pup like me — many shelters around the world are currently over capacity, and could use your help," they wrote in the caption of one post.
Article continues below advertisement
Bowie
Bowie, of Insta page A Very Good Bowie, is a highly-photogenic, mixed-breed dog who lives in New Jersey. His parents rescued him as a puppy in early 2021 through Hounds in Pounds, a 100 percent foster-based and donor-funded nonprofit dog rescue.
Article continues below advertisement
Kuma Theroux
Article continues below advertisement
Bethanee Hamilton
Bethanee Hamilton is a lovable Frenchie, famous for her Instagram page Pardon Thy French. Bethanee was rescued from Pacific Northwest Bulldog Rescue in Portland, Ore, after being found abandoned by the side of the road, according to her website. After the group rescued her, a cancerous mass was discovered on her leg, which had to be removed, meaning she is now a tripod pup.
Article continues below advertisement
Shortly after her surgery, she was adopted by Lindsay, who now runs the Pardon Thy French page, which has 226,000 followers. Bethanee also has a less-famous brother Doc Holiday, a fellow Frenchie and "cleft palate powerhouse" rescued from NorCal Bully Breed Rescue in California.
Article continues below advertisement
Noodle
Noodle the pug is perhaps the most famous dog on TikTok. In 2021, his dad Jonathan Graziano went viral for posting daily videos of himself trying to sit Noodle up in his dog bed. If Noodle stays sitting up, aka uses his bones, it is officially a "bones day" for the internet, meaning it's a good day to be productive. But if Noodle immediately falls into his bed, it is a "no bones day," meaning the people of the internet shouldn't try anything too difficult that day.
And the best part of this adorable phenomenon is that Noodle is a rescue dog. In fact, Graziano adopted Noodle as a senior dog, and he now uses his platform to advocate for senior dog adoption.
Article continues below advertisement
Lumen
Lumen of the Instagram page Love Comma Lumen is a rescued Great Dane with a truly incredible backstory. Her mom Ashley actually runs the Eugene, Ore.-based rescue group Luvable Dog Rescue, which specializes in saving death row dogs and cats, especially "bully breeds," pregnant dogs, and small breeds.
Article continues below advertisement
As Ashley told These Dog Days in an interview, Lumen has a number of special needs — she was born deaf, as well as with various severe foot issues and some skin issues. She was dumped in a box in Tijuana, Mexico at just a month old, at which point she was luckily rescued by locals. Eventually, Ashley adopted her. Lumen is still facing a number of challenges with her feet, and Ashley recently raised money on GoFundMe to pay to amputate one of Lumen's toes.
Article continues below advertisement
Cricket
We have to mention Cricket, an adorable and adventurous Lab-pit mix who was adopted by Green Matters editor Lizzy Rosenberg after a gloriously successful foster fail. Cricket spent a few months roaming the woods before being rescued via Waldo's Rescue Pen, and her parents describe her as "a party girl at heart."